A Hairstylist Explains If The Dyson Airwrap Is Really Worth Your Money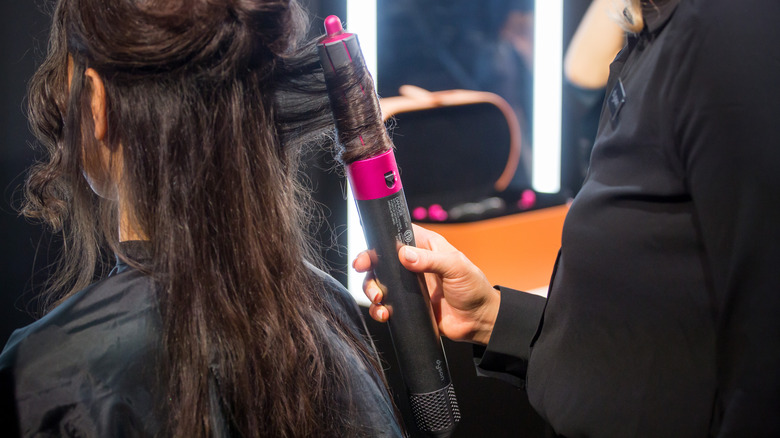 Bloomberg/Getty Images
Although styling your hair is a unique experience and can depend on various factors such as hair type and length, it seems like everyone turns to hair tools at one time or another. From multi-functioning hair straighteners to classic round brushes, there are many tools on the market. Most of them are made to simplify the hairstyling process and use advanced technology to combine multiple styling functions into one device.
This type of hair technology is still new and innovative, and one of the first brands to hone in on it is Dyson. Yes, the brand known for its vacuums and home cleaning devices has now become a household name in the hair industry. Dyson made its mark by offering one of the first multi-stylers with this hair tech built in. But the convenience of using only one device for all your hair styling needs can come at a hefty price, and the Dyson Airwrap — with its multiple attachments and uses, and a retail price of $600 — is one of the highest-priced tools of its kind. 
Although there's no doubt that the Dyson Airwrap is one of the best in the game, it's so costly that many are left wondering if the tool is worth it. To answer this golden question, Glam exclusively spoke to Stefan Bianchi, a hairstylist and hair consultant for Tools of Men, to discover whether or not the Dyson Airwrap is truly worth your money.
Is the Dyson Airwrap worth it?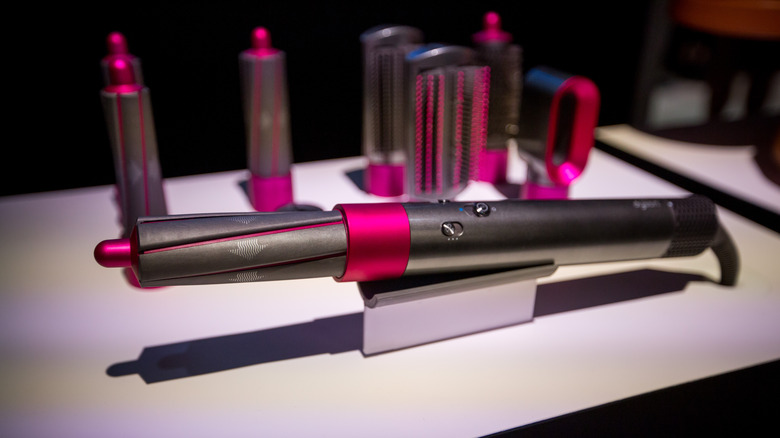 Bloomberg/Getty Images
If you're considering investing in the Dyson Airwrap, hairstylists agree that, yes, it's going to change the way you style your hair, for the better. "From my experience, I find that the Dyson Airwrap can be a game-changer for those who value convenience, time-saving, and versatility in their hairstyling routine," hairstylist Stefan Bianchi exclusively told Glam. 
According to Bianchi, the Dyson Airwrap just does not compare with other tools on the market. Not only is it suitable for multiple hair types and textures, but it also creates various styles with ease and without damage. "When comparing the Airwrap to other styling tools, it is just more versatile with its multiple attachments for creating curls, waves, and smooth finishes," Bianchi said. "Moreover, the innovative digital motor and intelligent heat control system ensure consistent and gentle airflow, which protects the hair from extreme heat damage and promotes healthier hair overall."
But are all of these pros worth its price tag? Not for everyone, according to Bianchi. "For those who have specific styling needs or those who rarely style their hair beyond basic drying, the Airwrap might indeed be an unnecessary expense," he said. "Ultimately, it boils down to an individual's priorities, hair care needs, and budget." So if you are looking to purchase the Airwrap, you should first consider how often you'll be using it and for what purposes.
Hairstyling tips when using the Airwrap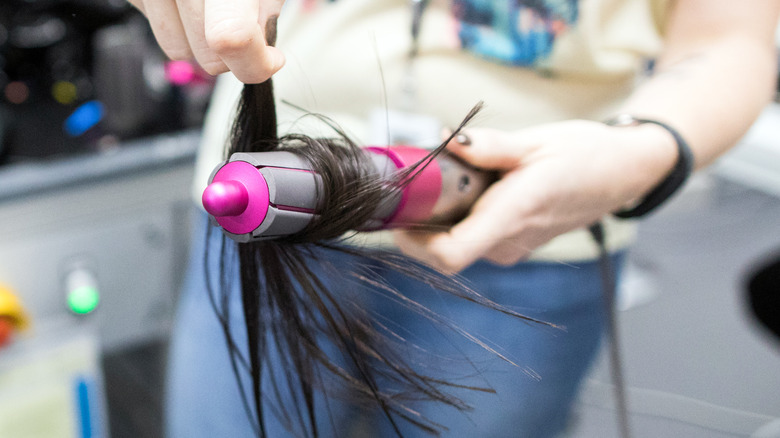 Bloomberg/Getty Images
Like any hair tool, the Dyson Airwrap comes with a learning curve, which can leave many wondering if they made a mistake in purchasing it. Like anything else, though, practice makes perfect, so you might find that using it becomes a breeze the longer it's in your arsenal.
To get results quicker and elevate any hairstyle you choose, proper hair prep is key. Before you even pick up your Airwrap, you'll need to protect your hair with heat protectant spray. Although the technology in the Airwrap makes it not likely to be as damaging as other heated tools, any form of heat can hurt and compromise the strands. 
In addition to using heat protectant spray, you need to also find the right technique for your hair type and length. Someone with fine hair will have a different experience using the Airwrap than someone with thicker hair. For example, those with fine hair might need to leave their hair in the tool for less time than those with thicker hair to avoid potential damage. Even with these considerations, the Dyson Airwrap can be a magnificent tool that gives you multiple uses in one, making it cost-effective for many in the long run, as well as a staple in your hairstyling collection.