What To Write In A Wedding Card For A Message That Actually Feels Genuine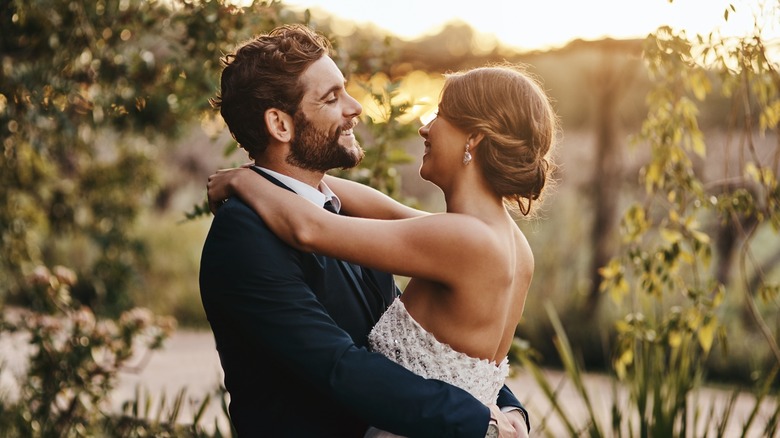 PeopleImages.com - Yuri A/Shutterstock
Weddings tend to bring out the sentimental romantic in many of us. Whether you're tight-knit with the bride and groom or more of an acquaintance or a colleague, getting that wedding card message just right can be a bit intimidating — just as understanding wedding etiquette can be. You don't want your celebratory wishes and congratulations to be too impersonal or too over-the-top. Maybe it's fitting to use humor in certain wedding cards, while definitely inappropriate in other circumstances.
And as this is likely one of the most important days of their lives, you do want to get it just right. Simply signing your name to a pre-written Hallmark card isn't necessarily a no-go, but for something that actually feels genuine, a bit more effort and thought is required. Here's what to write in a wedding card for your bestie, your boss, neighbor, co-worker, sibling — and just about anyone else on their big day.
Formal wedding wishes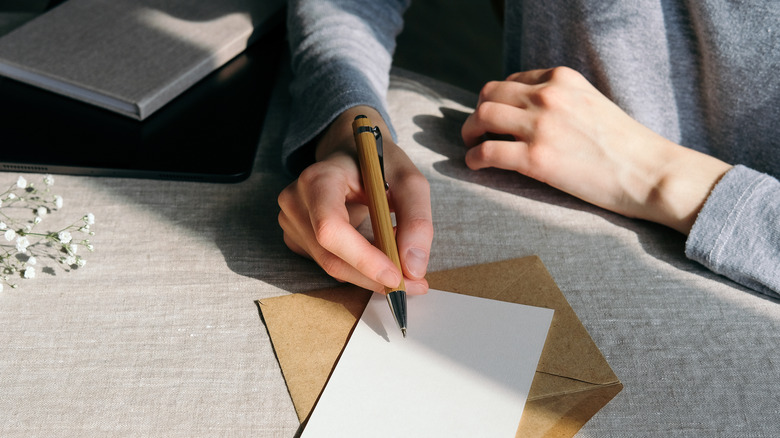 Savanevich Viktar/Shutterstock
There are a variety of wedding invites that are suitable for a wedding card message that's on the formal side and still conveys genuine, heartfelt congratulations. If the wedding itself is a bit more upscale and extravagant, then a formal wedding wish, like 'May the years ahead be filled with everlasting joy' or 'Wishing you a lifetime of wedded bliss' would be fitting. This might be the wedding of your boss or neighbor. You could also mention how honored you are to witness the special day and add gratitude for being part of the celebration. You might write 'Blessing on your nuptials' or 'Wishing you a prosperous and joyful future together.'
For more formal occasions, it's likely wise to avoid writing 'congrats' or include anything on the cutesy, funny side — though, there will certainly be weddings more suited to those types of messages. Signing your name legibly and signing off with a warm word or two is also appropriate. Don't stress too much though — writing a card is far simpler than some of the other wedding duties, like a maid of honor speech.
Casual wishes for laid back weddings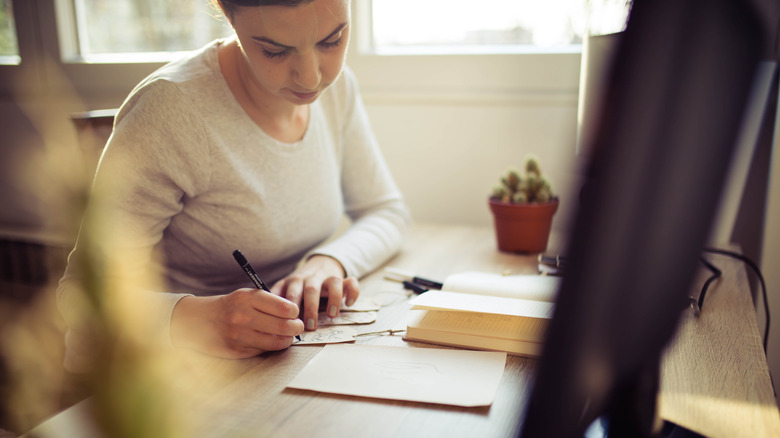 Twentyseven/Getty Images
Some marital ceremonies won't call for formal wishes and you'll be free to express yourself as you might in person with the couple. These messages can also be short in length, sweet, and fun. Carrying the energy of the joyful day through your card in a light way is totally fitting for more casual weddings that feel just like a big party. Something like 'We're thrilled to celebrate this day with you! Congrats!' or 'Wishing you all the best for a beautiful life together!' would be spot-on for the more laidback gatherings.
If you know the bride and groom well enough and want to convey a genuine, yet upbeat message, casual well wishes probably are best suited. 'We love you both and are beyond happy for you!' or 'Warmest wishes to you both for a life full of fun!' would work. Follow your intuition and anything you'd say face-to-face with the happy couple should be just right.
Humorous wedding cards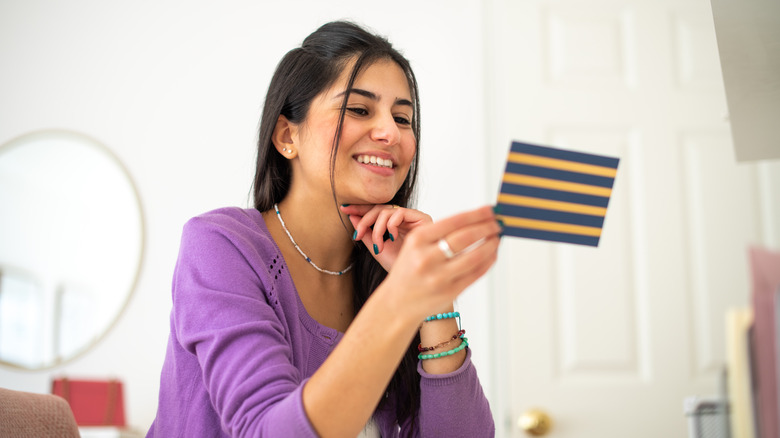 Spiderplay/Getty Images
Most likely for your bestie or possibly a colleague you have lots of fun with, funny wedding messages are almost always going to be a hit — but again, only you know if the bride and groom will appreciate a humorous note on their big day. It is, however, probably best to play it safe and make sure your jokes won't be lost in translation or misinterpreted. Essentially, don't take it too far and stick to what is an obviously loving joke when it comes to the wedding card. Divorce jokes are probably best left untouched also.
Something humorous about tearing up at their wedding or the free food and drinks are generally safe. Skip the sarcasm or subtle digs. 'Thanks for taking Bob and his corny jokes off my hands' or something along those lines should generally go over pretty smoothly. Essentially, if the nature of your relationship with the bride or groom is playful and you have a plethora of inside jokes to pull from, a humorous wedding card is a safe bet.
Meaningful wedding wishes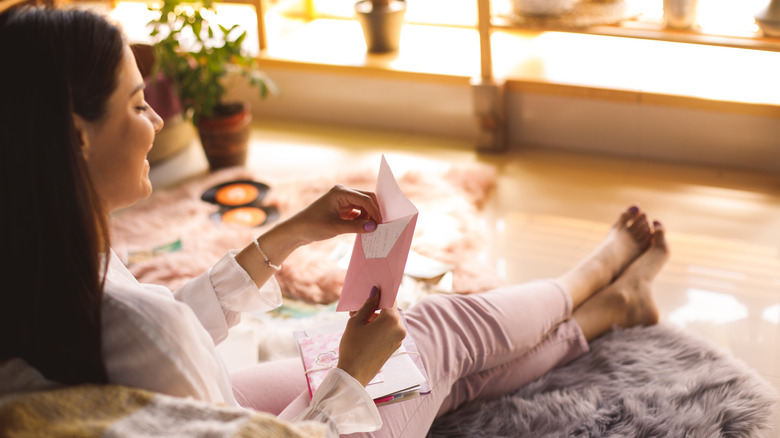 Fotostorm/Getty Images
Conveying the admiration and inspiration you feel witnessing the bride and groom commit to one another is a special deed. Some engagements will move you in unexpected ways and a deeper, sentimental card may be the best way to go. Inscribing your card with a thoughtful and loving message about the beautiful couple you know and love will be well appreciated for years to come. This is more suited for couples you've known for a long time or have a special connection with. Formal or casual wedding wishes are probably more fitting for those who don't fall into that category.
You could note their admirable commitment to one another, how fun they are to be around, and how deeply glad you are for their special day. Many couples keep their wedding cards for many years to come, so don't assume they'll toss it after a quick glance. It's okay to put your heart into it and let them know what you feel witnessing their day of love.
Wishes for a new family member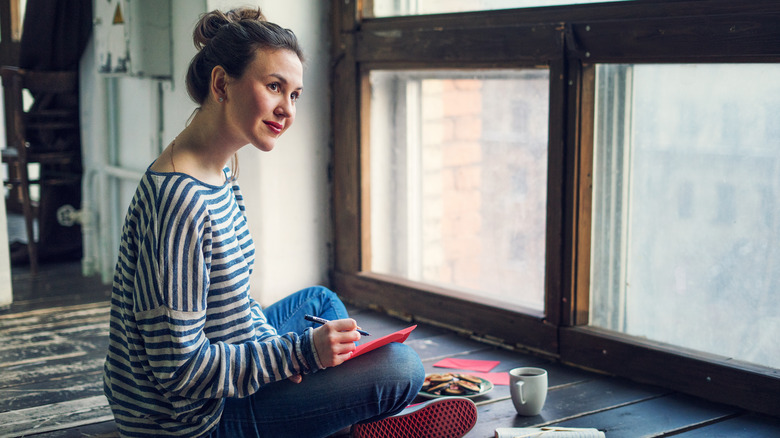 Alexandra Iakovleva/Getty Images
Welcoming a new member to the family is an important and special gesture. Not only will the newcomer deeply appreciate the genuine warm wishes, but your relative who is getting hitched will also be grateful for the extended kindness to their spouse. Something like 'We love you both and couldn't be happier to expand our family!' or 'Congratulations and welcome to the family!' is more than appropriate. You could certainly personalize your message further, as you likely know the new family member already to some degree. Filling your message with warmth, kindness, and joy is the goal and whichever words feel right to you are the ones to put down.
Don't overthink it and know that a welcoming energy is the most important component of this particular wedding card message. A funny message may be appropriate in some cases, just be sure to follow the humor rules above and play it safe.
Messages for coworkers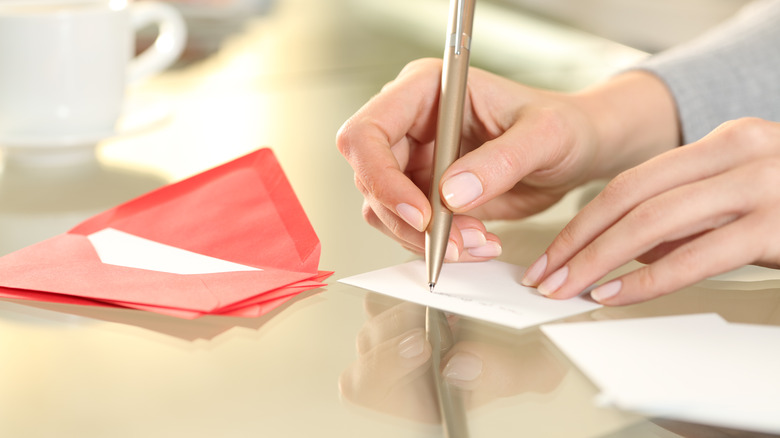 Pheelings media/Shutterstock
Most of us spend quite a bit of time with our colleagues and coworkers throughout the week, so while they may not be close friends, you'll likely still want to leave a special message for them on their big day. Sweet and casual is probably the most fitting route to go, however, if one of your closest colleagues is getting hitched and you've bonded over office humor, then you'll likely know which avenue to take. If your 'work spouse' has found an actual spouse, well, it's pretty much written for you.
Lovingly thank them for taking so-and-so off your hands or just send them a tender-hearted and simple congratulations. You could mention the vacation days they'll be using on a sandy beach somewhere for the honeymoon while you'll be glued to your desk. Again, the nature of your relationship with the soon-to-be-wed coworker or colleague will determine what exactly you should write in the wedding card that will actually feel genuine.
Sentimental messages for close friends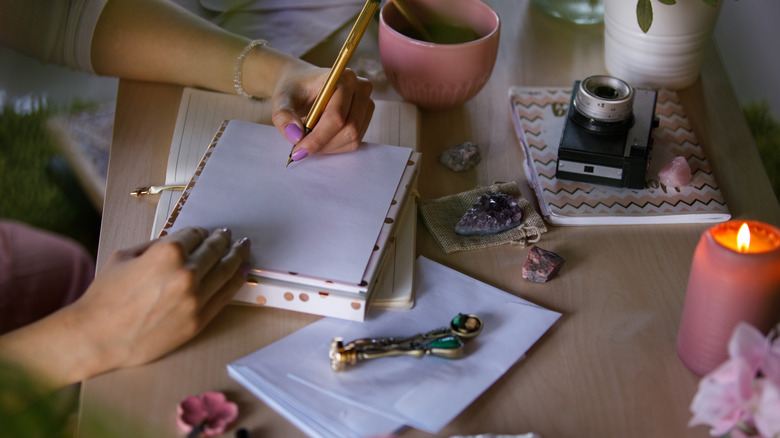 Fotostorm/Getty Images
It's an emotional event when one of your nearest and dearest ties the knot and chances are you may be at a loss for words when it comes to the wedding card or social media post you'll share on the big day. Expressing your feelings about the monumental occasion and your well wishes for the love birds is no small feat. You'll likely want to do a combination of formal, casual, funny, and deep for this one.
Something like 'Of all the occasions we've shared together, this one takes the cake! I'm so grateful to call you both friends. Wishing you a lifetime of happiness and joy.' If you just can't seem to find the right words without tearing up, you could always rely on your favorite love quote to do the talking for you. From famous poems to bible verses, someone out there has likely said it just perfectly.