Gladiator Sandals Are Getting A Polished, Modern Update For 2023 (We Can't Believe It Either)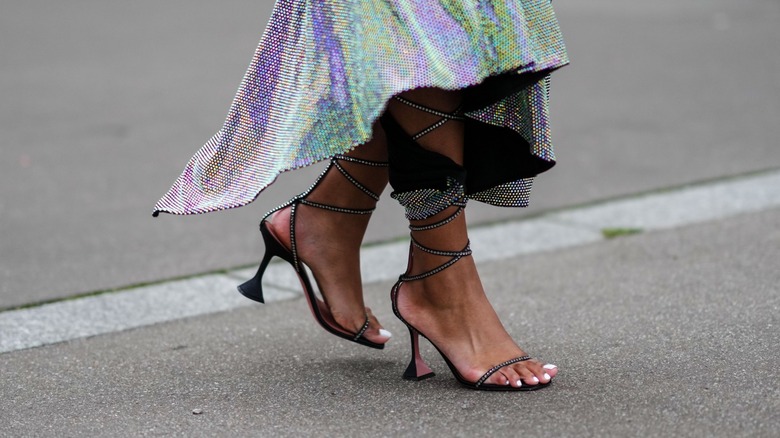 Edward Berthelot/Getty Images
If there's one trend that many remember, it's the gladiator sandal. Although it was very common at the time, they were divisive then and still are today. Because of their chunky and bulky design, gladiator sandals tended to be overwhelming and slightly challenging to wear. Although a popular summer footwear choice, the older gladiator sandals designs were uncomfortable to wear. However, like many other shoe trends that bounced back, the gladiator sandals are once again gracing our feet.
The gladiator sandal is no longer that painful and unstylish shoe that many remember wearing to Coachella that summer — they're a sleek and more modern approach to take your shoe from day to night. As well, these newer and upgraded gladiator sandals are perfect year-round and are no longer reserved for only the summer season. Strappy shoes have long had a retro element to them, making them a fantastic way of getting that nostalgic vibe in your look. With a more polished design, gladiator sandals are about to be introduced to an entirely new generation.
Leather gladiator sandals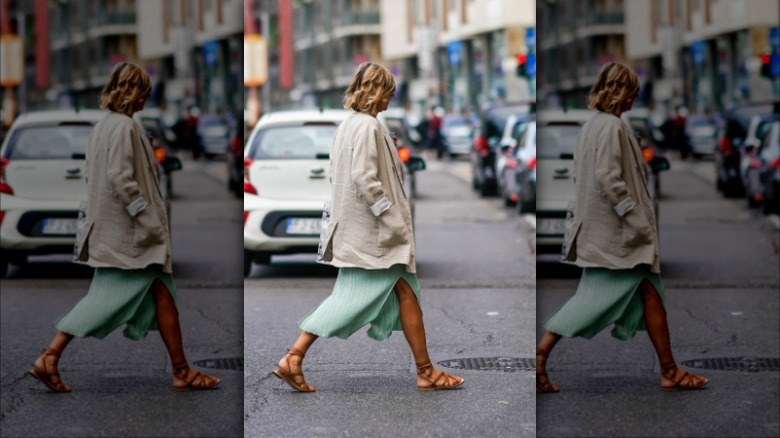 Edward Berthelot/Getty Images
Unlike the gladiator sandals from 2010, the materials that make up today's footwear are less constricting and chicer. Leather gladiator sandals make the shoe appear more luxurious and less casual. Leather strappy sandals tend to be thicker tie-ups, giving them a more sleek and bohemian feel. The leather texture is the ideal accessory/shoe to add to any of your laidback outfits during warmer weather.
Thin-strapped gladiator sandals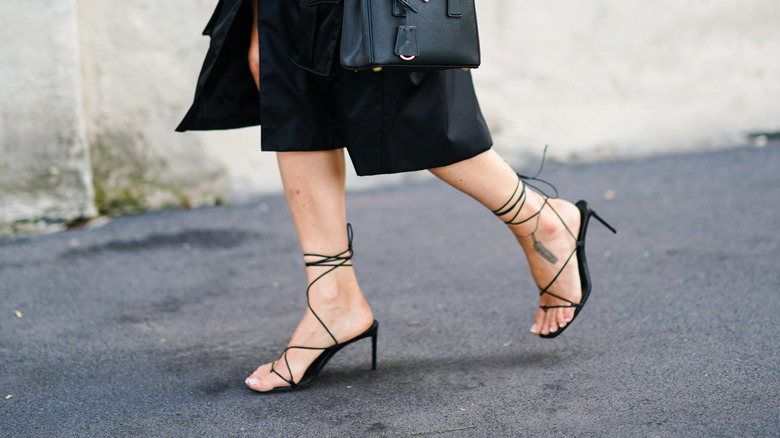 Edward Berthelot/Getty Images
Another big change in the modern version of gladiator sandals is the reduction of the straps. Unlike the chunky straps from before, the newer gladiator sandals have a barely-there look. With ultra-thin straps, these gladiator sandals look more minimalist. Instead of taking up your entire leg, thin straps let you play with the length to get your desired look. Either layer them near your ankle or stretch them out to your mid-calf to create a very sleek and modern look.
Metallic gladiator sandals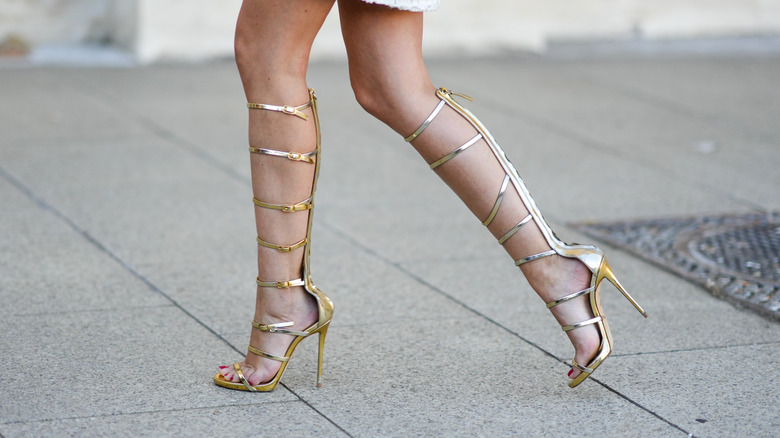 Edward Berthelot/Getty Images
Metallic shoes are creating big waves in the trends list right now. While metallic gladiator sandals are not new, they've seen an upgrade in how they are produced. Instead of lower-quality metallic fabric that chips off with wear, these metallic gladiator sandals are much shinier and sturdier. Although there's no denying that there are more comfortable pieces available, metallic gladiator sandals are a classic way of carrying this trend that will add plenty of shine and dazzle to your feet.
Glam gladiator sandals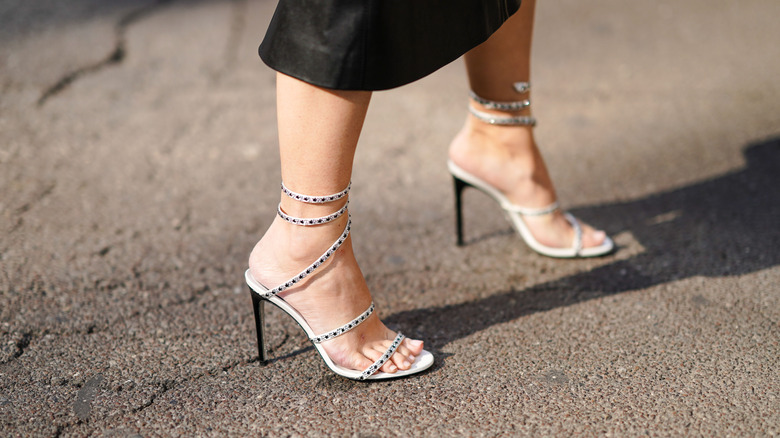 Edward Berthelot/Getty Images
No one remembers gladiator sandals as the go-to piece for a glam look. Back in the early 2010s, gladiator sandals could be found in all sorts of music festivals and casual settings. Although they're still casual shoes, they can also exist in formal settings in new and modern ways. Glam gladiator sandals will usually be composed of strappy black heels that are sleek and filled with embellishments and rhinestones for a dressier vibe. Strappy heels can be the key to carrying your gladiator sandals from day to night without worrying about being too dressed down.
Ankle-length gladiator sandals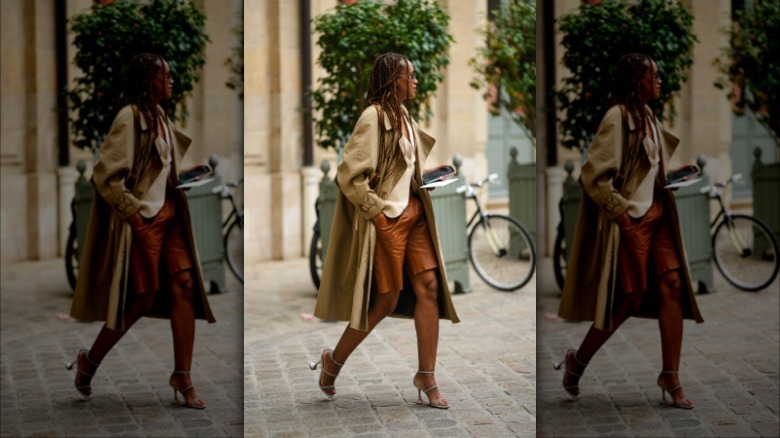 Edward Berthelot/Getty Images
Anyone who wore gladiator sandals years ago will likely remember those painful sun tans that would go all up through your leg. Since gladiator sandals used to be long and take up plenty of space, it made wearing them more of a challenge. Nowadays, you don't need to take up your entire calf to get the gladiator look — unless you want to! Many of the newer gladiator sandals will have an ankle-length tie-up or straps, making them more accessible and easier to sport for other looks.