The MUA Trick For Making Bronzer & Highlighter Snatch Your Look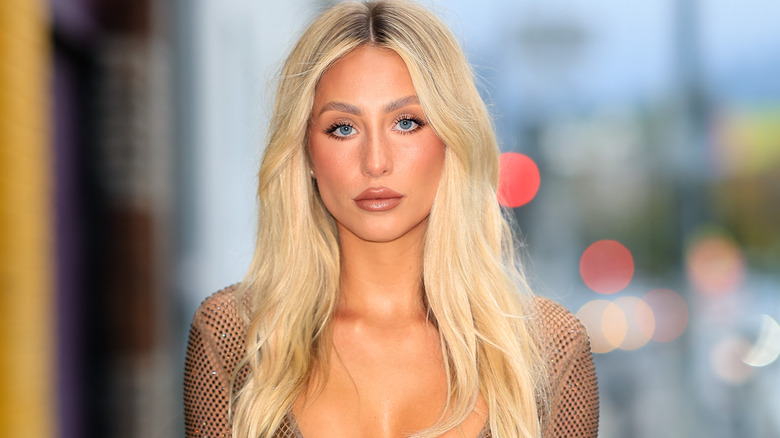 Rachpoot/bauer-griffin/Getty Images
We may receive a commission on purchases made from links.
Bronzer is a great addition to any makeup routine. A bronzer is a cream, liquid, or powder that gives the illusion of a sun-kissed tan. The product is supposed to be one to two shades darker than the skin and often a warm-toned brown. What makes it a makeup must-have is that there is a bronzer out there for every skin tone, texture, and skin type. This means regardless of who you are, anyone can get a glowing complexion all year long.
While it's great by itself, bronzer is also amazing when paired with a highlighter. Highlighter is a metallic pigment that not only reflects light but gives the skin a dewy look, without looking oily. 
According to celebrity makeup artist Alexis Oakley, while these are staple products, a lot of us are not using them correctly. She explained in an interview with Elite Daily that her favorite technique to lift the face is "all about high placement" of products like bronzer and highlighter. While most people tend to place these products too low on the face, we can get the sculpted look we are all seeking by going just a bit higher with our application.
Lift your contouring products
According to Alexis Oakley, when creating a sculpted face, the ideal bronzer placements are higher than individuals might expect. "I always like to apply my bronzer higher than I feel like you typically would," she told Elite Daily. "On TikTok, I'm seeing a lot of people apply it underneath their cheekbones, where as a celebrity makeup artist, I love to apply it directly on top of my cheekbone because I feel like that's what's really going to help to lift and snatch your face."
Oakley then went on to explain that this philosophy doesn't only apply to bronzer, but to highlighters as well. While everyone usually adds highlighter to the apples of the cheek, Oakley would rather place highlighter under the eye to "brighten and lift" the face overall. She uses this technique on many of her clients including Alix Earle, Jessica Alba, and Paris Hilton.
Other ways to get a sculpted face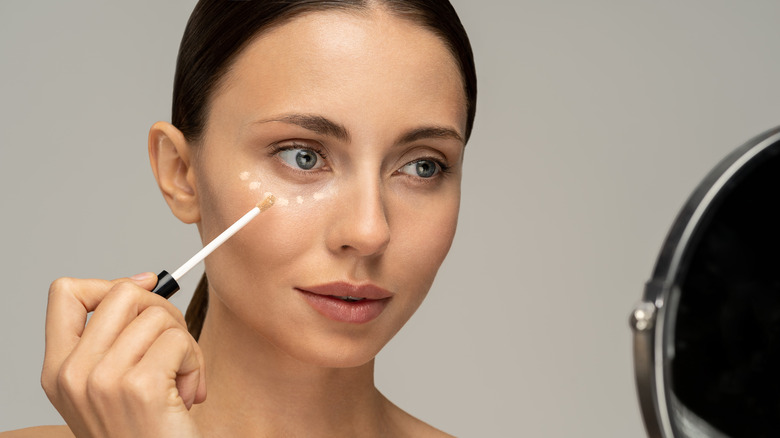 DimaBerlin/Shutterstock
Makeup artists are amazing because they show us a myriad of ways to get a lifted appearance. While bronzers and highlighters are a must, your concealer can also create the illusion of an entire face lift. New York–based makeup artist Karina Milan explained to Ipsy that it only takes a few dabs of concealer to the face to make a world of a difference. "If there isn't a lot of discoloration under the eyes, applying it on the inner corner and outer corner of the under eye can help create an undetectable lifted effect. Start there and add more where needed."
Another great tip, endorsed by Charlotte Tilbury, is layering your bronzer and contour product for a more dimensional appearance. Contour is a dark powder or cream made to mimic your face's shadows and create more definition. The makeup brand recommends applying contour first and then following up with a bronzer to achieve an intense sculpted effect.