Vanilla Scent Revivial Proves The Y2K Resurgence Is Coming For Perfume, Too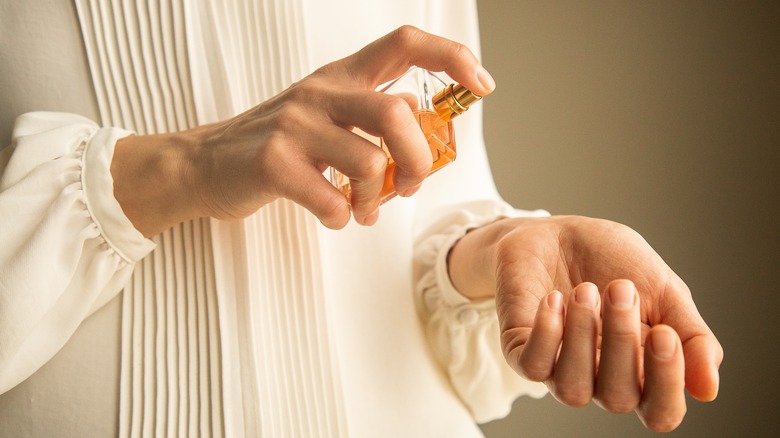 SVEPET/Shutterstock
There's something about vanilla-scented perfume that can put anyone in a trance. Before we were trying on our mom's perfumes, the sweet scent could remind us of simpler times like baking cookies and other fun moments from our youth. Because it's such a nostalgic scent, there is no wonder people love to have it in their collections. The scent has become a staple among many and is making a real comeback across TikTok.
The boom of new vanilla scents is reminiscent of the Y2K era. From Bath & Body Work's warm vanilla sugar-scented lotions and mist sprays to Jessica Simpson's edible beauty line called Dessert, it was something we couldn't get away from in the early 2000s. Not only is this new era of perfumes bringing back the sweetness we know and love, but it's also adding a mature twist that makes it wearable anywhere. But with any recent revival, it's always fun to understand how it got started.
Why do we love vanilla scents?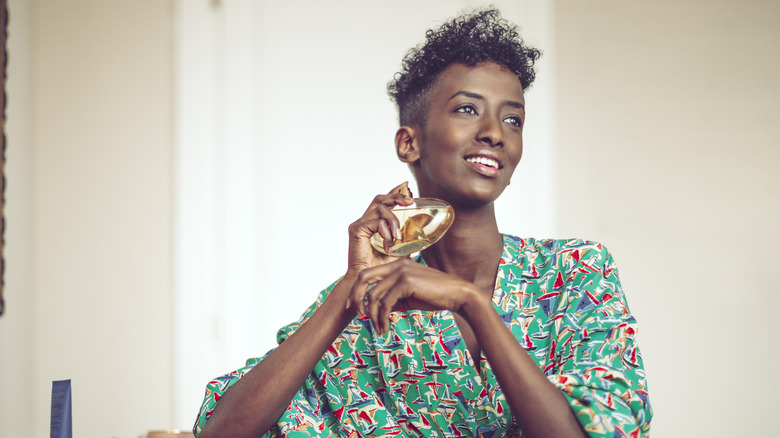 Eva-katalin/Getty Images
The reason vanilla has always been a popular scent is because of the feelings it evokes in the consumer. Natalia Lebedev, chief fragrance officer at body-care brand Native, explains that a sense of nostalgia was the reason we first saw the spike in vanilla during the Y2K era. "Vanilla notes have been around for many years, but they truly became popular in the early 2000s as consumers needed something that would provide comfort and hope," Lebedev explained to Glossy. "During that time, there were a lot of products with creamy vanilla elements, then after, there was a shift to floral, fruity, nature-inspired scents."
Right now, people are looking for that comfort that they once had, and a fragrance that reminds you of your childhood is a great way to do it. Krystine Batcho, a professor of psychology at LeMoyne College and a licensed psychologist explained to the American Psychologist Association that nostalgia is great for us. "Nostalgia by motivating us to remember the past in our own life helps to unite us to that authentic self and remind us of who we have been and then compare that to who we feel we are today," she said. "That gives us a sense of who we want to be down the road in the future."
How to wear vanilla scents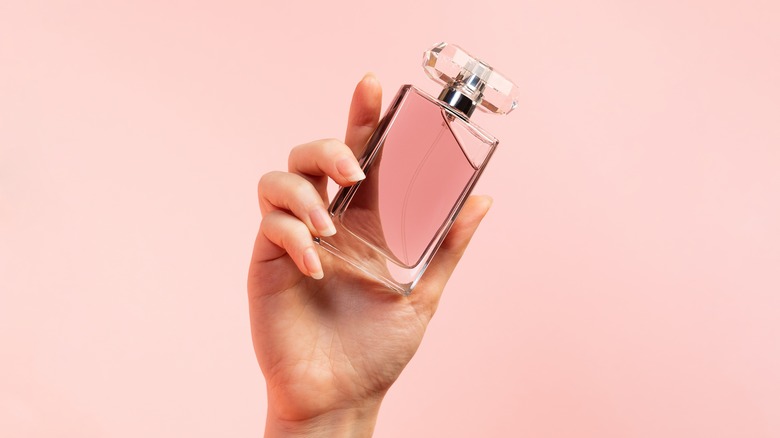 STEKLO/Shutterstock
Vanilla is one of those cozy fragrances you can wear at any time of day. However, it is important to pick the right perfume for you. The goal is to create a warm, sweet scent without smelling like a middle schooler who just got her first body spray. The best way to do it is to pick up scents with subtle notes you already gravitate toward. That means floral, citrus, amber, and even fruity undertones can be available in the perfume to give you an adult edge that you feel will suit you best. These can be found in most perfume descriptions to help make your buying experience easier.
Also, consider layering your vanilla scent with other perfumes you have in your arsenal. The sweet scent of vanilla goes well with most other scents and creates a warmer appeal the moment you enter the room. To layer correctly, Herb & Root recommends layering the heaviest scent first, then following up with the second scent shortly after.