Stuff Your Kindle Day: How To Get Free E-Books This Week For Reading Girl Summer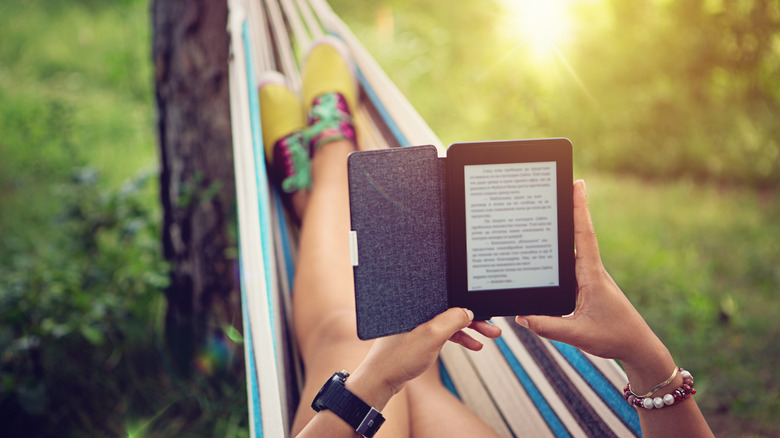 Praetorianphoto/Getty Images
We may receive a commission on purchases made from links.
Attention all e-book lovers: What if we told you there was a way to get a jump start on your summer reading for free? Yes, free! This Friday, June 30, is Stuff Your Kindle day, a one-day event where tons of e-books are completely free across multiple retailers. This event is trending all over TikTok, with many avid readers excited to get their hands on new books and to read new authors.
Stuff Your Kindle day is hosted by the website Romance Bookworms, and it takes place multiple times a year. What's more, Romance Bookworms notes that the event is curated by authors, so there's pretty much never a better time to show indie authors that you appreciate their work. If you happen to miss this week's event, it will be held again on September 20 and December 27, according to the site's blog. If you're in a reading rut, don't miss out on this chance to load up your reading device full of free books to get you started again.
How to get free e-books during the event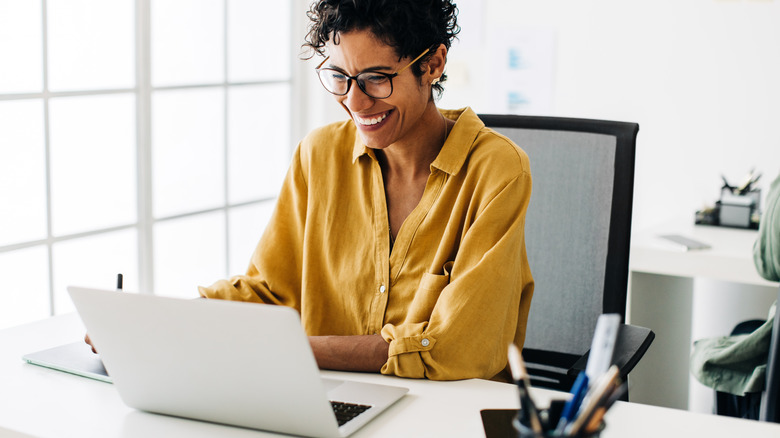 Jlco - Julia Amaral/Getty Images
To score your free e-books on June 30, visit the Romance Bookworms website. Click "Learn More" to enter the full site and hover over the tab "Free Books For One Day Only." There, you'll see a drop-down menu for different devices: Kindle, iPad, Android, Nook, or Kobo (for Canadian readers). Select the one most relevant to you, and you'll see a massive, categorized list of free e-books that are available. Once you download your books, they're yours to keep forever. There's no limit on the amount you can download and there's no need to return them.
Though people refer to this event as "Stuff Your Kindle day," it's really a freebie for any e-reader format, so anyone can participate. For Kindle e-books, which you acquire through Amazon, you do need an Amazon account to access them. However, you don't need to have a Kindle device itself; you can simply download the Kindle app and read the books on your phone or computer instead. If you have Apple Books or Google Play, you most likely have an e-book app on your phone or tablet that you can read from.
It's important to note that this event is separate from Kindle Unlimited, the Amazon subscription service that allows you to borrow books. Stuff Your Kindle day doesn't affect your Kindle Unlimited library, as the e-books will be saved in a separate Kindle library of books you actually own (meaning they won't expire).
Are only romance books available?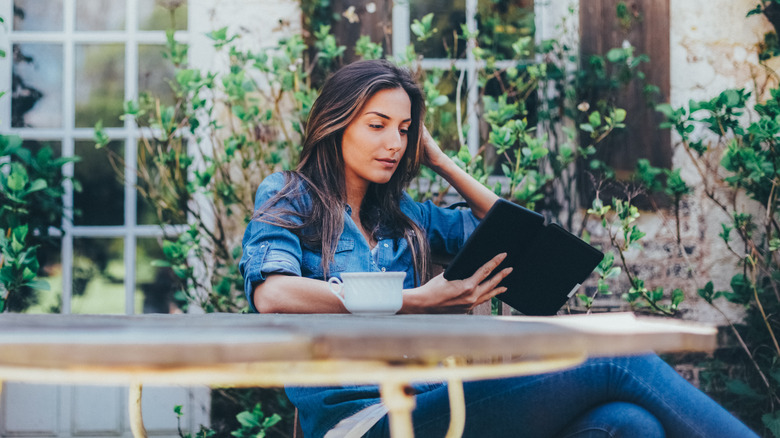 Martin-dm/Getty Images
Stuff Your Kindle day specifically highlights books in the romance genre, but there are plenty of subgenres to explore on the Romance Bookworms site. From historical and sci-fi romance to more erotic and steamy romance books, you definitely won't run out of options. There are also categories specifically for books by authors of color, books with LGBTQ+ protagonists, and books written by authors with disabilities. Think of this as your opportunity to explore authors you maybe haven't read before from groups that are typically underrepresented in traditional publishing.
If you're hoping to find genres outside of romance, there's another search option people are using. On TikTok, author Katherine Bichler shared a tutorial using this method. Go to the Amazon website on June 30, type "Kindle e-books" in the search bar, and filter your search by the specific genre you want. Then, using the filter option, sort the pricing from low to high, and that will show you a selection of free e-books available. Additionally, fellow book blog site Cozy Mystery Book Club is hosting a similar event on July 27 for the mystery genre. Enjoy, and enjoy an early book-themed Christmas — you might even find your next perfect beach read.