Sorbet Nails: The Low-Key Way To Embrace Stunning Colors This Summer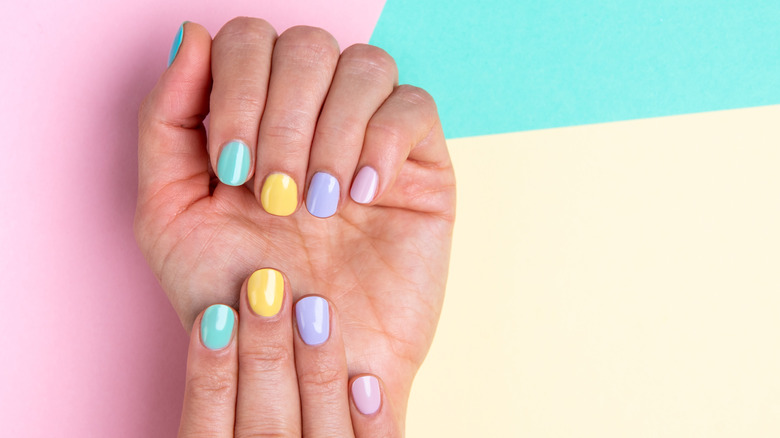 Black Lollipop/Getty Images
Ice cream and its fruit-based kin sorbet have been indulgences in one form or another for millennia. In fact, historic figures including the likes of Alexander the Great, Nero, and Marco Polo all sampled some type of frozen treat during their lifetimes, according to the International Dairy Foods Association. Centuries later, these delights have made their way to the world of nail fashion.
You can now experience the joy of frozen delectables depicted through wearable nail art as pastel palettes and softer shades of polish gain popularity, even becoming the minimalist antidote to trends like neon nails and shockingly bold colors. Summer sun and days filled with heat can evoke desires to match the spice of the season but don't be fooled by claims that the only way to embrace this time of year is by selecting vibrant hues. Since ice cream is practically synonymous with summertime, neon needs to move over for subdued, sorbet-inspired shades. 
You choose how sorbet colors are combined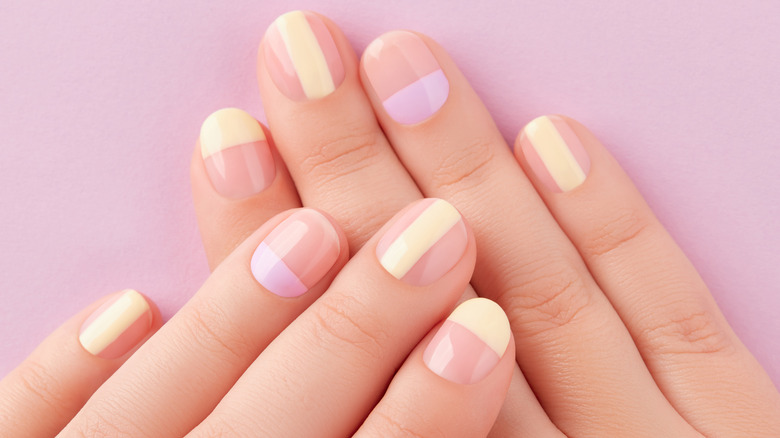 Dariia Chernenko/Getty Images
Unlike some types of nail motifs which require certain elements to adhere to the tradition of the fashion, such as the guidelines of French manicures, there are no rules for how to adorn your nails with sorbet shading. If you're in need of inspiration, look no further than your favorite flavor of frozen treat, perhaps painting a combination of the Neapolitan trio, a banana split scheme, or whatever fits your taste!
Vary patterns and solids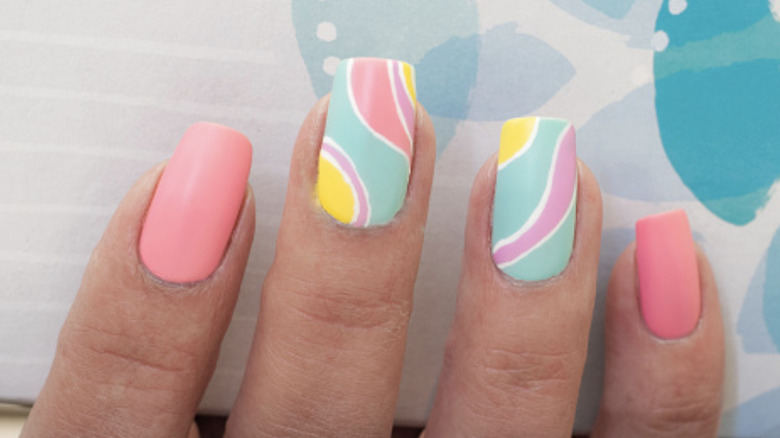 Christina Radcliffe/Getty Images
You don't have to stick to purely pastel color choices for sorbet and ice cream-inspired nails but can opt for any more subtle hue than the trademark bright neon summer styles. Create a mixture of flavors, add-ins, and toppings by incorporating multi-colored designs and interpretations of your favorite flavors on your fingers and toes.  
Dip French tips into creamy sorbet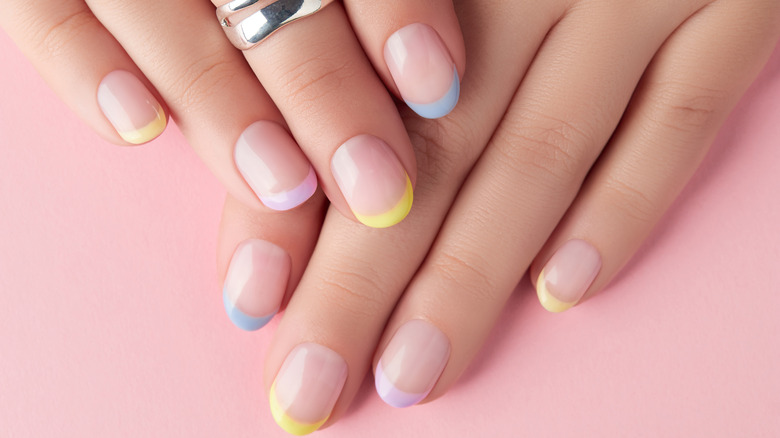 Dariia Chernenko/Getty Images
French manicures have been rejuvenated by modern artistic interpretations. Trend-setting Barbiecore, mermaidcore, chromatic, holographic, and color-block designs have revolutionized this traditional style known for solid tips in pale pinks and neutrals contrasted with clear base coats. Now the French manicure is getting another update with sorbet tips encompassing pastel shade combinations that provide subtle pops of color.
Stagger smooth sorbet shades
Lelechka/Shutterstock
Blending the ombre trend with ice cream-inspired summer looks will leave you feeling as refreshed as a cold treat on a hot day. Pick your preferred polish, first painting base coats of lighter hues of the color. From there, progressively paint darker hues of the tint across predetermined segments to achieve that faded ombre fashion. With stylish sorbet shades seamlessly blended, you'll feel like an extra scoop of ice cream!
Lean into the theme - literally!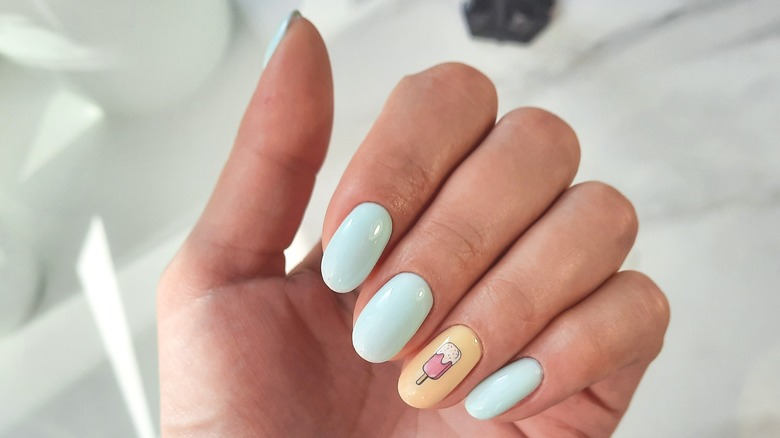 0leJohny/Shutterstock
Should the subdued sorbet-suffused shades of pastel polish not satisfy your craving for cold treats and frozen fruit-flavored indulgences, consider donning actual depictions of ice cream on your nails. Through the use of stickers, nail pens, and talented nail artistry, you can pair your pastel polish with the visualization of an ice cream cone, popsicle, or multiple scoops of your favorite flavors.
Best paired with sprinkles or fresh fruit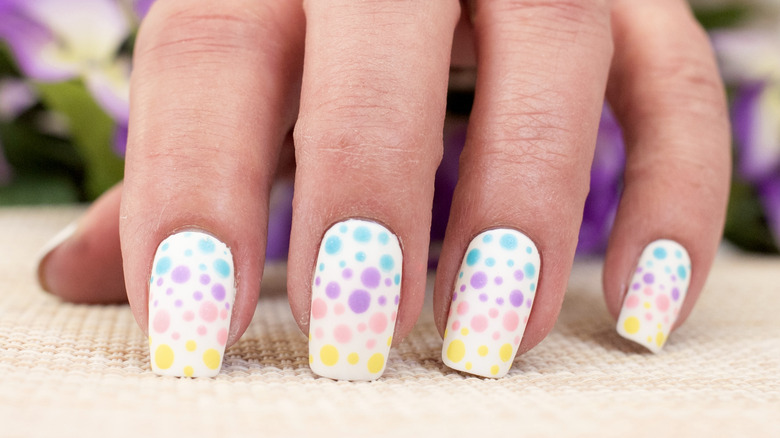 Christina Radcliffe/Getty Images
The last thing you add to any bowl of sorbet or ice cream is typically the toppings and sorbet-styled nails are no different. You can incorporate the spirit of sprinkles or other add-ons into your sorbet manicure by applying solid shades of your chosen color, then using tools like nail dotters or pens to paint on polka dots or line-shaped confectionary. Studio DIY shared that you can even rock the real thing by applying a base coat, dipping your nails into a bowl of sprinkles, and then topping them off with a clear polish.