Lip Balm + Concealer = Ultimate Summer Makeup Combo? Let Us Explain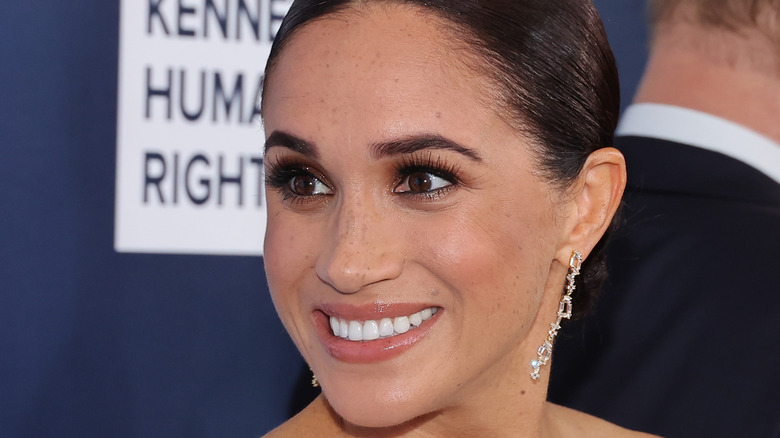 Mike Coppola/Getty Images
Have you ever thought of applying lip balm to your face? Though it sounds odd, this little trick is great if you are on the lookout for a hassle-free no-makeup look that still provides lightweight, even coverage. Makeup artist Daniel Martin, who is best known for his flawless makeup looks on Meghan Markle, Michelle Yeoh, and other celebrities, recently shared with Refinery29 that lip gloss is his secret ingredient when it comes to barely-there summer makeup. 
Of course, it isn't just the application of lip balm on your face that will do the trick. You need to pair it with a dab of concealer to build up some coverage, without it looking like full-on foundation.
Recalling an incident where he forgot all his skincare while on vacation once, Martin told the outlet, "I used a lip balm as a moisturiser and my skin looked amazing. Now, I use it before concealer on certain clients because it lifts the skin up and really hydrates it."
Minimal coverage leads to flawless skin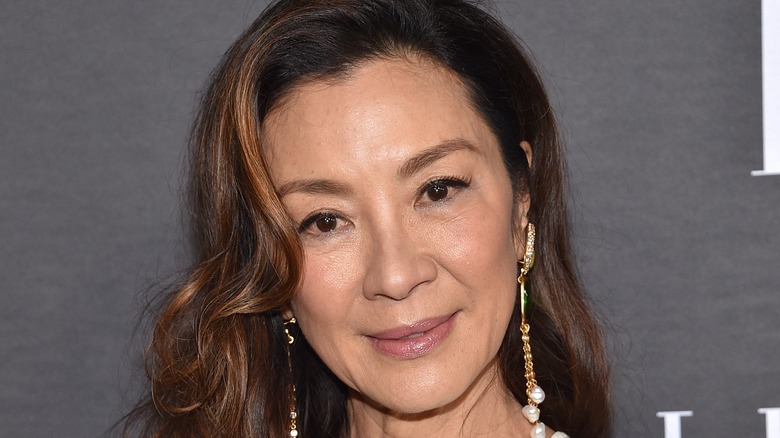 DFree/Shutterstock
By dabbing the lip balm onto your skin and following it up with a tiny amount of concealer right on top, you can properly prep your skin with hydration (and a little glimmer!) before adding your coverage. Just blend the product out after applying it on to your skin using your finger or a brush.
Add a slick of blush
Fresh baby-like skin truly looks stunning in the hot summer weather. If you want to up the game just a bit, add a hint of a baby pink blush on top of the lip balm and concealer. Complete the look with a tinted lip gloss on the lips and a dab of highlighter by the corner of each eye. 
Play up the eyes
If you like the minimal look that the lip balm and concealer combination provides but you are keen to take things up a notch, we have a trick for you. Just add some color to your eyes. You could also add a slick of highlighter or contour to create a more glamorous vibe! 
Use shimmery lip balm for a dewy look
When you are into a minimal makeup vibe but still like to look super dewy and hydrated, we recommend following the concealer hack and opting for a lip balm that has some shimmer to it. Round the look off with lots of clear lip balm on your lips and a swipe of mascara, with nothing else added on. You are sure to look super fresh!