Chunky Earrings Are The '80s-Inspired Jewelry Trend We Needed This Year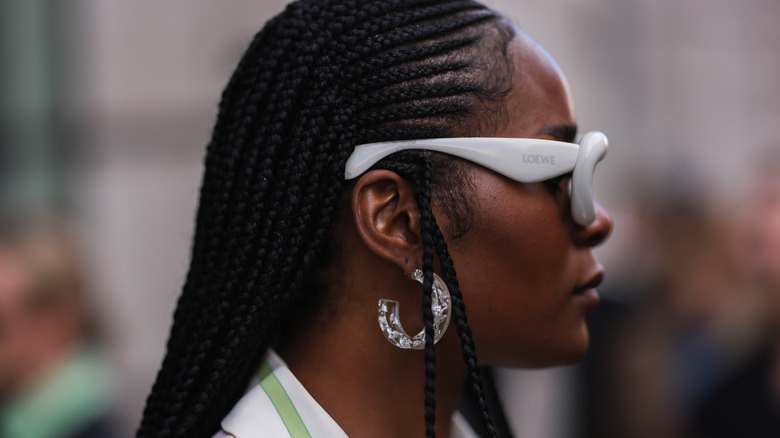 Jeremy Moeller/Getty Images
The '80s are back, whether we like it or not. Although signs of this era have popped up in our fashion and beauty trends for the last couple of seasons, it wasn't until recently that they started to take force. With many of the Y2K trends having already had their moment, it's time to turn to the '80s for more inspiration. One of the pieces to steal the spotlight are the chunky earrings, which made their mark in the '80s and have made a triumphant return to the runways. With many designers opting for this statement jewelry piece instead of minimalist earrings, it's no surprise they're also coming to our wardrobes.
Chunky earrings can be as simple or oversized as you want them to be. However, like many of the trends of the era, these earrings are meant to be seen. The chunky earrings we saw in the '80s were filled with personality and flair, something that's repeated today. Regardless of your style preferences, chunky earrings are sure to become your new favorite accessory trend to come out of this era.
Chunky drop earrings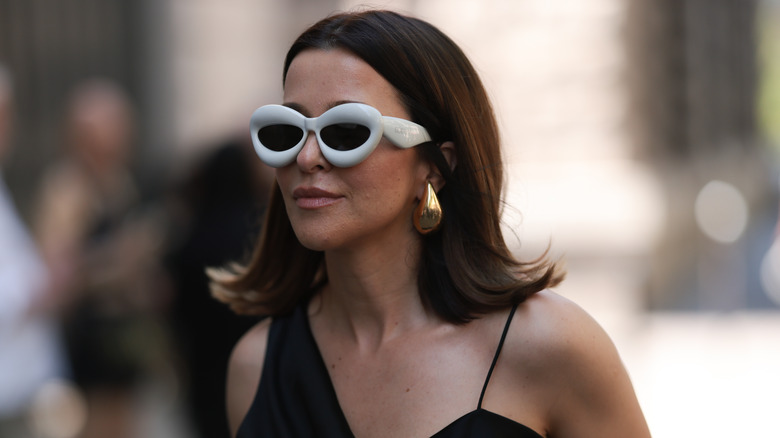 Jeremy Moeller/Getty Images
Drop earrings might not be the most retro style, but they're a modern take on this vintage trend. While drop earrings have a new look, their thickness is a definite ode to the '80s trend. With a thick drop earring, you can get the best mix of new and old. The updated and modern design of the drop earrings with vintage chunky size gives you a statement piece. These particular shapes are perfect because they can serve any look.
Hoop earrings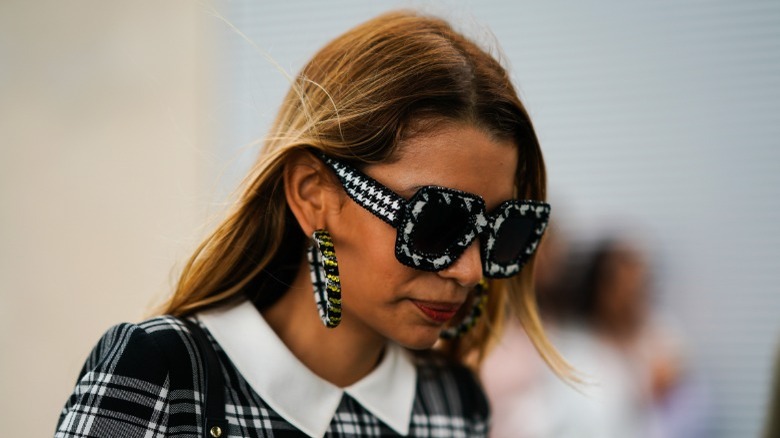 Edward Berthelot/Getty Images
No matter what the trend or season is, you can't go wrong with a pair of hoop earrings. It doesn't matter if you're dressing up or down, hoop earrings can easily bring together your look. However, chunky hoop earrings bring the best of the '80s into our jewelry collection. These earrings are suited for any occasion, even if you aren't a fan of the era's fashion trends. If you're not keen on a completely '80s retro look, these earrings are a subtle nod to the trend.
Abstract chunky pieces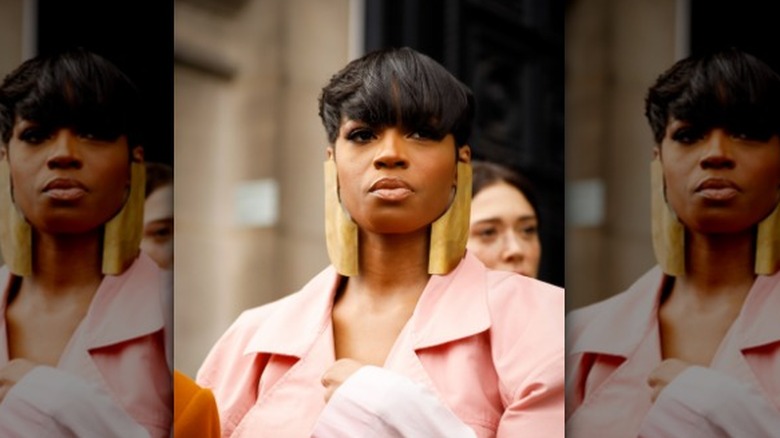 Hanna Lassen/Getty Images
Earrings are a unique type of jewelry in that they don't have any specific shape or design that can be deemed the norm. While there are classic earrings, there isn't one way of wearing them. Since there's no 'rule' to what shape your earrings need to be, you might as well rock the most abstract pieces you can find. These chunky abstract pieces hold no real shape and can look more like pieces of art than jewelry. Its chunkiness and design will elevate all of your looks, no matter what your style is.
Ultra-chunky earrings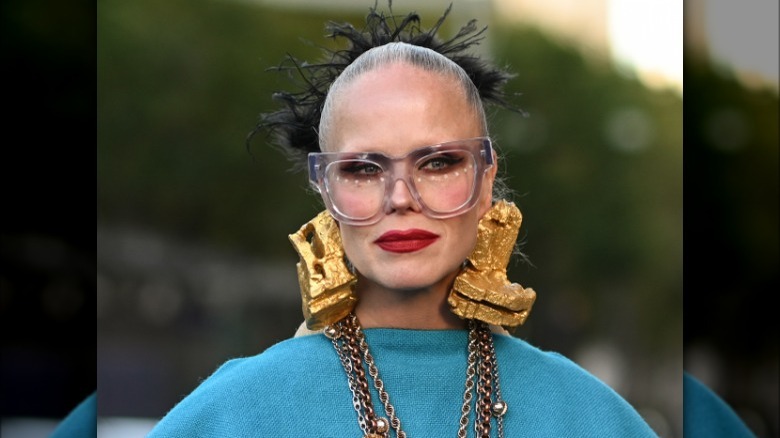 Daniel Zuchnik/Getty Images
There are chunky, but then there are ultra-chunky earrings. These are earrings that require a little assistance to wear, like small backers that hold up the earring for you. The heavier the earring is, the less time you'll likely be able to hold them up on your ears. However, it doesn't matter how long you wear them because any time rocking these ultra-thick earrings is time well spent. These statement pieces aren't for minimalists and require some strength to rock them with confidence.
Thick gem earrings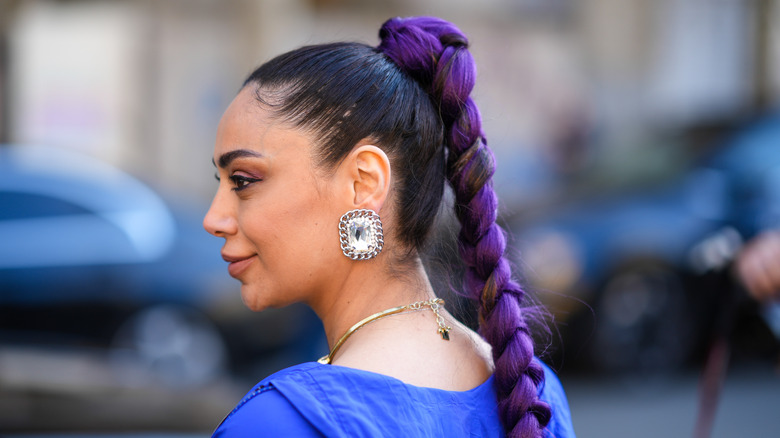 Edward Berthelot/Getty Images
You can't deny that crystals and gems are an easy way of bringing the glam factor to your jewelry collection. Whether it's crystal jewelry or a bright gem, these chunky earrings will hold their own against your outfit. Since crystals and gems are two of the standouts in accessories recently, it's only fair to give them a bigger size to bring more sparkle to your fits.
Over-the-top earrings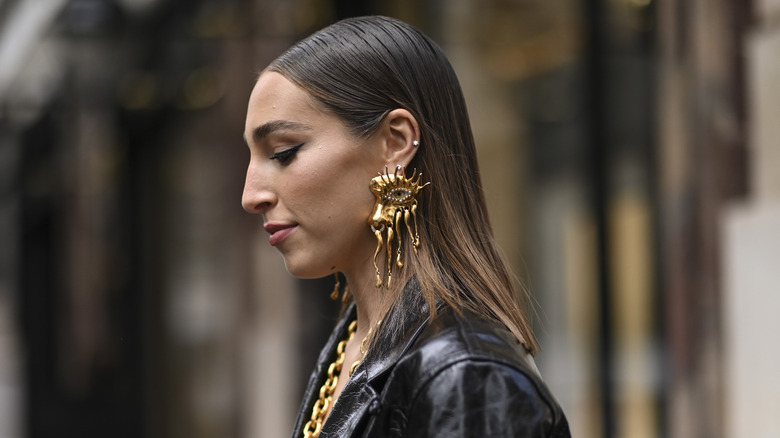 Daniel Zuchnik/Getty Images
If you're already reaching for a pair of earrings that are chunky in size, go the extra mile for an extravagant design. Any statement pair of earrings with a chunky width will bring even more high-fashion and haute couture vibes to your look. These one-of-a-kind earrings are conversation starters and can bring a unique touch to a minimal outfit. If your outfit is lacking some flair, a chunky pair can elevate your look with ease.