Sock Boots Are The Official Shoe Trend Of Fall 2023, According To The Runways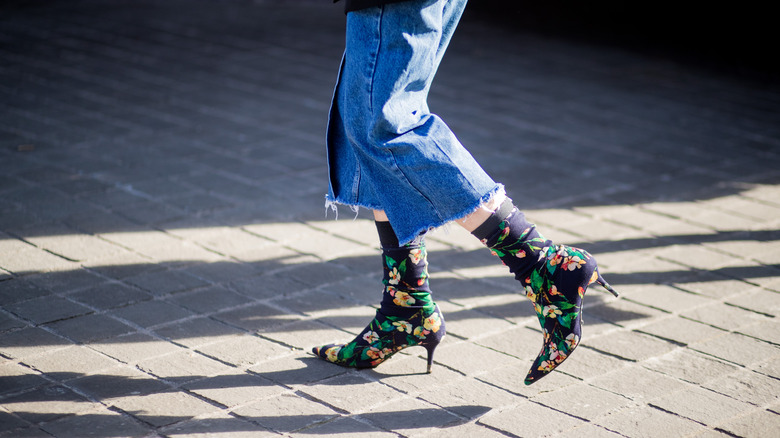 Christian Vierig/Getty Images
While it's been nice to walk out the door with strappy sandals or flip-flops over the summer, it's officially time to start dusting off your favorite fall boots. Tighter on the skin than the classic Chelsea boots, the sock boot is one of those designs that might've not been appealing a few seasons back but is currently taking over the runways around the world. 
As the name suggests, sock boots combine the elements of boots and socks into one chic design. Although they may seem difficult to put on and take off quickly, they will pair well with most of your fall clothing. There are various ways of rocking this trend, depending on your style. Those looking for a wild fall fashion moment will feel fine with a pair of over-the-knee sock boots that almost mimic a pair of pants. Others looking for a more subtle style can opt for a modern leather sock boot cuffed at the ankle to complete their looks. 
The actual sock boot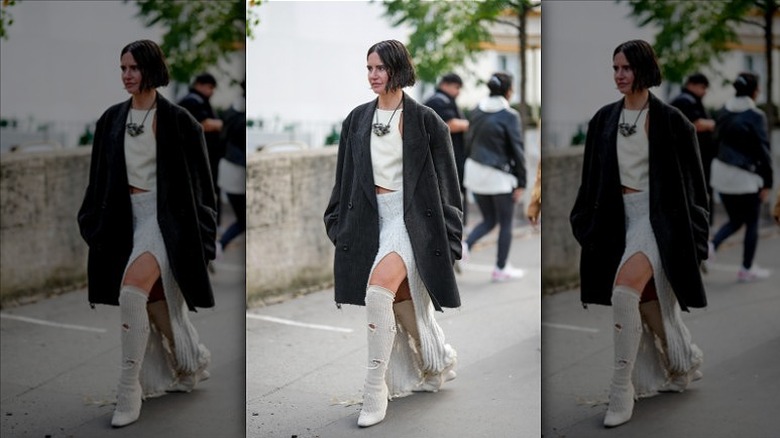 Edward Berthelot/Getty Images
You can't mention the sock boot without discussing the boot that's an actual sock. These ribbed and fabric boots are still rare but have created quite a stir in the fashion world. Although they might require help getting inside, they're the ultimate addition to your fall footwear. These pieces simply have the look and feel of a sock that happens to have a heel, with no contrast to separate the two. 
Mixed fabric boots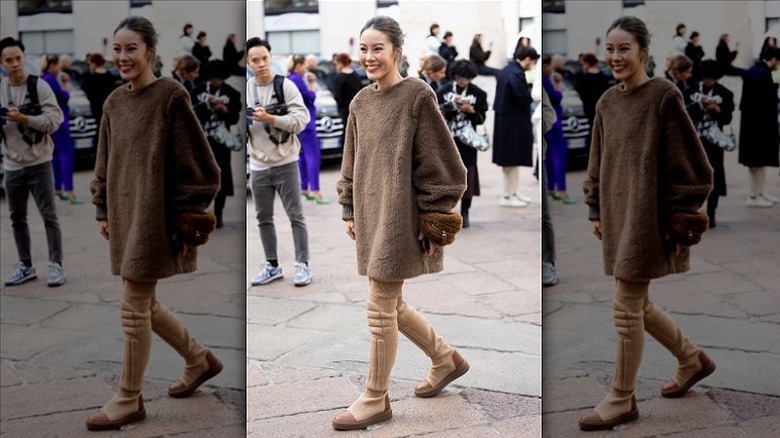 Valentina Frugiuele/Getty Images
Perhaps the most traditional variation of this trend is the mixed fabric sock boot. These shoes will usually have a sole in a normal boot material, like leather, and have a skinnier sock aspect in a softer suede. This mixture of fabrics gives you the separation between boot and sock, making its design even more apparent. 
Metallic sock boots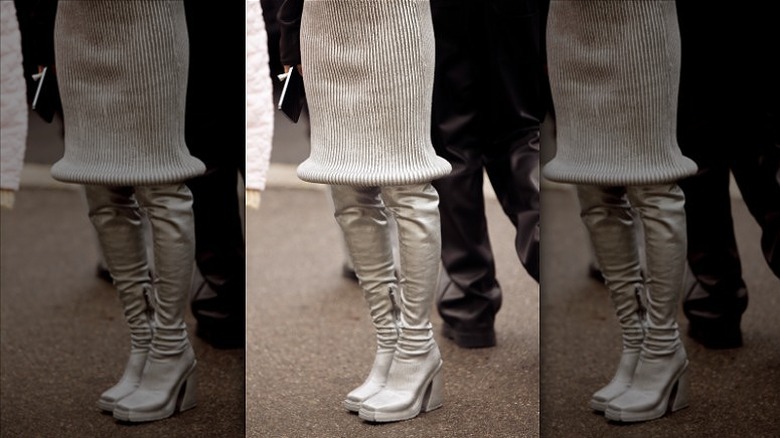 Raimonda Kulikauskiene/Getty Images
There's no stopping the metallic fashion trend. From metallic pants to shiny dresses, there are plenty of opportunities for utilizing this high-shine finish to create an electric fashion moment, and sock boots are another chance for us to rock metallics in a way that's more fun and funky. Instead of opting for a traditional ribbed fabric, metallics will give your boots a retro vibe that will stand out all season long.
Platform sock boots
Edward Berthelot/Getty Images
Platforms and boots simply go hand-in-hand as the weather cools down. Although they might make walking more difficult, platform sock boots give you the best of all of the trends involved. You get the height of the platform, the chicness of the sock, and the fall vibes from the overall boot. 
Vibrant sock boots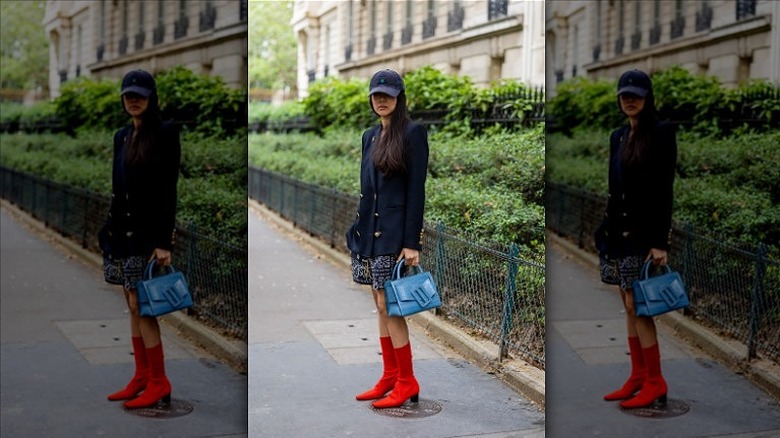 Christian Vierig/Getty Images
Vibrant hues are rocking the fall trends already. With these bold colors expected to become bigger than usual for the fall of 2023, it's time to stock up on these statement hues. Sock boots in these eye-catching colors can take your fall outfits to the next level when paired with a subtle or monochromatic outfit. Don't forget to balance it out with an equally vibrant accessory for a cohesive look.