'Je Ne Sais Quoi' Bob Takes The French Girl Hair Trend To The Next Level
Below your ears and above your chin may conjure thoughts of contour application or defining the features of your face from your cheekbones to your jawline. Emphasizing the same area between your ears and chin is the placement of layers of locks cut in alignment with the 'Je ne sais quoi' bob, otherwise known as the French bob. According to Mane Addicts, a bob haircut is one which falls above the shoulders with tendencies to frame the jawline if aligned with the original bob hairstyles of the 1920s. 
Approximately a century ago, the effect of women cutting their hair to starkly shorter lengths indicated their fight for their rights, liberation, and independence. Today, similar styles like the 'Je ne sais quoi' bob ultimately convey the confidence, self-assurance, and sophisticated nature of associations with French women — otherwise translated into English as fashionable trendsetters with elevated and elegant style, of which the French bob translates verbatim to "I don't know." However, in colloquial terms, the phrase indicates the essence French women exude to indicate their inner confidence and prioritization of wellness, coupled with self-assured, and effortless style. 
Imagine wearing a beret with variations of the hairstyle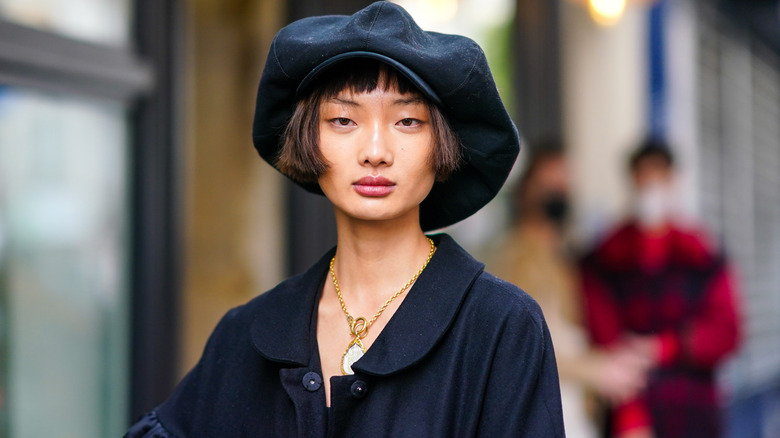 Edward Berthelot/Getty Images
In styling French fashion with the intriguing 'Je ne sais quoi' effect a la mode — French phrasing for fashionable style — consider head and hair accouterments, aka accessories, you'll likely don with a French bob. 
To discern la meilleure coiffure — which is French for best hairstyle — compatible with your own 'Je ne sais quoi' aura and bob, imagine wearing a quintessentially French beret with voguish French-imbued variations. Envisioning your beret-coupled cheveux parfaite, which translates to perfect hair, can urge you towards personal preferences of angles, layers, and length.
Straighter strands symbolically embody chic French vogue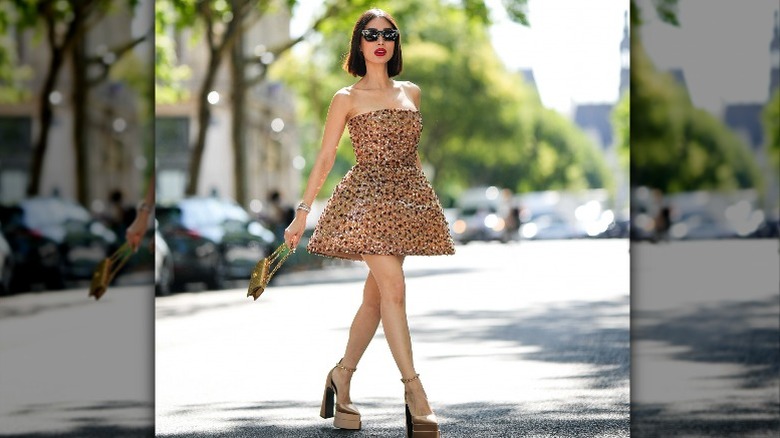 Edward Berthelot/Getty Images
Straight from the streets of contemporary Paris, actress Heart Evangelista seamlessly showcases short, straight locks framing her face in a French 'Je ne sais quoi' bob that couldn't be more authentic. The essence of French sophistication is notably fashioned faire la paire — French for ideal coupling —  with the strictly straightened mane hallmarking this French bob aesthetic photographed directly from the heart of French fashion itself. For added inspiration from classic chic and vogue, look towards the editor-in-chief of Vogue, Anna Wintour, and her trademark French-fashioned power bob. 
Zendaya exudes modern mode with confidence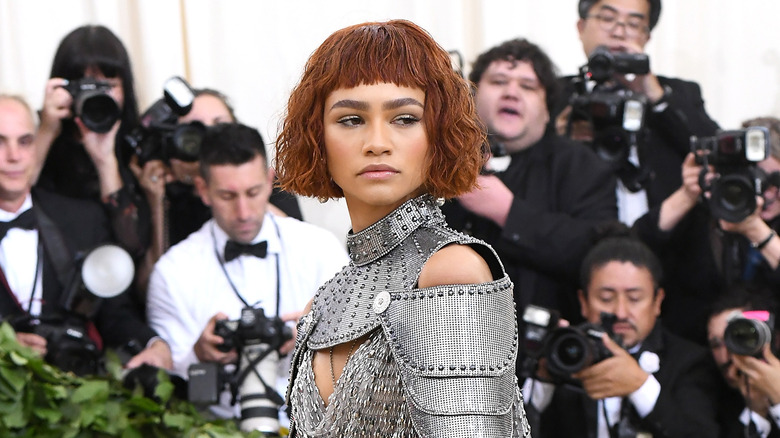 Noam Galai/Getty Images
In today's era of women with the epitome of the 'Je ne sais quoi' essence, Zendaya is an icon at the top of elevated vogue, exuding confidence and sophistication wherever she goes. Zendaya is the embodiment of the 'Je ne sais quoi' essence with French-inspired hairstyles enhancing her iconic adornment of method dressing via a tailored red jacket for the premiere of her starring role in "The Greatest Show" and her inclusion of bangs with a French bob at the Met Gala.
The Eiffel Tower elevates the French bob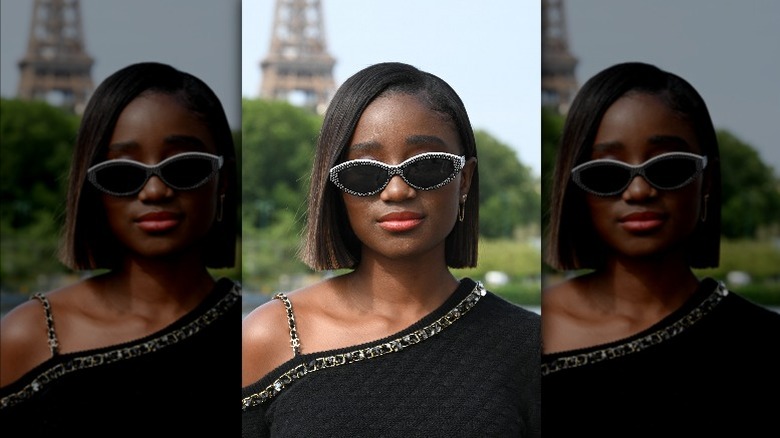 Stephane Cardinale - Corbis/Getty Images
Sleek, straight 'Je ne sais quoi' strands styled with Chanel give French actress Karidja Touré the fiercest French fashion factor with the Eiffel Tower set in the background. Women in possession of classic 'Je ne se quoi' essence pursue their passions, showcase style with self-assurance, and emphasize their worth to bring forth the French version of having the 'It' factor as appropriately termed in French as an aura which can't quite be described though it's revered for its revolutionary spectacle, says School of Self-Image. 
The French bob is at the pinnacle of Paris Fashion Week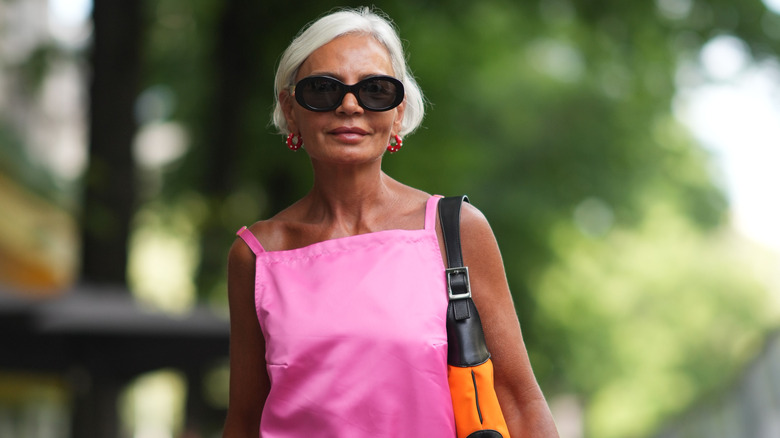 Edward Berthelot/Getty Images
As if French fashion couldn't be elevated any higher, several guests at Paris Fashion Week's Chanel show were styled with a chic 'Je ne sais quoi' bob, per Sortira Paris. This is your sign to invest in yourself by booking a hair appointment ASAP for locks trimmed to the length of your chin up to your ears and perfectly paired with ensembles of rouge maquillage, pearls, Audrey Hepburn-styled large black sunglasses, and any fashionable era you feel most confident in.