Practical Minimalism: The Menswear Trend We're Stealing This Fall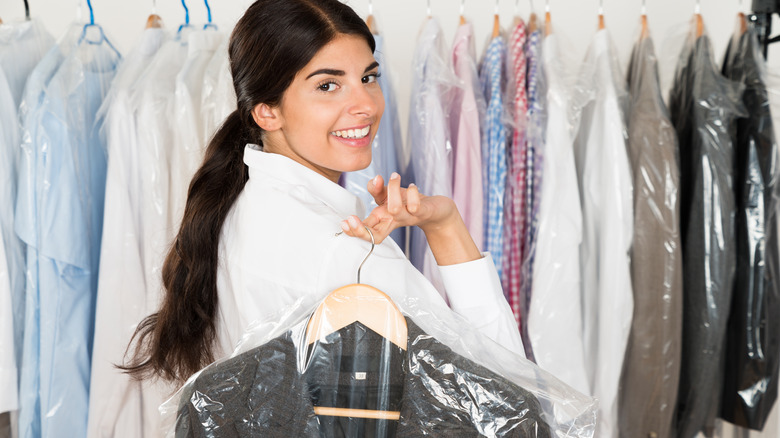 Andrey_Popov/Shutterstock
Women's fashion can be exciting, but it's also often wildly uncomfortable and even painful at times (stilettos and shapewear, anyone?) That's why it's always nice when ladies get a bit of a breather in the form of truly wearable, functional fashion. While bold colors and bright patterns in intriguing styles will always have their time and place, more and more designers are trending toward classic pieces that gift women the same kind of comfort that men often enjoy.
The trend of practical minimalism isn't entirely new, as many women have long eschewed painful fashion options in favor of masculine-inspired pieces. Don't fret too much about sacrificing the sexy factor, either. Most people are total suckers for a woman in a white button-up shirt, and celebs like Rihanna and Kendall Jenner regularly don menswear-esque clothes that make them look anything but manly. So, if you're looking to expand your wardrobe into a more comfortable, yet still stylish era this fall, check out these pieces that just scream practical minimalism.
Sweater vests
This outfit is perfect for the ladies who are always cold but don't want to commit to a big, bulky sweater. Pair a fitted sweater vest with pleated trousers for a professional yet sexy look. Wear it over a long-sleeved shirt or on its own if it's fitted enough to placate your inner Chandler Bing while looking stylish and minimalist.
The classic blazer
Nothing transitions from work to play to weekend quite like a traditional blazer. This classic menswear staple can be worn with virtually anything, from jeans or slacks to layered atop a sundress. Even better, blazers come in all types of colors, from basic black to springy shades. Don't feel like dropping a lot of money? Stop by your local thrift shop, which is likely bursting with gently used chic blazers. 
Button-up shirt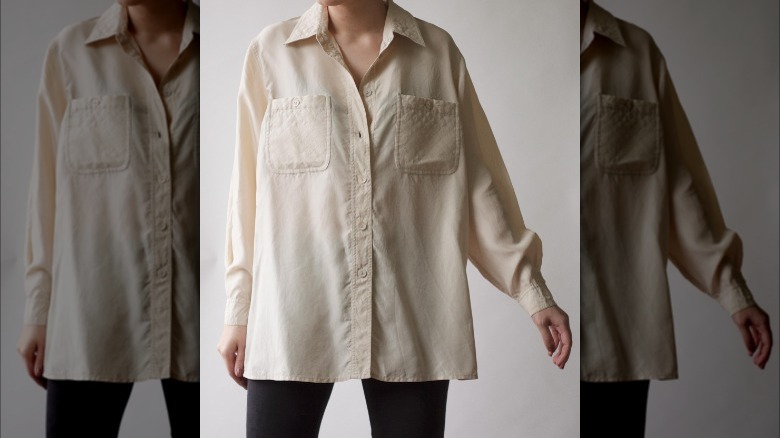 o.przybysz/Shutterstock
Few pieces are as versatile as the classic button-up shirt. It can be worn tucked in, fully loose, or a combination of the two. Women can easily get away with sporting patterns designed for men or can opt to wear the more tailored variety. This shirt is also easy to layer over a casual tank or under a beloved blazer for a more polished look.
Boyfriend jeans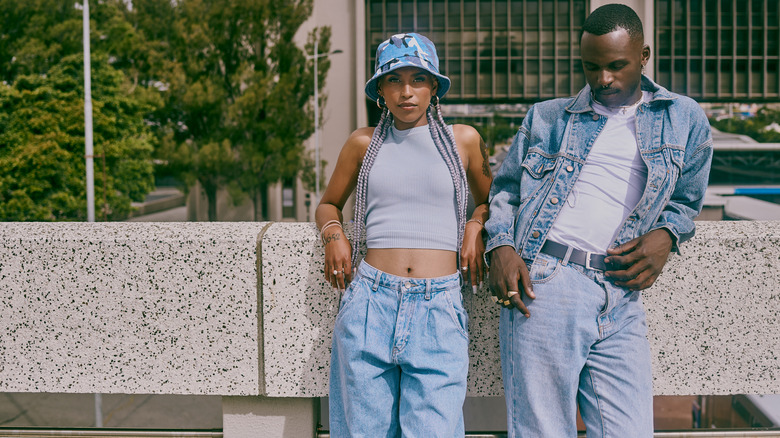 Delmaine Donson/Getty Images
Jeans can be attractive without being overtly skin-tight. Many women are steering toward the baggier, wider-legged designs that are reminiscent of traditional boyfriend jeans, or even buying men's versions altogether. As a result, stores are offering many more options for comfort-seeking women to choose from. 
Trench coat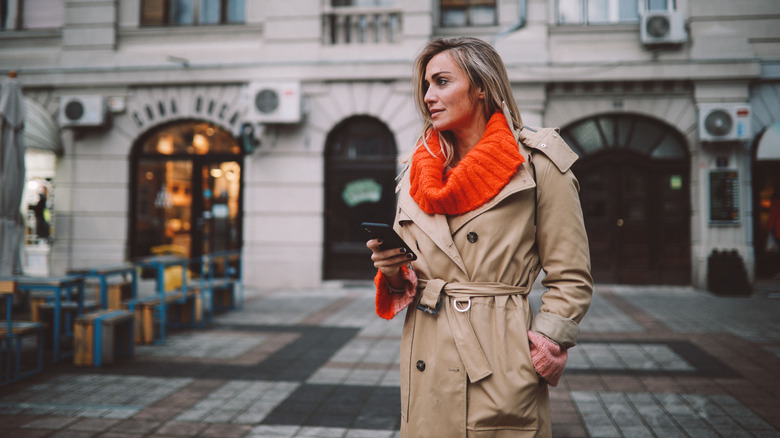 Lechatnoir/Getty Images
The trench coat is the ultimate functional piece. It protects the wearer from cold, rain, and other elements, all while providing handy pockets and even a belt! But most importantly, the trench coat adds a level of sophistication that simply isn't matched by the standard rain jacket. Add a pop of color with a scarf, as pictured, or pair it with classic neutrals for a totally chic look.
Sensible shoes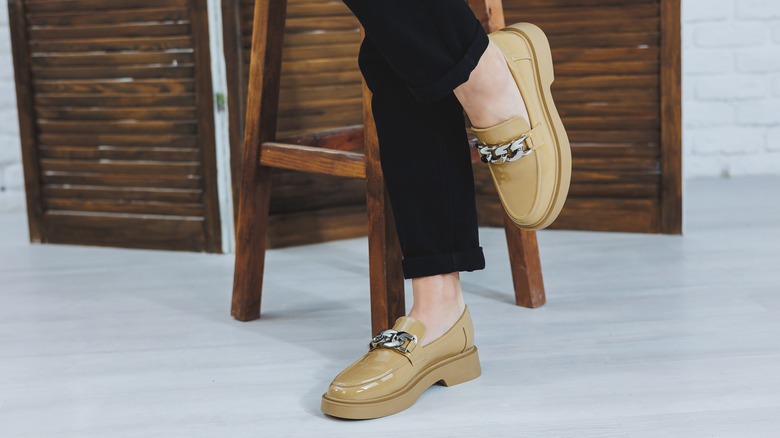 Dmitry Tkachuk/Shutterstock
One of the best things to come out of menswear-inspired fashion is the footwear. No more teetering around on sky-high heels or feeling those toes pinch inside knee-high boots. Instead, you can rock a pair of leather loafers by day and sensible white sneakers for play. This way, you can actually enjoy what you're doing without fretting over the state of your toes and heels. And that's always fashionable.