Rhinestones & Sequins Are The Maximalist Trends We're Following This Summer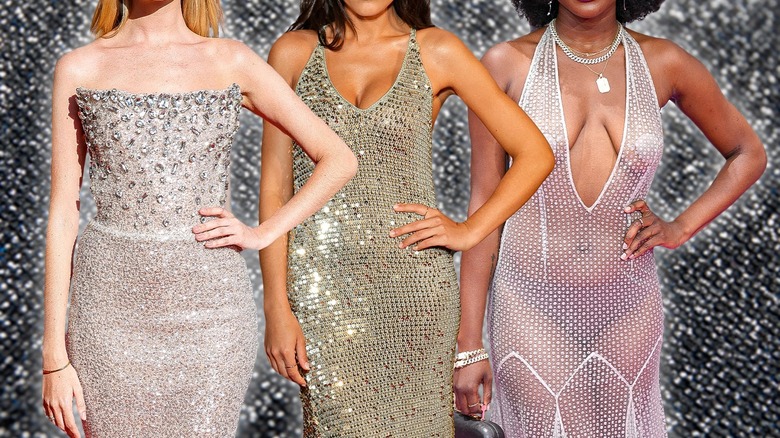 Static Media / Shutterstock / Getty
Textures like satin and feathers have already made their splash this summer as simple ways of adding some fun and personality to our looks. However, rhinestones are having their moment to shine and are ready to take over the rest of summer. With bright and glamorous pieces, you can't deny that it's the trend of a maximalist's dream. Sequins have also already entered the fashion industry through various trends, and they too, are ready to maximize their role this summer.
However, rhinestones and sequins aren't just fun accents to add to your wardrobe. They're also fun materials to wear from head to toe. Whether you're opting for small touches of glimmer or looking to add some serious fun to your wardrobe, rhinestones and sequins can be fun to experiment with. Luckily, there are plenty of ways to incorporate rhinestones and sequins into your wardrobe that don't require you to sacrifice your sense of style this summer.
Sequin pants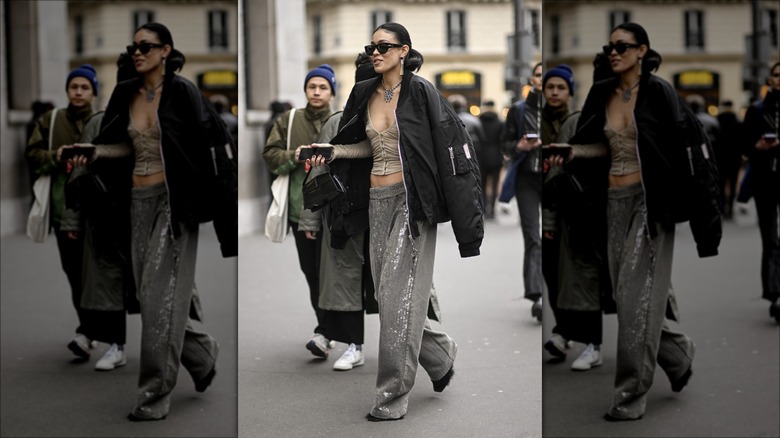 Daniel Zuchnik/Getty Images
Just when you thought the era of metallic pants was over, sequined pants are ready to add glamour to our summer. Sequined pants are a maximalist trend piece. Not only is this fun bottom a statement fashion moment, but it can also pair perfectly with most tops. Go for a balanced look or head-to-toe sequins for a maximalist summer.
Rhinestone shoes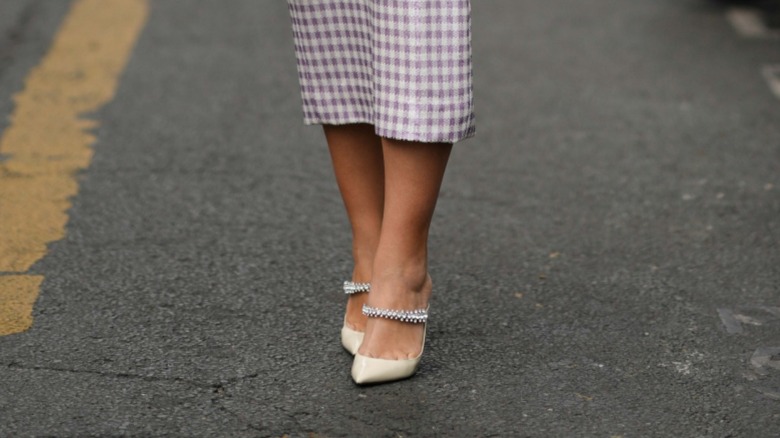 Edward Berthelot/Getty Images
If you're looking for a subtle sparkle for a summer night out with the girls, don't be afraid to look for a shoe with a rhinestone outline. The shoes shown above, for example, are neutral-colored heels with rhinestone accents on them to add some extra glam to your feet.
Sequin dresses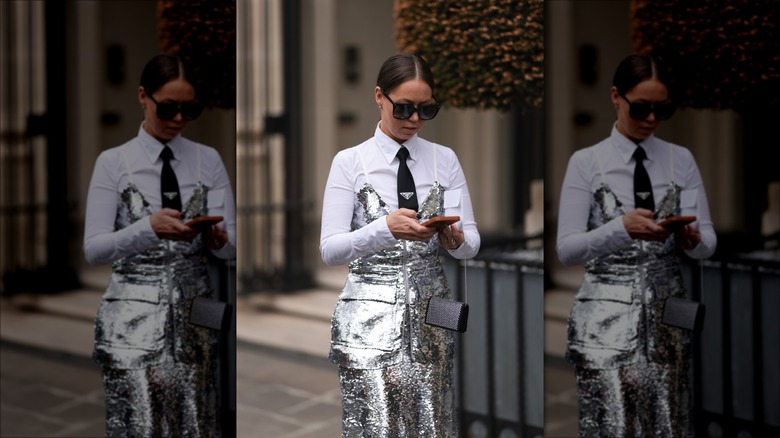 Jeremy Moeller/Getty Images
Although sequined dresses are known for being the go-to party dresses, they can also serve looks during the day. Dressing them down for your day-to-day is simple, just add a top underneath, like shown above, or pair it with an oversized blazer. Either way, sequined dresses are a maximalist's dream since they capture all of the fun, shine, and glam.
Rhinestone tops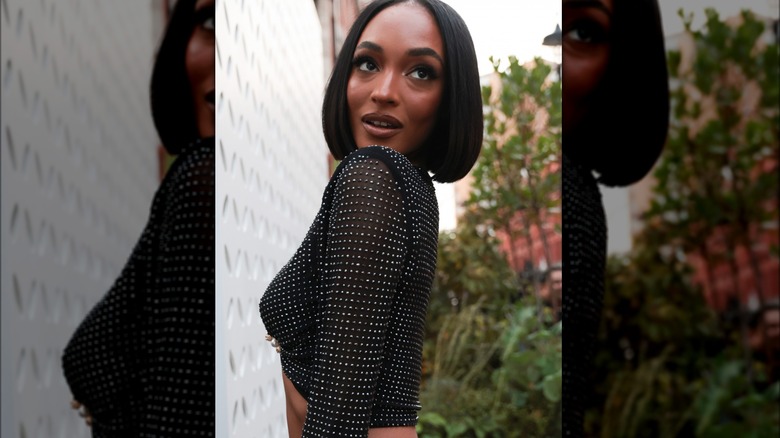 Shane Anthony Sinclair/Getty Images
Rhinestones aren't just fun embellishments you place afterward; they're also a high-fashion way of rocking your tops. If you're starting to incorporate these fun textures and materials into your wardrobe, opting for just one rhinestone piece, like a top, is easy to style with other items. "Keep in mind that a great look is always about balance, and if you are trying this trend, the rhinestones will serve as your statement piece so build the rest of the look around that," stylist Tiffany Briseno told InStyle.
Sequin skirts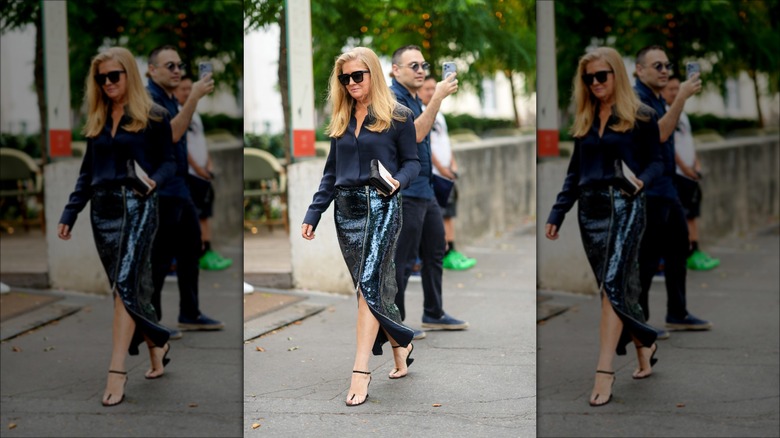 Edward Berthelot/Getty Images
We all know how classic denim skirts are for the summer, but sequined skirts are going to completely change your summer wardrobe. Sequined skirts allow you to bring all the fun nighttime vibes into your day-to-day wardrobe. Whether maxi or mini, a sequined skirt can play up your favorite crochet or button-up tops. Pair it with subtle tops for a balanced and cohesive look.
Rhinestone-accented clothes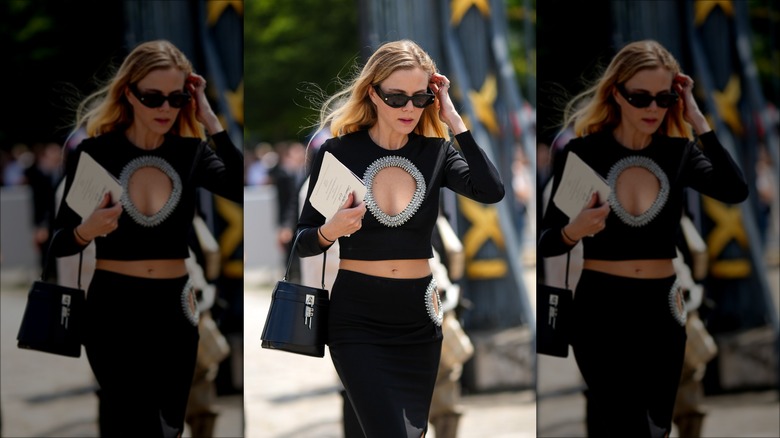 Edward Berthelot/Getty Images
Rhinestone accents are the best place to start if you're looking to just dip your toes into this fun trend. Added rhinestone accents can come in various ways that best suit your style and preferences. In fact, rhinestone trims and appliques are some of the most common ways you'll find rhinestones added subtly.
Sequin sets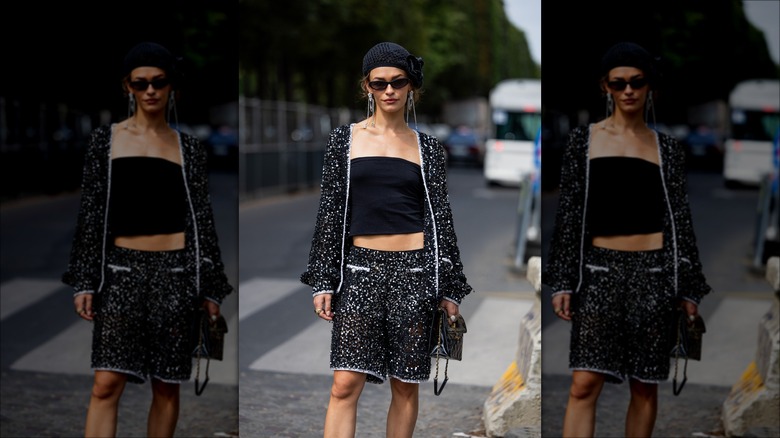 Christian Vierig/Getty Images
What better way of showing off your love for sequins than rocking them from head to toe? A set is the best way to wear these sequins since there's no need to worry about how you'll style them. Plus, a matching sequined clothing set is perfect for taking maximalism to the next level.
Rhinestone accessories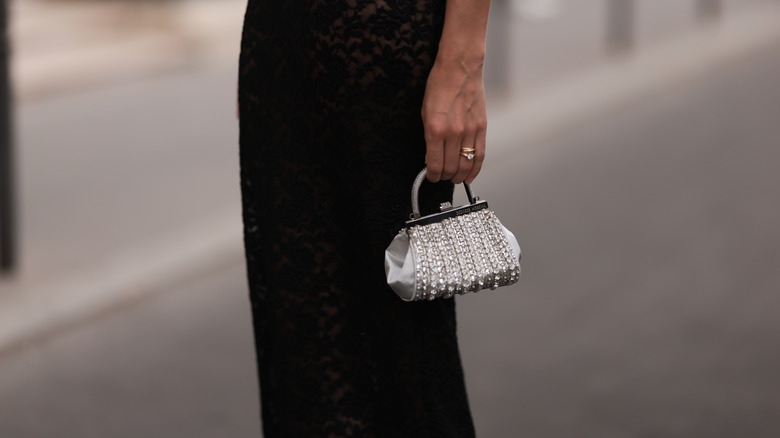 Jeremy Moeller/Getty Images
Even for a maximalist, wearing head-to-toe of a texture and material can be overwhelming. Therefore, some may opt for a rhinestone accessory, seeing as they are the easiest way of incorporating this maximalist trend into your wardrobe without having it take over your closet. For example, a simple pair of glasses or a bag with rhinestones is enough to give your outfit style without having it overpower the rest of your look.