Sheer Blush Nails Are The Trendiest Take On The Minimalist Manicure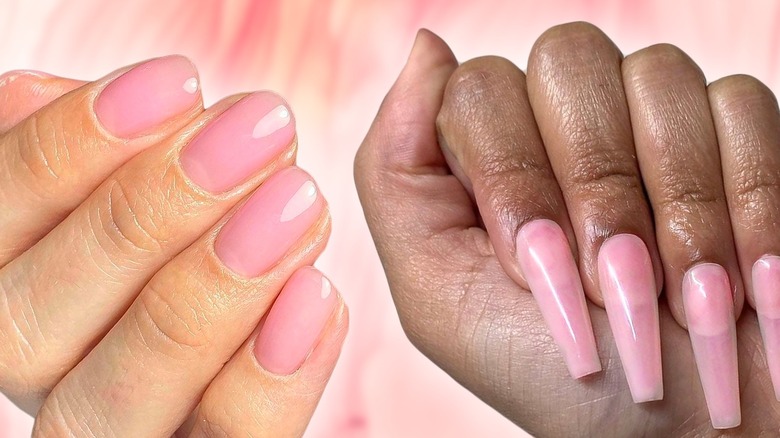 Static Media/Shutterstock
The latest K-Beauty trend to take over the nail world is sheer blush nails, which combine the best of both minimalism and maximalism. The look features a pale pink or blush hue that's subtle with a bit of gloss or a clear coat, making it the perfect manicure for those with minimalist preferences. "Korean blush nails are catching on because there is growing interest in a clean, minimalist aesthetic," Lunula Nail Salon owner Tina Wang told Makeup.com. "It's a way to approach nail art with a feminine and understated appeal."
For the maximalist element of the trend, it's all about caring for your nails and indulging in extra beauty treatments to keep them healthy and glossy even after the polish fades. This includes promoting cuticle care, strengthening your nails on both your hands and feet, and keeping the detailed aspects of your nails and surrounding skin in the best shape possible.
To achieve sheer blush nails, it's important to use a bottom coat of polish before adding substantial pigment. A subtle pink or clear coat provides nutrient-rich elements to keep nails strong, prevents staining from colored polish applied over it, and smooths the nail surface for seamless application of the blush hues on top. Additionally, cuticle oils, nail brighteners, and nail strengtheners are great to have on hand. Sheer blush is all about sheer health and sheer glam!
Apply enough coats to achieve your desired hue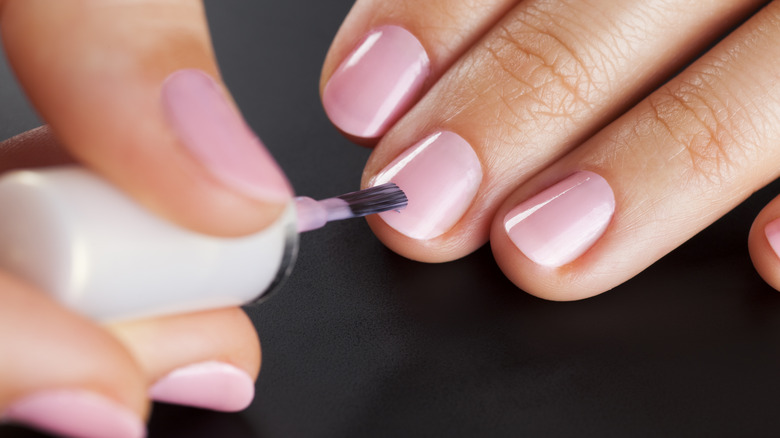 Ekaterina79/Getty Images
The sheer blush mani-pedi trend can be achieved using a variety of techniques. The first step is to prioritize a decent base coat. Then, you can use traditional nail polish for a light pink tint or a nude hue. Apply a single coat for a mild color or double dip for a bolder, minimalist roseate look.
Blush powder can give a blushing effect to nails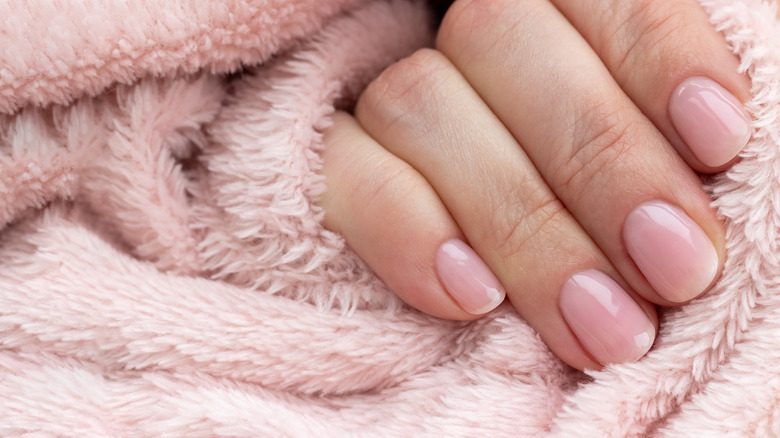 Mariia Demchenko/Getty Images
In addition to polish, Wang suggested using the K-Beauty favorite blush powder as an option to achieve the sheer blush nails look.  Apply the blush powder across your nails or in the center for a mesmerizing shading effect that expands from the middle of each nail outward after adding a clear top coat.
Sparkle with a shimmering overcoat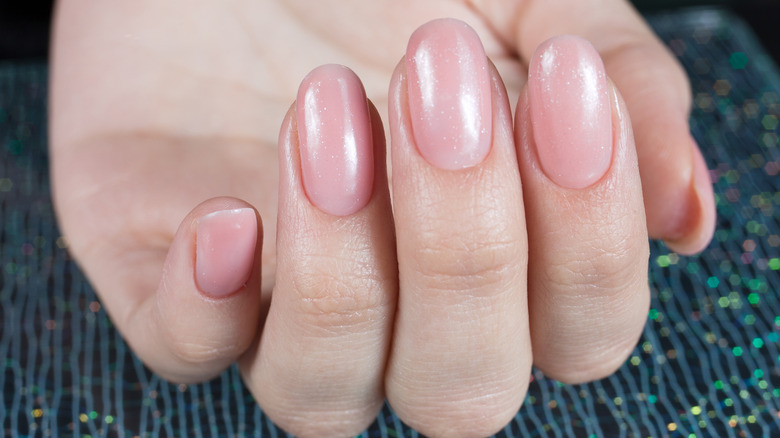 Simonen/Getty Images
Shimmer, glimmer, and lots of sparkles are must-haves for many pinkalicious nail fads, and a little bit of glitz never disappointments! For a minimalist take on bright, neon trends inspired by Barbiecore, turn the sheer blush aesthetic into a barely-there pink or nude palette that's coated with the finest amount of clear glitter. You can even switch things up by applying a traditional top coat to most nails and reserving the glitter coat for one or two fingers to achieve a pop of pink shimmer. 
Sheer blush: the perfect look for any occasion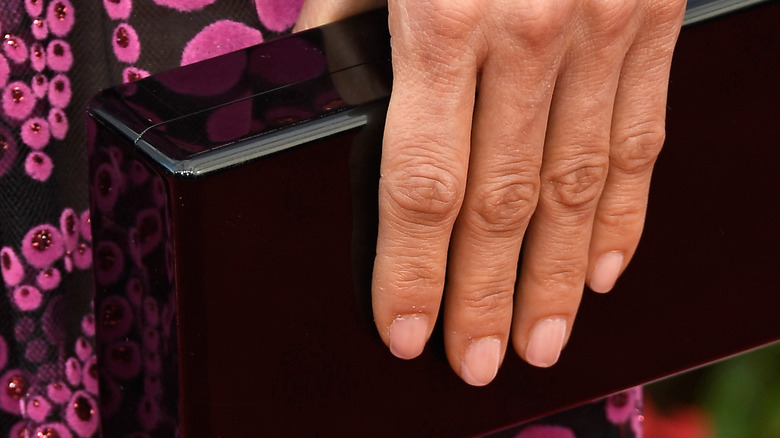 Frazer Harrison/Getty Images
Numerous celebrities have been seen sporting sheer blush nails on recent red carpets. Models have also literally modeled the nail vibe on the runway. The look is perfect for everything from professional events to going on dates or out with friends. Best of all, sheer blush nails promote nail health and skincare maintenance for lounging by the pool or indulging in weekend relaxation. This trend may be the most flexible and versatile nail look to come into vogue!
Add designs on top of the sheer blush gloss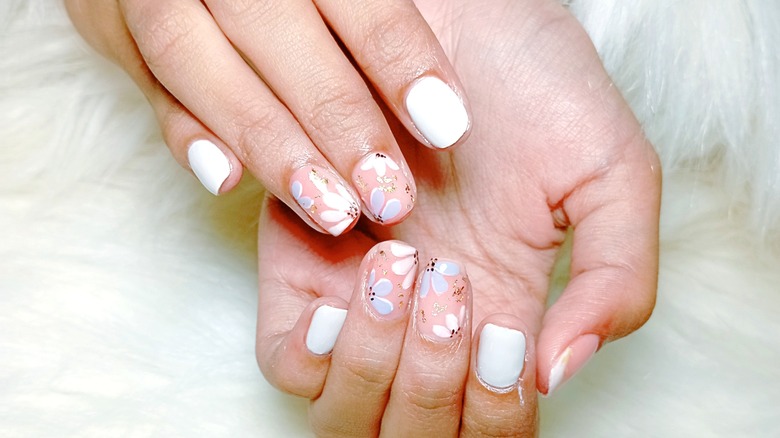 Newvee/Shutterstock
To go beyond just the sheer blush tones and a glossy finish, take your manicure to the next level by adding designs on top of the layers of base coat, blush-hued pigment, and a glossy, matte, or glimmering top coat. K-Beauty emphasizes a fusion of fashion, beauty, and nail artistry, so take the time to care for your cuticles, strengthen your nails, and experiment with different designs to adorn your sheer blush polish.