Slim-Fit Capris Are Here Again - How To Rock The Divisive Style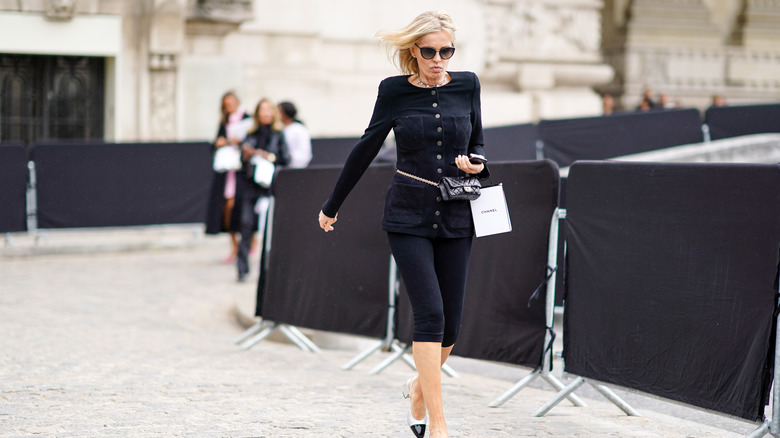 Edward Berthelot/Getty Images
There's no doubt that fashion from the '90s and Y2K have brought us many divisive trends in recent seasons. From low-rise jeans to dad shoes, there are plenty of trends that have gotten a strong response from those who love and those who hate the style. Another item that seems to garner the same attention is starting to gain momentum once more, bringing out a flurry of opinions. Slim-fit capris were once a staple for moms and dads alike since they didn't give you the same seat burn as shorts, but offered a shorter hem than jeans. Although they weren't always seen as a chic bottom, they're currently making headlines for the way many are choosing them to build high-fashion looks.
Although slim-fit capris are currently taking advantage of the nostalgic trend in fashion, they weren't always a go-to piece to complete a closet. Even though they seemed to be everywhere a few years back, many are still against this trend, with one Twitter user writing, "I can't believe we used to wear capris." Although many share this opinion, there are plenty of capri-owners who are finding new ways of styling the look. As we've seen with other fashion fads, the nostalgic trend isn't going anywhere anytime soon, so it's best to find ways to incorporate the not-too-long and not-too-short look into our closets now.
Denim capris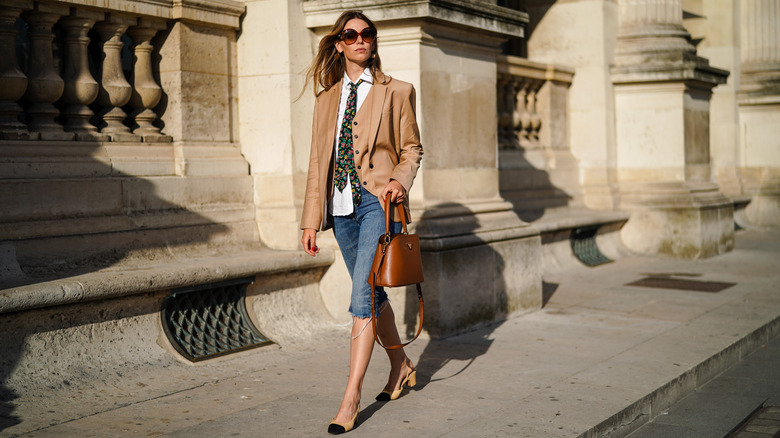 Edward Berthelot/Getty Images
As capris of the early aughts are making the rounds once more, it's only fitting to pair them with an equally iconic material. Denim capris are the staples of this trend and are a must-have if you're looking to jump on board. Not only are denim capris easy to find, but they also match practically any style and any top you want to wear them with. Denim capris come in various washes, giving you more options for picking one that suits your wardrobe. Although longer than regular shorts, wear them as you would any pair of shorts for a seamless transition.
Sophisticated shorts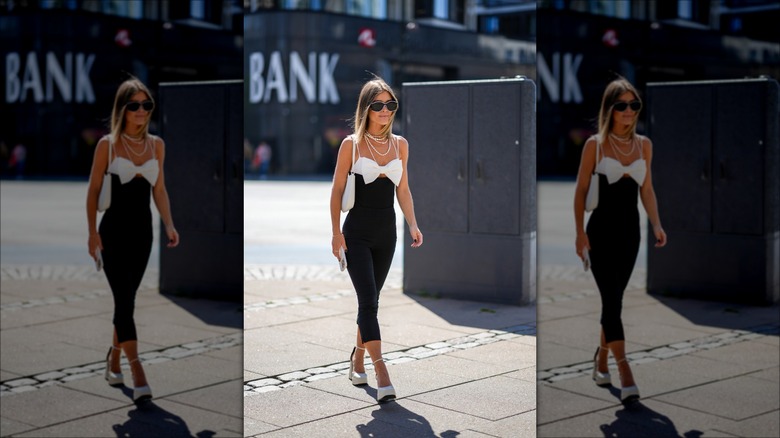 Edward Berthelot/Getty Images
When you think of capris, the last thing you probably relate them to is sophistication and elegance. Thankfully, there is a way of making this controversial piece into a high-end outfit staple. Opt for minimalist and neutral capris that appear like leggings for an easy piece that can be styled with an elegant top. Pair your capris with a top in a matching color for a monochrome outfit that looks more like Audrey Hepburn than your dad's favorite pair of shorts.
Workwear crop pants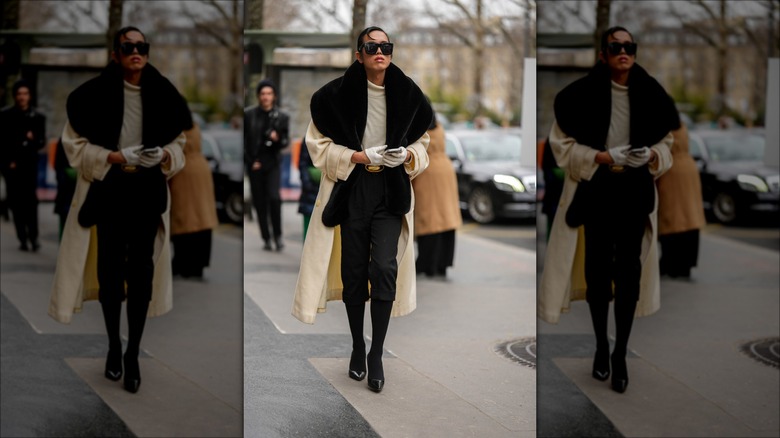 Edward Berthelot/Getty Images
We already know that trousers have made the jump from officewear to chic street-style bottoms. Bring this same vibe to your slim-fit capris with a pair of office-ready capri shorts. These shorts mimic the same look as trousers but with the twist of their mid-length crop. Pair them with other chic and polished pieces like blazers, loafers, and coats for a put-together style. Although they might have the same vibe as your work wardrobe, styled with modern pieces, these capri shorts are chic enough to pull off an effortless out-on-the-town look.
Slim-fit fun bottoms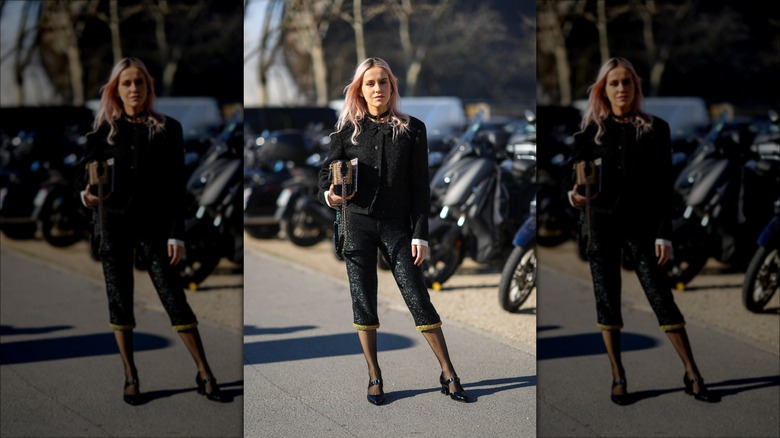 Edward Berthelot/Getty Images
Just because these pieces have a retro flair to them, it doesn't mean that you can't add some modern fun. Opt for capris in sequins or fun prints for a piece that's both funky and stylish. These bold statement bottoms are the perfect way of making your capris stand out in the right way. Pair them with a matching blazer or top for the full effect. You can also pair them with a neutral top for a contrasting yet balanced look.
Chic floodwaters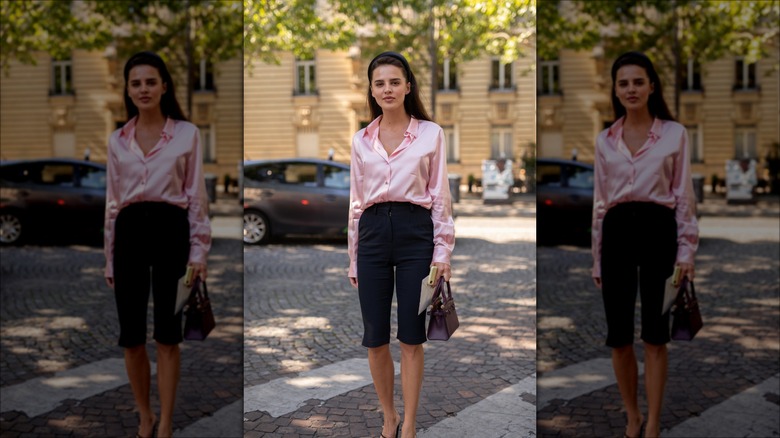 Matthew Sperzel/Getty Images
Styling these capris in a way that's high-fashion isn't complicated. Simply opt for capris in a neutral or solid-colored shade to have more options to work with. If you opt for a neutral hue of capris, pair them with an elegant top in satin, silk, or cotton in a bolder shade for a pop of color. You can also pair them with another contrasting neutral shade for a minimalist approach. The key to dressing these bottoms up is to style them with sophisticated materials, textures, or colors that blend into one polished look.