Bridal Leg Slits Are The Tantalizing Wedding Dress Trend We Can't Unsee This Year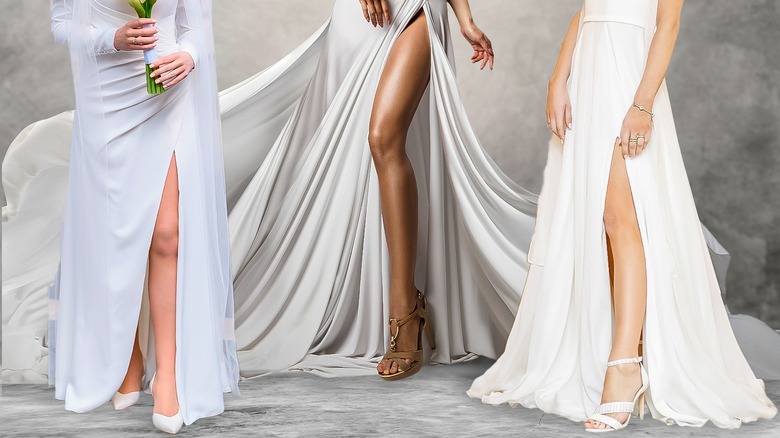 Static Media / Shutterstock
Everyone wants to have a beautiful wedding dress. To find the best wedding dress for you, it's important to look for something that captures the mood you want for your big day. This can be done by considering your taste in décor, your personal style, and what type of clothing flatters your figure. For those who are looking for a risque touch, more people are finding that dresses with slits work the best. "I think this is due to the 'photo moment' it creates," Amasale chief creative officer Sarah Swann told Brides. "You can show the slit and a shoe or keep the slit more closed. It gives multiple looks throughout the day depending on what you're doing, how you're standing, and so on." What makes slits amazing is that they can work for any bride, regardless of their personal style. Whether you want your look to be more theatrical or ethereal, a slit in your dress can bring additional interest to any gown.
Achieve perfection with a flowing dress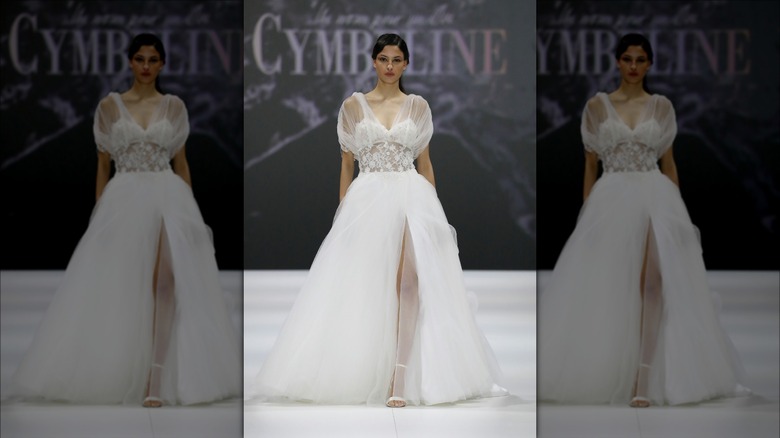 Estrop/Getty Images
If you want to create a princess moment for your wedding, a slit is a perfect addition to a dress. Ballgowns are great on their own, but a slit in the dress helps create a more mature look without taking away from the beauty of the gown. For dresses like these, go for a higher slit so it helps you stand out when you walk.
Add a slit to a modest dress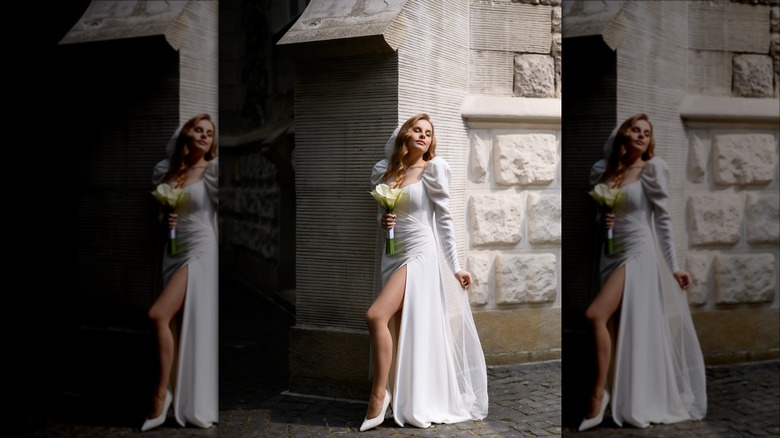 Myron Muza/Shutterstock
Believe it or not, even a more modest bride can incorporate a slit into a look for a wedding day. To do so, look for a dress where your legs are the main feature. This means the rest of your dress should also include sleeves and a higher neckline so the slit in the dress really stands out.
Incorporate a front slit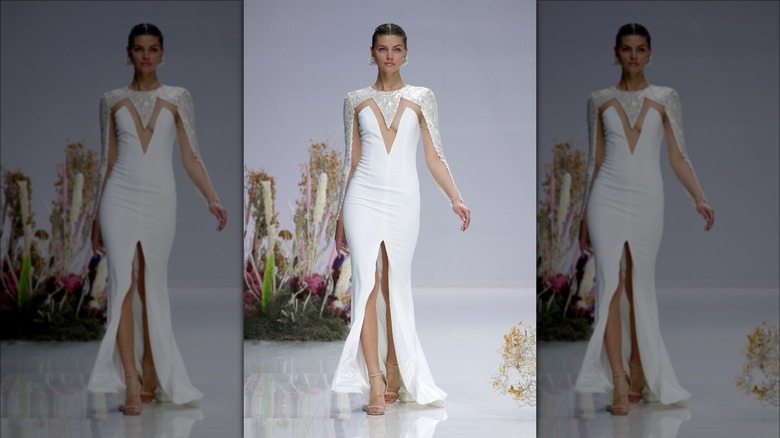 Estrop/Getty Images
Front slits are a great addition to a modern wedding dress. The V-shaped opening allows you to show off both legs without sacrificing the length of your dress. These look best when incorporated into fitted gowns, which usually do not have the highest slits, so it's easier to move around.
Consider a sheer slit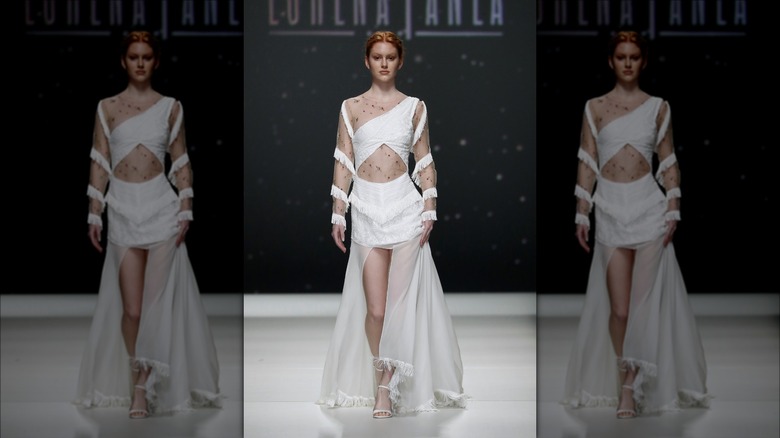 Estrop/Getty Images
Are you looking to be more daring on your wedding day? If so, a sheer wedding slit might be the perfect addition for you. While dresses with this accent are harder to find, they can serve as an unconventional wedding dress that makes a memorable impression on your guests.
Pair it with a ruffle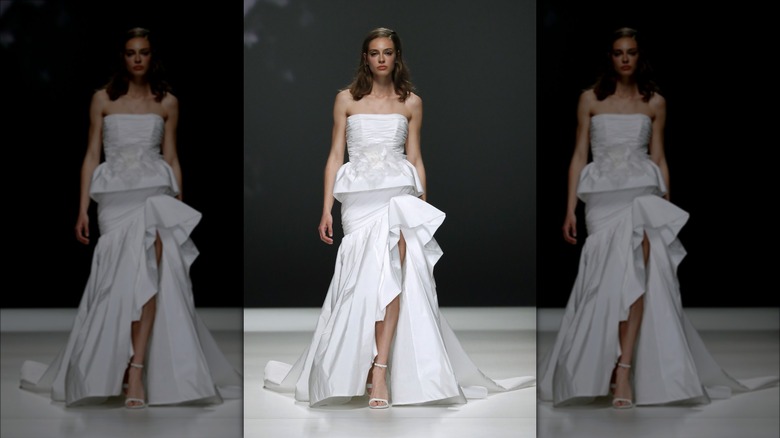 Estrop/Getty Images
Ruffles are truly a girl's best friend. They add a feminine touch to anything and a wedding dress is no different. While ruffles are nothing new for wedding dresses, they can create romantic appeal when paired with the slit on your dress. This is a unique way to wear a high slit with a dramatic touch.