Red Clay Is The Earthy Hair Color Trend That Will Be Everywhere Fall 2023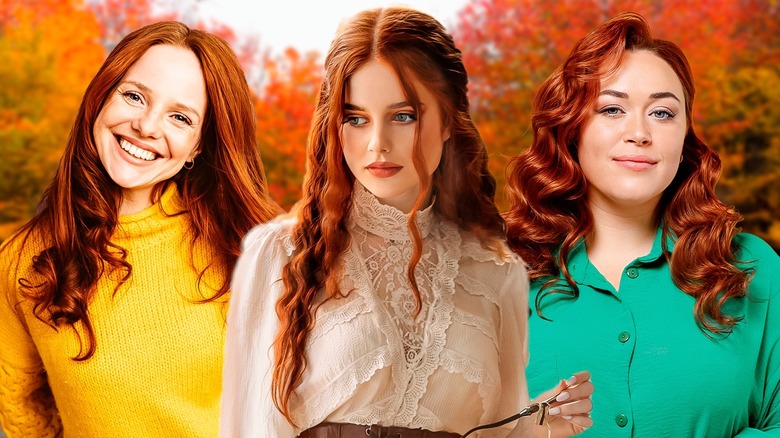 Static Media / Shutterstock
While hair colors tend to gravitate toward darker, more muted hues in the fall season, there's a new trend ready to take charge. Red clay is a rich, deep hair color that's reminiscent of the earthy tones you can find in the changing leaves of autumn. A red clay hair color is deeper and more dimensional than your regular shade of red hair, giving your hair more life in the process. Not only is red clay a color-rich hue, but it's an easier transition tone for those who are starting with darker hair colors. If you have black or brown hair, adding a red clay tone to your hair is easier to achieve than a bright red color.
Red clay hair color is more than just a passing trend that you'll ditch come winter. This hue is flexible and versatile enough to be remixed no matter the season. While it's set to make an impact in the fall, it can be darkened or lightened for the following seasons. You can't go wrong with a red clay color to match all of your seasonal fall vibes.
Earthy hues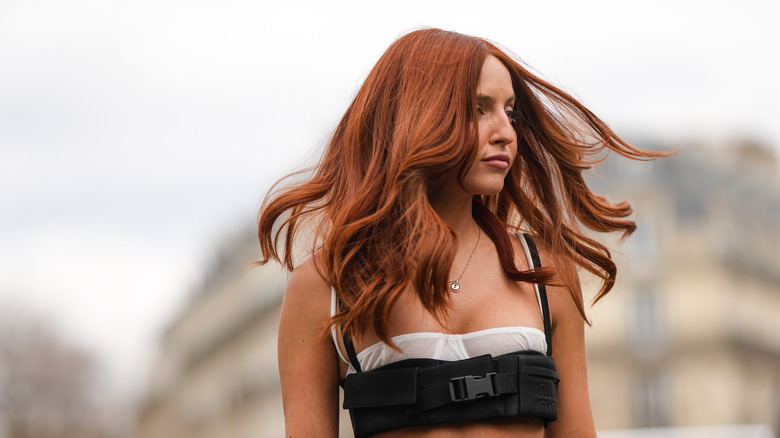 Edward Berthelot/Getty Images
Depending on your skin tone and overall hair goals, this earthy tone is perfect for warming up or cooling down your hair. Since red clay hair color is rich and flexible, it can be mixed with a warmer tone like brown to give your hair more of a warm-toned look. On the other hand, if you're looking to take a walk on the cooler side, it can be mixed with blue hues for a winter-inspired hair color. Either way, the earth tone characteristic of this color is perfect for those looking to achieve a more adventurous hairstyle this season.
Red clay mix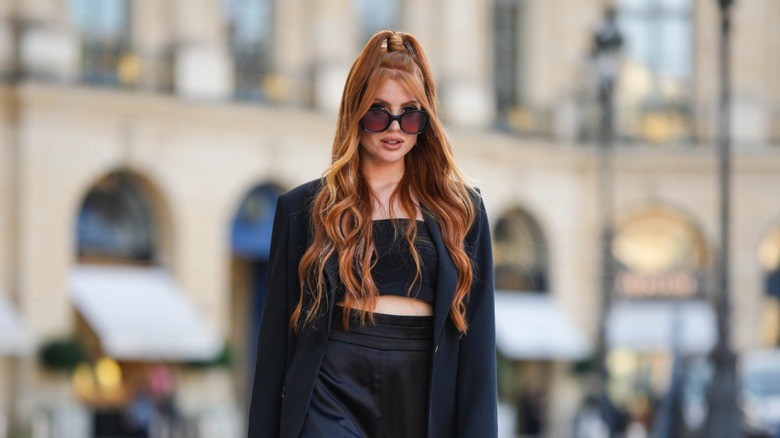 Edward Berthelot/Getty Images
Just like fall's changing leaves, the red clay hair color makes way for a beautiful mixture of hues. The red clay color can be as saturated, deep, or light as you want it to be. However, you can also opt for all of the above. A mixture of red clay hues in one hair color design gives your hair more dimension and depth. With partial or full highlights and lowlights in various red clay tones, you can sport all ranges of this color at once. Don't pick just one — rock them all.
A moody red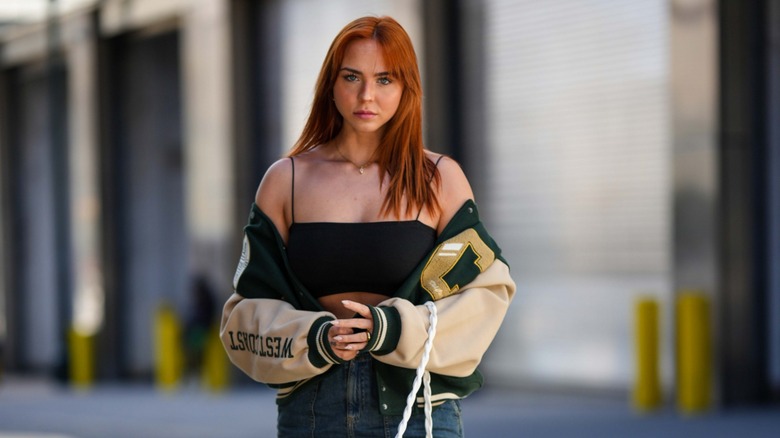 Edward Berthelot/Getty Images
Red is a luscious option that can instantly add dimension to your hair. While it's a deep tone, it's also flexible enough to work with in any way you want. By adding darker tones as lowlights, you can get an even moodier hair color that's perfect for the fall season. If you're looking to embrace your inner Halloween-chic style, a red tone that has an almost brown-orange vibe is the best hair color to rock during those fall months.
Deep color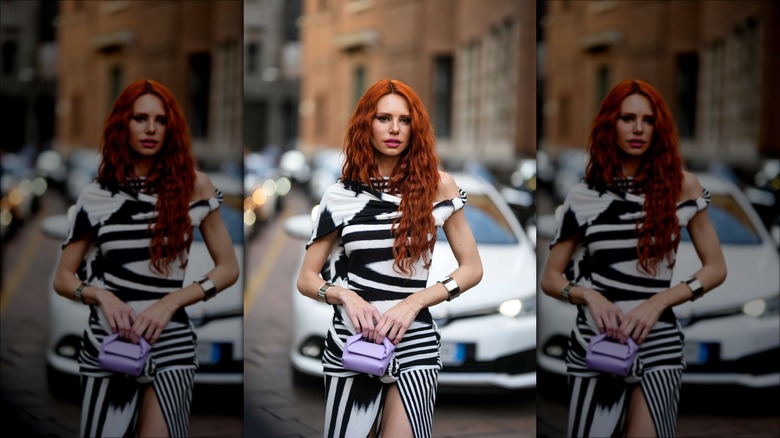 Edward Berthelot/Getty Images
While not necessarily moody, a deep red clay color is more saturated and filled with vibrancy. On the borderline of being a bold red hue, a deep red clay color enlists more of the red tint than other earthy tones that can be included. This deep red clay hue is bold but still subtle enough to seem natural. Simply incorporating more of the red tint can give you a beautiful, rich red clay color. Almost as red as the falling leaves, this hue is a gorgeous tint to give you something edgy and sleek.
Light clay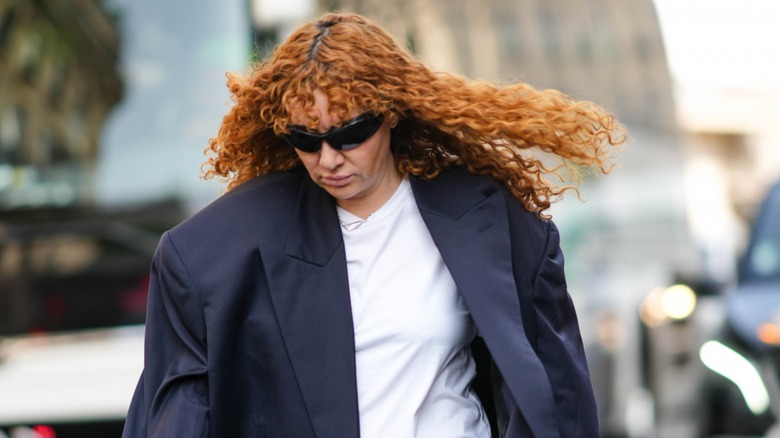 Edward Berthelot/Getty Images
While we've examined all the deep and rich shades of red clay hair, there's also a lighter hue you can choose from. Light red clay hair has the vibrancy of red but the earthiness of a brown tint. For those looking for an easier transition to red hair, the lighter hue offers a subtler option. If you're looking for a color to easily translate from fall to winter and beyond, a lighter red clay could be your new year-round color.