Your Guide To August 2023's Sturgeon Moon & What It Means For You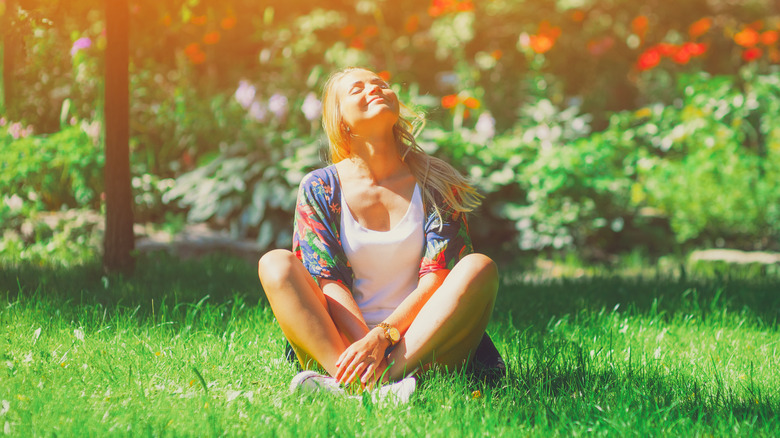 sun ok/Shutterstock
Summer 2023 has had a lot of big astrological moments, and we're experiencing one of the biggest ones right now. According to the Farmers' Almanac, between July 3 and September 29, there are four full moon supermoons occurring. 
That's right: We are in the midst of a sequence of supermoons, which is when the moon is closest to Earth in its orbit, creating a larger full moon than usual. We already had our first full moon supermoon on July 3, with the refreshing energy of the Buck Moon, and now it's time to get ready for an extra-special supermoon: August's Sturgeon Moon.
Astrologically speaking, the Sturgeon Moon is the perfect chance for a late summer reset before we head into autumn. Located in Aquarius, the Sturgeon Moon encapsulates the powers of independence and self-realization. This full moon is also taking place during the late summer harvest, making it a wonderful opportunity to think about what you're spiritually reaping from life.
The 2023 Sturgeon Moon is unique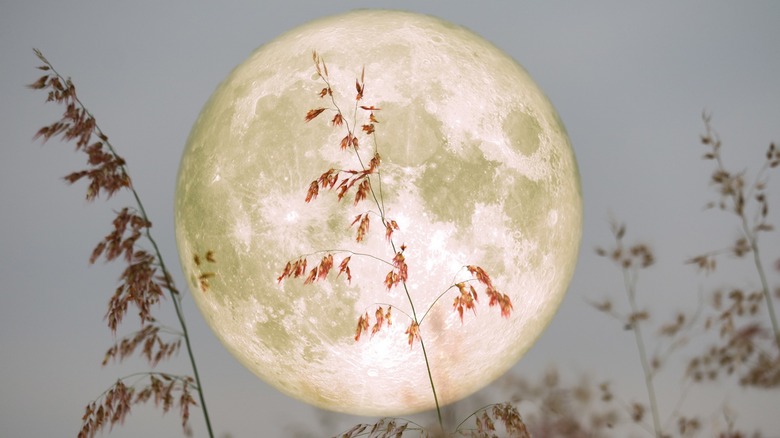 Rob Atherton/Shutterstock
The Sturgeon Moon is the August full moon, sitting in Aquarius, and this moon has classic air sign vibes: It encourages you to follow your own path and let your individuality shine bright and free. Spirituality+Health explains that the Sturgeon Moon refers to the sturgeon fish in the Great Lakes, which used to be available in high volume during the late summer. The Sturgeon Moon is always a meaningful time on the astrological calendar for self-validation and bold new moves, but the 2023 Sturgeon Moon has a few extra special qualities.
This year, the Sturgeon Moon will be a supermoon, and it will take place on August 1. As a supermoon that's bigger and brighter than a typical full moon, you can expect the energy of this Sturgeon Moon to be all the more powerful. The August 1 date also adds an interesting twist of spiritual significance, serving in some pagan traditions as the autumn cross-quarter day that marks the early harvest and transition into autumn (via Naturalistic Paganism). Therefore, this is a great time to explore your interiority and prepare for seasonal change.
The coincidence of the autumnal cross-quarter day with the Sturgeon Moon, as well as it being a supermoon, suggests that not only will this full moon invite you to have an independent nature and free spirit, but it will also be a time for you to discover and express a deeper level of authenticity.
Embracing the Sturgeon Moon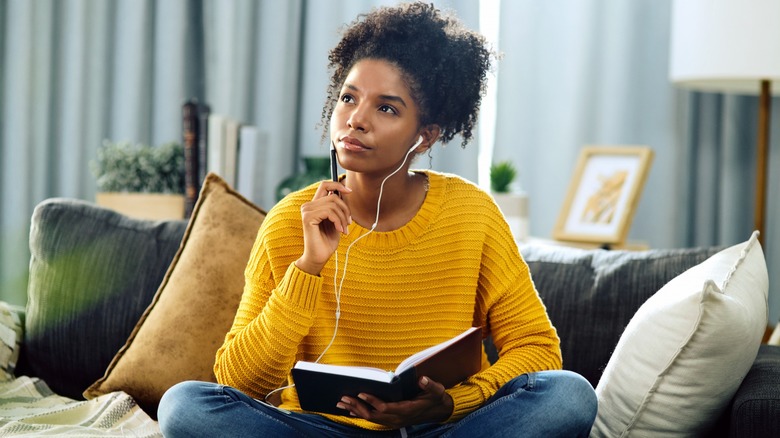 Katleho Seisa/Getty
The Sturgeon Moon is a great time for you to break free from the forces that hold you back from being your truest self. Harness the energy of the Sturgeon Moon by trusting your instincts and rejecting the external (or internal) beliefs that stop you from living the life you want. This could mean reevaluating your work-life balance, investing more energy into meaningful relationships, or pursuing a new creative project.
Under the liberatory power of Aquarius, resist the temptation to disrupt the status quo through conflict with others and focus instead on making personal changes that promote self-affirmation. If you want to be organized about it, try making a list of the things you wish you could do, but feel like you can't. Then, challenge yourself to make a plan to bring those desires into reality. Alternatively, if you don't have any goals in mind, practice staying mindful and open to new social and intellectual experiences that might come your way.
The Sturgeon Moon means that autumn is just around the corner, so use these final weeks of summer to enrich your spirit, harvest the gifts of your inner self, and prepare for the coming season.