'Winterizing' Your Hair Color Is All About Making It Deeper And More Dynamic - Here's How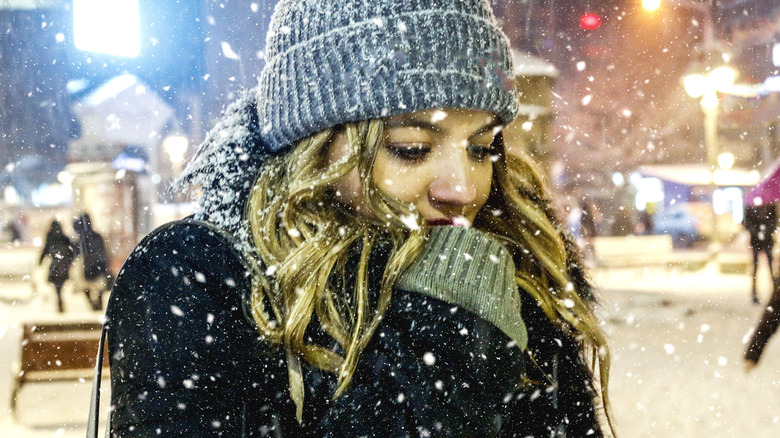 Marijaradovic/Getty Images
We used to feel obligated to ditch our highlights, chop off the lightest parts of our balayage, or dye our bright blond hair back to brown or black for the winter. There was always that rule among beauty enthusiasts that light hair is fun for summer, but dark hair is more sophisticated and appropriate for the colder months. But in 2023, society is finally starting to get over letting the weather control entirely what they do with their hair colors, as people are learning to favor lower maintenance and less drastic transformations.
"Clients are opting for richer, more dimensional versions of their spring and summer looks ... that may mean adding ribbons of deeper shades of blond ... This may also include glossing their hair to a deeper, buttery tone or playing with a fashion accent like marigold, peach, or apricot ... Overall the feeling is warmer, richer, and a more lived-in-looking hair color," Mark DeBolt, colorist and co-owner of the Mark Ryan Salon told Glamour. With these style revelations, you no longer have to dye your hair dark brown for the winter anymore — and we believe that should've never been a beauty rule in the first place. Instead, consider experimenting with depth, warmth, and more dimension.
Add some lowlights
Anyone who wants to add low-key dark touches to their locks without committing to a drastic new hair color should consider lowlights. "Lowlights are dark pieces that are woven into the hair that introduce more contrast," celebrity hairstylist and colorist Loretta Wollner told Byrdie. Therefore, if you want a darker spin on highlights for the winter, lowlights are your best bet. Not only will the lowlights appear as subtle or as contrasting as you want, but they'll add some alluring mystery to your winter ensembles.
Explore peach tones
As previously mentioned, peach accents are excellent for making light hair appear more dynamic in the winter. Peach tones are typically warmer than bright, soft, and icy blond shades, so this hue is a perfect alternative to blond and light brown tresses. Whether you opt for peach highlights or dye all your light locks peach, you'll make a super stylish statement while looking appropriate for winter.
Go for caramel highlights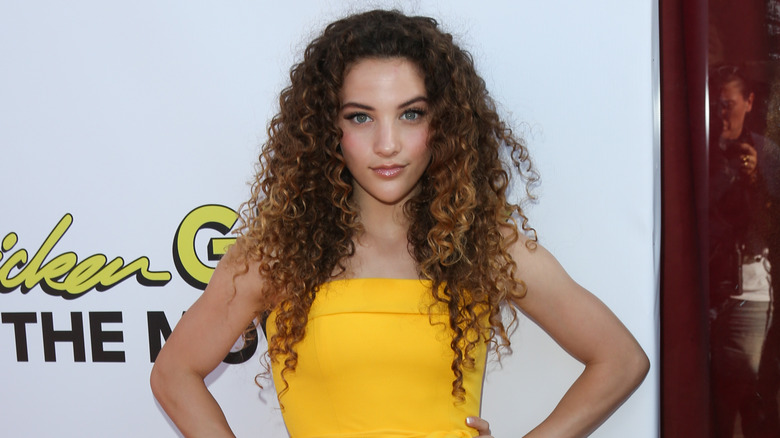 Paul Archuleta/Getty Images
Instead of getting rid of your highlights altogether when winter comes around, consider altering your go-to highlights to more appropriately fit the seasonal weather. For instance, warm, luxurious-looking caramel highlights are slightly darker and more expensive-looking than the classic bright blond highlights we love getting in the summer. So, consider swapping out your beachy blond highlights for darker and more dynamic soft caramel.
Warm up your balayage or ombré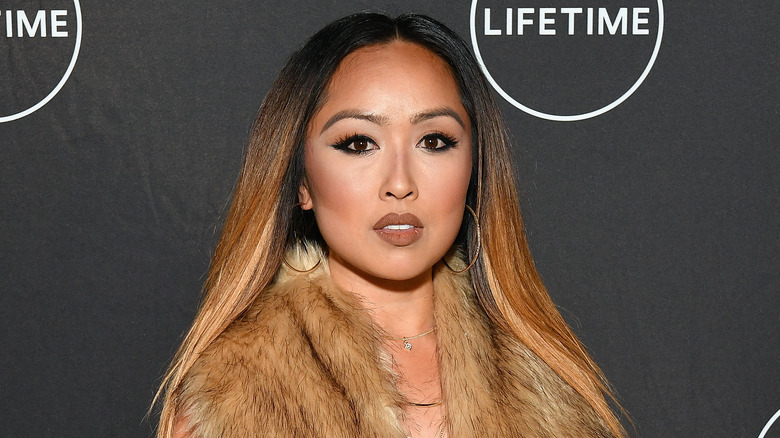 Dia Dipasupil/Getty Images
Don't feel pressure to chop off your balayage or dye it back to monochromic brown for the winter anymore! Instead of saying goodbye to your blond balayage, ask your hairstylist to warm it to a softer shade of brown. The brown balayage trend brings a brilliant glow to brunette hair, making it a perfect in-between for dark hair and more traditional blond balayage styles.
Warm up your red hair
Red hair is beautiful all year! While it might be tempting to dye your light orange-ish red or strawberry blond locks brown or black to look more wintery during the chillier season, there's no need to change hair colors if you don't genuinely want such an intense change. Instead, consider asking your hairstylist for a slightly darker or warmer shade of red. For example, red clay is an earthy 2023 hair color trend, and its dynamic warmth is perfect for winter.