'Big Barbie Energy': BBE Is The New BDE - Here's What It Means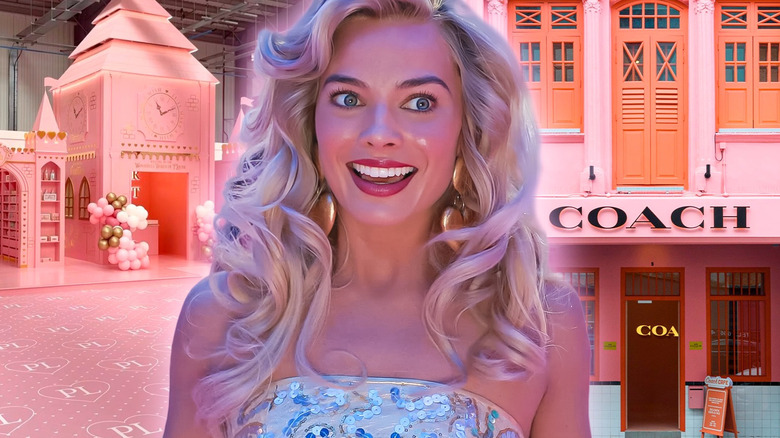 Static Media
Greta Gerwig's "Barbie" movie has sparked endless conversation, providing a resurrection of childhood memories and an excuse to lean into an unapologetic, '80s summer style. With Ryan Gosling and Margot Robbie at its helm, the film places the dolls far beyond the dream house and into the public consciousness. 
Gosling's all-in embodiment of Barbie's love interest has led to lots of discourse around Ken-ergy, a wholesome embrace of non-toxic masculinity and a pastel wardrobe. In one promotional conversation for the movie, Gosling quickly dubbed his interviewer a "bro homie" after clocking his monochromatic, pink suit. While we're all for dismantling the oppressive gender norms that have previously been enforced through hyper-muscular Ken dolls, we're also grateful that Barbie's aura hasn't lost the spotlight. 
That's right — Gosling can keep his Ken-ergy. We're rocking Big Barbie Energy, the long-overdue response to BDE that's embracing all things pretty, pink, and powerful. "Barbie" reminded us all that we can take over the world ... and do it in Barbie-foot heels. 
What is Big Barbie Energy?
You usually know "Barbie energy" when you see it ... and if you've been on the internet at all in the past few months, you've seen it everywhere. From brands introducing hot pink clothing items to Candy Crush turning their purple treats into Bs, it seems as though no corner of pop culture is safe from the doll's signature pop of color. 
True Barbie fans, however, can recognize the aura of the icon in more subtle places. As Impala expanded its skating line to include literal replicas of Barbie skates, one TikTok user pointed to brands that give casual #BBE through their everyday work. Katarina, a creative director who shares her marketing insight on the platform, shouted out pink-tinted Instagram feeds and glamorous products that reminded her of everyone's favorite plastic princess. "Idek how to explain it," she noted in the comment section, after highlighting names like Poppi, Coach, and Kim Kardashian's Lemme. 
Despite her confusion, her gut seemed correct. Fans chimed in with their own takes, leaning toward brands like ColourPop and Kiramoon — beauty brands that aren't afraid of vibrant hues. Of course, Barbie energy isn't just about color. Part of Barbie's famous appeal is her history of taking on many different roles and her unapologetic femininity. In this new era of a more inclusive line of dolls and franchise, everyone can see themselves in Barbie, meaning we can bring Big Barbie Energy into our day-to-day lives. 
Channeling Big Barbie Energy in your life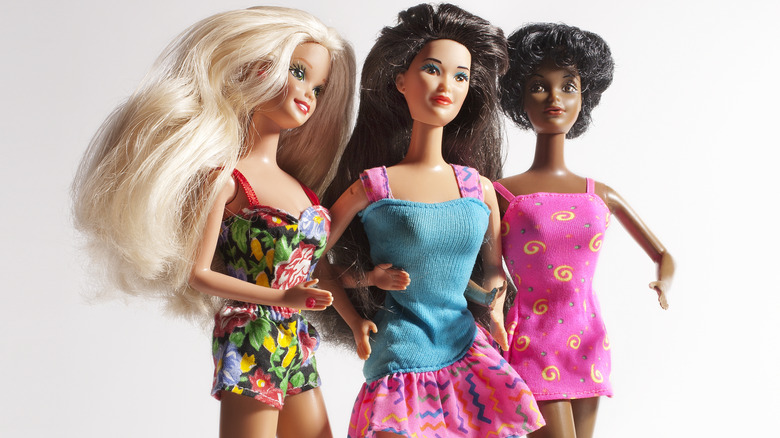 Studio22comua/Getty Images
Barbie Energy may come easier to some than others. After all, who care deny that Barbiecore is the perfect summer trend for bold, fashion-loving Leos? If the "Barbie" movie taught us anything, it's that everyone has a role to play in Barbie World. Whether you embrace the doll through your fashion or your attitude, you're sure to get a confidence boost by thinking pink. 
America Ferrera, who portrayed Gloria in the film, perhaps put it best. After confessing to the Los Angeles Times that she never felt represented by Barbies as a kid, she shared that the movie gives viewers "permission to be unapologetically all of the things that we are." Just like Barbie, we all wake up with decisions to make on what to wear, who to be, and how to spend our time. The best way to embrace Big Barbie Energy is to give yourself the freedom to feel and choose. 
TikTokers have been especially leaning into this trend (and some Big Barbie Emotionals) by setting videos to Billie Eilish's song for the film, "Home." Featuring throwback videos and an appreciation for the simplicity of childhood, perhaps Big Barbie Energy is just allowing yourself to love who you were and who you may become.