Pretty Pleats Are The Trend To Watch For Fall 2023 Fashion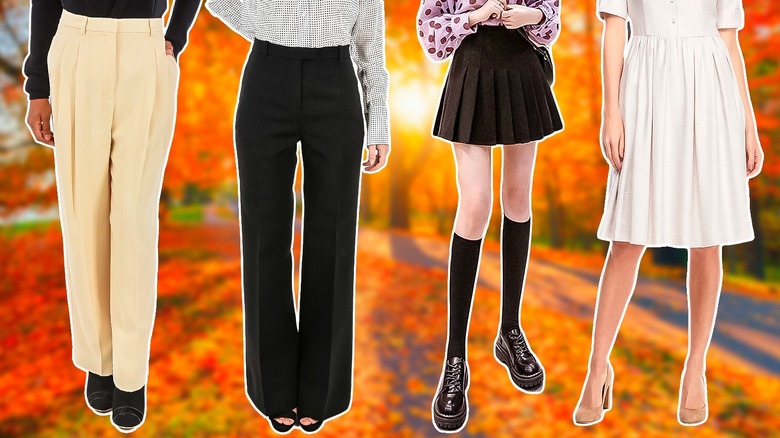 Static Media/Shutterstock
We've seen how sequins and feathers are all over the place, having become the go-to accents for a maximalist fall season. For minimalist fans, there's another accent that will help to create a much sleeker look. Pleats are more than just a staple in officewear; they're the newest trend taking over your fall wardrobe. The must-have pleats for the season are all about these creases and folds you can find anywhere, from your top to your bottoms. Far from being an insignificant detail, pleats add sophistication and luxury to items.
Unlike other seasons, fall fashion has plenty of pieces where you can incorporate pleats and create a more structured piece. No matter your budget, pleats are a key way of making your pieces seem more expensive than they might be. This is because pleats automatically give the notion of a tailored piece — something you'll rarely find in an inexpensive item. Thankfully, pleats come at all prices and are the best way to elevate your fall wardrobe.
Pleated tops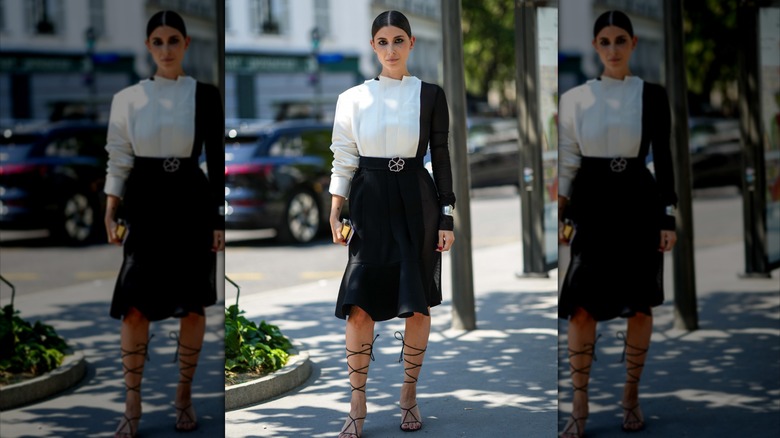 Edward Berthelot/Getty Images
Pleats come in all forms, including your new favorite blouse. Pleated blouses are the epitome of the quiet luxury trend, as they add style without making too much noise. Pleats are perfect for your sleek, elegant look as they add a fun accent but never distract from the outfit. Blouses with pleats will create movement in your outfit while helping you to stay sophisticated.
Trousers with pleats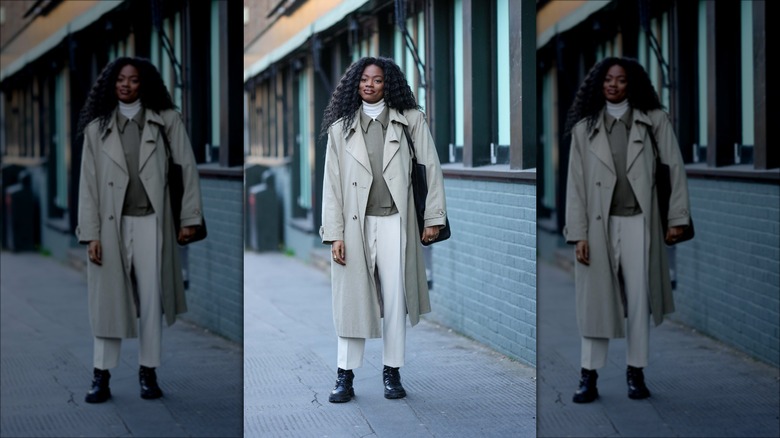 Edward Berthelot/Getty Images
If you've ever worked in an office, you know pleated trousers are a must-have. These trousers elevate your looks instantly by helping to elongate your legs, as the pleats run vertically. For anyone looking to get the feel of a power outfit, pleated trousers are vital for creating boss girl energy.
Pleated denim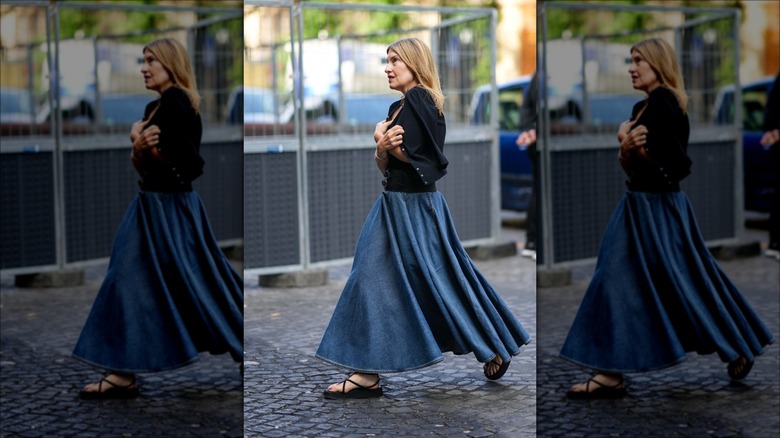 Edward Berthelot/Getty Images
Not all folds have to come in cotton or poplin. Whether a pair of jeans or a denim midi skirt, pleated denim takes your casual piece to the next level. Pleated denim gives you much more sway and texture than regular flat denim. With this small detail, you can turn your stiff denim into another fluid piece of fabric.
Subtle pleats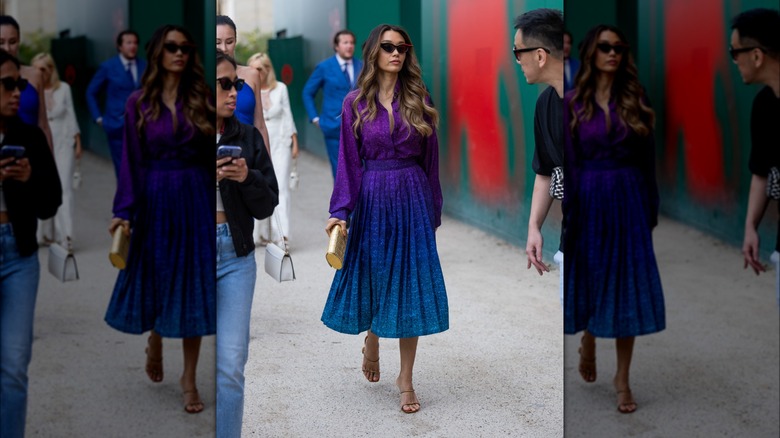 Christian Vierig/Getty Images
Adding a pleated piece doesn't mean overwhelming your outfit with these creases. A subtle pleated detail on your garment is enough to add some interest to your look without stealing the limelight from other features of your 'fit. If you're wearing a dress, small pleats along the waist will help cinch in your middle and give you a sophisticated look. Meanwhile, subtly pleated skirts are preppy but chic, making them perfect for fall.
Duotone folds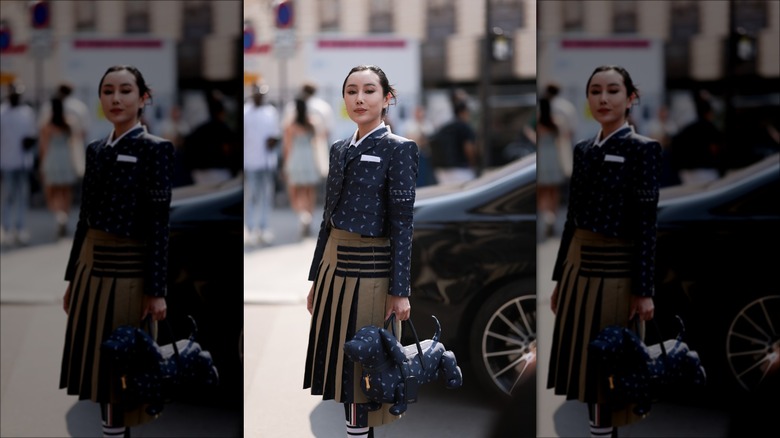 Jeremy Moeller/Getty Images
One of the perks of pleats is having the opportunity to play with the folds. On the inside of the folds, you can incorporate a different color or print from the base of the bottom. This peek-a-boo detail is perfect for maximalist fashion lovers looking to incorporate even more color and pattern. Pleats give you an extra space to showcase your creativity and are the perfect way to incorporate all fall fashion trends in one look.