Metallic Ballet Flats Are The Best Way To Combine Both Trends For Fall 2023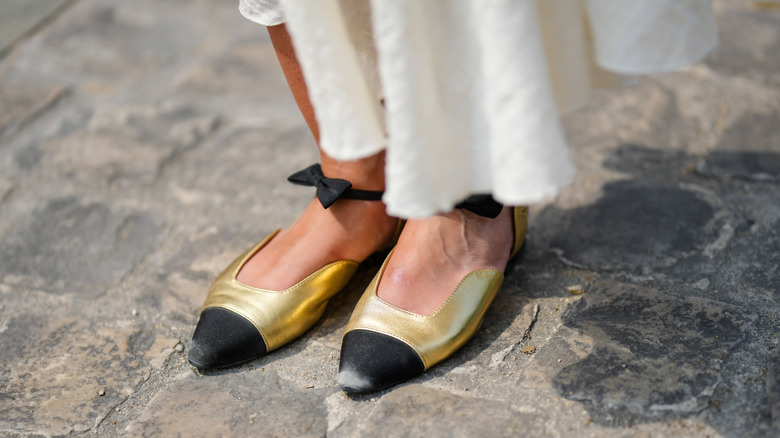 Edward Berthelot/Getty Images
The metallic trend has been gaining popularity for some time now and shows no signs of slowing down in 2023. It has taken the fashion world by storm, appearing not only in clothing but also in beauty products, providing even more ways to incorporate this shiny material into our daily lives. Similarly, ballet flats have surged in popularity since their peak in the 2000s, with variations like mesh ballet flats reappearing. It was only natural that we found more ways to wear this versatile shoe. By merging these two hot trends, metallic ballet flats are poised to make a big statement in our fall wardrobes.
Metallic ballet flats are more than just a passing trend because they combine two beloved characteristics. These shoes add a subtle shine to any outfit without even trying, making them ultra-chic for both casual and formal occasions. While boots may be the go-to footwear in autumn, metallic ballet flats provide a comfortable and stylish alternative.
Silver ballet flats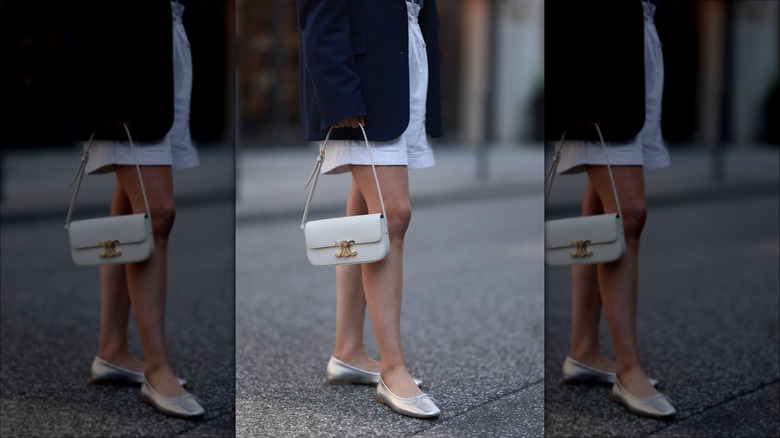 Jeremy Moeller/Getty Images
There's nothing more iconic and timeless than a silver ballet flat. This shoe evokes memories of childhood and the fun dresses that accompanied similar styles. Silver ballet flats are casual, yet still modern. Their cool-toned shade is perfect for balancing out other cool-toned aspects of an outfit, such as silver jewelry or accessories. Silver ballet flats will remain a staple far beyond the end of fall.
Classic gold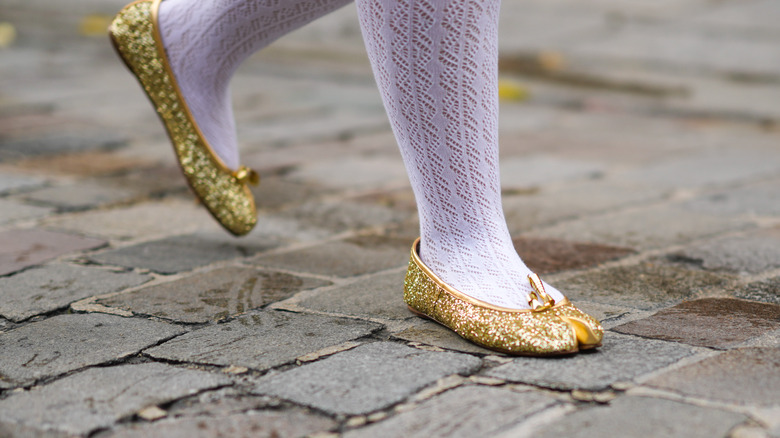 Edward Berthelot/Getty Images
Gold metallic ballet flats are a classic version of the trend, second only to silver. With their warm color, they provide the perfect cozy feel for the fall, especially when paired with tights or socks. Gold is versatile, matching almost any other color or material, making it an ideal go-to shoe for the season. Additionally, gold flats dress up any look, making it appear as if you put in double the effort.
Patterned metallic flats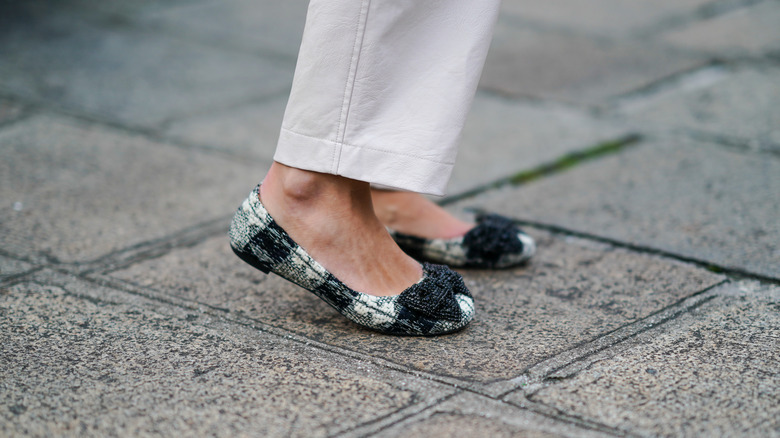 Edward Berthelot/Getty Images
Metallics are a funky way to add some spice to your look. Now, you can take it up a notch by incorporating a gorgeous pattern. A patterned metallic flat is not for minimalists seeking an understated outfit. This maximalist take is perfect for those who want their footwear to draw attention. Don't let the rest of your ensemble shine while your shoes fall flat. Instead, craft a head-to-toe statement outfit.
Slingback ballet flats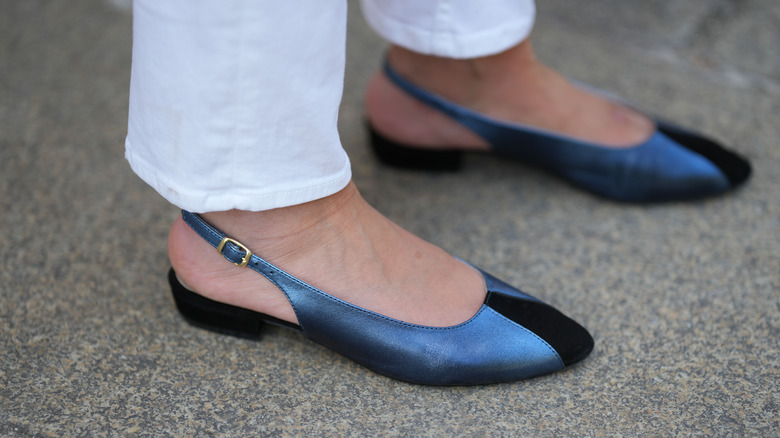 Edward Berthelot/Getty Images
When discussing metallic ballet flats, it's impossible to avoid mentioning the slingback design. Recently, slingback flats have become a must-have shoe of the season. Merging this rising trend with the existing metallic frenzy is the perfect way to achieve trendsetter status. Giving your slingbacks a ballet twist is also a nod to the classic flat style. Metallic slingback ballet flats are comfortable, chic, and a great choice for adding visual interest to your outfit.