Why 'The Secret To Getting To Know Me' Hinge Prompt Is A Guaranteed Conversation Starter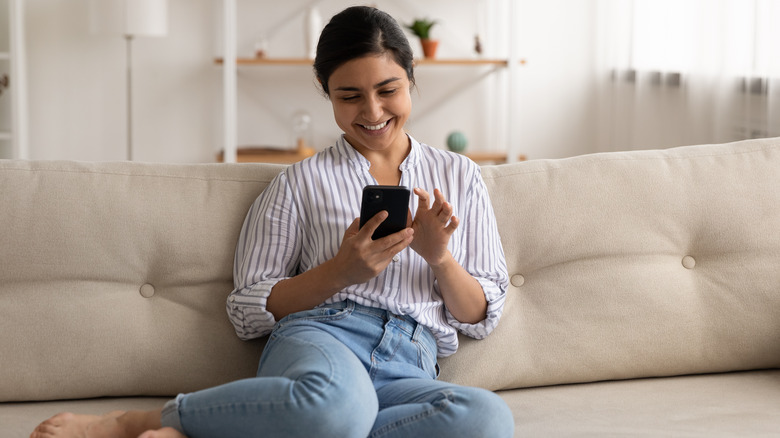 fizkes/Shutterstock
The beauty of Hinge is its many prompts that make the dating process slightly less stressful. These conversation starters can identify potential matches with similar interests and even make those initial interactions more meaningful. While all of the prompts serve a purpose on this app, one, in particular, is catching the attention of swipers. Identifying individual passions is once again helping to land those connections.
If you had to instruct someone on how to get to know you, what would you tell them? Would their inquiry about your year-round white attire inspire you to share a story? Or would you keep the explanation brief? Hinge's "the secret to getting to know me" prompt opens the doors for engagement such as this. However, online dating expert Dr. Jess Carbino advises against playing coy. Giving advice to Cosmopolitan, she says offering vague answers to prompts such as these won't allow you to stand out. Instead, a little extra effort may go a long way, especially when answering the "secret to getting to know me" prompt. Additionally, you'll also want to consider selecting the "unusual skills" Hinge prompt to load up your profile with exciting qualities, as well as your welcoming persona.
This prompt invites your matches to inquire about you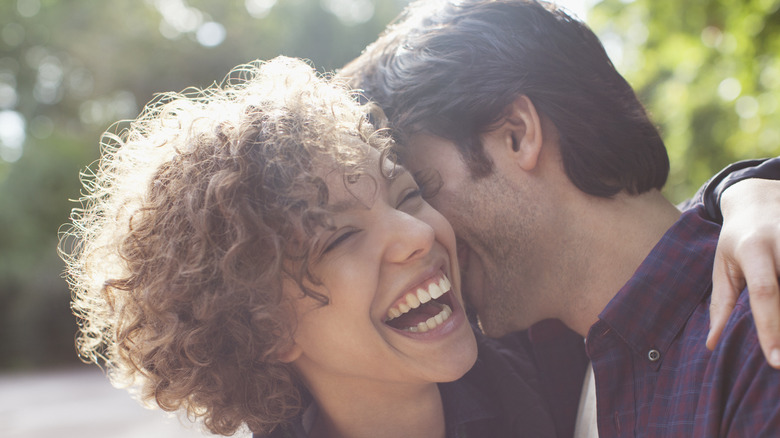 Sam Edwards/Getty Images
What makes the "secret to getting to know me" prompt so special is that it's inviting people to reach out. It gives you a bit of control because you can tell matches what to ask you instead of having them formulate something that could be uncomfortable. This prompt on your profile can go a little something like this: "The secret to getting to know me is asking me about my high school acting career," or maybe, "The secret to getting to know me is watching my true crime YouTube channel." While the latter is not exactly telling them what to ask you, it does lead them to something dear to you that can spark a great introduction.
Other Hinge prompts such as "I'm looking for ..." and "together, we could ..." differ from this one because responses aren't usually open-ended. Though great additions to your profile, telling others how to get to know you is a bit more intentional. After all, the more effort you put in, the better your chances of finding the best Hinge match, relationship expert Dr. Jess Carbino explained to Cosmopolitan. This could also make the Hinge algorithm work for you.
This prompt allows you to open up more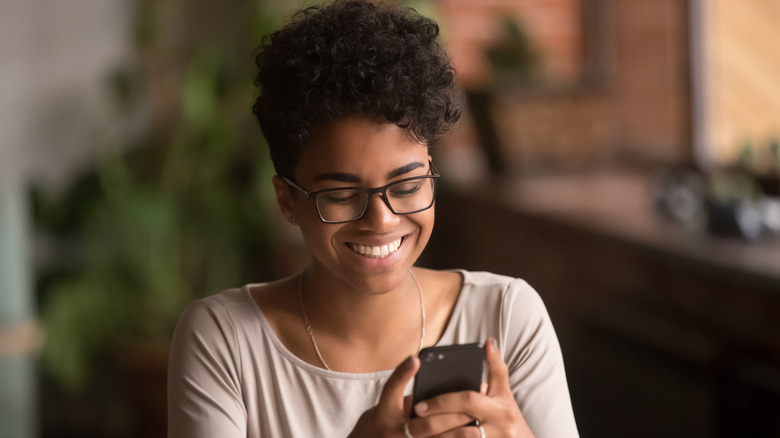 fizkes/Shutterstock
A prompt such as this allows you to open up to your future suitors. If possible, steer clear of vague responses. An answer such as: "The secret to getting to know me is asking me my favorite color" probably won't make for captivating talks. However, perfecting this answer may be easier said than done for some.
"The main reason a person might have a hard time opening up is that they don't feel emotionally safe to do so," psychotherapist Megan Bruneau explained to MindBodyGreen. This can be especially true when meeting people online. When speaking with complete strangers in most cases, it's not always easy being vulnerable. You don't want to scare away your matches with childhood trauma upon first chatting with them. But you should consider allowing your personality and passions to shine through just enough to receive a positive reaction. Licensed clinical social worker Rhonda Milrad agrees, telling MindBodyGreen that daters need to be "honest and direct" about what they desire and move accordingly.
Whether you are looking to attract a one-night stand or casual dinner dates, "the secret to getting to know me" will help your prospects do just that. Keep in mind, the experts say this works best only when you're willing to be open. When someone does finally take the bait, be sure to offer detailed answers that will keep the conversation flowing. You may find your next lifelong pal or lover, and you'll thank yourself for having a good dating app strategy.