Bridal Feathers Are The Dramatic Wedding Dress Trend We're Seeing Everywhere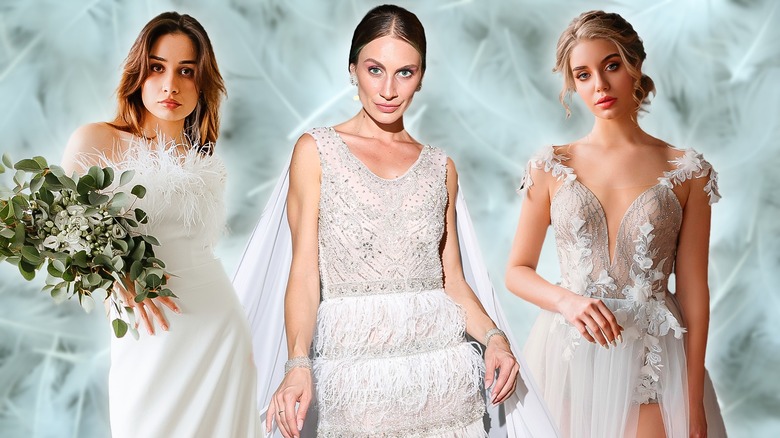 Static Media / Shutterstock / Getty
There's something about feathers that just captures attention. The look is perfect for adding a bold touch to any outfit — especially a gown. Because of this, feathers are all over the red carpets, and for good reason. This small accent creates a stunning impact that leaves a lasting impression on anyone looking. Feathers can be added to blouses, purses, or skirts, but they look the best on a wedding gown.
"Today's bride is all [about] letting her personality shine," senior brand stylist Lindsey Lovehile tells Brides. She adds, "These optimistic touches bring a sense of whimsy and fun — and who couldn't use more of that!?"  No matter what type of dress you're looking for, feathers can be incorporated to create a dramatic wedding look. Having feathers on your gown allows you to embrace your extra side while still looking like a bride. With a few simple tips, you'll be able to find your perfect feathered dress in no time.
Stick out from the crowd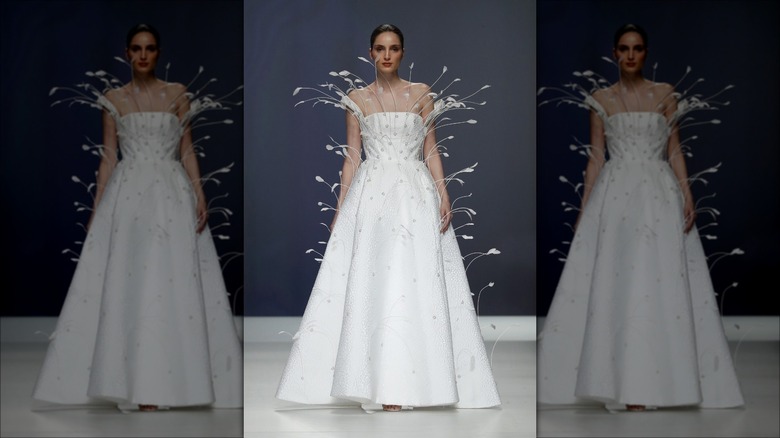 Estrop/Getty Images
While most dresses have feathers that lay flat on the gown, this is not always the case. You can find beautiful dresses where the feathers protrude out, creating a fascinating look. This looks best when the dress itself is pretty plain, so it doesn't distract from the feathering accents.
Add a sheer touch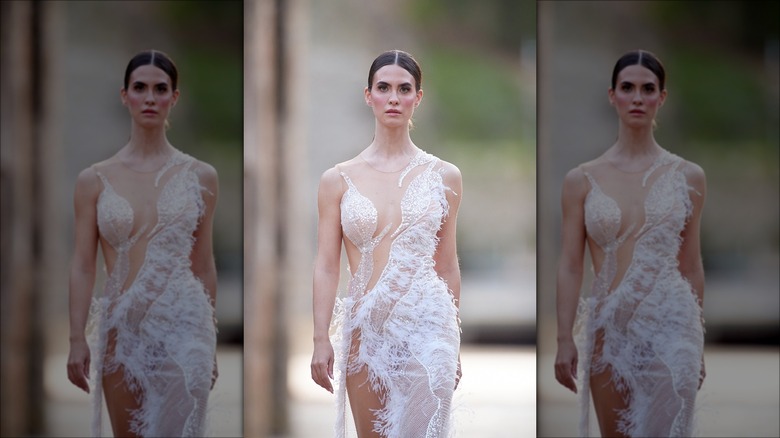 Fran Santiago/Getty Images
If you want a more mature look, consider looking for a feathered gown that is also pretty sheer. Sheer dresses create a sexier look, and the feathers have the power to give an editorial touch. Thinner feathers look amazing with sheer fabric, as it creates a seamless appearance.
Cover yourself in feathers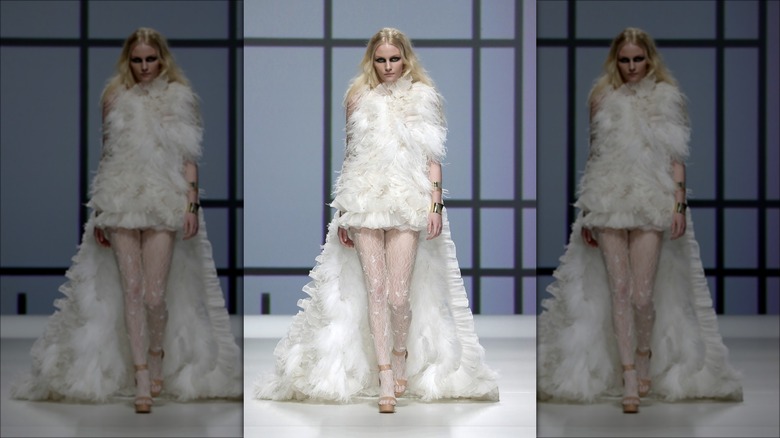 Estrop/Getty Images
If you're the type of person who wants to make their wedding dress as memorable as possible, pick a dress that's covered with feathers. While some people might be afraid of the feathers becoming too overpowering, it actually creates a unique look that'll be hard to find anywhere else.
Focus on the trim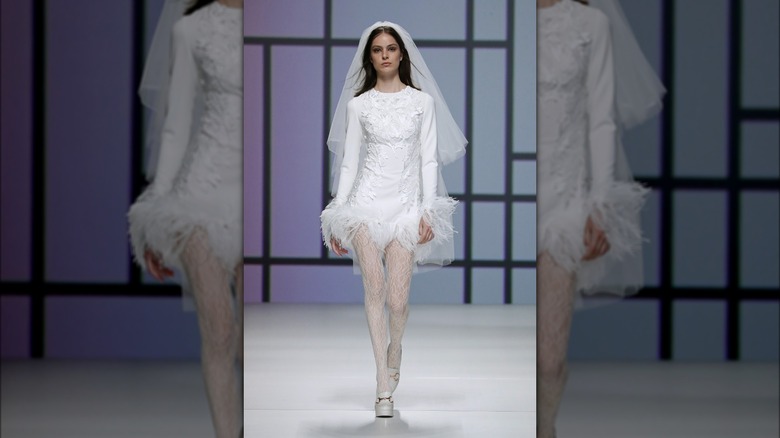 Estrop/Getty Images
Covering yourself in feathers might not be your cup of tea. So, if you want to add a retro touch to your dress, look for feather trimming. Feather trimming is usually found on the hemline or the neckline with the rest of the dress remaining untouched. Opt for a shorter wedding dress with feathers highlighting your hem.
Go with a bolero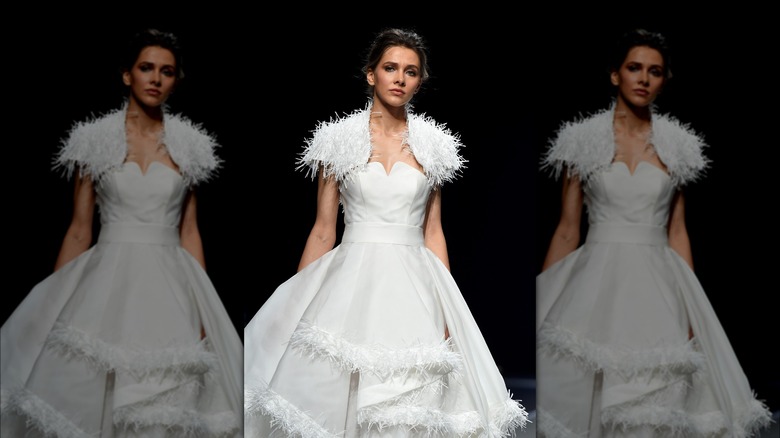 Stefania M. D/Getty Images
Let's say you already have the dress in mind but love the look of feathers. Your best option? Adding a feathered accessory like a bolero — or perhaps a wedding cape to satisfy your theatrical side — to wear over your dress. This is great for more demure brides who love the look of feathers without getting a completely new gown.