Outfit Inspiration To Help You Beat The Heat While Staying Modest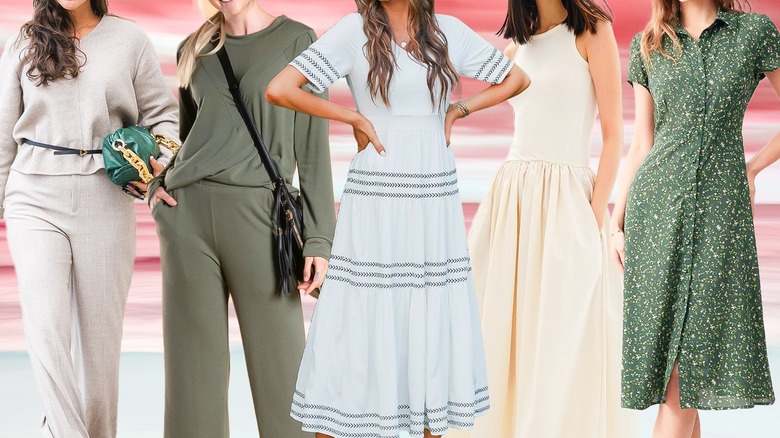 Static Media / Shutterstock / Getty
Styling outfits for the warm weather can be equally fun and difficult While many fashion trends keep you cool by shedding layers, this can be hard for those wanting more coverage. No matter the reason for dressing modestly, the summer season is challenging for finding styles that keep you cool and stylish without showing too much skin. While tacking on the layers is an option, they tend to trap the heat and keep you sweating unless you choose specific styles and materials. Thankfully, there are plenty of ways to keep covered and cool while still looking high-end.
Dressing modestly in the summer is all about being intelligent with your pieces and designs to get the most out of your items. Colors, fabrics, and silhouettes are factors to consider when purchasing or styling items for a modest summer, and layering can work to your advantage if you know how to pull it off. Nowadays, you can get your chic summer outfits with all the coverage you want.
Optimize maxi-lengths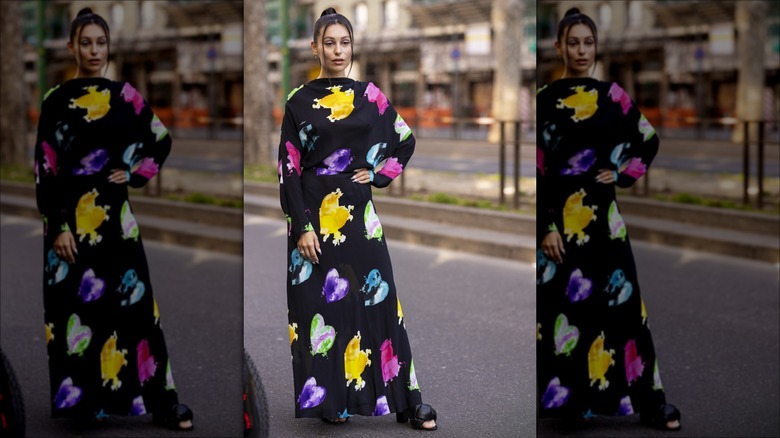 Claudio Lavenia/Getty Images
Maxi-lengths aren't just a current fashion trend but a chic way to cover up in the summer. Opt for lightweight fabrics to avoid overheating under the sun in your floor-length pieces. Pair your maxi skirts or dresses with heels for an extra boost of height or sandals for a bohemian look.
Avoid dark colors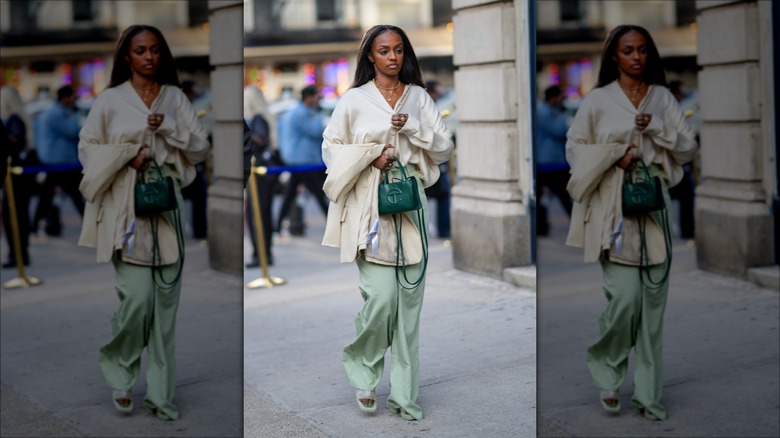 Edward Berthelot/Getty Images
It's no secret that summer blacks are a thing. But although sleek and modern, black is challenging to wear in the summer without feeling overexposed. Since the color traps the heat, it can make you feel hot if you aren't shedding some layers. Keep to neutral and light hues if you're wearing longer pieces. These lighter colors will be cooler and help you avoid unnecessary sweating.
Statement midis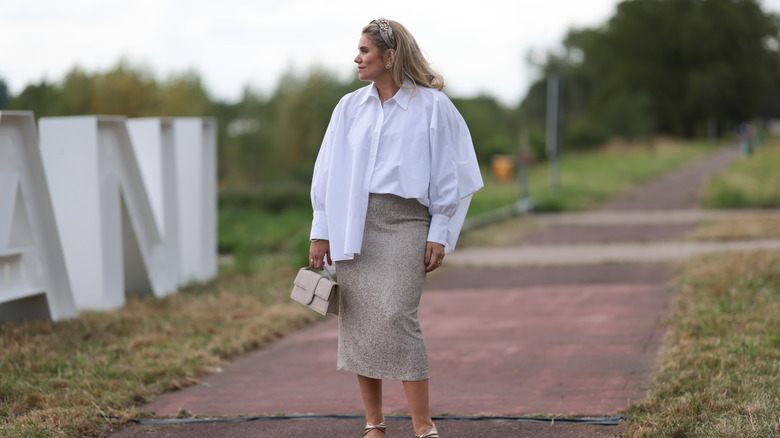 Jeremy Moeller/Getty Images
Maxi pieces aren't the only lengths that are popular this summer season. Midi skirts and dresses are some of the most stylish pieces to hit the summer trends. By reaching your mid-calf, midi lengths give you a fun and flowy look without being too daring, the way a miniskirt is.
Stick to flowy outerwear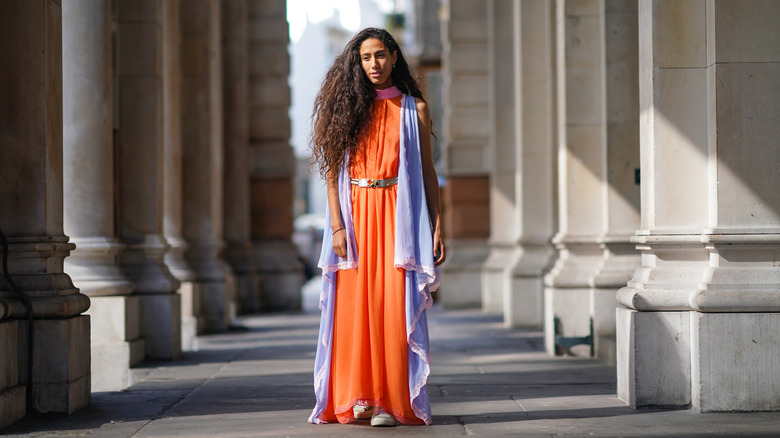 Edward Berthelot/Getty Images
Trends like cutouts are returning this summer, and you can pair them with flowy outer layers to cover you up without compromising style. A loose garment will give you plenty of movement while allowing the breeze to circulate and keep you fresh. It will also cover you up at each step.
Linen trousers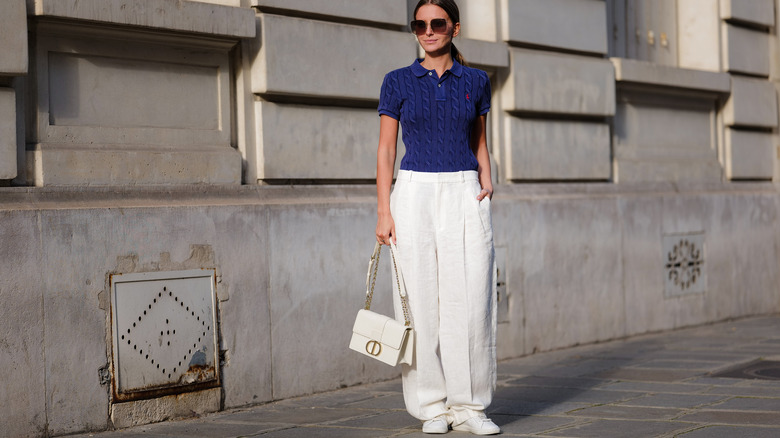 Edward Berthelot/Getty Images
Linen is a must-have fabric for the summer since it's lightweight and breathable. Linen pants are a staple in any wardrobe, especially for those looking for a modest piece. Not only will they keep you covered up, but they'll allow you to stay fresh. Pair your linen trousers with tops made from similar lightweight materials that'll give you a chic ensemble all summer.
Smart layering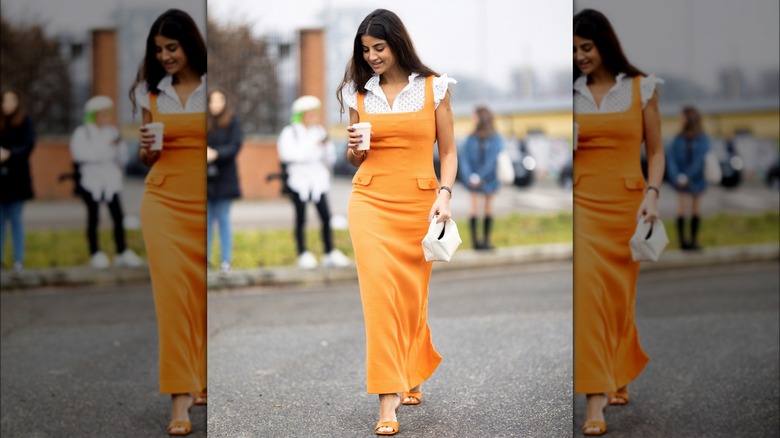 Valentina Frugiuele/Getty Images
To layer in the summer, you'll need to start with lightweight fabrics that won't retain the heat. When you layer, ensure the bottom layer is not a long-sleeve and lets the air circulate. Short-sleeve tops will give you extra coverage without making you feel too hot. Add a dress on top for a '90s layered look that is modest and stylish.
Long-sleeve cotton shirts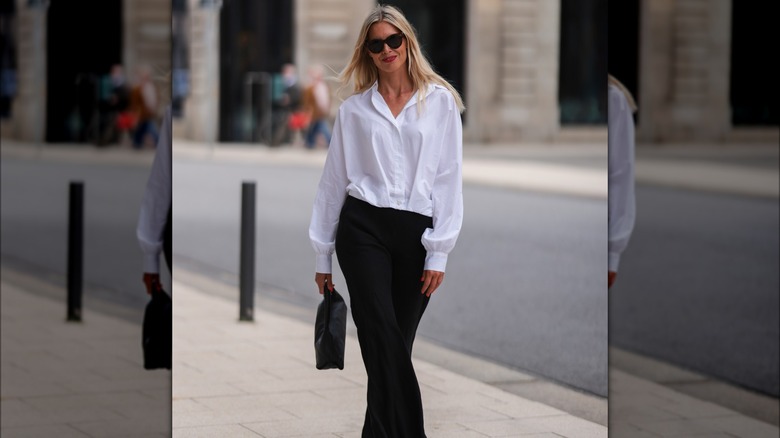 Jeremy Moeller/Getty Images
You can still wear long sleeves in summer, which will always bring you more modesty than short sleeves or spaghetti straps, as long as you're going with a breathable fabric like cotton. Avoid fabrics like wool, knits, or heavy polyester that will capture and insulate the heat.
Utilize kimonos and kaftans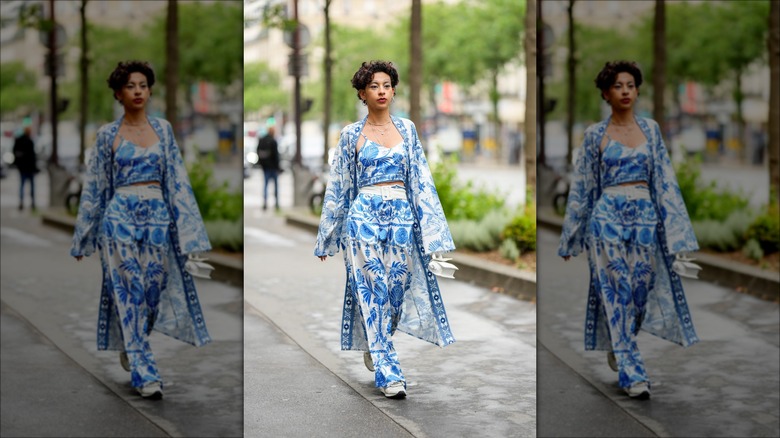 Edward Berthelot/Getty Images
Kimonos and kaftans tend to get overlooked in the summer trends, but they're a resource for those wanting more coverage. Not just for your pool day, kimonos and kaftans can be an excellent third piece to lay on top of your tank tops or strappy sundresses. These pieces come in airy fabrics that let you breathe easily during the summer. Not only will you not notice you're even wearing one, but it's the ultimate layering piece to add some style points.