Don't Sleep On The Sephora Collection - Here's Why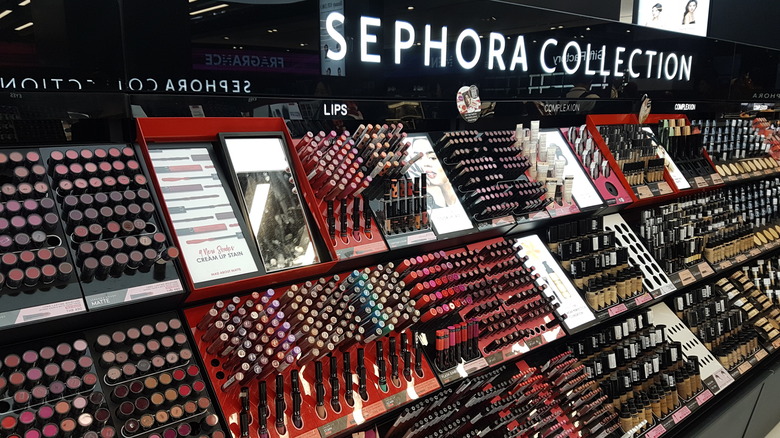 Omeletzz/Shutterstock
Sephora is like a candy store for beauty addicts. For those who don't know, Sephora is a mega-retailer with the goal of meeting all of your skincare, beauty, and hair needs. There are so many different brands to choose from that it's impossible to name them all here. Yet, when shopping, people seem to overlook a staple at the store — the Sephora collection.
While it might not be the first thing an influencer raves about on social media, it should be. According to New York Magazine's The Strategist, the store brand is the best place to go when your favorite product is out of stock. It's known for its dupes, which are often high quality and reasonably priced. "Honestly, when people are being cheap, Sephora Collection is the only way to go," said one beauty advisor when talking to the publication. The store brand has a lot of great options that we should all get our hands on before they go viral and are sold out.
It's all about the quality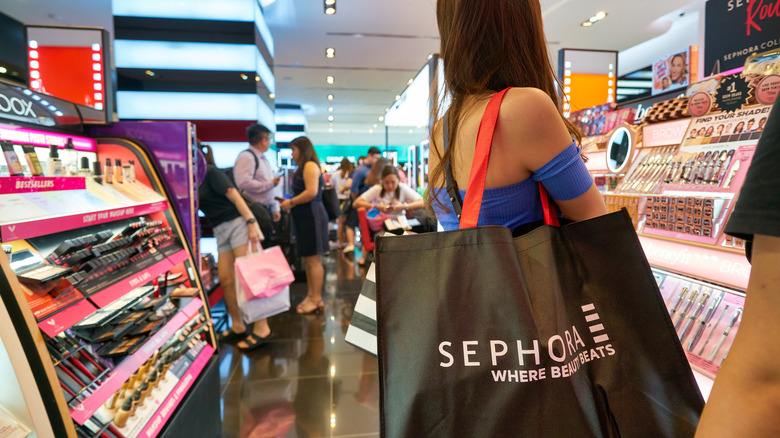 Sorbis/Shutterstock
When people say that something is a dupe for high-end makeup, it can sometimes be hit or miss. However, the products are so good in the Sephora collection, they can compete with many of the brands in the store. "Over the last few years, I've been testing a lot of Sephora's makeup products and have truly fallen in love with them more and more," said Sebastian Latiolais, a celebrity makeup artist and brow expert, to Allure. "The quality of their products is excellent with a very competitive price."
People often doubt how good the products are because of how cheap they are. However, the reason products are expensive often has little to nothing to do with how effective the product actually is. Karen Grant, the global beauty industry analyst at research firm NPD, explained to Quartz that most high-end retailers "pay for the display areas and the people who are helping to sell the product," which is something Sephora doesn't have to do.
The best time to buy Sephora collection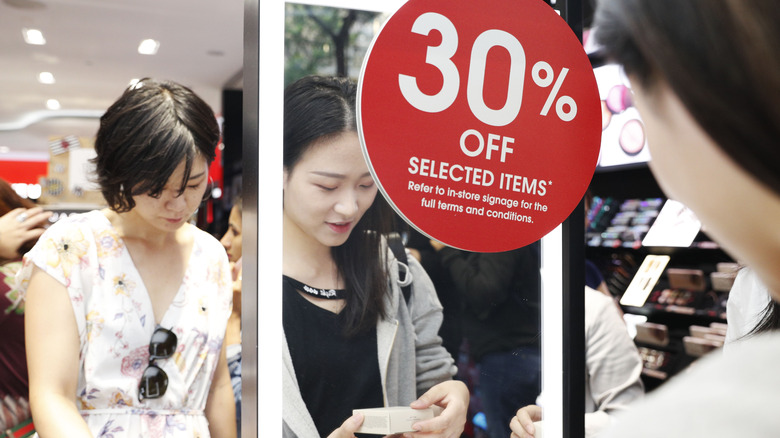 Hanna Lassen/Getty Images
While you might want to run and try a product right now, those looking to get the best price want to look out for Sephora events. Shoppers have the opportunity to save big at the semi-annual sale when shopping the Sephora collection. While you can save 10-20% depending on the membership you have, you can also save 30% off the Sephora Collection, creating a huge deal for shoppers.
However, it's important to note that in order to participate in these sales, you have to be a Beauty Insider. This is their membership award program that allows people to earn points, rewards, and benefits while shopping. It's free to become a beauty insider, and customers have the option to sign up online or in the store. From there, shoppers are able to upgrade their status by buying $350 worth of products or more.