Why Having Your First LTR In Your Late 20s And Early 30s Is Becoming More Common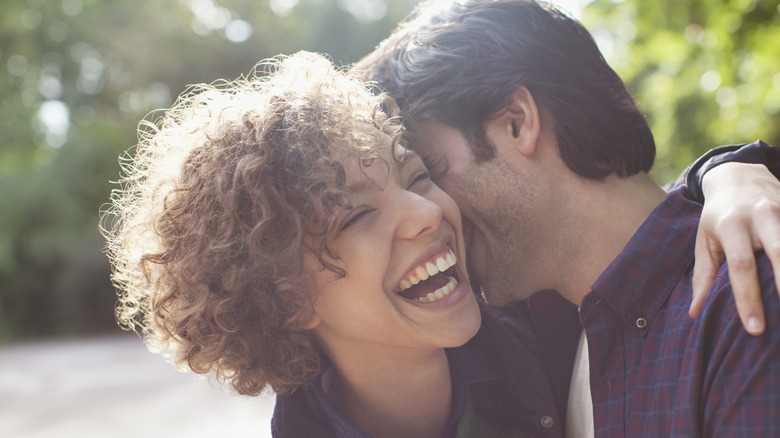 Sam Edwards/Getty Images
If you're a fan of the teen rom-com, then you have been inundated with messages that you need to have an uplifting romantic relationship around the age of 16 that makes you realize who you are in your coming-of-age story. Look at classic movies like "10 Things I Hate About You," "Clueless," and more recent examples like "To All the Boys I've Loved Before" and "The Summer I Turned Pretty." Young characters are falling in love and having their happily-ever-after before they're even allowed to vote! But in reality, many of us are realizing that life doesn't always flow like a movie script.
In fact, more and more people in their 20s and 30s are reporting that they have never had a long-term relationship (LTR), despite wanting one. Case in point, a 2015 Pew Research study found that only 35% of American teens have been in a romantic relationship. A quick look at online message boards like Reddit, Quora, and Elpha shows several threads and posts from late 20s/early 30s singles questioning their singledom and lack of LTRs at this age. So if you're only having your first LTR in your late 20s or early 30s, here's why you're not alone, and why it's actually the norm these days.
Love happens at any age
If you are in your late 20s or early 30s and have only just entered your first LTR, you might be a late bloomer, and you're not alone. On TikTok, the #LateBloomer hashtag has over 193 million views, with singles wondering why their first LTR is happening later in life. One such user shared in her video that was liked more than 32,000 times that she's 32 and "I've never been on a date and never been kissed ... We are not alone! And I hope, whatever your goals are for this year, that you learn to shed the shame."
Experts agree with her, saying that you need to abandon the traditional timelines for love, LTRs, and marriage. Licensed professional counselor Shanta Jackson told MindBodyGreen, "Let go of societal ideas that you're supposed to be in a relationship, married, or have children by the time you're 30. Love can happen at any age. Don't pressure yourself so much, and don't allow singleness to make you believe that there's something wrong with you." Relationship and sex therapist Kingsley Moyo agrees, telling the outlet, "You're not late. There's no rule book that says dating has to start and end at a certain age."
Data backs them up, as early-20s marriage is on the decline. The Pew Research Center found that 20% of 25-years-olds and older had never been married (via The Chicago Tribune), compared to 1960 stats, where women were, on average, married at 20 and men at 23.
Women are prioritizing career over LTRs and marriage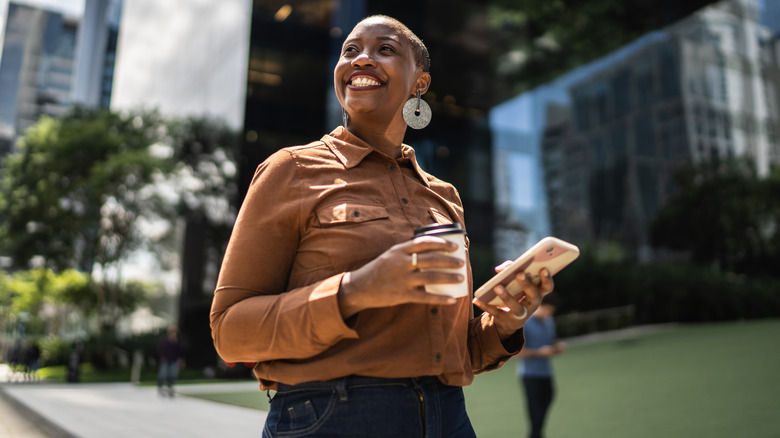 Fg Trade/Getty Images
So why are so many of us only entering our first long-term relationships later than the generations who came before us? No, it's not because you're some freak of nature or a hideous beast (girl, stop). It's actually all down to women's empowerment, and that's something to be celebrated. Speaking with Well + Good, psychologist and author Art Markman explained that the course of our lives used to follow a path. "Traditionally, it's been going from adolescence, to college, onto career and family. Now, we've separated career and family. More recently, early in adulthood, there is less emphasis on romantic relationships and more emphasis on career."
For us gals, that's especially true. Historically, men have enjoyed their careers without worrying about what was happening at home, and now women are enjoying the same privilege. CNBC reported on a study called "Reaching the Modern Independent Woman," which found that a whopping 44% of single women respondents didn't even rank marriage or family as their top priority, rather citing "living on your own," followed by career (34%), and then financial security (27%). It would seem that so many of us have major goals in life, and as such, LTRs just don't rank as high. The study even stated, "On the whole, today's single women have a strong sense of self and reject the outdated notion that they're missing out." So your first long-term relationship just started at age 32? Maybe that means you're doing things right!