Coffee Balayage Is The Trend Bringing Richer, More Dynamic Tones To Your Hair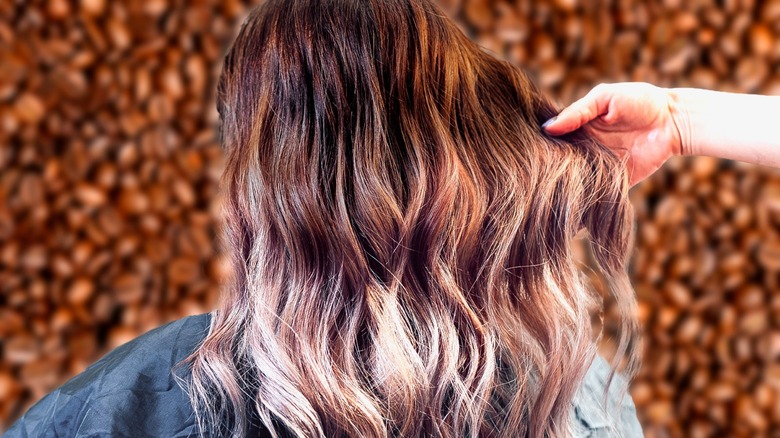 Static Media / Shutterstock
In recent seasons, we've witnessed how coffee has become more than just a morning pick-me-up. Coffee has infiltrated our beauty looks via espresso makeup and is headed for our hair next. Coffee balayage, for example, is the newest color trend that gives your hair a rich brown highlighted effect. As for balayage, it is the hair technique in which a hairstylist will freehand your highlights for a natural ombré look. The hair technique rose in popularity because it gives a more natural hair dye instead of a calculated hair color. Plus, it's the technique behind many of your favorite sunkissed hair colors that never go out of style.
The coffee balayage is the perfect blend of rich tones that can brighten and illuminate the face. With various brown shades, you can get a mixture of hues that create a more dynamic feel to your hair. As with your coffee order, this balayage can be as light or dark as you want. If you have darker hair, a medium-dark coffee balayage can keep you from going too far in the other direction. On the other hand, lighter brown hues will suit those with blond hair. Luckily, this coffee balayage is a universally appealing hair color that blends with most hair colors.
Blond roast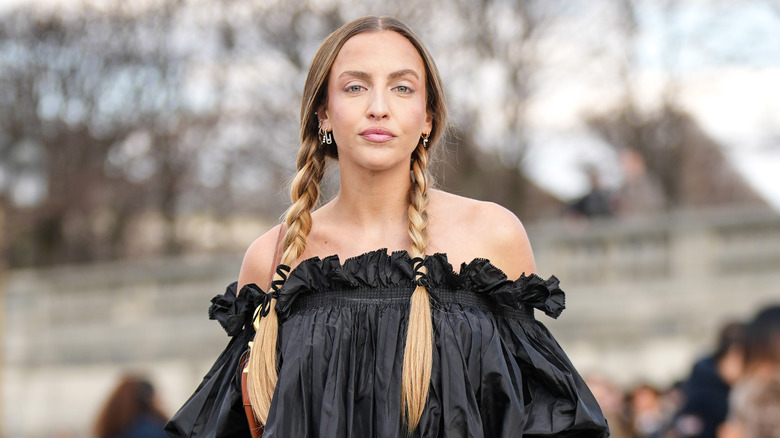 Edward Berthelot/Getty Images
Those with lighter hair colors will enjoy the depth and dynamics of a blond coffee balayage. These brighter highlights of brown are dark enough to give your hair more shadow but light enough to make you glow. Since your hair is already light, adding lighter tones of brown will blend into the hair naturally but still give it the richness of the coffee tone. Even for those with medium or dark hair, a light coffee balayage will add a stark contrast for those looking for a statement hair design. 
Medium espresso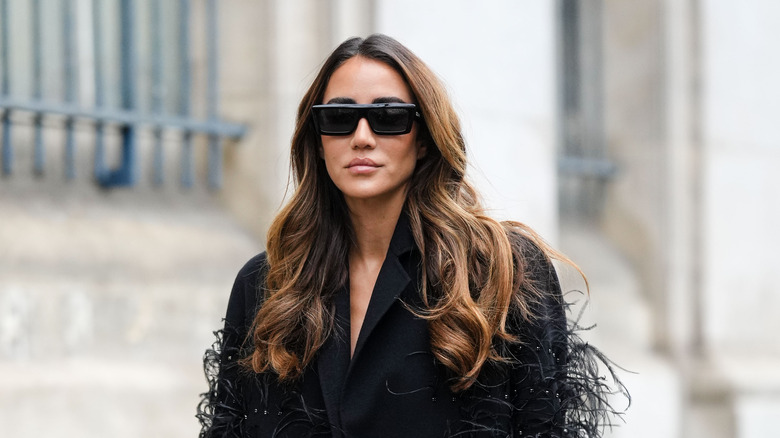 Edward Berthelot/Getty Images
The easiest way of obtaining an authentic coffee-inspired hair color is by opting for a medium tone. These medium tones are similar to any cup of coffee and contain plenty of richness. The slightly deep brown tone will give your hair depth by playing with shadows. Regardless of the base color, a medium balayage will provide the same effect. 
Mixed mocha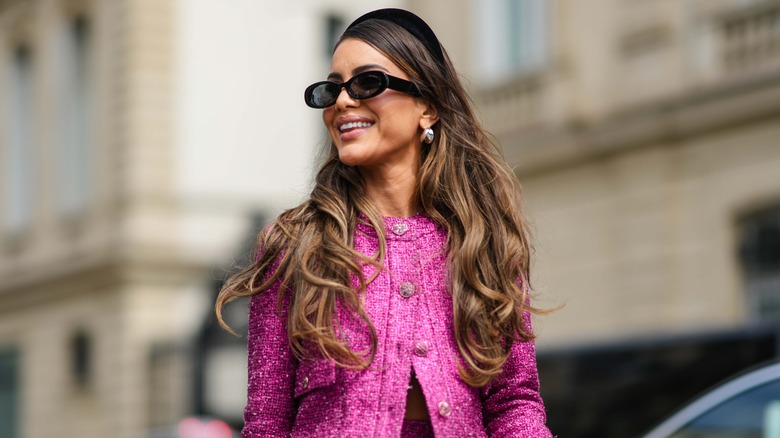 Edward Berthelot/Getty Images
Regardless of the tone, the brown color is lively in all its variations. Take advantage of this dynamic color by mixing in all the available color tones. In other words, mix in light, medium, and dark for a complex balayage that produces shadows, depth, and richness. For those overwhelmed by their favorite coffee color, this mixture of hues is the perfect solution to your dilemma. Add in more light or dark to suit your hair needs and goals.
Dark brown coffee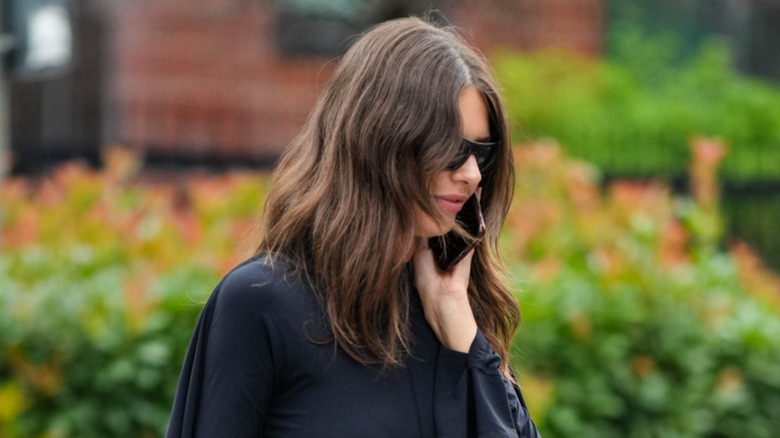 Edward Berthelot/Getty Images
While we love a good light and medium balayage, a dark balayage might be the best variation of this trend. For those with darker hair, a dark brown balayage will add just the perfect touch to your hair to lighten it up. Whether it's summer or fall, this dark brown balayage fits perfectly into the vibe of either one. After all, a dark brown balayage adds all the richness of the coffee color but with a lighter tone that makes your hair glow and seems lighter.