What To Know About AOA Studio's Affordable Makeup Line
Let's get real — makeup can be pricey. While everyone wishes inflation was just a made-up term, it does have real-life implications. Rent, transport, and other necessities all bite into our wages with little to no space to splurge on makeup. What if we let you in on a brand that can provide all of your makeup essentials without the hefty price tag? AOA Studio is the brand that's making it all happen for the price of a dollar. With makeup that affordable, though, is there a catch?
AOA Studio is the in-house makeup brand of Miss A, a fashion and beauty company where everything in the store costs around a dollar. Run by parent company Baik Brands, Miss A lives on the principle of providing top-quality inclusive makeup tools and products at an unbeatable price point. Beauty lovers are natural skeptics, and in this time of rising production costs, it begs the question: how does AOA Studio stay so cheap?
How does it all stay at a dollar?
Shopping for AOA Studio products can feel like you're at the dollar store — without the makeup and trinkets — but how does it all stay at one dollar?
It's no surprise that the Miss A franchise actually gets this question quite often. In an interview with BeautyMatter, founder Jean Baik admitted that customers used to be so skeptical of the prices that many wrote off the company as a scam. Miss A, however, keeps prices low by leveraging its direct relationships with manufacturers in other countries and importing from them. Doing this reduces labor costs and those associated with distribution, packaging, and marketing, allowing the company to sell without needing a high markup.
While that explains the low prices, some beauty consumers might still question the quality of the products and ingredients used in their formulations. If you're also wondering, here's everything you need to know.
Is AOA Studio safe and cruelty-free?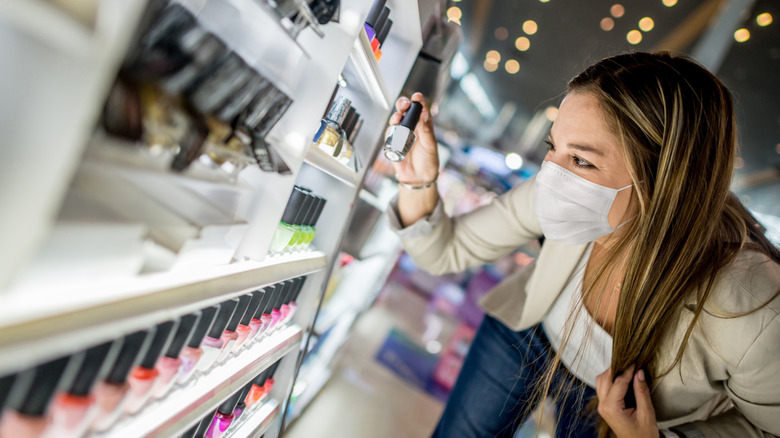 Andresr/Getty Images
In recent times, beauty lovers have been more conscious of what their products contain and how they're made. That being said, it's understandable that some may wonder if makeup at such a price may have been tested on animals. However, the company confirms that all makeup on its site is cruelty-free. It's also been deemed cruelty-free by the People for the Ethical Treatment of Animals (PETA). However, the concerns about cruelty also leave some wondering about the ingredients in the products: what's in them? Furthermore, are they safe?
Miss A has assuaged some of these doubts by confirming that all ingredients in its formulas are approved by the U.S. Food and Drug Administration (FDA). The company also labels some of its products as vegan and non-toxic. However, a few of these products (such as primers) contain parabens, disqualifying them from certain clean beauty standards. Overall, Miss A makes no secret of its ingredient lists, so paraben-containing products are always highlighted as such on the site.
Is AOA Studio good quality?
So far, you know how the brand keeps its products affordable, how it maintains its cruelty-free claims, and a little about its ingredient list. However, people often believe that when something seems too cheap, it's because of poor low quality — and that opinion holds the same for AOA Studio.
While the brand uses FDA-approved ingredients, some customers have expressed concern about the products' quality, especially considering the price point. To soothe these concerns, Miss A explains that its direct relationship with manufacturers and low budget on other business costs keeps its price point feasible without compromising quality. A majority of reviews available corroborate this.
In a YouTube review of Miss A's makeup featuring some products from AOA Studio, professional makeup artist Robert Walsh perfectly sums up the overall consensus. "It's really great that there's this website that gives you the option to shop some more affordable products that are actually very decently priced and decently quality, but then there are those occasional products on there that aren't so great," Walsh said. TikTok influencers like @yungbrtznixxii also refer to AOA Studio for suitable dupes for higher-priced makeup, which speaks to its quality. As Walsh explains, you might hit a few misses, but the rest are worth it.
Concerns about Miss A's worker conditions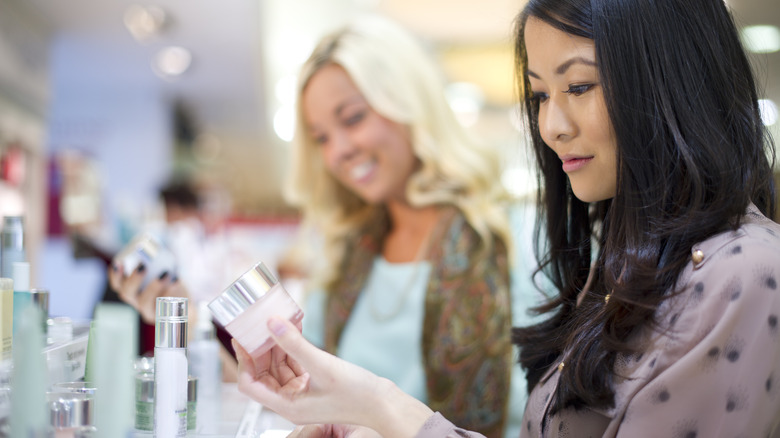 Sturti/Getty Images
Sure, AOA Studio is cruelty-free and has managed to maintain a good enough quality over the years of operation. But we still need to address the other elephant in the room: worker concerns. As consumers, we've seen much more info on poor unethical working conditions, from fast fashion sweatshops to child miners for Mica. As such, we've never been more aware as a collective about how these products are made and how they get to us. So when a brand manages to sell at $2 max, it raises concerns about worker conditions and sourcing practices.
Miss A's manufacturers are in countries with much lower labor costs than the US, like China and Indonesia. And on the company's website, Miss A answers partially to the hair division of their operations, stating that they work with manufacturers who pay workers acceptable wages for their country. However, this does not guarantee ethical working processes, and worker conditions still remain a potent worry.
A look at some AOA Studio limitations
All good things must come to an end, or an order limit, in AOA Studio's case. While there is no limit to how much you can order in contiguous states in the U.S., AOA Studio only allows orders up to $250 in other countries. Additionally, while you can shop Miss A online, the company is still working on opening more physical stores nationwide.
The AOA Studio line doesn't just end with makeup, though. The brand also includes products for skincare, nail care, and bath and body needs, so have a look around while you're shopping. Lastly, while Miss A's running advantage is a single dollar, some products on the site are priced a little higher. This increased price is primarily due to Miss A giving back through its Feel Good program, where proceeds from each purchase are used to further philanthropic causes. Overall, this level of affordable makeup might seem like a scam. However, Miss A and AOA Studio products are proving it's totally achievable to have fun with makeup without breaking the bank.