Fashion Hardware Is The Edgy Trend We're Seeing Everywhere For Fall 2023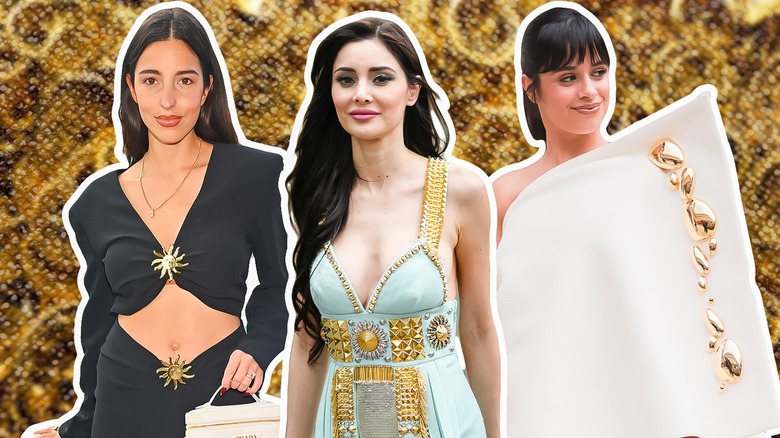 Static Media/Shutterstock/Getty
While feminine fashion trends had their time in the spotlight, the fall is all about adding edginess to our wardrobe. Fall styles, like biker boots and leather jackets, are examples of how this autumn will be for grunge lovers. Another trend ready to set the mood is fashion hardware. Not to be confused with regular jewelry and accessories, fashion hardware is all about adding metalwork to your ensembles. Whether it's a metal layering piece or studded accents, there are plenty of ways of adding metal to your 'fit.
This sleek and easy trend is about adding sophistication and depth to your wardrobe without changing your signature style. Although a current trend, fashion hardware has existed for many years and will continue its popularity long after this fall. Even the most soft and feminine ensembles can rock the metalwork aesthetic to create sleek looks that are a little more avant-garde and show-stopping. 
Studded pieces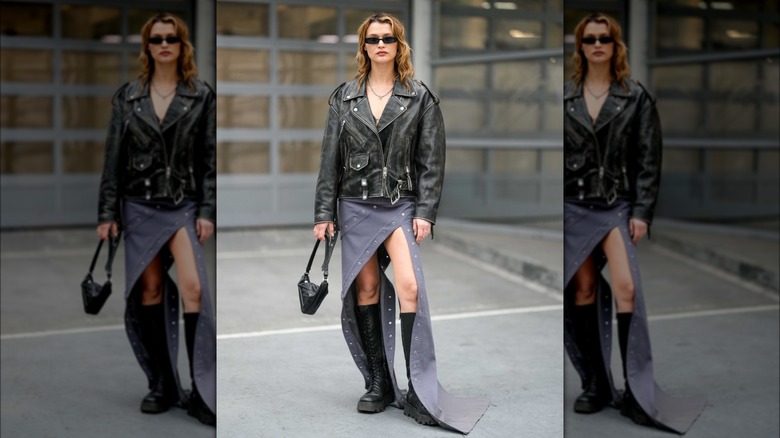 Edward Berthelot/Getty Images
The most classic way to add hardware to your look is with a few statement studs. Studded pieces have long carried the grunge trend with silver and distressed detailing. You could go for a full-length studded piece to create a high-end moment or add just a few to your accessories for a subtle nod. If you want to dip your toes into this metal trend without going all the way, studs are the perfect place to begin. 
Gathered details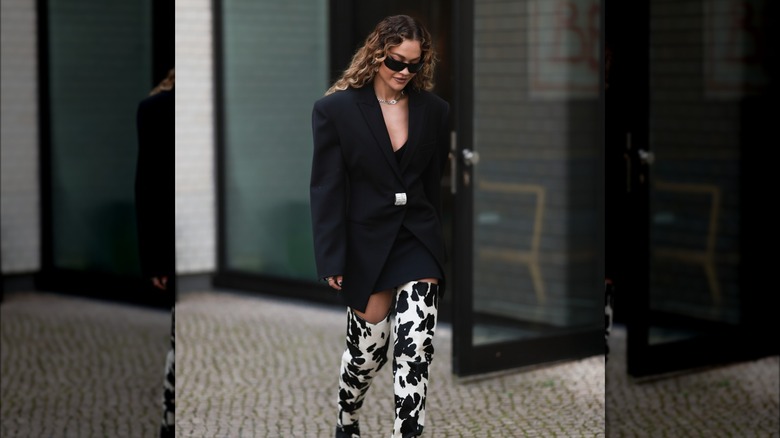 Jeremy Moeller/Getty Images
Making an experimental trend seem sleek and classic isn't an easy task, as many of the pieces that already incorporate metalwork can seem harsh. To add sophistication to this trend, opt for metal cuffs that can act as a gathering piece for your tops or dresses. These pieces can create a halter neckline or replace your buttons. A metal cuff is enough to get some edginess without changing your style.
Arm cuffs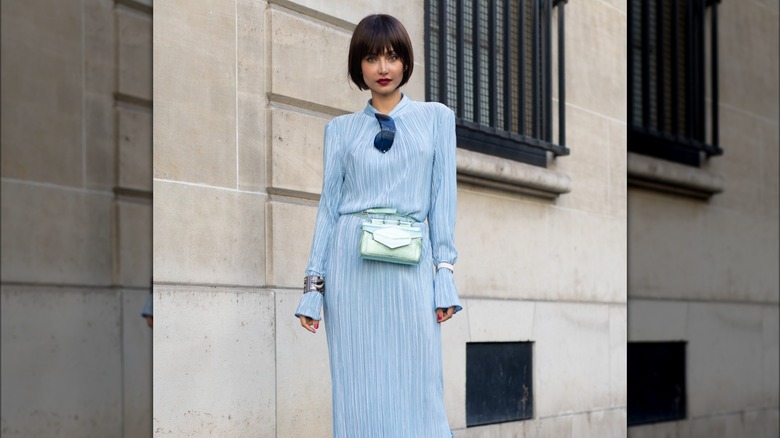 Matthew Sperzel/Getty Images
Over-the-top jewelry pieces dominated the 2023 accessory trends, and one item will continue to rock in the fall. The metal arm cuff is a creative and easy way to accessorize your look in just a few seconds. While most people wear their arm cuffs on their bare arms, opt for layering them on top of your long sleeves. This trick will give you a high-end finish to your look without having to do anything outrageous.
Belts and buckles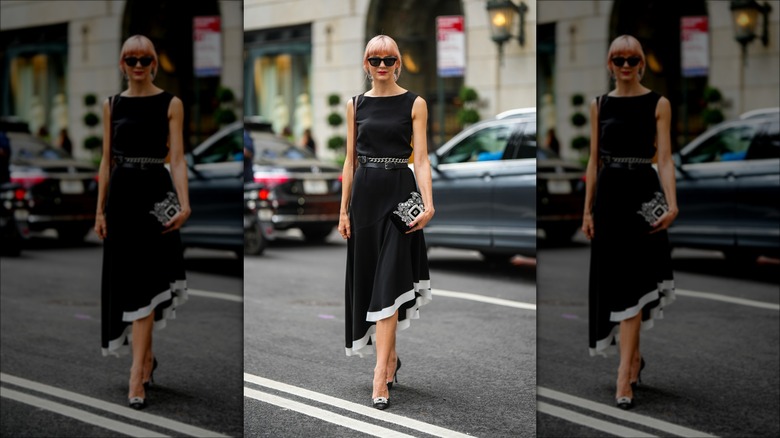 Edward Berthelot/Getty Images
No one can deny that chain belts are the '90s trend that keeps giving. This belt is even better when styled with a sleek, minimalist garment that needs something simple to help it pop. A black dress with a silver chain belt will add just enough fun to make your look stand out without sacrificing minimalism.
Button up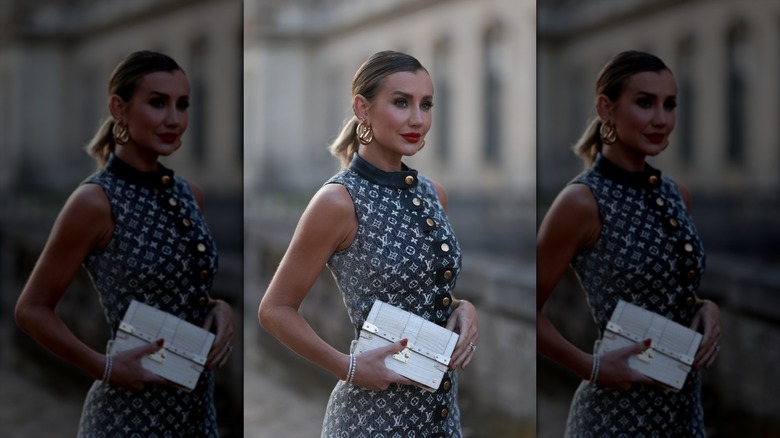 Jeremy Moeller/Getty Images
Ditch old-fashioned buttons that don't do anything for your overall look. Instead of plain fabric buttons, opt for pieces with metal buttons that give it more edge. Metal buttons elevate a piece by giving it a new and interesting dynamic, but in a subtle way. Garments with just one or two buttons will do the trick, but seek out tops and dresses with more buttons to really make a statement. 
Metal accents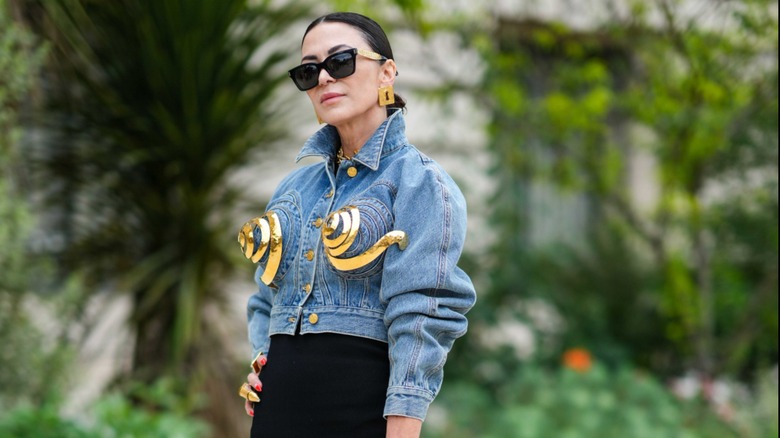 Edward Berthelot/Getty Images
If you want that haute couture moment, 3D metal accents might be the way. These metal accents are more than just your average studs or metal details, but add-ons that create statement high fashion moments. These accents can range from 3D pieces that attach to your outft or those that are woven into your garment.