Biker Boots Are Taking The Moto Trend To The Next Level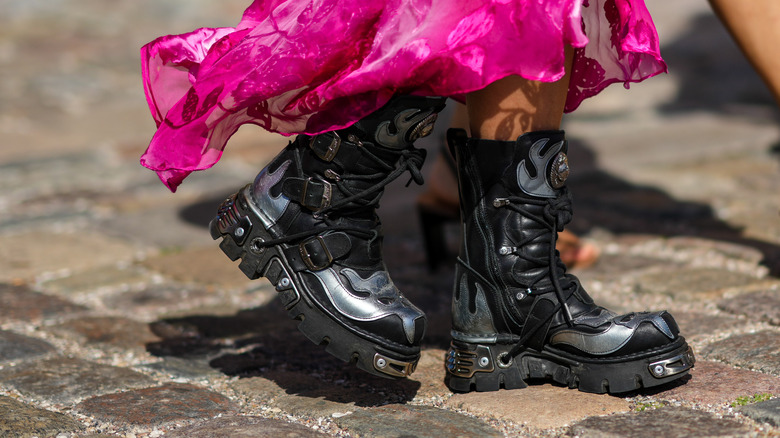 Edward Berthelot/Getty Images
As if the motocore and racing trends weren't enough for 2023, the biker boot is getting ready to hit center stage. The iconic footwear of the '90s grunge scene is back this year to complete our street-style looks with the ultimate edgy element. Along with leather jackets and silver stud accents, biker boots are the next step to embodying a true moto vibe.
Although biker boots, along with combat and leather boots, are known for being a little avant-garde, they're also practical footwear to keep your feet warm in the winter or fall. In the summer, though, these boots help give your feminine pieces a little more edge. No matter how you style biker boots, their influence on your 'fit is bound to be iconic. Even those overwhelmed by the endless laces and buckles on biker boots will find that there are leather options that are equally sleek and minimal.
Classic mid-calf boots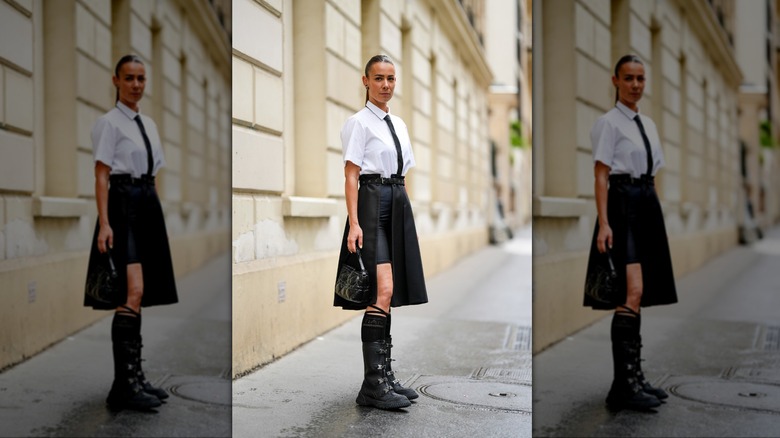 Edward Berthelot/Getty Images
No matter your style, a pair of classic mid-calf biker boots should be on your must-have list. These timeless shoes are the most common biker boots since anyone can wear them (with a few minor adjustments). If you're for the biker trend, opt for mid-calf boots with plenty of studs or buckles. 
Opt for white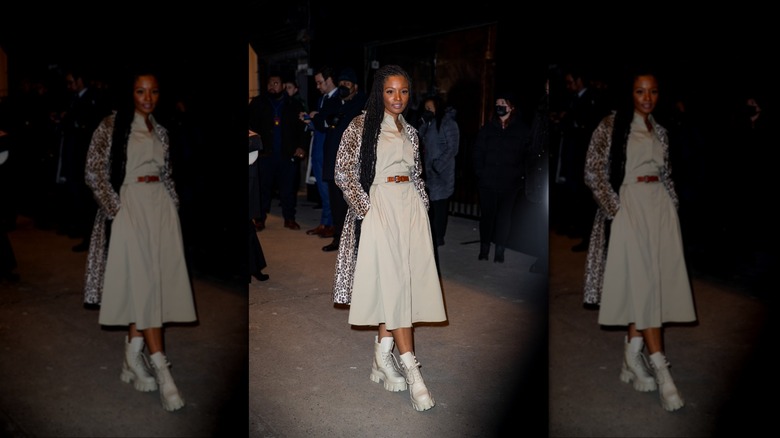 Christian Vierig/Getty Images
Besides biker boots, combat boots are another style of footwear that embodies the moto trend. There is hardly a difference between the two styles, except that combat boots have tie-up laces instead of a slip-on design. A creamy or sparkling white is perfect for those wanting a less traditional look. Although we're used to seeing leather black boots, white biker or combat boots give you a lighter touch but are still street-style ready.
Buckled features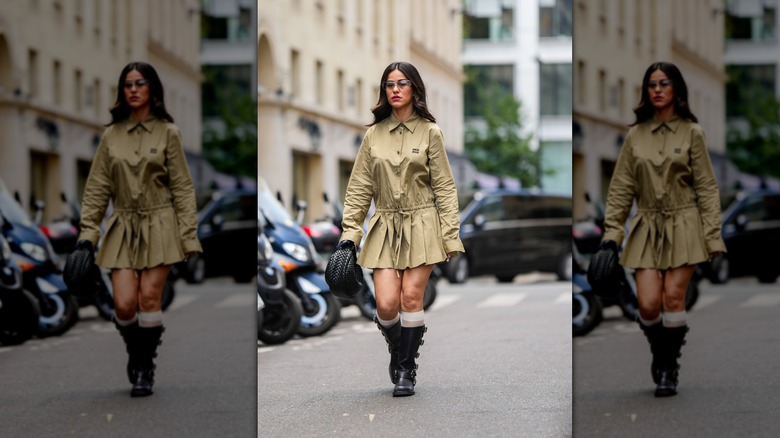 Edward Berthelot/Getty Images
We've seen buckles completely take over boots from the heel to the upper thigh. Although you don't have to go for the extreme buckled look, you also don't have to ignore such a vital accent. Buckled boots typically come with silver hardware, which gives a colder and edgier look than gold. Most buckles are for pure decoration, but they're perfect for completing your look and biker aesthetic.
Brown biker boots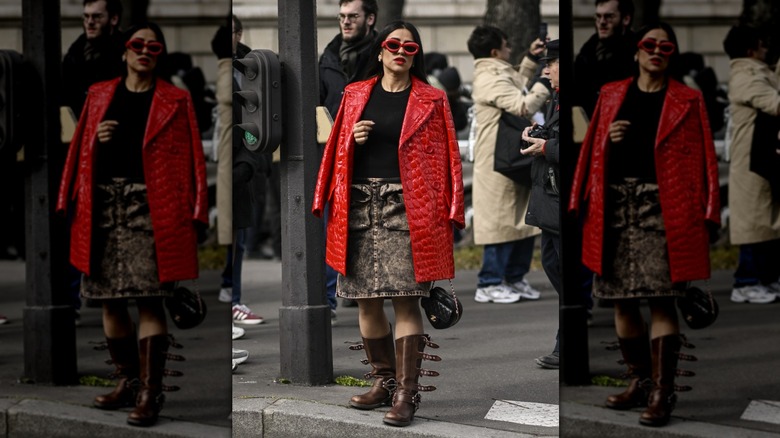 Daniel Zuchnik/Getty Images
Are you tired of the black boot? Don't worry, because biker boots look great in all colors. Brown boots might be less edgy than black, but they still go with all your outfits and might even add some color if you're wearing all black. Although brown boots tend to gravitate toward a Western-style, a few silver studs or buckles can bring some of that edge back into your footwear.
Sleek leather boots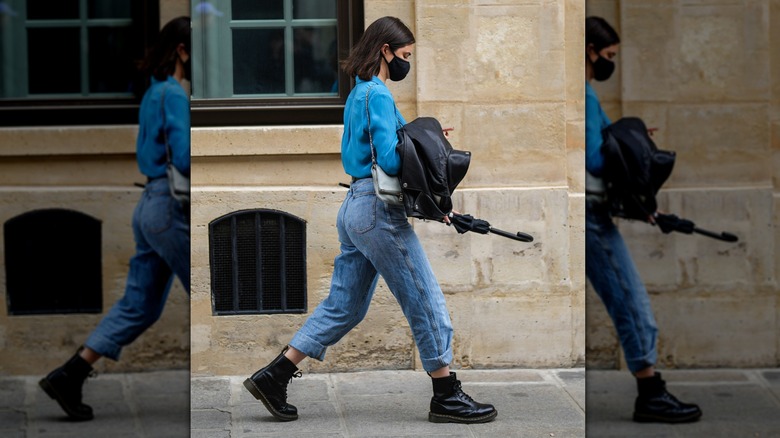 Edward Berthelot/Getty Images
If buckles and boots are not your thing, a sleek pair of leather boots combines your modern style with the moto trend. Boots like Dr. Martens are known for giving you the '90s grunge look this trend embodies. While not as edgy, sleek leather boots can easily fit into your wardrobe without a hitch. Opt for a platform or lace-up feature to add more of this street-style aspect to your boot without compromising the essence of the trend.