Why The 'Together, We Could' Hinge Prompt Is A Solid Option For Your Profile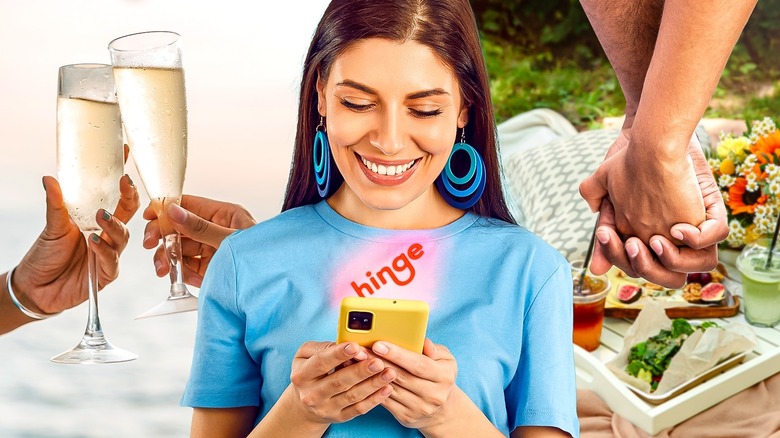 Static Media/Shutterstock
Hinge is known as "the dating app designed to be deleted," promising that you'll go on your final first date after you sign up. That's a bold claim, but the company's history supports it. The app, which launched in 2012, received a facelift in 2015 when it started focusing less on user engagement, and more on getting its users out on actual dates (which is the ultimate reason why people use dating apps to begin with). As Hinge co-founder and CEO Justin McLeod said to CNBC, "We started over from scratch." 
Since then, Hinge has successfully gotten people talking about many of its unique capabilities, including the voice prompts that went viral on TikTok in 2021. Hinge prompts are another interesting feature that users like to have fun with. They're an easy and effective way to showcase your personality, and since the online dating platform requires that you select three out of more than 100 prompts in order to match with others, there's no way around using them. Thus, a great Hinge hack to get the best matches involves finding the best prompts to answer; if you're struggling with that decision, you could do the tried-and-true "secret to getting to know me" prompt," or you could turn to a really exciting option: the "together, we could" prompt.
Here's why 'together, we could' can work for your profile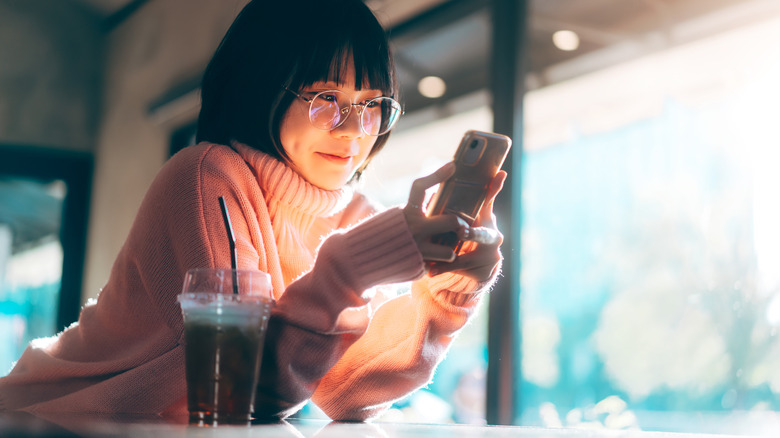 dodotone/Shutterstock
If you're looking for a Hinge prompt that shows off your unique passions, "together, we could" fits the bill perfectly. It can also be used to let prospective dates know about your intentions, like whether you're up for casual dating or looking for something serious. The key in both cases is to be authentic, honest, and friendly in your response. 
A little humor doesn't hurt either, as TikToker allpurposepippa demonstrated with her profile. The 5'11 Hinge user uses the prompt as a kind of test, writing, "together, we could find out if you're lying about your height."
Jokes aside, dating coach Ruby Love says that answering the "together, we could" prompt is a great way to help potential matches imagine what it'll be like to be with you — whether that involves backpacking across Europe or doing polar dips in the Atlantic Ocean. "It showcases your interests, but in a way where you're allowing [your match] to join you on this journey," she says. 
Intrigued? Wondering what a solid response to this prompt looks like? We've got a few possible responses.
Keep it lighthearted and welcoming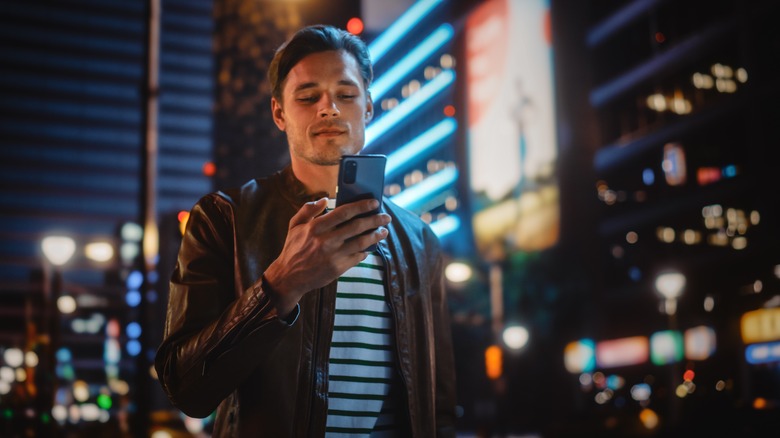 Gorodenkoff/Shutterstock
While answering the "together, we could" prompt, you want to sound laid-back and welcoming. There are few possible ways to do this. If casual encounters are your goal, make that clear using this prompt. You could type, " ...have a one-night stand and never refer to it again," or "...kiss for a full minute at a bar of your choice." 
If you're looking for something more serious, try hinting at that in your response, perhaps with humor or exaggeration to make it sound less intense — think something like "...travel the length of Asia together." As dating coach Emyli Lovz says, promises of traveling make solid replies because "everyone is a world traveler nowadays, and if they're not, they binge-watch videos of people just like themselves traveling the world." Lovz also recommends adding a snippet of something you don't like about the world to your response, especially if you think your ideal match might feel the same way. You could type, "together, we could discuss the pitfalls of income taxes over a bottle of wine," or "...binge-watch and laugh over the 'Cabin Fever' movies." 
If you want your response to have a better chance of translating into an actual date, try being specific — suggesting checking out a local bar together over the weekend, for example. And don't forget to enjoy yourself! Chances are you'll have fun answering this Hinge prompt no matter what your reply is.