Charm Necklaces Are Coming Back In Fashion - How To Style The Y2K Trend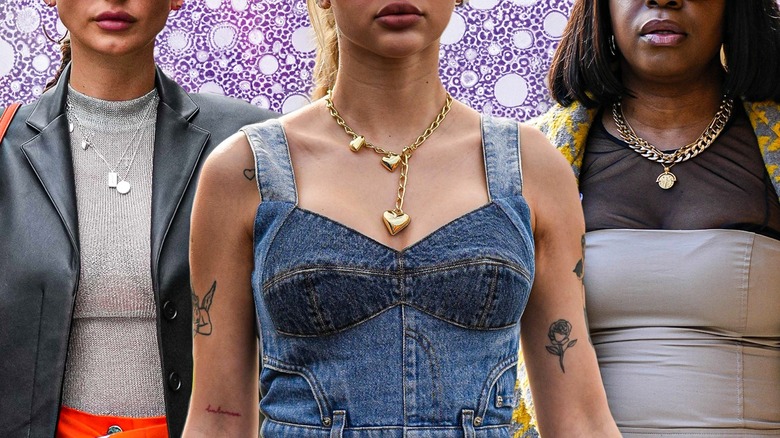 Static Media/Shutterstock/Getty
Whether we like it or not, the Y2K fashion era is here to stay. We've seen multiple examples of how this nostalgic era has infiltrated our wardrobes for the long term. For those still looking to get on board, accessories might be the easiest way of testing it out. Charm necklaces are the latest Y2K-inspired trend revitalizing our jewelry collections. Although you probably remember collecting charms when you were younger, these grown-up charm necklaces are nothing like those from your youth. More sophisticated and high-fashion, the charm necklaces of today are chic nods to this vintage piece.
Multiple brands have showcased elevated charm necklaces recently, from Burberry to Chopova Lowena. The best part of charm necklaces re-entering our collections is the personal touch they give you. Picking out charms that signify important symbols for you is an easy way to make your jewelry personal and unique while still rocking a maximalist piece.
Multi-charm necklaces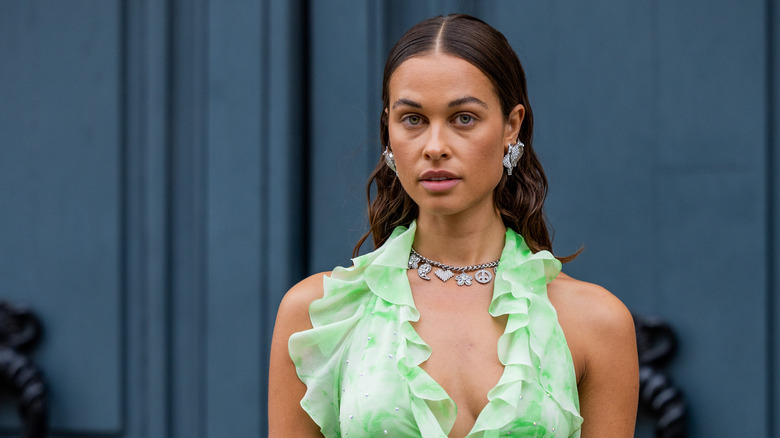 Christian Vierig/Getty Images
We've all seen the classic charm bracelets that are overflowing with trinkets. Bring this same chic chaotic vibe to your necklace with a multi-charm piece. Pick and choose your favorite symbols that represent something personal to you to give your accessories a unique touch. The Erdem Autumn Winter 2023 collection is an excellent example of how this '90s jewelry piece is ready for a high-fashion moment. Opt for a mix of big and small for a more haute couture effect.
Back charms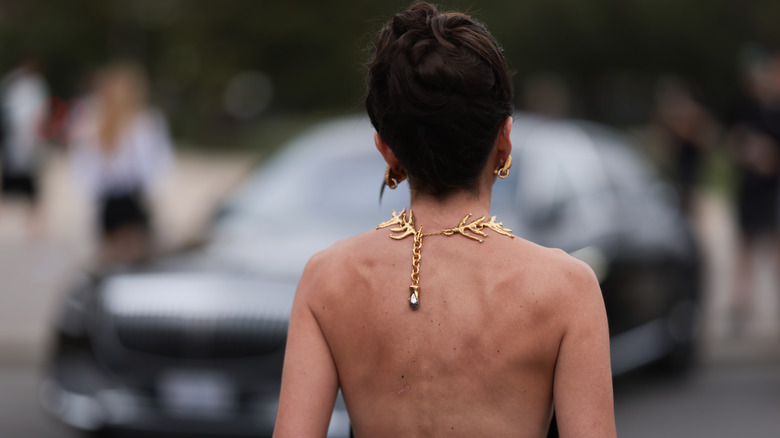 Jeremy Moeller/Getty Images
It's not just your collar that deserves some flair. Back necklaces have become more common and give backless dresses a more elegant and formal touch. Take Jessica Chastain, who wore a decadent charm back necklace during the amfAR Gala in 2017, which made for a refined moment (via The Real My Royals). Take advantage of all the space by opting for a charm necklace that glamorizes your back. Not only will this emphasize your backless piece, but it gives a hidden sophisticated fashion moment.
Classic hearts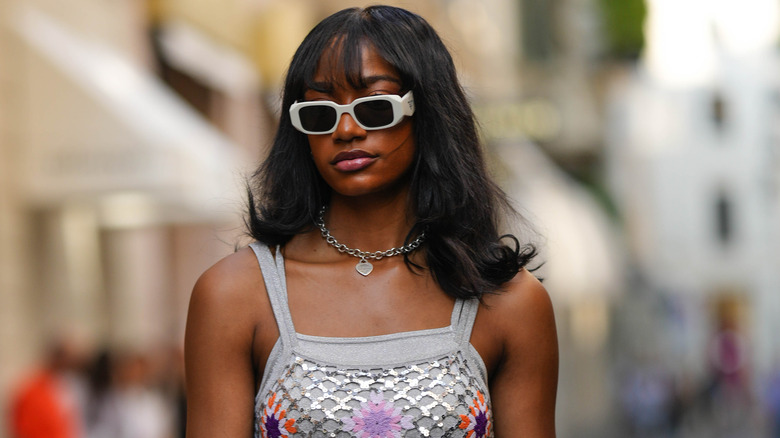 Edward Berthelot/Getty Images
Hearts are some of the most common charm necklaces on the market. Not only are they a simple design, but they can be as statement or subtle as you want them. Brands like LaQuan Smith have taken this classic heart to the next level with an oversized heart that is far more eye-catching than any '90s charm necklace.
Draping necklaces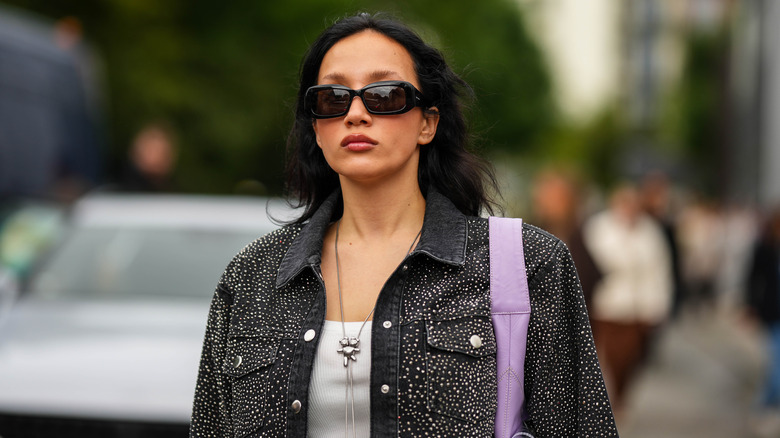 Edward Berthelot/Getty Images
Most wear charm necklaces in a choker style or a shorter length. Since they mimic the charm bracelet, it's not often you see them draping longer than the collarbone. But longer charm necklaces are stylish accessories that pair well with layers that need an extra shine. With a longer chain, you can fill up your necklace with more charms or include one larger pendant for more of a statement.
The more, the merrier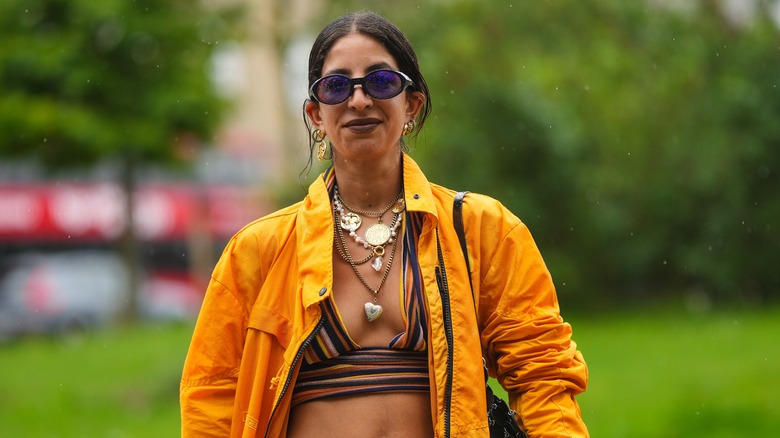 Edward Berthelot/Getty Images
We know multi-charm necklaces are chic and nostalgic, but what about multiple chains? If you don't have individual charms, wearing multiple necklaces in various lengths can give you the same messy couture vibe as numerous pendants can. This styling trick is more accessible for those who own many individual chains, and it's a chic look we've seen on the runway from brands like Chanel.