Hyper-Tailoring Is The Trending Silhouette For Winter 2023/2024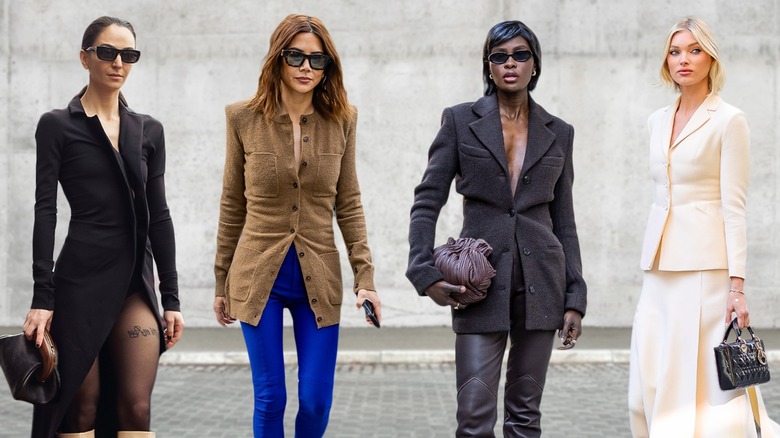 Static Media / Shutterstock / Getty
Oversized and baggy might've been the norm for style in the last couple of seasons, but the winter will bring something entirely different. Instead of wide and roomy, we'll see plenty of cinched and structured pieces this season that offer a more polished look. Designers like Saint Laurent (via Vogue) and MM6 Maison Margiela (via Women's Wear Daily) have already picked up on this trend and translated it into elegant numbers that help elevate the winter wardrobe. Blazers, coats, and pants are just a few items you can easily incorporate into your cold-weather ensembles to get a much more sophisticated look.
This winter's tailored looks go beyond just the lengths of sleeves and hems; the trend is about giving your silhouette a structured yet contrasting look. With broader shoulders and a cinched waist, these pieces work towards an effortless hourglass silhouette. Pleated details on your bottoms can help create the appearance of longer legs and a taller figure. All these details will help create a sleek, trendy, and timeless winter wardrobe. Able to last many seasons, you don't have to worry about longevity with these new additions to your closet.
Blazer dresses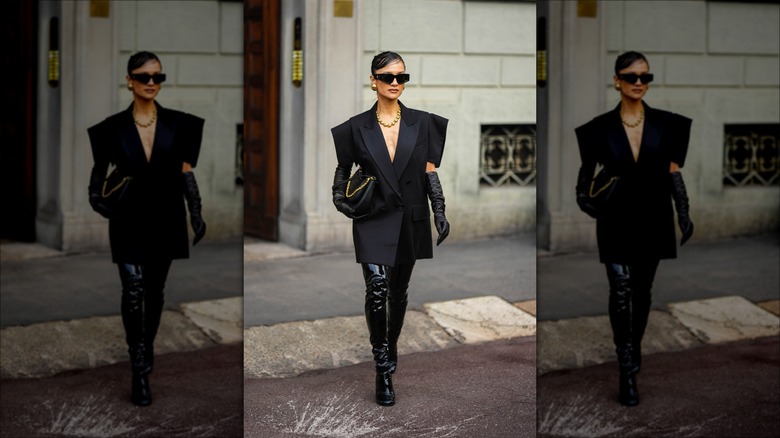 Edward Berthelot/Getty Images
The hyper-tailoring trend is all about featuring contrasting proportions within your ensemble for a high-end look. Alexander McQueen's Autumn/Winter 2022 show gave us a first look at how to create this style in a single piece, combining the masculine aura of a blazer with the femininity of a dress. With the immaculate details of a cinched-in waist and power shoulders, your style is just as refined as it is elegant.
Cinched coats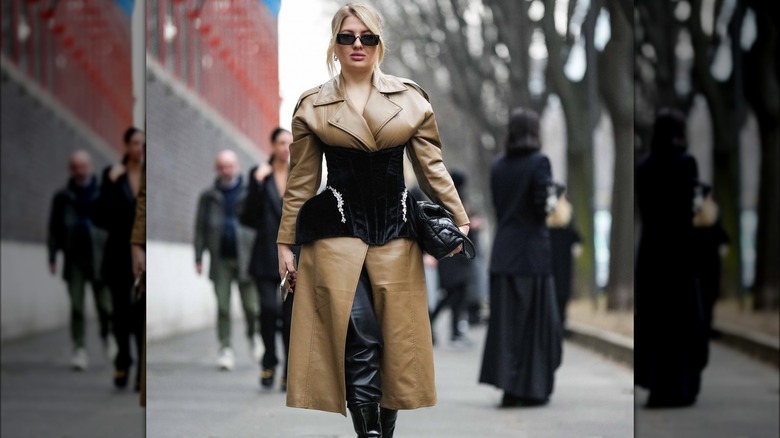 Edward Berthelot/Getty Images
While coats might be more known for how warm they keep you than the style they add to your outfits, this winter, it's time to refresh your favorite outerwear piece with the hyper-tailoring trend. Whether it's a pre-designed piece with wide-set shoulders and a cinched waist, or a belt or additional layered piece that brings the mid-section together, there are plenty of ways to manipulate your coat to give you this look.
Refined jumpsuits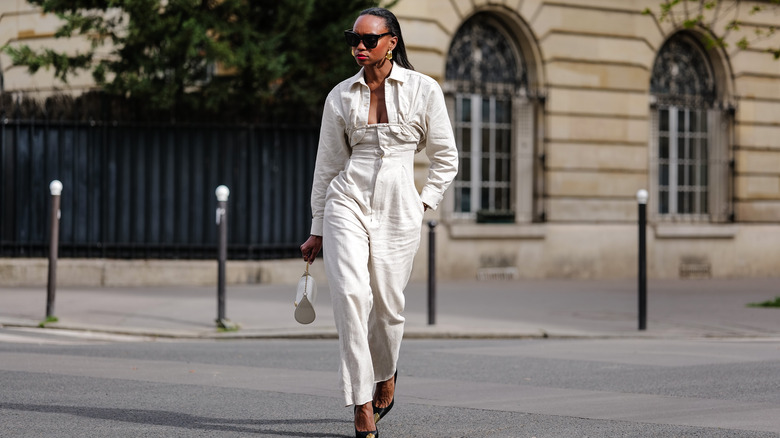 Edward Berthelot/Getty Images
A stylish jumpsuit is one of the chicest pieces on the market, even if it makes going to the restroom an adventure. Alternatively, these sophisticated jumpsuits with tailored details are sleeker and give you more of an hourglass silhouette than your typical one-pieces. Tailored jumpsuits include a more form-fitting design with a cinched waist that allows for more structure than its baggy counterpart.
Smart blazers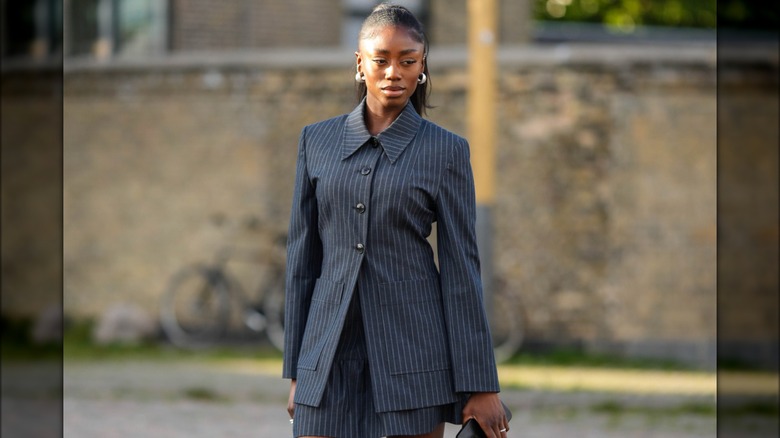 Edward Berthelot/Getty Images
There is no item in your winter wardrobe better for the hyper-tailored trend than a blazer. Blazers with cinched waists and prominent shoulders create the illusion of a personalized (read: tailored just for you) look. As style influencer Lydia Jane Tomlinson points out via Instagram, structured blazer's silhouette is not necessarily a new design. Brands have long used this tailoring method to create an hourglass figure with ease. With a simple piece like this, you can greet winter with sophistication.
Sharp pants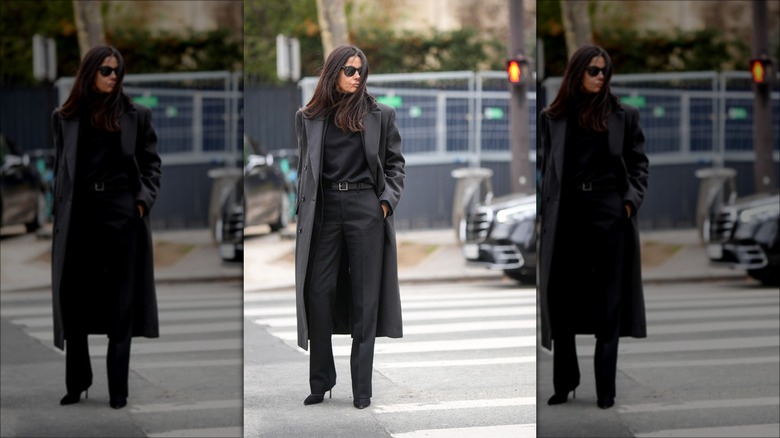 Edward Berthelot/Getty Images
While tops and outerwear pieces are quite adaptable to the tailored look, this detail is just as easily added to your bottom apparel. Opt for tailored trousers and jeans with pleats to get this trending structured appearance for your winter pants. With creases that run the entirety of the leg, you can give the illusion of a taller figure while maintaining an elegant vibe.