Whatever Happened To The Limited?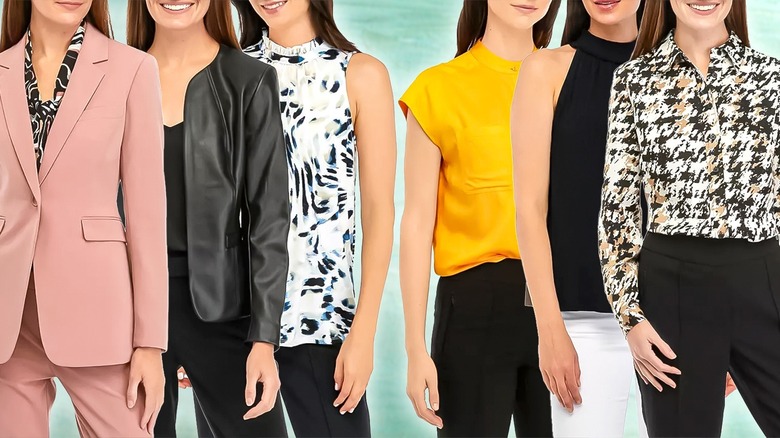 Static Media / Shutterstock
Once upon a time, the stylish folks of the world who needed something fashionable but not too expensive almost always headed straight for The Limited. Found in so many local shopping malls, it started off as a favorite for fast-casual fashion and then morphed into the go-to site for young professionals. It was the very definition of polished, and its offerings looked great on all body types, made even better by the fact that so many pieces could be seamlessly mixed and matched, then taken from the boardroom to happy hour without interruption. 
No matter that the brand dominated much of the '80s, '90s, and early aughts, The Limited eventually fell victim to the same fate as so many brick-and-mortar retailers, fading into relative obscurity in surprisingly quick fashion. That's not to say that The Limited has completely gone under, however. These days, it's a brand available for purchase at Belk department stores. Better something than nothing, right? 
How it all began at The Limited
It was a long and winding road for The Limited to land on Belk's shelves, however. The brand's storied history began in Columbus, Ohio. A man named Leslie Wexner had been working in his parent's general apparel store for about two years when he decided that a shop with a more niche market would be a good idea. In 1963, he opened The Limited in a local shopping center, and so named it because it carried a limited amount of retail options. The shop was so successful in its first year that a second store soon followed, and eventually his parents shuttered their own retail location to join forces with their visionary son. 
One of the things that helped the chain grow so quickly was the fact that merchandise was closely monitored to see what was and wasn't popular among shoppers, so the company adjusted inventory accordingly. This ahead-of-its-time tactic helped the chain grow with lightning speed, and soon it morphed into the boutique of choice for young women with an eye for affordable fashion. In fact, 100 locations were open and thriving by 1976.
Explosive growth in the '80s and '90s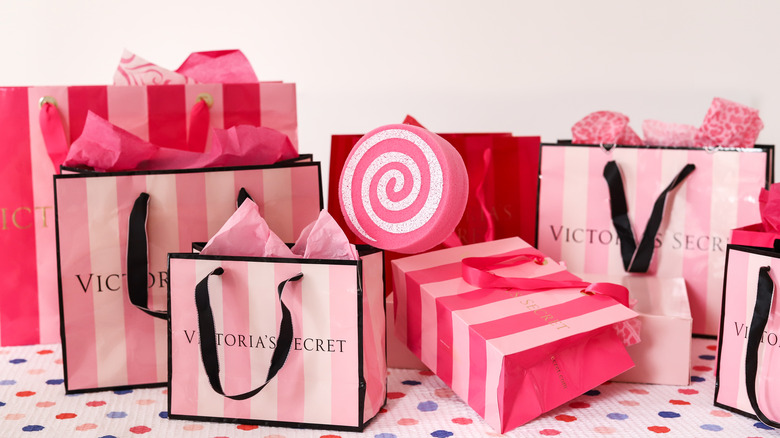 Yuliya Machulan/Shutterstock
The 1980s saw The Limited expand its stronghold not by adding more target audience groups to its existing merchandise options but by adding different stores to its umbrella. Brands like Limited Express (later known simply as Express) honed right in on the teen and party-girl market, and Limited Too skewed even younger, offering fashionable pieces to elementary and tween girls. The company branched out even further at various times with the purchases of enormous brands like Victoria's Secret, Lane Bryant, Lerner Stores, Abercrombie & Fitch (known these days simply as Abercrombie), and Bath & Body Works, among others. 
With this impressive list of subsidiaries and absolutely huge sales numbers ($8.64 billion in 1996), The Limited seemed poised to continue its juggernaut-like status well into the new century. That said, the 2000s came with an entirely new set of circumstances that only the savviest people were able to foresee. As a result, many companies in the retail industry fell victim to a rapidly changing market. 
These challenges slayed The Limited in the 2000s
It's not that Limited Brands wasn't trying to succeed in the 2000s. Whereas some brands become complacent and stop paying attention to the market, Limited was constantly maneuvering to satisfy the customer. Case in point: In 2001, Structure stores, which targeted the men's fashion market, were folded into Express stores as a way to consolidate and revitalize the brands. The Limited also changed hands when it was sold in 2007 to Sun Capital, as founder Leslie Wexner decided to focus his efforts on Bath & Body Works and Victoria's Secret. 
However, The Limited struggled to keep up with the ever-accelerating pace of fast fashion. In fact, it pivoted away from finding fashion in the marketplace and instead developed its own in-house collections. Since women now had more places to look for attractive pieces at low prices thanks to the internet, the quality and timeliness of the inventory were of paramount importance and left consumers wanting more. 
Although the prevalence of online shopping certainly changed the retail space, plenty of stores have been able to adjust and thrive. On this, Shelley E. Kohan of store analytics firm RetailNext told Retail Dive in 2017, "Retailers that are going to win in the next decade are going to have differentiated product — authentic product that creates an emotional connection." She also notes that shoppers these days are not interested in putting up with "pain points," like long lines and poor inventory.
End of the road for The Limited stores
At its peak, The Limited boasted 800-plus brick-and-mortar stores and a significant online presence. In 2017, however, after a slow decline in business, it was announced that its remaining 250 shops were shutting down for good and that all sales had moved online. This came on the heels of a lot of whispers about bankruptcy preparation and other such telling signs that typically precede massive store closures — all despite other stores, like Abercrombie, keeping in-store foot traffic strong.
These days, a visit to The Limited website reroutes the browser straight to the brand's page on Belk's site. The line is complete with a lot of the "edgy and sophisticated" staple pieces that seasoned Limited shoppers came to expect back in the day, including dresses, blazers, pants, and blouses, also available in petite and plus sizes. Perhaps the day will come when The Limited brand makes a nostalgic run back to its own stores, but in the meantime, we at least have Belk — and it's a fair bet that many people didn't even know that was an option.