A-Line Dresses Are Here To Stay - How To Keep Them On-Trend For Early 2024
Fashion cycles are ever-changing, with many trends returning in a circular way. It may seem hard for us to keep up with, but if you are a keen fashionista who likes to stay on top of the latest looks (like these fall 2023 trends), then studying the runways is the best way to be prepared. Our observations from studying various fashion weeks across the globe have helped us predict the sartorial trends that are likely to be seen everywhere in early 2024.
One such prominent trend we have noticed is an oldie but a goodie: the return of A-line dresses. These silhouettes with a fitted top or bodice and a voluminous bottom have been a wardrobe staple for many people over the years, owing to their comfort, ease of styling, and timeless appeal. Their roomy silhouettes also look great on all types of body shapes and sizes. However, because they have been in fashion cycles for eons, it can be tough to style them in a way that is fresh and on trend for early 2024. We are here to offer you some fashion inspo so you can ace your A-line dress game.
Short and sexy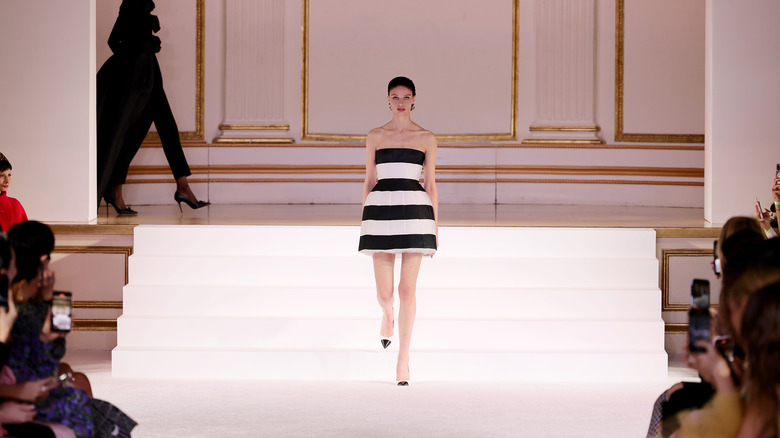 Theo Wargo/Getty Images
Take inspiration from Carolina Herrera for a fun take on this trend. Short and playful can definitely make an impact when the colors are stark and the prints are bold. If you can show off your beautiful shoulders and legs, you will certainly up the sultriness of this look.
Elevate it with accessories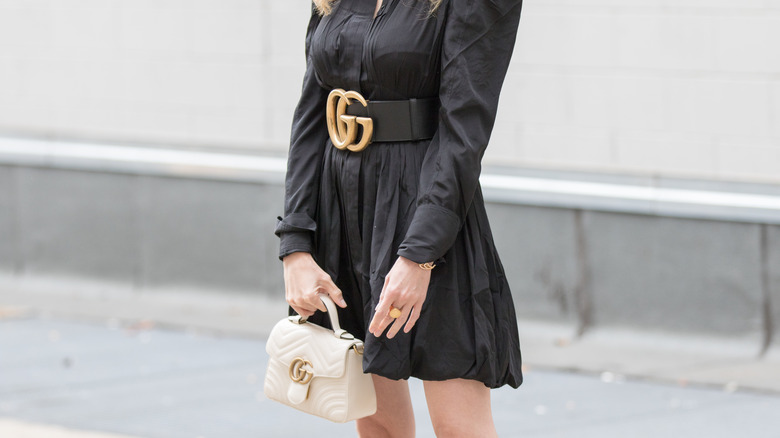 Fabio mazzarotto/Shutterstock
The silhouette may be a simple one but that doesn't mean you cannot elevate your look by adding accessories. In this all-Gucci look, the person wearing it makes an impact by pairing the dress with a belt and bag from the label, along with minimal jewelry.
Add pleats for drama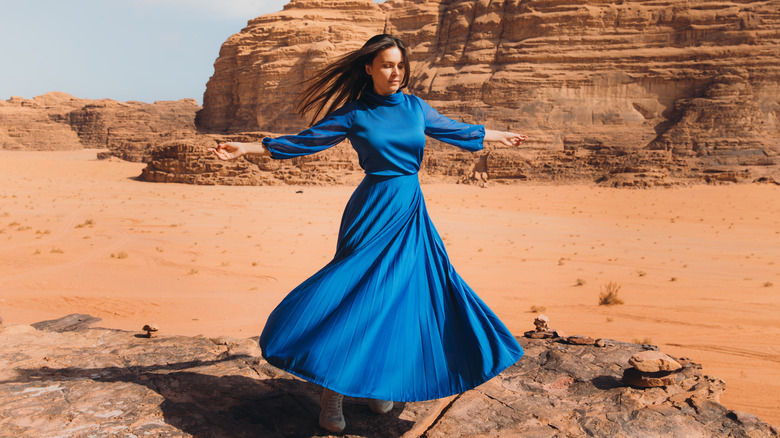 Anastasiia Shavshyna/Getty Images
A full skirt attached to a fitted top gives the appearance of a more svelte and slender figure. When this is further enhanced through pleats on a full skirt, the effect of volume on the bottom is even more elevated, leading to an extra dramatic effect that everyone is sure to love.
Sheer corsets keep the look on trend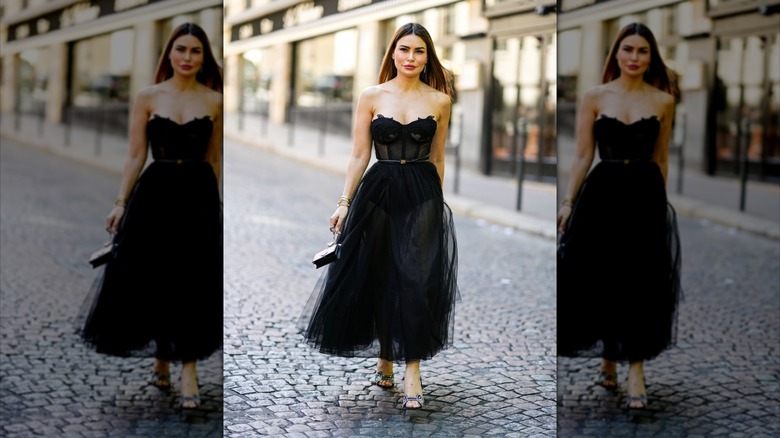 Edward Berthelot/Getty Images
Another huge style for the coming fashion season is the naked dress trend and if you want to incorporate it into your A-line dress, you can do so by ensuring the bustier is sheer. The hint of skin shown is wonderfully offset by the full skirt below. 
Full skirts add va va voom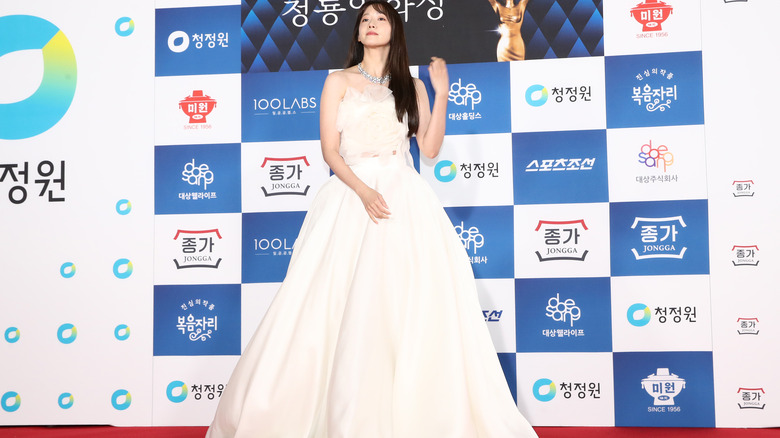 Chung Sung-jun/Getty Images
A-line silhouettes are particularly well-suited to formal red carpet events, as evident through their popularity with royalty and nobility in centuries past. You can give the look a contemporary twist by pairing it with a wispy and sexy blouse and on-trend accessories, as seen above. 
Ruffles and tulle add Victorian flare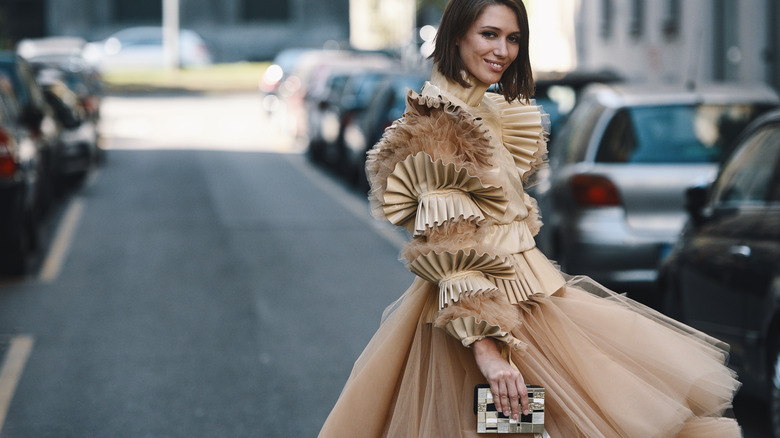 Creative Lab/Shutterstock
Who said an A-line cut on a dress has to be boring? If you play around with other trending elements, you can make your simple dress truly "of-the-moment." Ruffles on sleeves, a full-bodied tulle skirt, and an on-trend color scheme in earthy tones all check the right boxes when it comes to this look.