It's Time To Upgrade Your Fast-Fashion Wardrobe - What Items To Invest In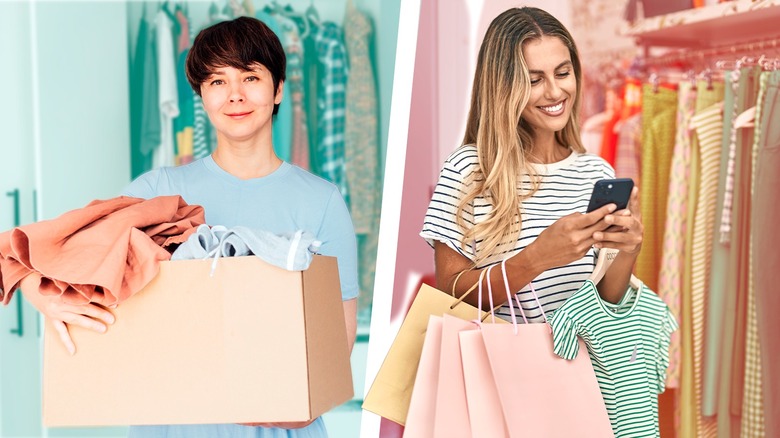 Static Media/Shutterstock
In the era of fast fashion, it's time to step back and indulge in some pricier pieces. As recent trends dictate, style is currently about practicality that's still fashionable. However, most of the time, these pieces will come at a price. Although you can get more clothing for less at a fast-fashion store, they won't last as long as a genuine or authentic piece. These pieces are worth their investment because you won't need to replace them after a few uses. The concept of cost per wear comes into play when investing in a quality piece you'll use time and time again.
If you constantly replace your jeans or blazers, investing in quality materials can help ease some of that burden over time. You also want to invest in classic and timeless pieces that will always be useable instead of trendy pieces you'll only wear for one season before they're out of fashion. Fast fashion has come a long way in the last few years, but investing in quality products often comes with more sustainable options that tend to be more ethical. Don't worry about splurging on each item in your closet because only a few replacements are required to elevate your wardrobe.
Leather jackets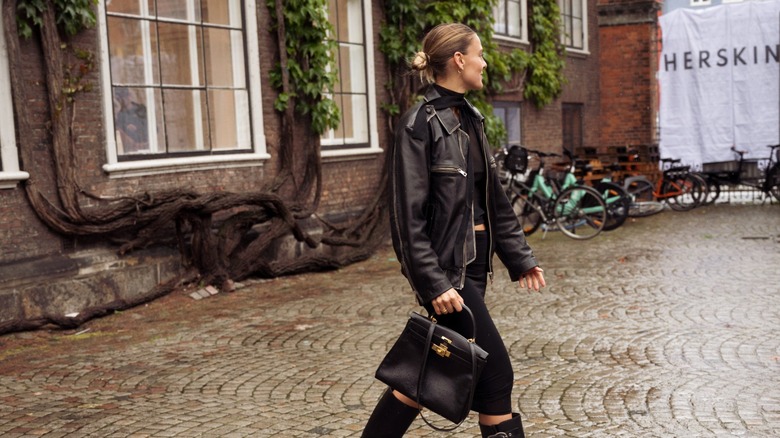 Raimonda Kulikauskiene/Getty Images
While any leather jacket will be pricier than most other clothing pieces, it's one you want to invest in. A leather jacket will always be stylish, making it a safe investment. Good quality leather, vegan or not, will hold up over time and in most weather conditions. With proper care, quality leather jackets can last you for years. As Megan Collins of The Style Girlfriend points out, a quality leather jacket will get distressed over time but will look even better with these minor flaws.
Neutral blazers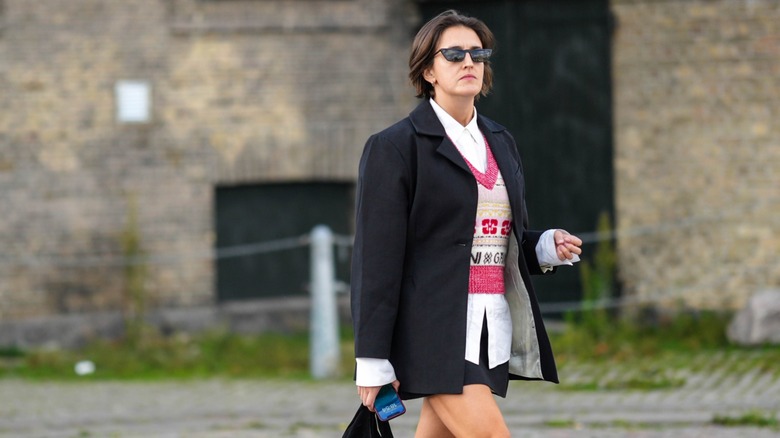 Edward Berthelot/Getty Images
As we've seen in recent trends, blazers are crucial to most wardrobes. Not only is it a street-style piece that can add polish to an edgy look, but it's also a practical garment you should invest in. A quality blazer will last, even if you don't wear it daily. Depending on your style, your blazer might only get a few uses, but it can make a great first impression in professional settings. If you require a petite or tall length, investing in a blazer that fits your measurements can make the difference for a tailored look.
Luxury sweaters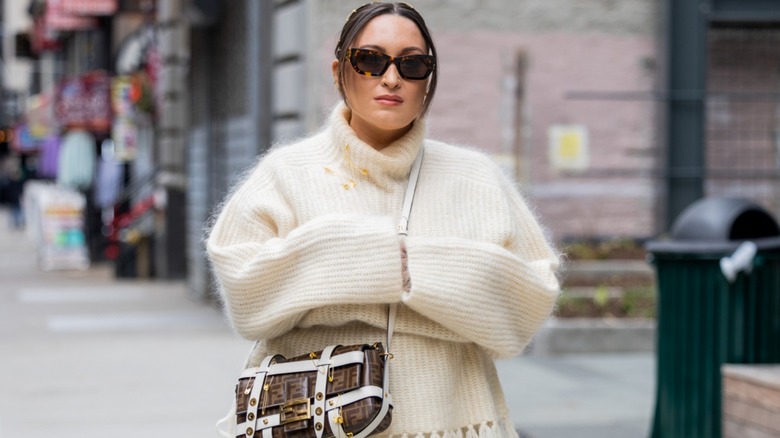 Christian Vierig/Getty Images
When investing in clothing pieces, you want to ensure you're getting the best quality out of it. For that reason, you'll want to splurge on finer fabrics that look and feel luxurious. While polyester might be cheaper than others, fabrics like cashmere and cotton are silky soft and are worth their heftier price tag. Not only are these designs more classic and timeless, but they'll be in your closet for years longer than a polyester if you're taking care of them properly, according to Total Wardrobe Care.
A go-to bag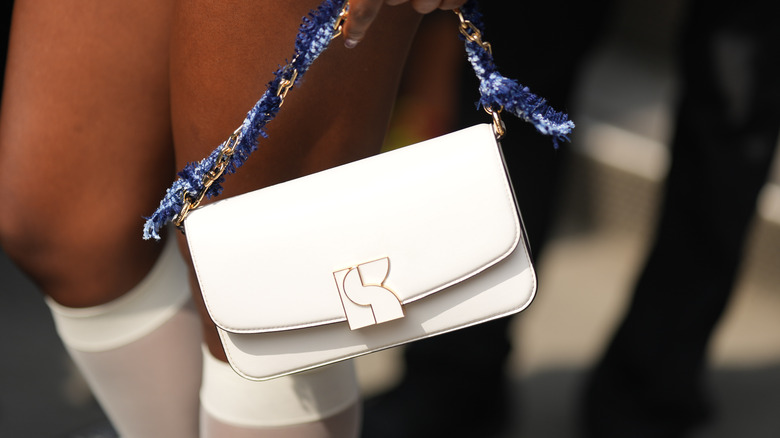 Edward Berthelot/Getty Images
Sure, we've seen plenty of handbag trends in recent years that range from minimalist to over-the-top. However, having a versatile handbag in a neutral color is vital if you want a piece that you can always fall back on. Investing in higher-quality bag materials is essential if you want them to be easier to clean and last longer. Hozen Collection recommends sticking with leather, vegan leather, or straw materials if you want something chic and long-lasting. Depending on the intricacy, these options might be pricier but will hold up for years with proper maintenance.
A going-out dress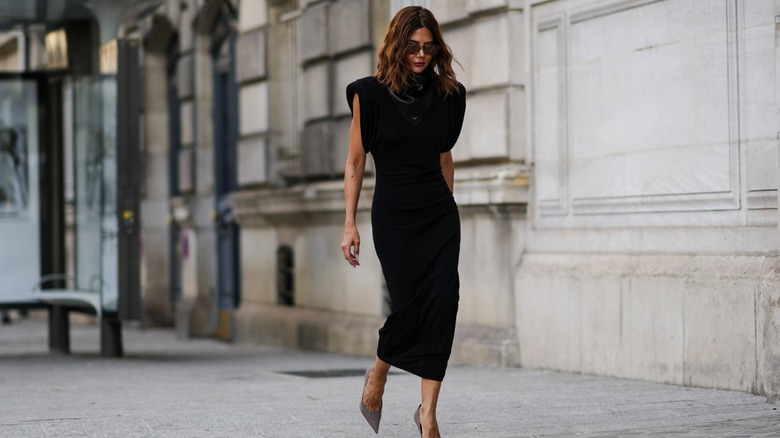 Edward Berthelot/Getty Images
We've all heard the phrase about keeping a little black dress in your closet, and it's true. A luxurious and quality evening dress will not only be timeless for any event but can also get you out of the stress of any last-minute formal events. Party and evening wear tend to be more expensive because of all the added details and designs behind them. Investing in a classic evening dress or look will keep you from having to buy a new outfit each time you go out. Reach for a traditional black silk dress or blazer and pants set for something you can reuse on any occasion.
Plain tees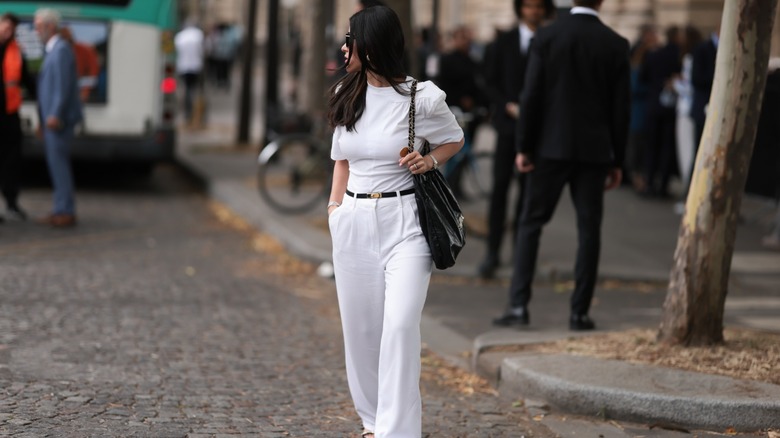 Jeremy Moeller/Getty Images
We've seen how Bottega Veneta and Prada brought back the white tank top, and it's time to indulge in this essential staple. You can layer the top or wear it on its own, depending on what outfit you're going for. Investing in a quality T-shirt is wise in the long run, as you won't need to replace this piece soon. Cheaper tees will fade over time or start pilling, depending on the fabric. Quality tees hold their shape and color and are always ready to wear.
Classic trenchcoat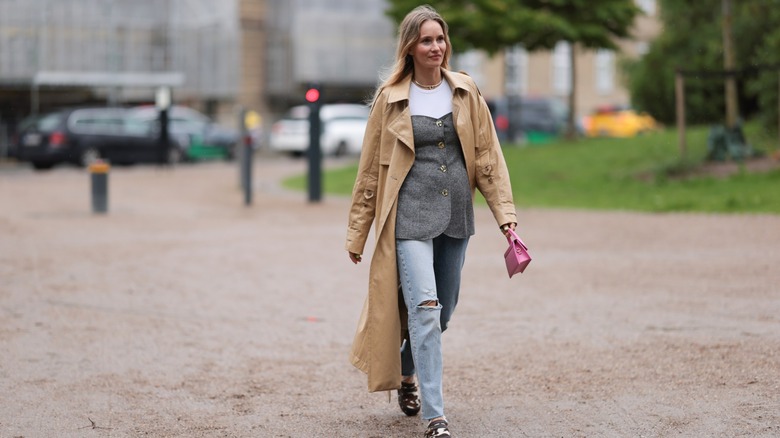 Jeremy Moeller/Getty Images
No matter where you live, a trenchcoat is a must-have to replicate the famous French-girl style. In the fall and winter seasons, a trenchcoat is a great piece to keep you warm and add a laid-back style component to your outfit. Since you won't use this piece year-round, investing in a trenchcoat that will last even sitting in your closet is crucial. A classic in the trenchcoat industry, Tod's Fall/Winter 2023 Women's Fashion Show was a perfect example of how a trenchcoat can transform any look for any occasion.
Black boots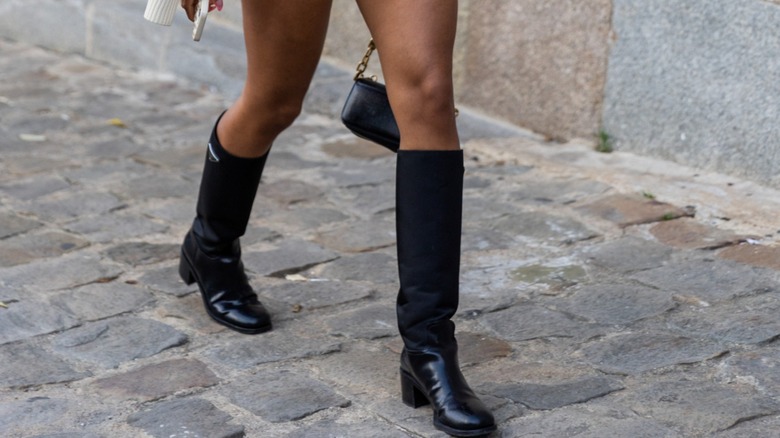 Christian Vierig/Getty Images
Another fall essential is the boot. Investing in quality boots will keep you from repairing or replacing your footwear each season. However, it's crucial to choose the right colors. While Barbiecore might be a fun trend, black boots will go further in pairing with different outfits. Remember that you want your cost per wear to be worth the price tag, and black boots will add up each time. Whether you opt for a classic knee-high like Bottega Veneta's or a shorter option like Stella McCartney's, you won't regret investing in these shoes.
Denim jeans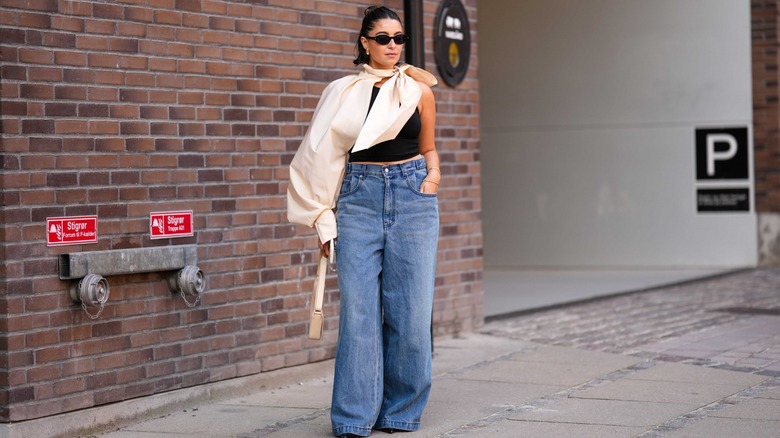 Edward Berthelot/Getty Images
You can never go wrong with a good-fitting pair of jeans. The best jeans won't lose shape after a few washes and will still help you feel good. You can't compare the feel of quality jeans, which comes with a higher price tag. Authentic denim will have less stretch but will last you for years longer than an inexpensive pair. These denim jeans are 100% cotton, making them a pricier material than a blend. However, it's a piece you can wear year-round, making it one of the bases of your wardrobe.