How The Fall Equinox Will Impact Your Zodiac Sign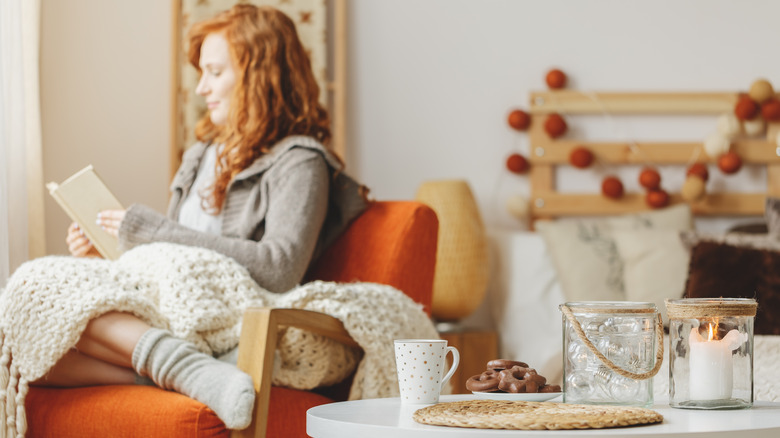 Katarzynabialasiewicz/Getty Images
If you're a fall time girlie, you've likely already got the autumnal decor out, a PSL in hand, and "Gilmore Girls" or "Practical Magic" playing on a loop in the background. The arrival of the 'ber months is certainly a reason to celebrate and with them comes the Fall Equinox on September 23. Not only will the days begin getting shorter as the cooler weather rolls in, this seasonal event also marks the beginning of Libra season and holds spiritual significance for each element of the zodiac wheel.
Libra is a cardinal modality and when the sun enters this balanced zodiac sign of the scales, profound change and realignment can be expected. Some may fare better than others, but no matter your sign, take this celestial event as a tip-off to slow down and fine-tune your orientation to your life and the goals you've set in place. "As you get ready for the equinox, take a few moments to jot down the best and worst of your summer, and your biggest hopes and fears for winter. Light a candle to banish the worries and invite positivity," according to celebrity astrologer and psychic Inbaal Honigman, per Hello! India.
The fire signs: Aries, Leo, and Sagittarius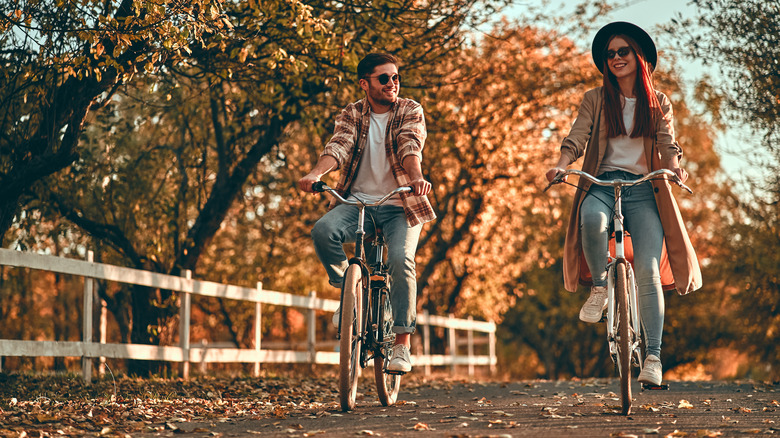 4 PM production/Shutterstock
If you're a fiery Aries, Leo, or Sagittarius, you can expect the Fall Equinox to be a time of enhanced romance when it comes to matters of the heart (via Reader's Digest). You may feel the impulse to make bold moves -– and this very well could be the time to take action –- but remember to remain grounded in your relationships and use the Fall Equinox as a reminder to go about things differently than you have in the past.
You may find it challenging to transition into the quieter months as a fire sun sign -– or a fire rising sign –- but it'll serve you well to sit on your hands and quell your antsy impulses during Libra season. If you have Sagittarius placements in particular, you may be able to channel some of this energy by planning a trip to look forward to in the winter months -– a cozy Airbnb with friends, food, and adventure should do the trick.
The earth signs: Taurus, Virgo, and Capricorn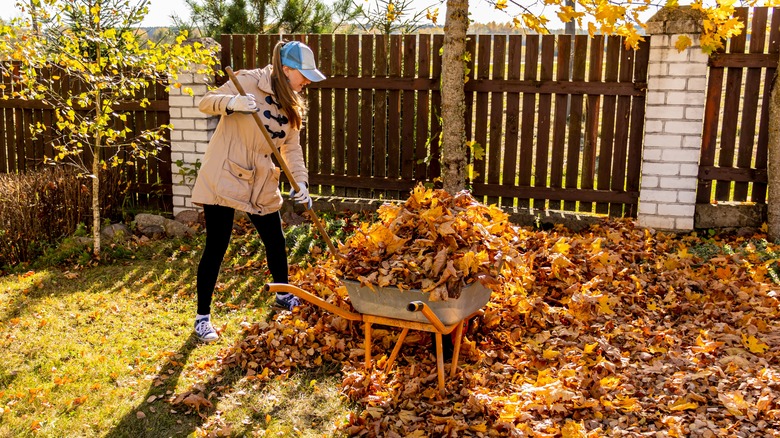 J_Koneva/Shutterstock
Earthy Taurus, Virgo, and Capricorn likely find comfort in the autumnal months and get a great thrill and sense of groundedness from prepping the home for the cold season. From removing clutter and laying out fall decor to organizing the pantry and raking the leaves, these signs can expect a rush of energy and a desire to take the home and the heart to the next level.
"Libra energy offers you a chance to slow down and refine your goals," astrologist Nivedita Kapoor tells Reader's Digest, and so you may find that under the Fall Equinox, practical goals are more easily accomplished. Decluttering may also apply to emotional baggage and personal boundaries when it comes to stewing or ruminating on an event from the past. And if this celestial event has anything to offer us, it's to release the old to make space for the new. According to Travel + Leisure, a fall vacation around the Equinox to enjoy the riches of nature in either Arizona, North Carolina, or Montana would be deeply rejuvenating for these earthy, pragmatic zodiac signs.
The air signs: Gemini, Libra, and Aquarius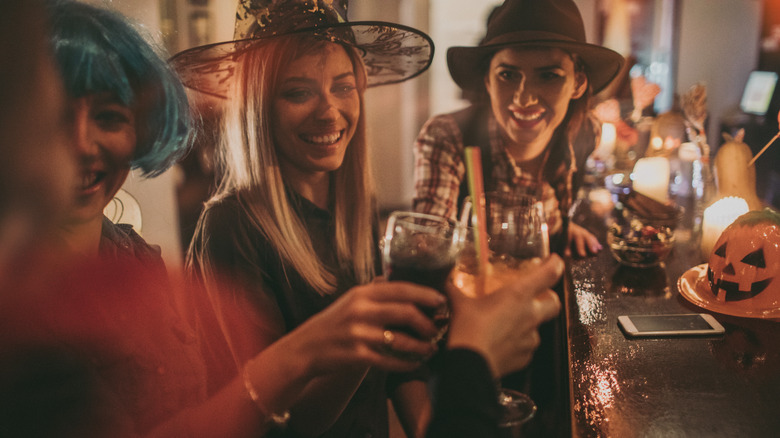 Aleksandarnakic/Getty Images
The Fall Equinox is sure to be a thrill for the air signs — Libra, of course, in particular as the event kicks off their time to shine. But Gemini, Libra, and Aquarius can all expect some exciting movement in their social lives during this era and the creative ideas will be flowing abundantly (via Reader's Digest). Libras should consider tapping into their superior party planning magic and throwing an epic Halloween get-together — however, they'd be wise to make sure they aren't overextending themselves and that the preparations are enjoyable and fulfilling, rather than depleting.
Aquarius may feel a let-up of tough energy as their planetary-ruler Saturn moves into gentle Pisces, inspiring them to process their emotions and tap into new creative energies. Gemini will be on a roll when it comes to charm and wit, so it's prime time for these twins to amp up the charisma and ask for what they want.
The water signs: Cancer, Scorpio, and Pisces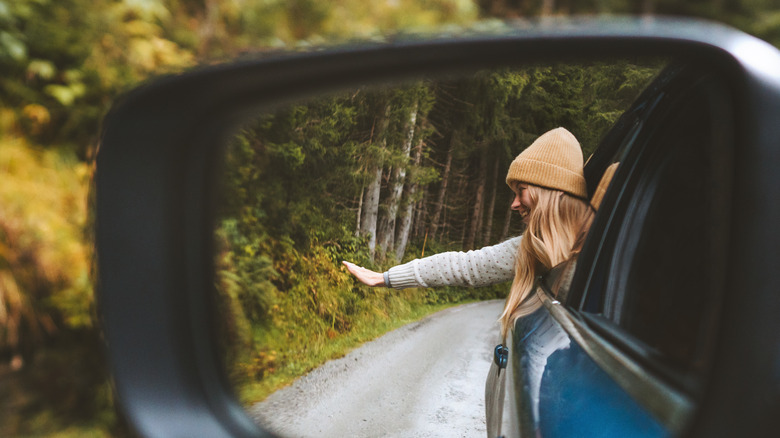 Everste/Getty Images
Emotionally in-touch, homebody water signs of the zodiac will likely be feeling a bit sleepy during the Fall Equinox, and spending a lot of time in the comfort of your home is more than okay during this season. Nurturing your inner-self and connecting to the rhythm of the season will help Cancer, Scorpio, and Pisces feel tethered as we enter the colder months. While you likely visited your fair share of cleansing bodies of water over the summer months, continuing on with this trend throughout the fall will serve these signs well. Cold plunges, walks near the lake's edge, or fishing trips are all fine choices.
On the other hand, weekend getaways can give these sensitive signs an energetic uplift that is likely to feel more than welcome. A dreamy destination, like viewing the majestic Northern Lights is just right for these spiritual zodiac signs this time of the year (via Travel + Leisure). Other mystical locations, like Salem, Massachusetts will also likely be quite satisfactory for Pisces, in particular, while Cancers should look toward the wholesomeness of apple orchards in Virginia.