Try A Butterfly Bob Cut For Extreme Volume And Texture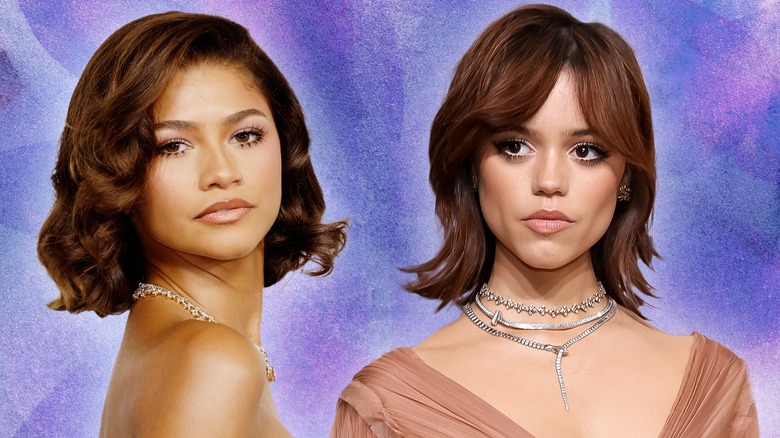 Static Media / Shutterstock / Getty
We're obsessed with two hair trends in 2023: the short, layered bob and the butterfly cut. While the chic, short bob — typically exuding that sleek, cool-girl appearance — and the flowing long butterfly haircut — famous for its soft, fluffy-ish look — couldn't sound more different, the butterfly bob brings the two opposite vibes together for a unique, bold look. "A butterfly bob is more layered and has much more texture than the previously popular blunt bob," Ryan Austin, a celebrity hair guru, told Bustle. This all-about-the-waves look combines Y2K realness with a modern 'cut for something truly extraordinary. 
Anyone who wants a softer spin on the traditional bob cut — or a shorter spin on the beautiful butterfly cut — should try the butterfly bob cut for the best of both worlds. For example, TikToker @travelingwithjessica posted a video flaunting and discussing her Zendaya-inspired butterfly bob, showing her love for the haircut. Many viewers liked the look, calling it "beautiful," and one commenter even thought the haircut evoked Marilyn Monroe vibes. We can't think of anything more glamorous, so let's dive into our favorite inspos for this 'cut.
Embrace the Old Hollywood look
The butterfly bob resembles Marilyn Monroe's iconic romantic hairstyle, so why not lean into those lovely Old Hollywood vibes if you like that ultra-old-school-glam look? Try parting your butterfly bob to the side and aiming for loose-yet-structured curls to channel your inner Monroe. You might just the Marilyn Monroe effect in full force if you do.
Go as short as you want
Anyone who enjoys the micro-bob hair trend should go as short as they're comfortable with when customizing their butterfly bob. While many celebrities and models tend to opt for chin-length (or longer) butterfly bobs, you should feel free to go shorter if you prefer short bobs. Your hair will look edgier and potentially even bouncier since it'll be lighter, so it's worth a shot.
Or flaunt a butterfly lob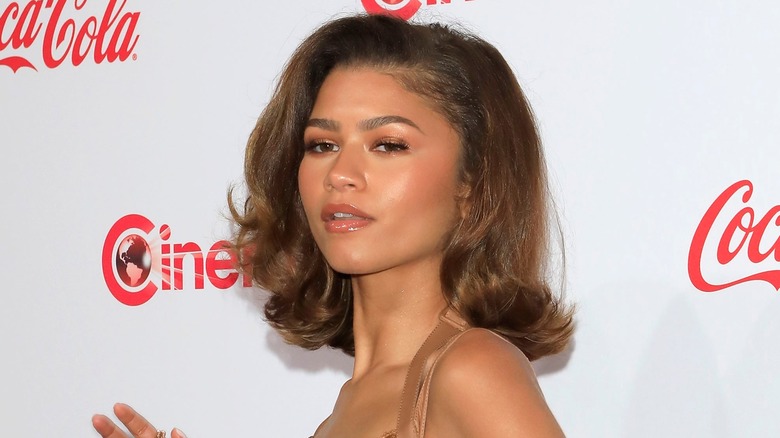 Kathy Hutchins/Shutterstock
On the other hand, going for a longer spin on the butterfly bob, like Zendaya's iconic haircut, will make the haircut look more romantic. While the traditional butterfly 'cut involves long hair and the butterfly bob embraces short strands, a butterfly lob is the perfect in-between — not as lengthy as the classic butterfly look but less cropped than a full-on bob.
Rock your natural hair color for the haircut
Thanks to the short length, layers, and bouncy look, the butterfly bob haircut is one of the bolder 2023 hair trends. Since the cut is so trendy and bold, there's no need to opt for a vibrant, unconventional hair color. Instead, we recommend sticking with your natural hair color — or another traditional hair color, like blond, brown, or black — instead of anything too intense so you don't take the attention away from the cut itself. (Nevertheless, we can't fault you if you try out a new color — boxed dyes are dangerously fun.)
Style it however you like
You shouldn't feel pressured to style the butterfly bob one specific way. If you want to rock the classic loose waves, go for it, but there's nothing wrong with wearing it straight, curled, polished with products, messier with minimal styling, or any other way. Even though the butterfly bob trend is specifically styled with waves, you should wear your hair however you want, whether the style is trendy or not.