Low-Rise Maxi Skirts Aren't A Long-Term Trend - Here Are The Timeless Options To Buy Instead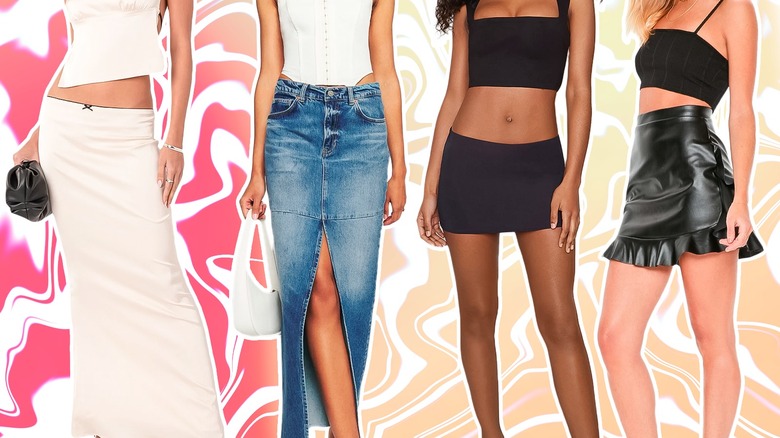 Static Media/Shutterstock
We're already over the low-rise jeans resurgence — and we're starting to get tired of low-rise maxi skirts, too. That low-lying waistline was fun for a minute and is ideal for summer looks, as it shows off our midriffs, making longer garments — just as jeans and long skirts — look more summery. But like low-rise denim, low-rise maxi skirts aren't timeless; they're hot momentarily until people recognize that they aren't so practical for the long term.
Next time you shop for a new skirt, we recommend looking for something timeless rather than trendy, as trends come and go, but a garment you genuinely enjoy wearing and feel confident in will always lead to beautiful outfits. Also, we're not saying to avoid maxi skirts; those long, girly garments are gorgeous and versatile. We're just saying that you might want to opt for a more traditional maxi skirt instead of the low-rise look. Plus, there are many more timeless skirts to explore!
An always-cute miniskirt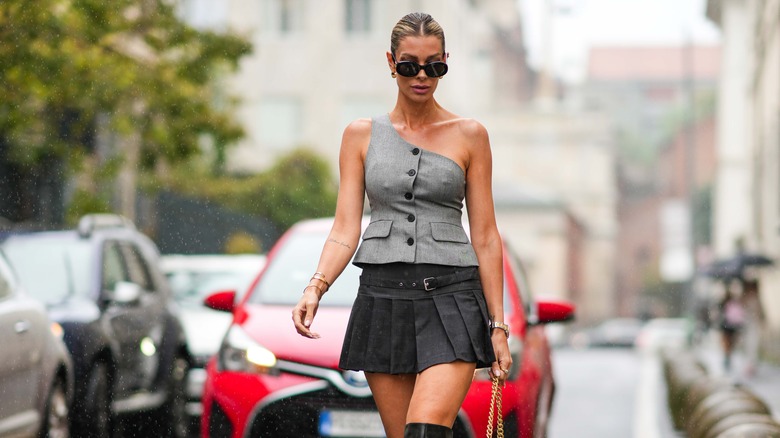 Edward Berthelot/Getty Images
Miniskirts are forever in style because they're so effortlessly flirty and cutesy. Thus, we recommend having miniskirts in various colors and patterns. And don't let their short lengths trick you into thinking they're only for parties and playful settings. With some tights, outerwear, and successful styling, you can even bring your favorite miniskirt into the office for a fashionable work look.
Edgy denim skirts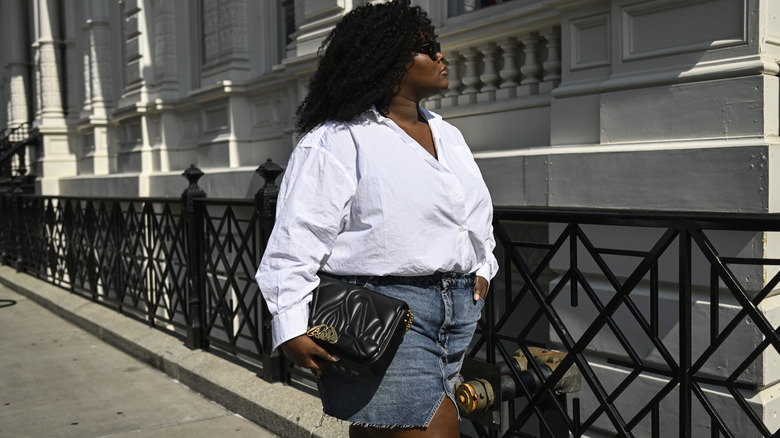 Daniel Zuchnik/Getty Images
Anyone who enjoys adding slightly girlier spins on casual streetwear outfits needs denim skirts of all lengths. Denim skirts typically appear edgier and less fancy than most other types of skirts and are fun to pair with belts, leggings, and other unique details, so you won't need a low-rise to look cool.
Sexy leather skirts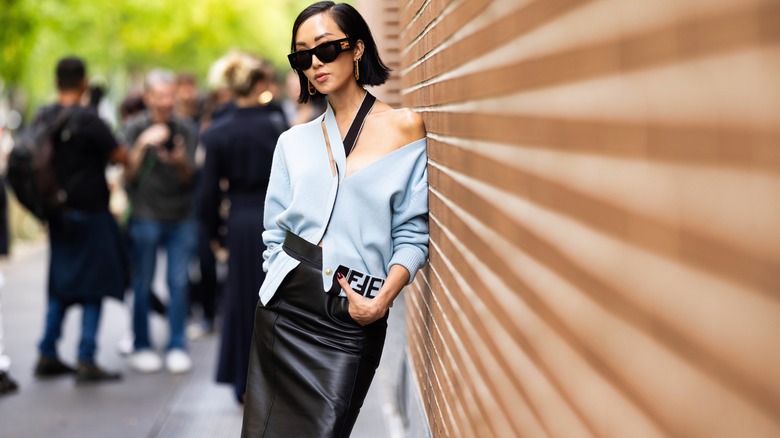 Valentina Frugiuele/Getty Images
The sexiest skirt option isn't a low-rise skirt — it's a leather skirt. Leather is bold, striking, and perfect for commanding attention. They provide instant intensity to every outfit, whether you wear them with leather outerwear and footwear for a theme or just use leather skirts to elevate T-shirts and blouses.
A classic plaid miniskirt look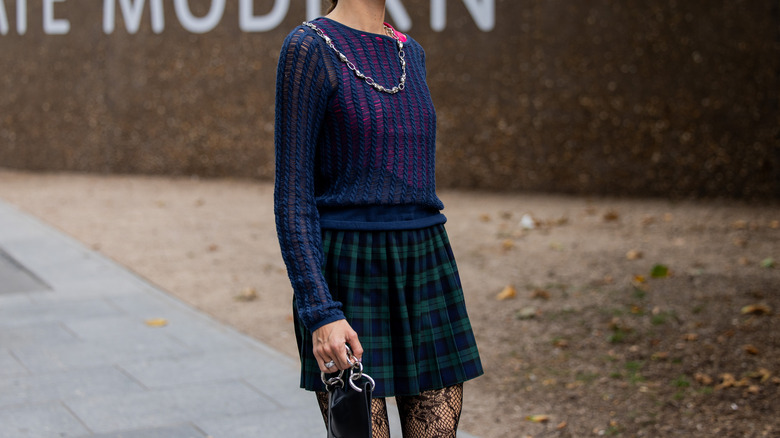 Christian Vierig/Getty Images
If any skirt can perfectly walk the line between nerdy and sexy, it's the timeless plaid high-rise miniskirt. The plaid miniskirt look is preppy with a playful flair, so you should have fun styling it. Why not wear it with a sweater and dark pantyhose to work, only to swap those aspects out for fishnets and crop tops for nighttime antics?
Seductive skirts with slits
Instead of wearing a low-rise maxi skirt to show some skin, consider flaunting a long skirt with a slit to show off your legs. Slits are daring and provocative — and look great on various skirt styles. Anyone who has the confidence to rock a low-rise skirt should be confident enough to show off a slit!
Lovely midi skirts
Are you looking for a skirt shorter than a maxi but longer than a mini? You need a midi skirt! These versatile skirts are never too short or long, making them super convenient and practical for various settings, so they serve as the perfect in-between for the two other beloved skirt options.