The Glowy Skin Trend That's Totally Dated For Fall 2023 (And What To Do Instead)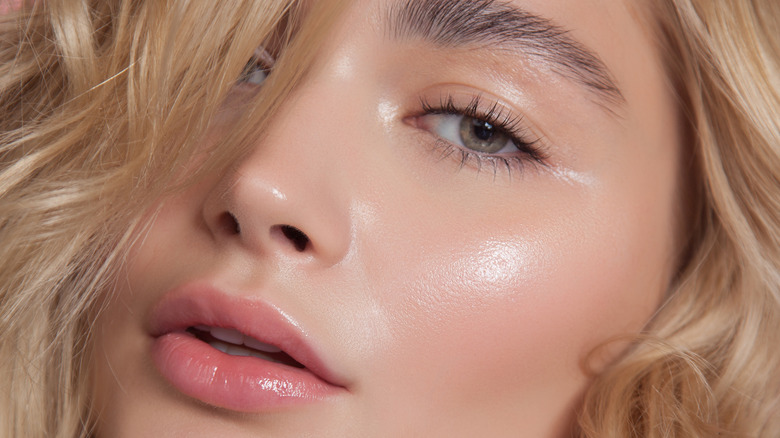 Nelia L/Shutterstock
Summer was all about dewy skin and shimmery, soft makeup looks. Skincare and makeup routines that leave you looking like a glazed donut have been trending since 2022 and the style kept going strong into 2023. Beauty lovers of all ages were rocking the look as it gives the skin a healthy, youthful appearance. However, now that fall is here, it's time to put that look to bed and opt for a more velvety, matte texture for the seasons ahead.
Advertisement
Before you shrink away in horror, we don't mean matte to the point where your skin looks dry. We're all for looking hydrated and moisturized. It just means putting away your super emollient moisturizers for daytime and swapping your uber-shiny highlighter for a more subtle sheen. That may mean making a tweak in your skincare routine and getting a new foundation. Heading into colder months also means you can bump up your coverage, so if you love that full-on glam look, you're in luck.
Velvety foundation with a subtle sheen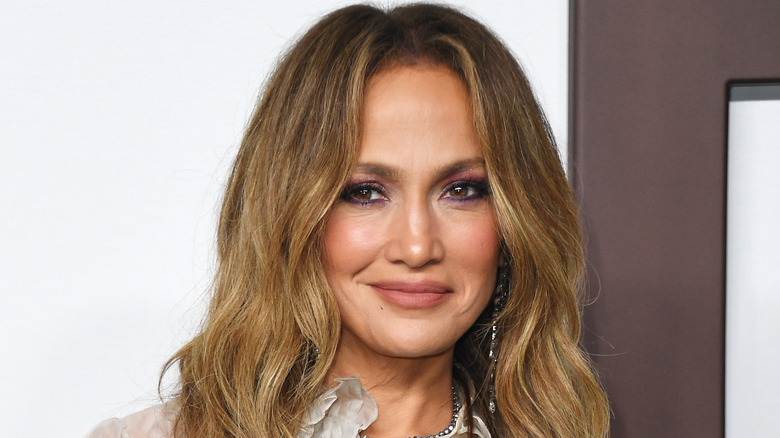 David M. Benett/Getty Images
During the fall, makeup colors tend to be more muted and your foundation should match accordingly. Skip the translucent, glass-skin look and opt for a creamier, velvet finish. This look isn't completely devoid of shimmer, but rather than an all-over glow, add a bit of highlighter on only one or two focal points.
Advertisement
Instead of looking like a raindrop, try the cloud skin trend
As the trend for super-dewy skin is fading into the background, a more matte finish is preferred these days. However, for those who don't want to look too one-dimensional, the cloud skin trend is the perfect middle ground. Create a radiant sheen with moisturizer and a dewy foundation. Next, using a large fluffy brush, apply translucent setting powder in circular motions all over your face. The finishing look should be a lit-from-within glow.
Advertisement
A matte finish doesn't have to fall flat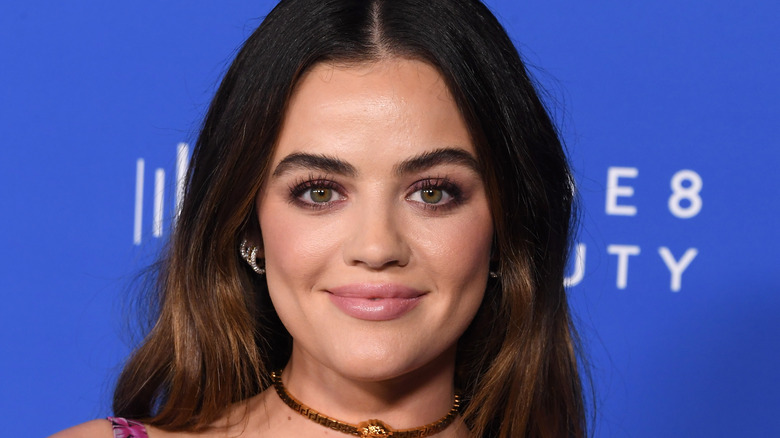 Steve Granitz/Getty Images
Matte foundations of yore had a super flat texture that made the skin look dull and dry. These days, matte makeup leaves your skin looking smooth and airbrushed, without any cakiness. Full-finish coverage means less concealer and you can skip the setting powder if your skin is on the dry side. However, if you're a bit oily, dust on some powder, but only on your T-zone.
Advertisement
Barely-there makeup lets your features shine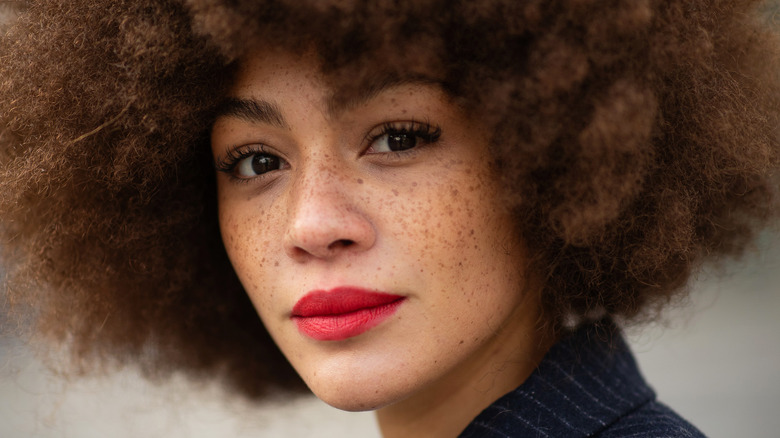 Brian Dowling/Getty Images
Sure, fall means covering up more, but that doesn't have to apply to your face. If you want to let your skin breathe, skip the heavy foundation and opt for a tinted moisturizer instead. Powder foundations are also great for colder months as it absorbs oil while giving you a hint of coverage. With skin this natural, allow your favorite features to take the spotlight, like your freckles or lips.
Advertisement