6 Tips To Transition A Summer Dress Into Fall 2023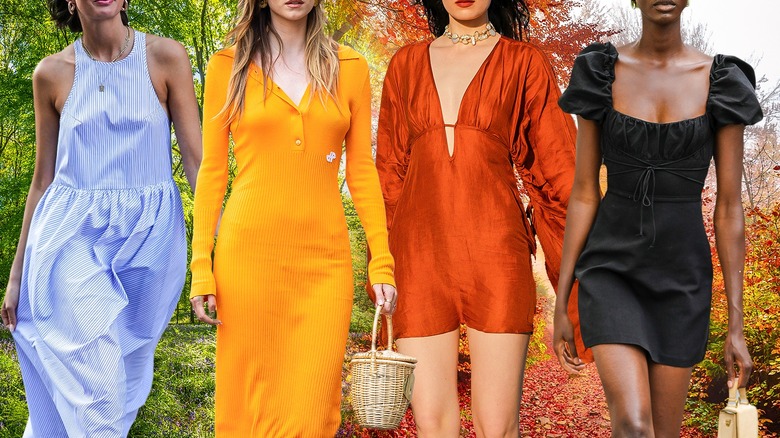 Static Media / Shutterstock / Getty
Although the fall season has arrived, you don't have to put away your summer clothes just yet. While the fall means it's time to break out the wool and cable knits, fall can also be time to rework those summer dresses you've been rocking thus far. As much fun as it is to shop for new clothes each season, there's no reason why you can't reuse your favorite summer dresses for another season. Dresses are an accessible item to remix for fall since plenty of additions can help make them more comfortable for colder weather.
One perk of reusing your summer dresses for the fall is coming up with brand-new looks you may have yet to notice. You can bring these pieces into another season in many ways, from layering to adding accessories. While there are warmer options such as sweater dresses made of heavier fabrics, they are common and overused. Opting for a summer dress this season is one way to stand out and give your fall wardrobe a refresh. To make it work, just make a few simple changes and you'll have the ultimate sustainable wardrobe.
Switch to tall boots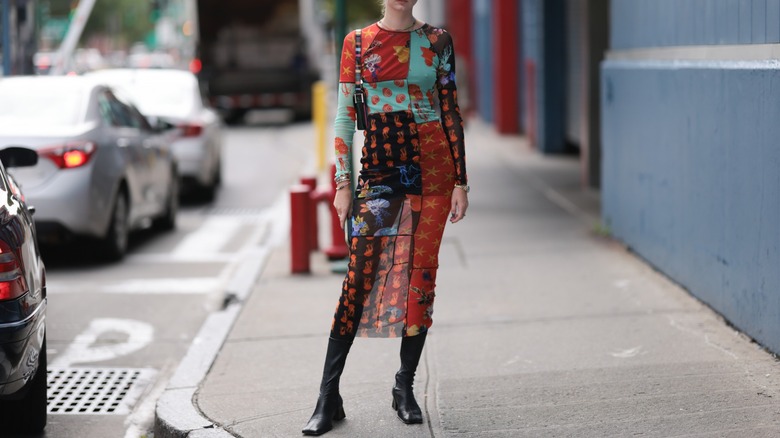 Jeremy Moeller/Getty Images
You're already bringing out your boots for the season, so why not extend the shaft to help cover up more? While everyone enjoys a good ankle boot, tall boots can add some warmth to bare legs left exposed from your dresses and are the one boot style that won't go out of fashion. Most of your summer dresses will still look chic with a classic black or brown over-the-knee boot, making it the most natural transition for your attire.
Don a cozy scarf
Not long ago, the oversized scarf was everywhere in street-style fashion. Designers like Fendi (via WWD) rocked the runway with large blanket scarves almost the length of a coat. While you don't need these dramatic lengths to get the same coziness, choosing a chunky scarf that adds enough comfort is vital. A lumpy or warm scarf can give your neck an extra heat source on those gloomier days.
Go for layers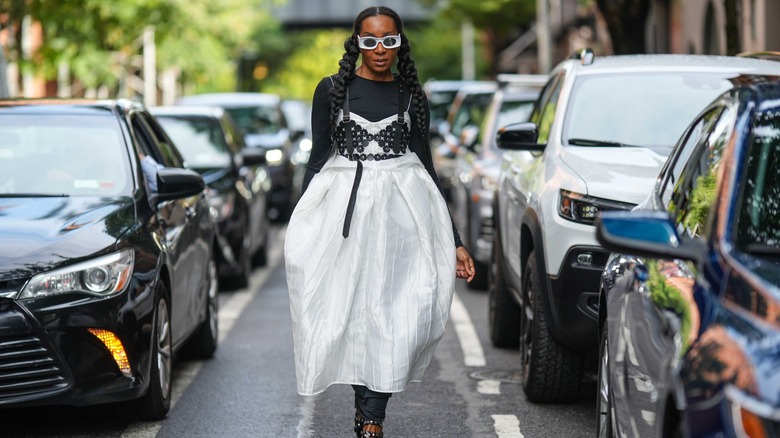 Edward Berthelot/Getty Images
The '90s and early aughts are still prominent in our fashion trends, so it's the perfect time to bring back one of the most beloved layering hacks. Placing a dress over your favorite turtleneck or plain tee will give you some extra warmth you might need. A slip dress works well for this look, making it perfect against a more casual graphic tee.
Throw on a hoodie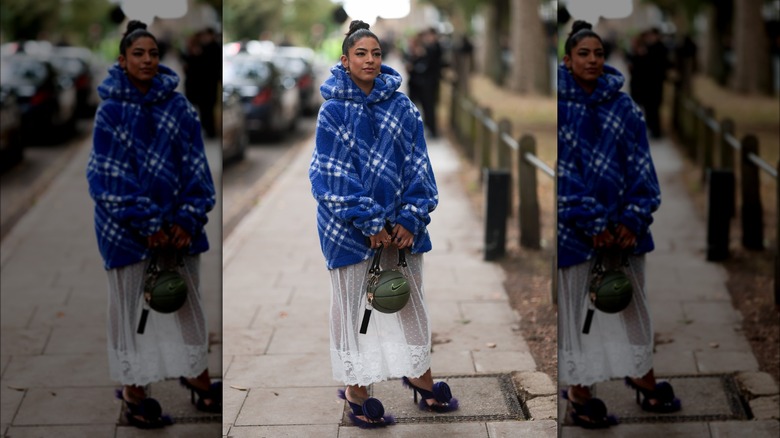 Jeremy Moeller/Getty Images
Although it's more common to see layers under your dress, it doesn't mean you can't add another piece to your clothing. Another popular styling trick to warm up your summer dress is adding a cozy sweater or hoodie on top, making your dress appear like a skirt. Some also use this trick to create newer looks and add a warmer top to their attire. Fashion bloggers like Charmed By Camille highlight how chic and versatile this combination can be during the fall season.
Bring out the coats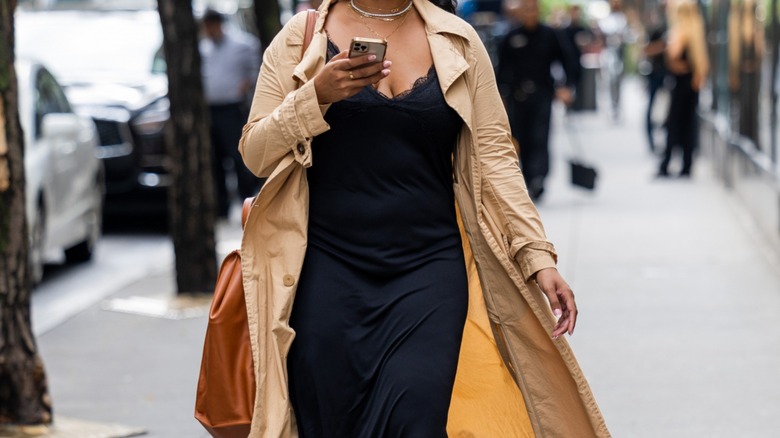 Christian Vierig/Getty Images
Besides boots, coats are probably the piece we relate most to fall. These seasonal outerwear pieces are perfect for adding another layer to your dress. You could go the classic route with a timeless trenchcoat or a funky shearling coat that adds weight and texture. Either way, a coat is a must-have for any fall wardrobe and even more when rocking your dresses.
Add tights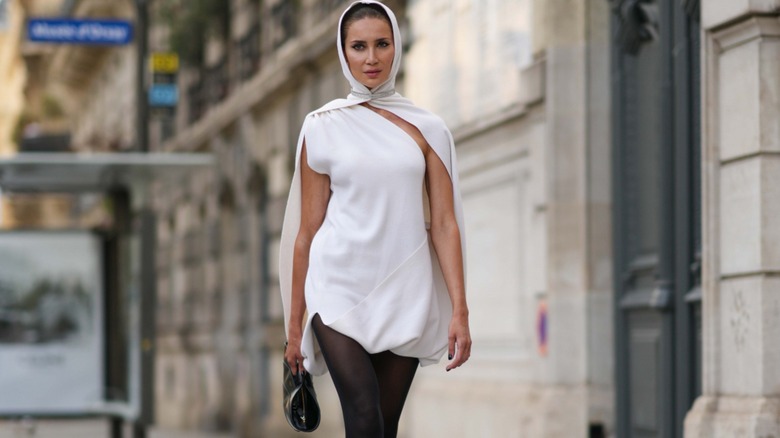 Edward Berthelot/Getty Images
No one can deny that tights are having a significant comeback since their popularity in the 2010s. Taking a cue from Blair Waldorf, a colorful pair of tights can spice up your outfits and make you look chic and preppy. Opt for fleece-lined tights that add even more warmth on super cold days. Match your tights with a primary color from your dress for a cohesive look, or stand out with a bright pop of color.