Whatever Happened To Limited Too?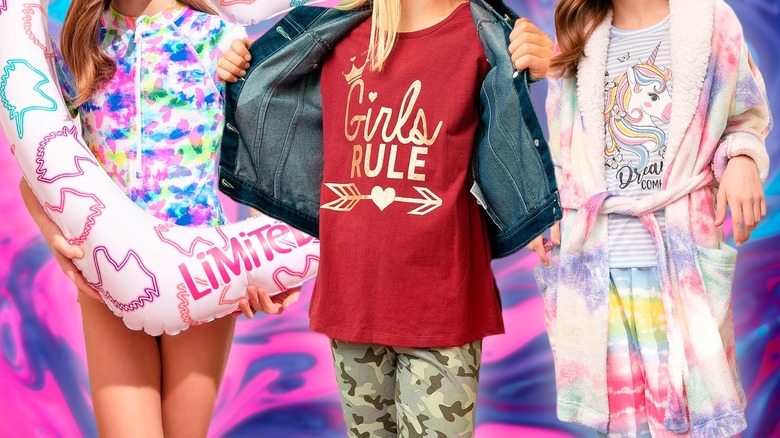 Static Media/Shutterstock
We may receive a commission on purchases made from links.
It's no secret that mall shopping isn't nearly as popular as it was a decade ago. Although a few stores like Abercrombie still manage to keep in-store traffic, many retailers like The Limited didn't have such good luck with the mall scene after the early 2000s.
The once-popular The Limited launched Limited Too for the younger crowd in 1987, offering The Limited's shoppers a place to buy cute clothes for their kids. Yet according to The Washington Post, in-person Limited Too stores failed to stay in the mall setting after the Y2K era in 2010 — following The Limited's downfall.
But believe it or not, that wasn't the end of The Limited or Limited Too outside the mall. Like The Limited — whose products you can purchase at Belk — Limited Too still has a living online and social media presence. So, fans of the adorable Limited Too can still shop and follow.
You can still buy Limited Too clothes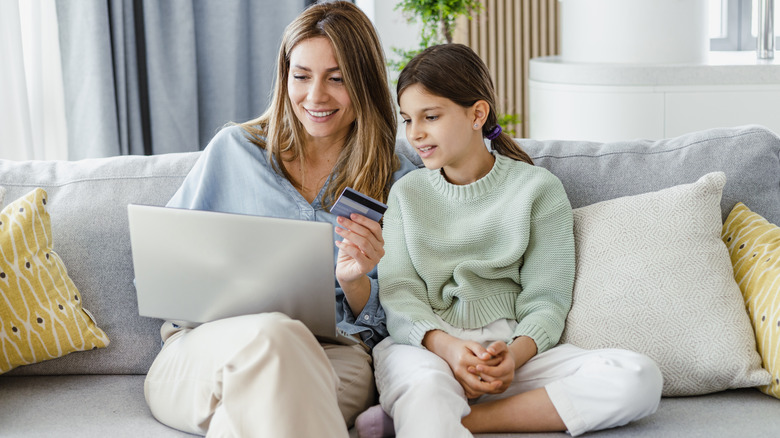 Blackcat/Getty Images
In 2015, the brand management company Bluestar Alliance LLC acquired the Limited Too trademarks. "The product mix will fill a void in the market where fashion, fun, and value are all in sync. We will engage in a social media and marketing blitz that will have a clear and concise message to both the tween consumer and her mom, that 'It's time to have fun shopping again,'" Joey Gabbay, CEO of Bluestar Alliance, said in a press release (via PR Newswire). So, where can you buy Limited Too clothing in 2023?
Bargain-hunting Limited Too fans may be happy to see that they can purchase Limited Too items from Walmart, such as the Limited Too Girls' Pajamas — 2 Pack Sleep Shirt Nightgown. Online shoppers can also pick up Limited Too garments from Amazon, such as the Limited Too Girls' Training Bra — 6 Pack Racerback Crop Cami Sports Bra. Some Limited Too items are even available through Target's website, such as the Limited Too Girl's Fuzzy Cross Band House Slide Slippers.
Limited Too is somewhat active on social media
Limited Too has followed society's transition from embracing hanging out at malls to hanging out on social media. For instance, Limited Too has over 8,500 followers on Instagram and appears to post multiple times per week. The brand is also active on Facebook with about 880 followers, though the page is very similar to its Instagram and features a lot of the same content.
Limited Too doesn't have a TikTok yet, which many other clothing brands use for promotion. It does have a YouTube channel — but that channel only had 30 subscribers at the time of this writing, with the most recent video dating back to 2019. Thus, Limited Too seems to focus more on traditional photo and caption-driven social media marketing than producing video content. The brand does not appear on X, formerly known as Twitter, either. Still, Limited Too is on LinkedIn, and the professional networking platform reports that it has 285 followers.