The Most Iconic Hairstyles Of The '90s (And Our Tips To Get Them Yourself)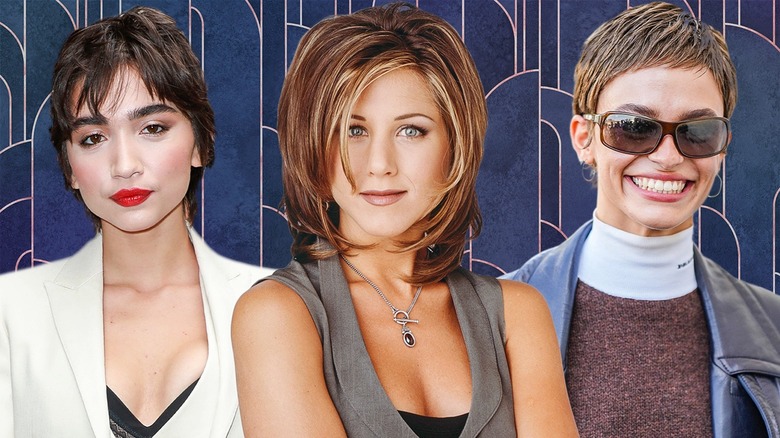 Static Media/Shutterstock
It only takes a quick scroll through your Instagram feed to know that '90s fashion is back in style. As Fekkai stylist April Story told Byrdie, "Most trends resurface and have a moment every 20 years or so, and now it's the '90s time." While that means glitter, sheer lip gloss, and crop tops with spaghetti straps are once again on trend, it also means wacky space buns, cool-girl pixie cuts, and '90s bangs are too.
Advertisement
Though the playfulness and vibrance of the decade's fashion and hairstyle trends are being rediscovered and celebrated by a new generation, these looks instill a sense of nostalgia in millennials who are eager to reexperience the looks they loved in their youth. "Nostalgia is a refuge, as people turn to the feelings of comfort, security, and love they enjoyed in their past," psychologist Krystine Batcho shared with Insider.
After a rough few years of political, social, and economic unrest, people are ready to feel a sense of carefree joy again. Sporting braided pigtails or a modern Rachel haircut is a simple way to do that. Whether you lived through the '90s once or want to style your hair as if you did, the following '90s hairstyles are iconic looks you can easily get for yourself.
Advertisement
The Rachel
Few hairstyles have as much recognition as "The Rachel," a style worn by actor Jennifer Aniston's character, Rachel Green, in the hit show "Friends." Described by People Magazine as a "haircut [that today] would have its own Twitter feed," the iconic hairstyle was a pop culture phenomenon in the mid-1990s. Despite Aniston wearing the flippy layered style for only two seasons, at one point, an estimated 11 million women in Britain alone were walking around with the same look. Today, "The Rachel" is making a huge comeback thanks to the renewed appreciation for '90s fashion trends. #RachelGreen has more than 4.4 billion views on TikTok, with hair tutorials of #TheRachel following behind at 17.4 million views.
Advertisement
While many of these tutorials focus on reviving the original haircut, others have brought a fresh take to the voluminous, shaggy style with choppy, face-framing layers. Dubbed "The Rachel 2.0" by some and the butterfly cut by others, the updated style features a messier texture and longer, softer layers with more body. "Layers flow from a '70s-inspired center parting fringe, working back and down in the V, creating a butterfly shape," celebrity stylist Syd Hayes tells Woman & Home.
To get the look at home, wash your hair with volumizing products. Blow-dry with a round brush, drying up and away from the scalp to create volume at the roots. To get the signature flip at the ends, simply blow-dry the ends away from the face with a round or hot barrel brush.
Advertisement
Wispy bangs
Chic and edgy, wispy bangs are a versatile '90s hairstyle making a huge comeback. These bangs are made up of strands of different lengths, creating a soft and feathered alternative to blunt bangs. '90s celebrities like Courtney Cox, Pamela Anderson, and Tatyana Ali wore the original wispy bangs in thin, piece-y chunks, often with a sharp end. However, the modern iteration tends to be worn in thicker chunks that fall just past the brow.
Advertisement
If you're itching to try bangs, the wispy bang is a great look to experiment with because they can be styled in numerous ways but remain relatively low-maintenance. They also look great with a wide range of everyday styles like ponytails and braids. To get the look, ask your stylist for fine, feathered bangs that hang just over your eyebrows. Once you've worn wispy bangs for a few weeks, you can determine your preferred length. "Trim whenever you feel they're too long," celebrity hairstylist Clariss Rubenstein recommended to Allure.
Half-up, half-down with twists
Bedazzled front twists were an iconic hairstyle in the '90s, beloved for their ability to transcend any one particular aesthetic. They were grungy, playful, whimsical, and sophisticated all at once, worn by celebrities on the red carpet and high schoolers for picture day.
Advertisement
Creating these front twists is simple. Start by using a tail comb to section out an odd number of one-inch sections on the front half of your scalp. Working from the hairline to the crown of the head, slowly pinch each section of hair and twist, picking up more hair as you go. Secure the completed twist with a hair elastic and style the ends of your hair up in a ponytail, pigtails, or a spiky bun à la 1997 Kirsten Dunst. "They should look uniform and in running order," celebrity stylist Kieron Justin told Real Simple.
The key to keeping front twists in place, especially if you have fine or straight hair, is texturizing spray. Lightly teasing the hair at the top of the head and spraying it with texturizing spray prior to twisting will give your hair the grip it needs. If you want sleek-looking twists, consider working a styling gel through each section of hair before twisting instead. For an extra dose of '90s-era style, top each twist with hair gems or a glittery butterfly clip over the hair elastics.
Advertisement
Micro braids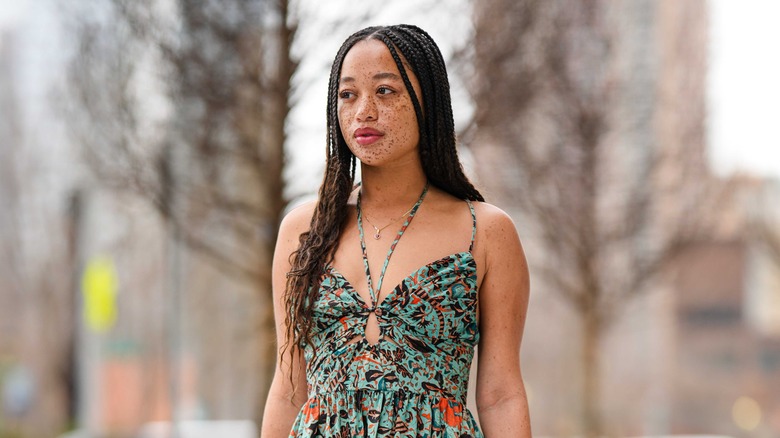 Edward Berthelot/Getty Images
Braids of all shapes and sizes are always on trend in some fashion, but the '90s-inspired micro braids are a throwback look that many are excited to see growing in popularity once more. Singer and actor Brandy Norwood made micro braids an iconic '90s hairstyle, particularly for young Black women of the decade who saw themselves and their natural hair finally reflected in her onscreen character, Moesha. A variation of the traditional box braid, micro braids are tiny protective plaits worn all over the head so that they resemble thin chunks of hair. Due to their sleek and ornate appearance and their easy-to-manage flexibility, micro braids can also be styled in the same ways as natural hair.
Advertisement
The downside of micro braids is that they take a long time to install and remove. The look can take up to 12 hours in the salon chair to achieve, although, with proper care, it can last for more than a month. Most people choose to have a professional install their micro braids, especially if they want to add extensions to make their hair longer. However, they can be achieved at home if you have the patience to create them. You will need a rat tail comb to separate the hair into small sections. Grab chunks of hair approximately 1/8 inch wide and braid them, keeping the braid smooth and tight. Then secure the ends with a slipknot or braid sealer.
The Winona pixie
Short-haired girls rejoice because the pixie cut is one of this season's trendiest and most nostalgic haircuts. "The pixie cut will always remind me of cool, alt 1990s girls who wore a much more DIY take on the cut," hair historian Rachael Gibson told Vogue, including Winona Ryder and her iconic mid-to-late '90s spiked pixie look as a notable example. Everything about Ryder's style was quintessential '90s glam-grunge, but she managed to make a simple short haircut playful, chic, and whimsical all at the same time. Other celebrities of the decade took inspiration from her look, trading traditional, uniform pixie cuts for textured, layered, and messy pixies that are seeing a resurgence in popularity today.
Advertisement
Modern versions of Winona Ryder's iconic pixie cut focus more on natural length and volume. Ask your stylist for a layered pixie cut and request shorter, choppy strands around the face and longer layers at the ears and neck. When styling your hair at home, use your preferred styling gel or pomade on the strands to achieve the undone, piece-y texture. "This look is particularly bold and confident," celebrity stylist Phillip Downing tells Byrdie. "I would say the individual's total look and confidence needs to be there to carry this look off."
Space buns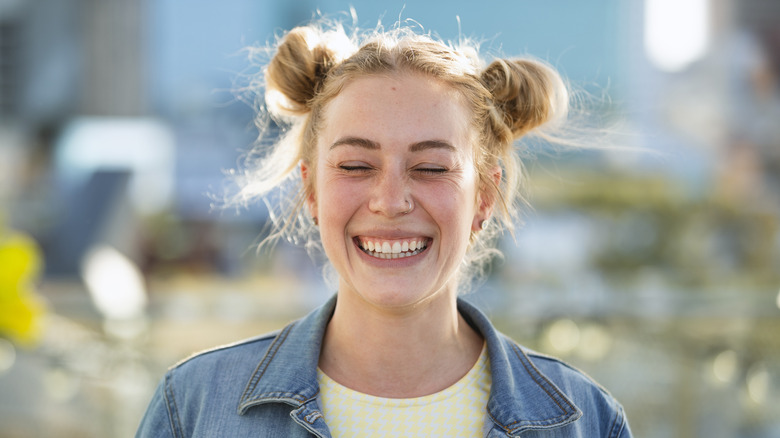 Solstock/Getty Images
Thanks to festival and club culture, space buns have never really gone out of style. However, their playfulness and unique versatility have increased their cool factor in this era of nostalgia-focused hairstyles. Hailey Bieber has been photographed wearing the look casually with a T-shirt and jeans, while Lizzo rocked two cute space buns with curly tendrils. They are a great hairstyle for running errands or going to yoga class, but they can also look chic and professional when paired with the right accessories. Modern versions of space buns have even been worn in twisted, braided, or half-up half-down styles for an extra dose of glam to suit a wide range of hair types and textures.
Advertisement
Space buns are easy to do on your own with a little practice. For traditional space buns, start by separating your hair into two high pigtails. Twist each section of hair around itself until a bun shape forms. "As I get to the last pull through on each pigtail, I stop once there is a bun shape 3 to 4 inches high and a long tail hanging from the bun," celebrity stylist Joseph Maine explained to The Zoe Report. "I pull slightly on the bun on each side to make it a bit fuller. Then I take the remaining hair that is hanging from below the bun and loosely twist it to one side." Once the hair elastic has been covered, secure it in place at the base of the bun with a bobby pin.
Messy updo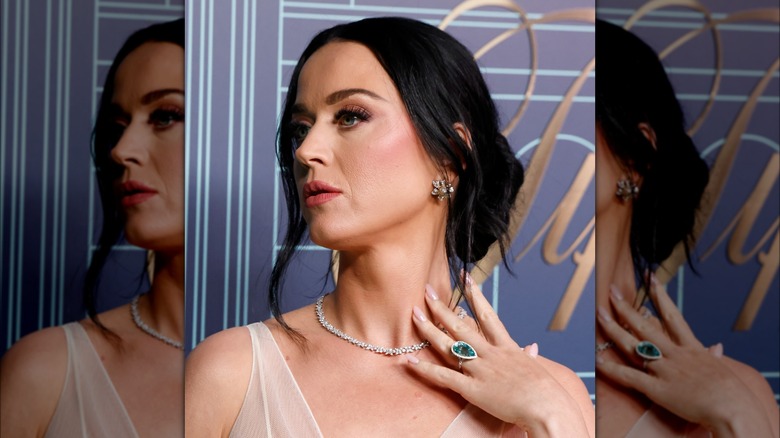 Taylor Hill/Getty Images
Seemingly every '90s teen movie features a high school dance or prom scene, and messy updos were a key part of the main character's aesthetic. Who can forget Kat Stratford's iconic mass of tiny ringlets in "10 Things I Hate About You," or Cher Horowitz's fluffy updo worn to the ill-fated Valley party in "Clueless"? Regardless of how it was worn, this nostalgic hairstyle focused on volume, face-framing tendrils, and plenty of piece-y texture and movement.
Advertisement
According to hairstylist and salon owner Dani Everson, creating this look only requires a handful of bobby pins and knowing how to do a ponytail. "Section the front pieces out and pull your hair back into one, two, or three ponytails," Everson told Makeup.com. "The more ponytails, the more dramatic the look will be, purely because you can spread the hair out and make the updo more voluminous." Pull out any hair you'd like to have hang down around your face. Then, working one section at a time, knot each ponytail around the base, letting a few loose tendrils free to hang over your head, then secure in place with bobby pins. You can leave your new messy bun as is or go full '90s by adding sparkly clips or barrettes to complete the look.
Advertisement
Claw bangs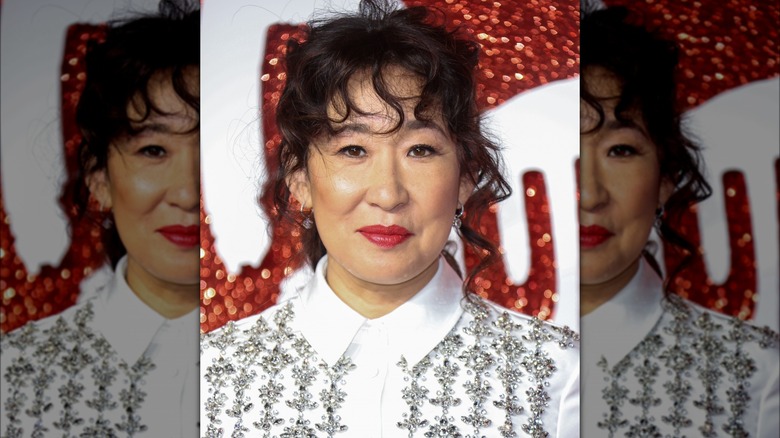 Mike Marsland/Getty Images
Claw bangs, a variation of the wispy bang trend, were a look that accompanied a variety of '90s hairstyles. This style included short, piece-y, peekaboo bangs that resembled a fringe texture or animal claws. Unlike wispy bangs, claw bangs curled over the forehead, a look achieved with a round brush or curling iron and a large amount of hair gel to separate the strands into claw-like chunks. The style was made popular by TV characters like DJ Tanner in "Full House." Her voluminous, teased, and heavily hairsprayed version of claw bangs inspired a decade of school picture-day looks. 
Advertisement
Today, celebrities like Sandra Oh are making the claw bangs trend their own, working with wispy curls that have plenty of the movement and texture that claw bangs have but without all the hairspray. If you are thinking of adding a modern variation of claw bangs to your look, celebrity hairstylist Andrew Fitzsimmons noted that you'll need to be specific when talking to your stylist. "Say you want a fringe cut at the brow, but that are thicker at the roots, and thinner at the bottom," he instructed Fab Fit Fun. "You'll get a feathered down giving you the wispy effect."
Pigtails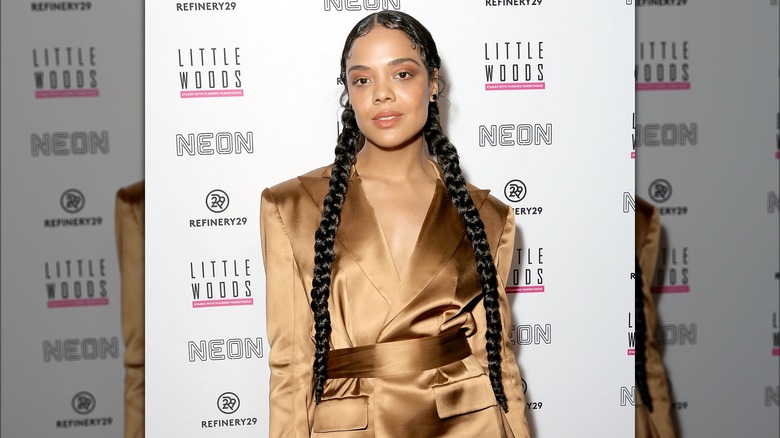 Rachel Murray/Getty Images
Pigtails were all the rage among '90s-era pop stars. Young women emulated Baby Spice of the Spice Girls, who wore her platinum blonde locks in high pigtails, and Britney Spears, who made braided pigtails an iconic hairstyle in her "Baby One More Time" music video. Today, trendsetters like Hailey Bieber, Olivia Rodrigo, Dua Lipa, and Tessa Thompson are bringing the hair phenomenon back into popular culture, putting their own unique spins on the classic and playful style. "The style has been modernized by using extensions and embellishments," colorist Juliana Ohlmeyer told Bustle, noting that "you see it with celebs who bring a cool streetwear element to them."
Advertisement
The best part about '90s-era pigtails is their versatility. They can be worn high on the head, in a half-up, half-down look, braided, crimped, or texturized. They are also a style that suits the addition of ribbons, fun hair ties, or butterfly clips. For high pigtails, create a clean part using the end of a rat tail comb, dividing your hair into two sections. Gather one section of hair high on the side of your head and secure it with an elastic before repeating on the other side. If you want to rock low-key braided pigtails, separate your clean, brushed hair into two sections. Choose how high or low you want your braids to start and the length you'd like, then braid a normal plait. Secure the ends with an elastic and pull out face-framing pieces to keep the style casual.
Advertisement
Shaggy mullet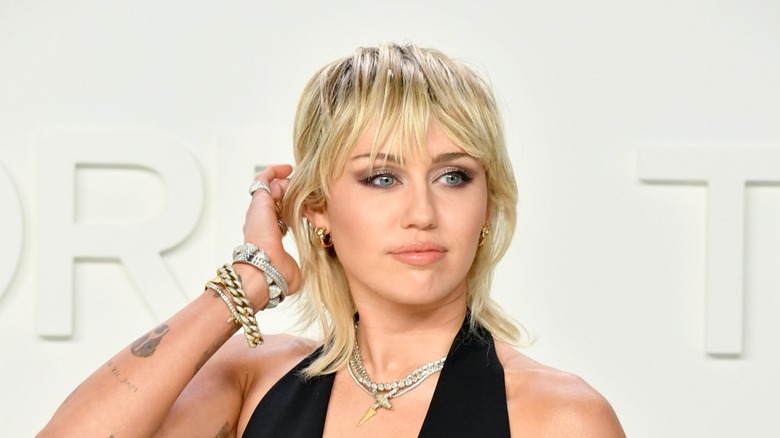 Amy Sussman/Getty Images
Playfulness and whimsy were key characteristics of many '90s hairstyles, but for those with an edgier, more rock 'n' roll aesthetic, the shaggy mullet – also known as the "shullet" – reigned supreme. The look itself is timeless, with plenty of fashion-forward spunk and personality that traditional layered haircuts may lack. However, modern versions of the shaggy mullet are softer and more blended than their '90s predecessors, as seen on celebrities like Miley Cyrus, Alexa Chung, and Rihanna in recent years. The best part? "There's no age limit on this style," stylist Brixton Cowie shared with The Guardian.
Advertisement
Although shaggy mullets tend to make their wearers feel confident, Connecticut-based hairstylist Zobey Barker noted that this look isn't for everyone. "I don't recommend shaggy mullet to women who prefer wearing their hair up in a bun or ponytail," she told Latest Hairstyles. "A lot of hair will fall out from your hair tie, scrunchy, or braid due to the amount of layering that goes into this cut." If this doesn't bother you, a textured shag cut is the perfect way to experiment with an edgy '90s style. When you speak with your stylist, be sure to bring plenty of inspiration photos and be clear about your desired length, layers, and bang shape.
The bixie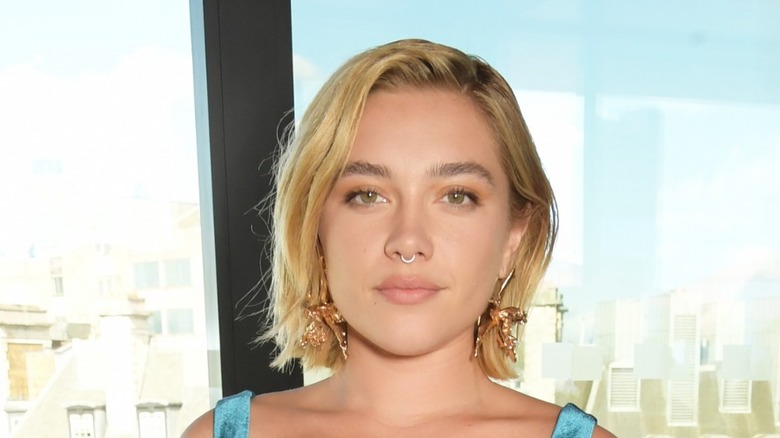 Dave Benett/Getty Images
The term "bixie" may be new to 2023, but the hairstyle it represents is not. "A bixie cut is equal parts pixie cut and a bob," stylist Andrew Fitzsimons told Glamour. "It's a shaggy bob with a mix of layers, to add dimension and texture." The short, choppy hairstyle was worn by cool-girl '90s celebrities like Meg Ryan, Halle Berry, and Drew Barrymore, and is being brought back by fearless trendsetters like Florence Pugh. While the original look relied more on the use of hair products and flippy, textured ends, the modern bixie focuses on longer layers and softer, tousled texture for a more chic finish.
Advertisement
The bixie is surprisingly customizable, able to be worn in different lengths, and with smooth or messy finishes. It is also ideal for people who want a change. "This cut is perfect for people wanting a chop without committing to the maintenance of a short style," hairstylist Jenna Spino shared with Byrdie. However, knowing what to ask your stylist for is key. In addition to bringing plenty of inspiration photos, explain that you want a heavily layered cut with angles and texture. You should also think about your desired length and consider how you want to style your hair once it's cut so your stylist can recommend the right products and styling tools.
Fluffy natural curls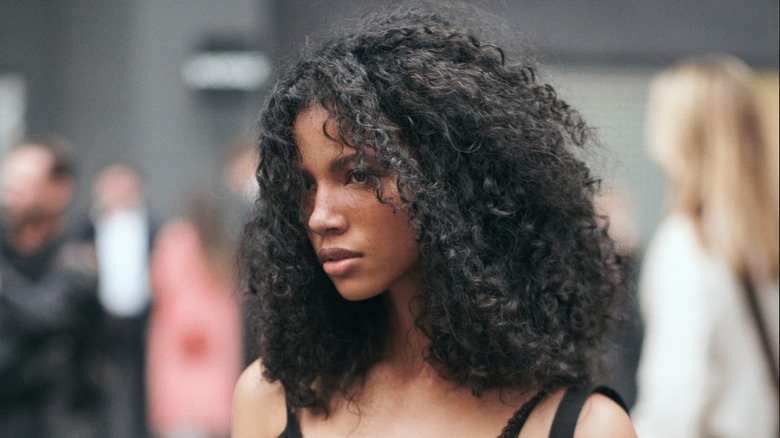 Ferda Demir/Getty Images
Natural curls with major volume are trending post-pandemic, with many looking to the '90s fluffy curls made popular by stars like Mariah Carey, Julia Roberts, and Sarah Jessica Parker for inspiration. "Lockdown prompted many to discover what their natural hair is really like after stretching and straightening it for so long – and they liked it and wanted to learn how to exaggerate what they had," hairstylist Luke Hersheson told Vogue. The current curl trend is rooted in '90s nostalgia, with plenty of focus on volume, softness, and natural definition.
Advertisement
As anyone with natural curls knows, how you achieve the fluffy curl look is entirely dependent on your hair type and texture. #Curlyhairtutorial has 5.7 billion views on TikTok, with #curlhack following at 61.1 million views. Some tutorials recommend the "bowl method" for people who are still figuring out their natural curl pattern, while others use no-heat approaches like overnight braids or the sock method. You may need to experiment with different curl techniques to achieve your signature look, but in a true '90s-era fashion, aim for a final style that is easy and relaxed.