Sex And The City Outfit Inspo Is Still Going Strong With Charlotte York Fall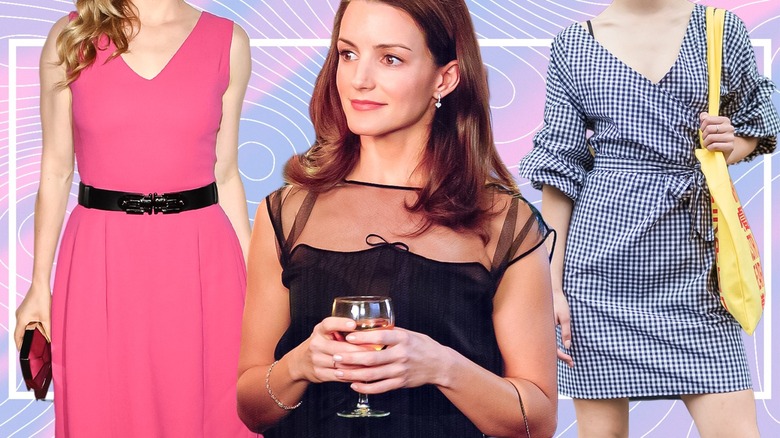 Static Media / Shutterstock / Getty
While Carrie Bradshaw's unique wardrobe tends to capture attention, Charlotte York, played by Kristin Davis, dominates the fall season. With various preppy and quiet luxury trends becoming more prominent in the fall with their many layers and warm pieces, more are likely to take to Charlotte for this season's inspiration. After all, with a mixture of statement pieces and old-money looks, she is the perfect style inspiration for those looking to level up their fall wardrobe.
Never straying too far from the classics, we typically see Charlotte in items that will last longer in the trends than her friends. With classic silhouettes and designs, she makes the ensemble more exciting with color and prints that bring in the feminine and all-American touch. While current old-money trends are void of bright colors, it wasn't rare to see her donning pinks and prints to bring her wardrobe to life. Although more understated, Charlotte York's wardrobe is the blueprint for a chic fall season.
Pretty in pink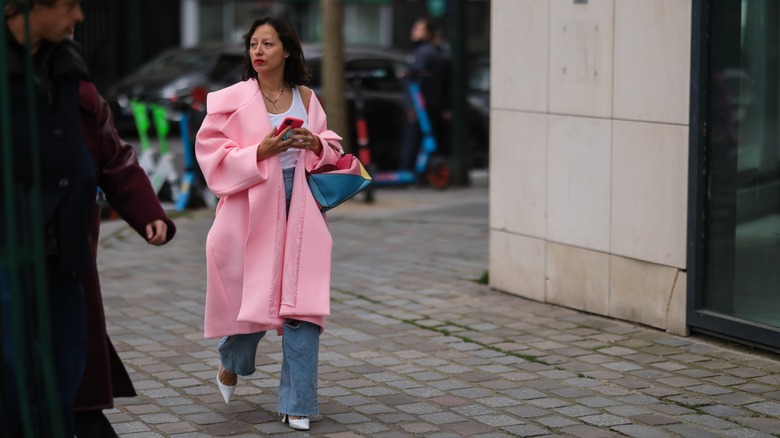 Jeremy Moeller/Getty Images
No color goes better for your Charlotte York wardrobe than shades of pink. Even in the fall season, the pink shade is perfect for all your fall items. Add pops of pink to your outerwear for a feminine hint to your classic pieces. To add some more preppy style, add touches of neutral colors for a more polished look.
Preppy details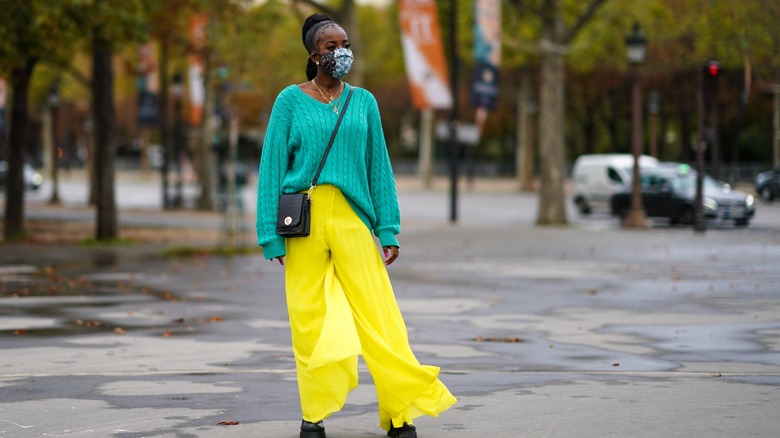 Edward Berthelot/Getty Images
Before Blair Waldorf, Charlotte York was the reigning queen of preppy fashion. With bows and headbands, there are plenty of examples of Charlotte bringing the preppy vibe to the group. An easy way to get this same prep in the fall is via cable-knit sweaters. A classic cable-knit sweater is a simple design that immediately elevates your wardrobe.
Feminine feel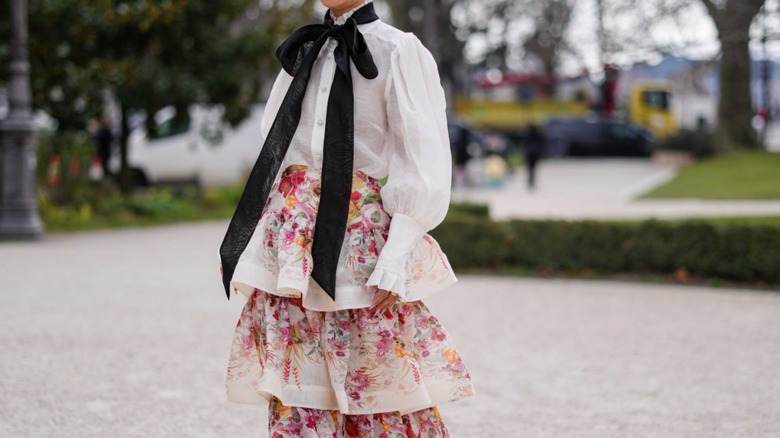 Edward Berthelot/Getty Images
Besides preppy details, Charlotte's wardrobe was full of feminine touches, making her the girliest in the series. With ruffles, bow accents, and puffy sleeves, these touches are easy to incorporate into your fall fashion to give you some of that Charlotte York-inspired look in your closet. Add plenty of lace and frills for fall outfits to give your ensemble an old-money feminine look that's quintessential for Charlotte.
Classic polka dots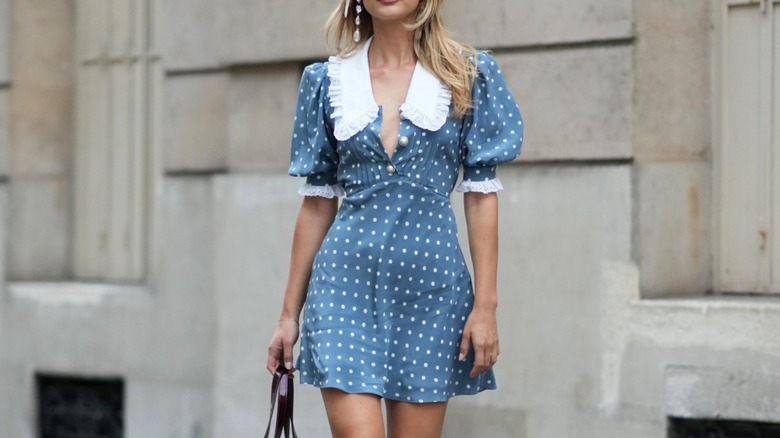 Edward Berthelot/Getty Images
For someone as classic and feminine as Charlotte, there's no better pattern than polka dots. As simple as it may be, polka dots are a timeless print that will always add to an outfit. Style your polka dot with feminine hues like pink or purple for a lively, classic style.
Printed dress
Edward Berthelot/Getty Images
While there's no separating Charlotte from polka dots, other printed items are also some of the ones you'll likely see her wearing on "Sex and the City." Classic prints like plaid or florals are easy additions to your fall wardrobe and add a feminine touch to your closet. Stick to classic silhouettes like shift dresses or blazers to mimic this all-American style that Charlotte York wears so well.