Beaded Dresses Were Once A Luxurious Trend But Are Now Becoming Outdated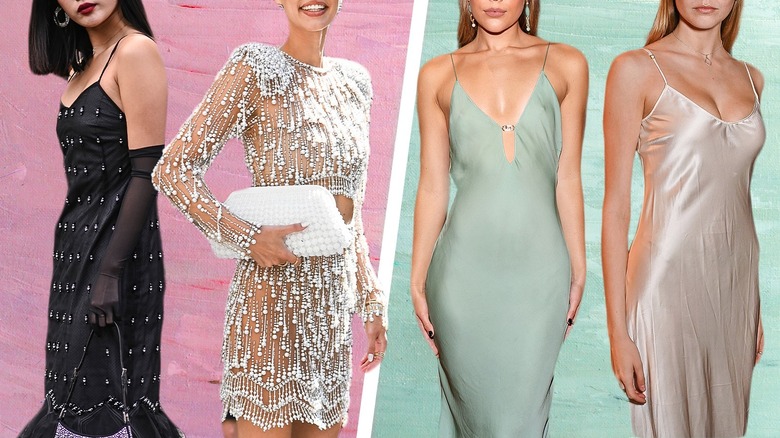 Static Media / Shutterstock / Getty
Not long ago, everyone went to the shopping racks to find the most beaded item. For many, beaded dresses are the perfect pick for a formal event or date night, with the beads giving your look extra shine and glam. Because of the additional detail and intricacy of the beads, these dresses were incredibly luxurious. However, like many fashion trends, this is no longer the case, and it's time to find some alternatives. Designers like Loewe and Ralph Lauren moved from beaded accents to smoother designs that showcased sleek materials like satin and fluid details like ruffles for an update on the beaded dress. While fun accents on your dress can no doubt add flair to an otherwise plain look, there are chicer and more modern ways of giving your items some glam.
Advertisement
As we settle into an era of quiet luxury and minimalism, there is less need for the extra beads that weigh down a piece and make it harder to move around. Instead of wearing a heavy dress and risking falling beads, you can choose other accents and materials to bring luxury in a sleeker way. Undoubtedly, fabrics like velvet or silk are some of the most luxurious materials that can immediately give you an expensive look — no beads required. Since there are many more ways to update your dressiest looks, you don't need to include outdated beaded dresses in your wardrobe. 
Sumptuous velvet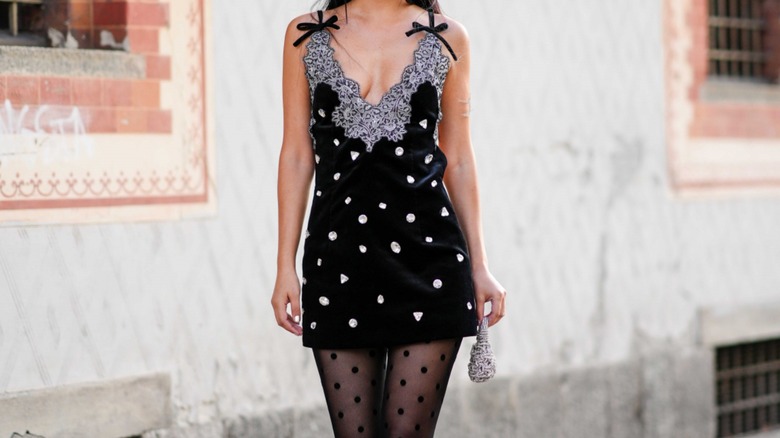 Edward Berthelot/Getty Images
The easiest way to achieve a luxurious look with your dress is by opting for richer materials like velvet. While velvet dresses look and feel great, they're also easy to find and can be a simple swap for your wardrobe. Velvet is sleek and elegant, making it the perfect fabric for all your dresses. An ideal material for your formal gowns, velvet still captures the light like beads but provides a more easygoing, forgiving design.
Advertisement
Slip dresses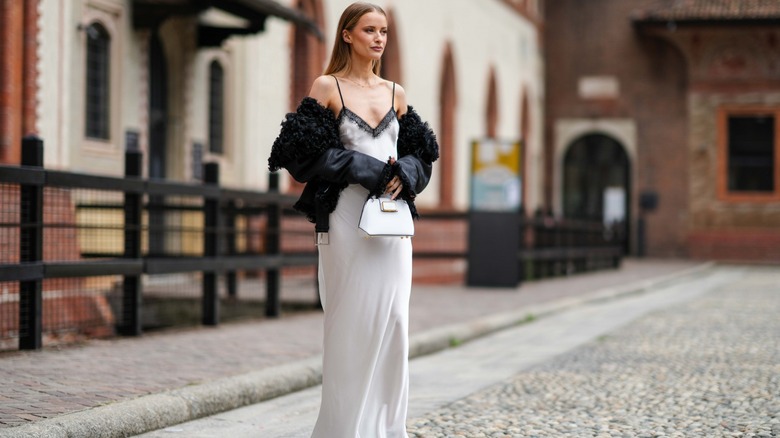 Edward Berthelot/Getty Images
Although slip dresses are an iconic '90s design, they've nonetheless aged wonderfully and are considered timeless. Slip dresses are versatile because they can easily fit into any wardrobe, no matter the style. Accent slip dresses with leather pieces for an edgier look, or wear them independently for a more sultry vibe. They're also practical, as you can style them for summer or winter with a few changes.
Advertisement
3D effects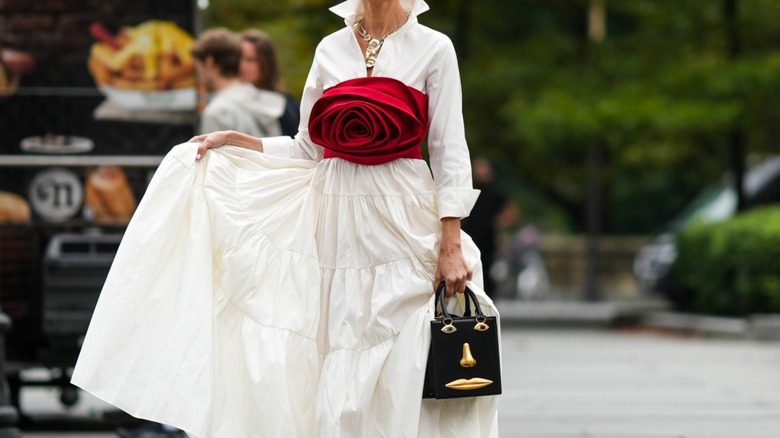 Edward Berthelot/Getty Images
Florals aren't a new trend, but making them 3D is. Whether it's roses or bows, adding 3D appliques is perfect for maximalists looking to spice up their dresses. Adding the same effect as beaded dresses, these appliques and accents are fun without all the cons of beads. Not only are 3D effects modern, but they can turn a typical formal night ensemble into a head-to-toe haute couture look.
Advertisement
Ruffled pieces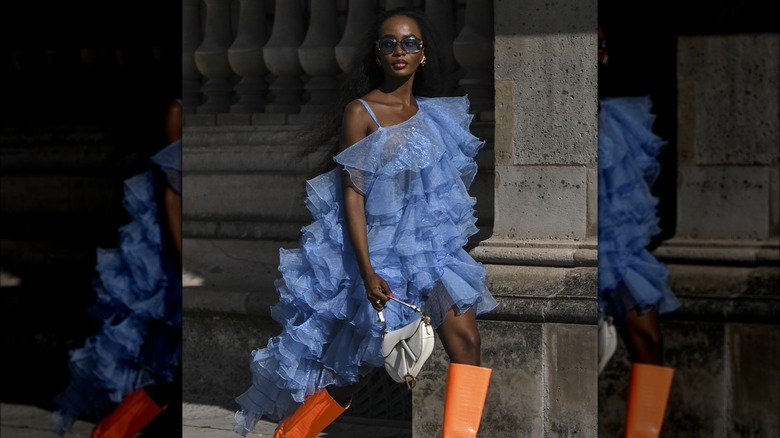 Daniel Zuchnik/Getty Images
Forget heavy beads — it's all about the lightweight ruffles. With design features like ruching, folds, and draping, you can get plenty more movement than in any beaded dress. Ruffled dresses have recently become popular thanks to designers like Zimmermann, who used the details to showcase gorgeous designs. These details take up space, making it easy to create a statement. There is no need to hide behind heavy materials when you can have a high-end look with just a few ruffles.
Advertisement
A touch of sheer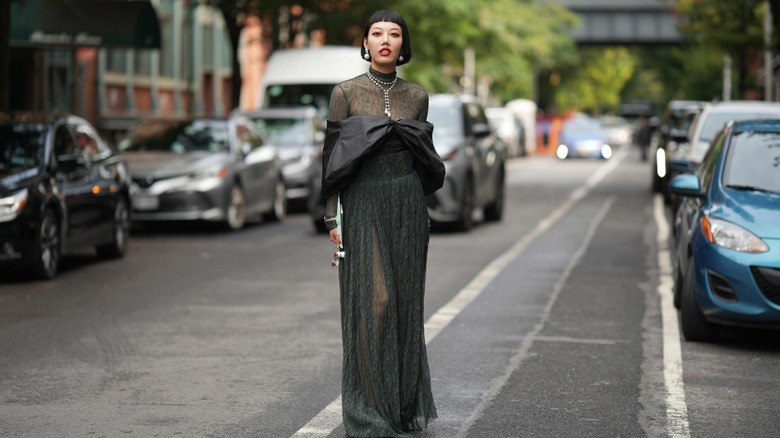 Edward Berthelot/Getty Images
No trend has taken the fashion industry by storm more than sheer clothing. From sheer tops to pants, there are plenty of reasons this specific trend has become more mainstream than before. See-through dresses can provide enough coverage to still be modest, and sheer ensembles are often wearable haute couture pieces. If you want to spice up your everyday dresses, using sheer materials like crochet or mesh can help create a more modern, elevated look.
Advertisement