'Ingenue Essence': Do You Have TikTok's Latest Favorite Aesthetic?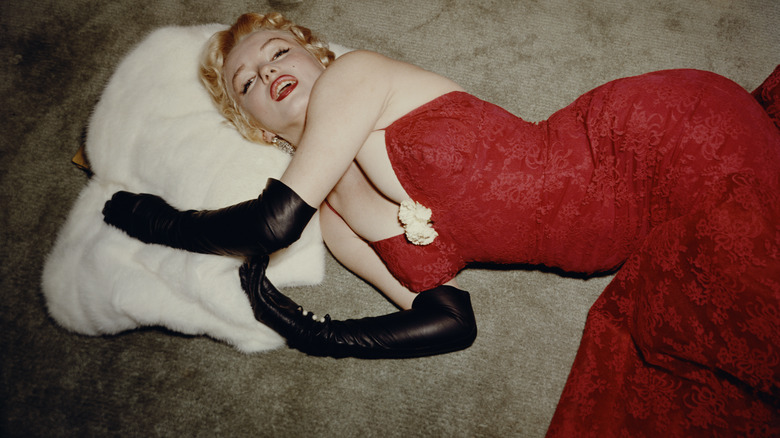 Gene Lester/Getty Images
We may receive a commission on purchases made from links.
TikTok — home of the clean girl, vanilla girl, coquette, and baddie aesthetics — has a new favorite aesthetic, and this time, it may sound familiar. Some of the platform's creators have embraced what they're calling "ingenue essence." They're sharing videos pointing out the aesthetic's key features and how to enhance it using makeup and fashion choices. What many of these TikTokkers may not realize is that the ingenue essence is not a new concept.
Advertisement
Ingenue is one of the seven style essences that evolved from previous decades' yin and yang energy-based style theories in Harriet McJimsey's 1973 book, "Art and Fashion in Clothing Selection." It is considered the most yin of the essences and was described by McJimsey as naïve, soft, artless, and childlike. Let's take a look at the aesthetic's traditional features and its modern-day comeback, thanks to the role of social media in deciding what is and is not desirable at any given time.
What does ingenue essence look like?
According to "Art and Fashion in Clothing Selection", the ingenue essence includes dainty, rounded, traditionally feminine and even childlike features. According to the TikTok trend, this translates to fleshy, prominent cheeks, soft, straight eyebrows, and a round eye shape. If you've ever been told that you have a baby or cherub face, you probably have ingenue essence. Soft, rounded or curled hair is recommended to enhance these delicate features. 
Advertisement
Famous examples of ingenues include classic movies starts like Judy Garland, Audrey Hepburn, and Bette Davis. Baby-faced beauty Marylyn Monroe is often described as an ingenue, a romantic, or a combination of the two types. Amy Adams, Katy Perry, and Fiona Apple represent a more modern description of the aesthetic. According to both TikTok and Harriet McJimsey, the ingenue essence is enhanced by wearing soft, delicate clothing with curved silhouettes and avoiding sharp, traditionally masculine lines.
How to enhance your ingenue essence
Heavy makeup and unnatural hair color was thought by McJimsey to "cheapen and spoil" the childlike wonder of the ingenue essence. The makeup advice for ingenues on TikTok seems to follow this line of thinking. It focuses on enhancing already soft features with basics, like blush and highlighter, while avoiding the harsh lines of contour or heavy brow outlining. Makeup techniques like nontouring are an ingenue's best friend. 
Advertisement
When it comes to fashion choices, there are many ways to arrive at a soft and delicate ingenue aesthetic. If you can't fathom wearing soft feminine or pastel colors, focus on the texture and shape of your clothing. The appearance of a black dress can be softened if it features delicate details like lace, ruffle, or ribbon. The aesthetic of a suit can be made more delicate by choosing a color like cream over harsh blacks or grays and removing shoulder padding. If you think you may have ingenue essence, try taking small steps to soften your look and see how you feel. The ideal style for you is always the one that makes you feel most like yourself.