The Loose Jeans Trend Is Getting Even Baggier For Fall 2023
Static Media / Shutterstock / Getty
It was only a while ago that baggier jeans started making their mark in fashion. We only saw this switch from skinny to straight and boyfriend jeans in the early 2020s. While there is still an ongoing debate between millennials and Gen Z about the status of skinny jeans, there's one thing both generations can agree on: There's a place in every closet for baggy jeans. 
As our jeans are getting looser, they're also becoming less structured and more laidback. With all this excess fabric, you can achieve the ultimate cool-girl status with over-the-top jeans that have no shape. Take it from Bottega Veneta, who showcased the casualness of an ultra-loose pair of jeans on supermodel Kate Moss during the Summer 2023 show. The key to pulling off these denim pieces is utilizing contrasting tops to avoid overwhelming your figure. You can also choose different washes and colors to create a more intentional outfit this fall season.
Dark-wash denim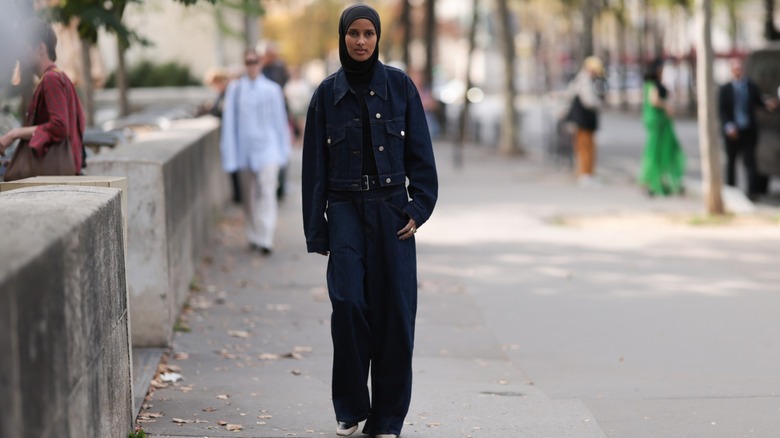 Jeremy Moeller/Getty Images
There's a consensus when it comes to denim that darker washes tend to look more polished and dressy. The closer your denim is to a darker hue, the sleeker it seems, and it can be worn at more formal events where you won't get away with the classic light blue. If you're worried about making your baggy jeans a sophisticated choice, a dark, loose pair will give you a chic, street-style vibe. Add heels or heeled boots, and you are ready for any event.
Denim vibes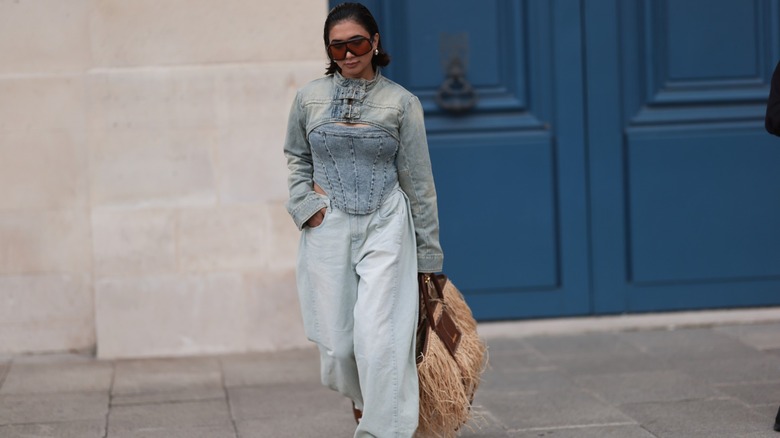 Jeremy Moeller/Getty Images
Wearing unstructured, loose jeans can present a problem when finding the right items to pair them with. Instead of looking for the right balance, you can opt for a safe bet: denim. Denim-on-denim is the perfect '90s-inspired trend that'll work with any pair of jeans. Whether ultra-loose or not, a denim-on-denim look will always be chic and high-fashion.
Low-rise jeans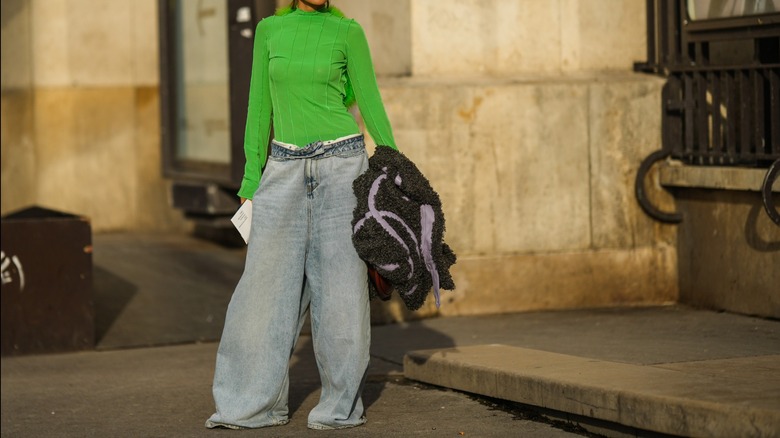 Edward Berthelot/Getty Images
Because loose jeans tend to pool at the bottom of your legs, many will opt for high-waisted pieces to prevent the excess fabric from dragging around. While that might be a more practical option, you can also wear low-rise denim for a more street-style-inspired look that screams it-girl status. Low-rise jeans have made their comeback (much to the dismay of many), meaning it's better to get used to this trend. With a baggy fit and low-rise waist, you can channel your best retro and '90s-inspired looks.
Washed-out denim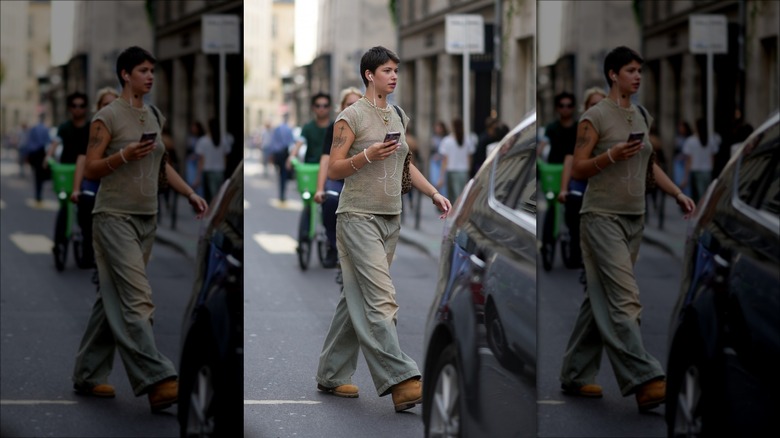 Edward Berthelot/Getty Images
Since denim pieces can come in all colors and patterns, why not opt for a retro classic? Bleached and faded jeans are some of the easiest for a grungy and edgy look. Since they already have this roughness, pulling them off with other edgy items like leather jackets or tops with metal accents is easy for an authentic and vintage look.
Wear with a fitted top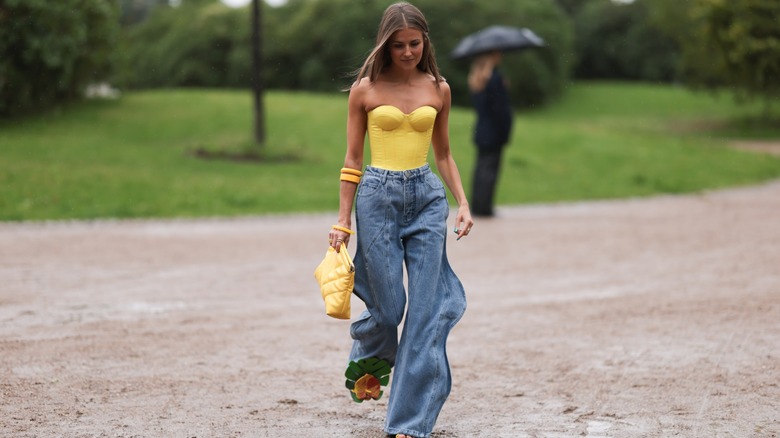 Jeremy Moeller/Getty Images
Finding these ultra-baggy jeans is no problem since they seem to be the "it" item of the fall season. However, finding the right top to wear with them can be much more challenging. For a safe pairing, go with a fitted, structured top that will balance against the jeans' loose, unstructured nature. Reach for fitted tops with a feminine touch for a high-fashion contrast that works every time.
Ripped jeans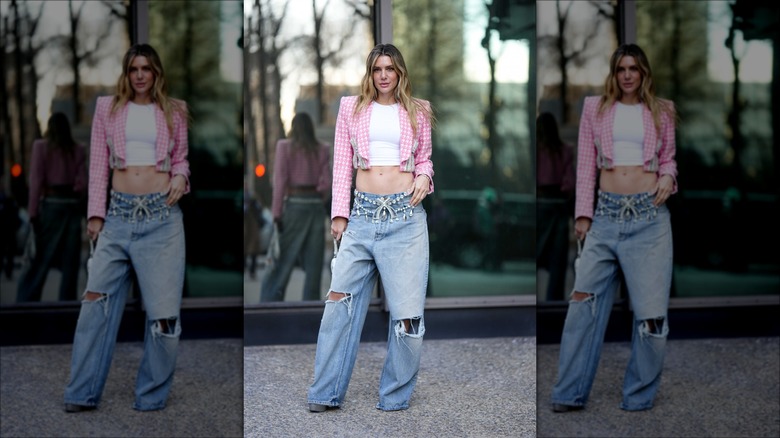 Edward Berthelot/Getty Images
When discussing the laidback nature of these unstructured jeans, you'll need to make some room for your ripped denim. While ripped denim isn't always the most formal option, it adds a touch of edge and casualness that can make your ensemble look more intentional. Instead of going with plain oversized jeans that seem ill-fitting, opt for a ripped pair that will give your look more of a street-style touch.