'Princess Diana Socks' Are Trending For '90s-Inspired Footwear Looks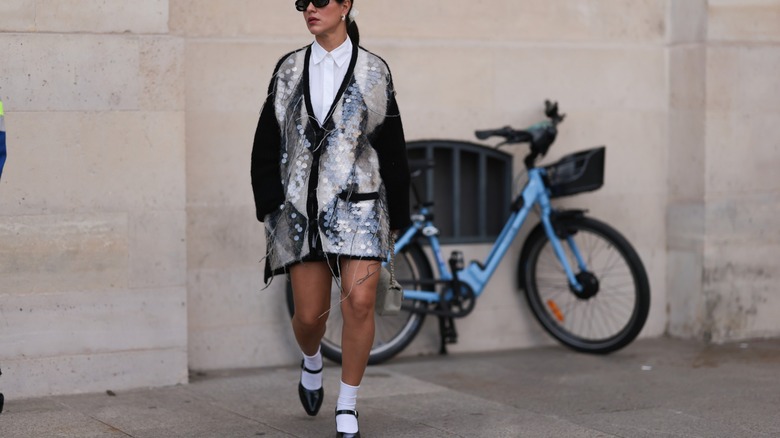 Jeremy Moeller/Getty Images
Many modern fashion trends we have today began with none other than Princess Diana. Although it's been many years since her untimely death, Diana's legacy remains. One of her more popular combinations, bike shorts with crewnecks, is still a chic street-style 'fit that you'll see every fall and winter season. And while she had plenty of philanthropic causes to marvel at, her fashion taste still seems on-trend with us today. In fact, another fashion trend that's making us nostalgic for Diana's closet is the classic white socks. Not to be confused with any regular pair of socks, these socks, or 'Princess Diana socks,' are mid-calf socks thicker than your regular ankle socks. Usually seen at gyms or in school uniforms, these white socks are the key to elevating your footwear.
Besides adding a touch of a crispy white color to your look, they also help give your footwear a '90s twist. Although we typically saw Diana rock this sock trend with chunky shoes, bike shorts, and her favorite oversized sweater, there are many ways you can wear this today to feel modern and chic, like with a loafer.
Classic loafer look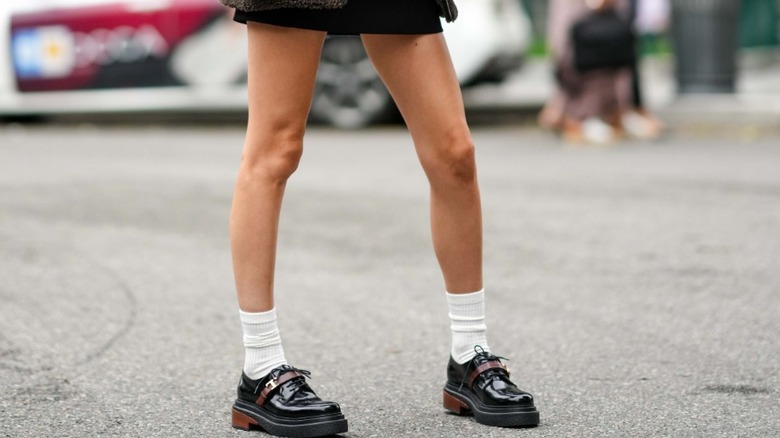 Edward Berthelot/Getty Images
Although we mostly saw Diana wearing white socks with running shoes, they're also perfect for any footwear. From heels to fashion sneakers, white socks are an underrated accessory that can add style to any shoe. However, one of the most classic options is the loafer. A pair of loafers with white mid-calf socks gives you the ultimate preppy look that can go with any ensemble you have planned.
All-white outfits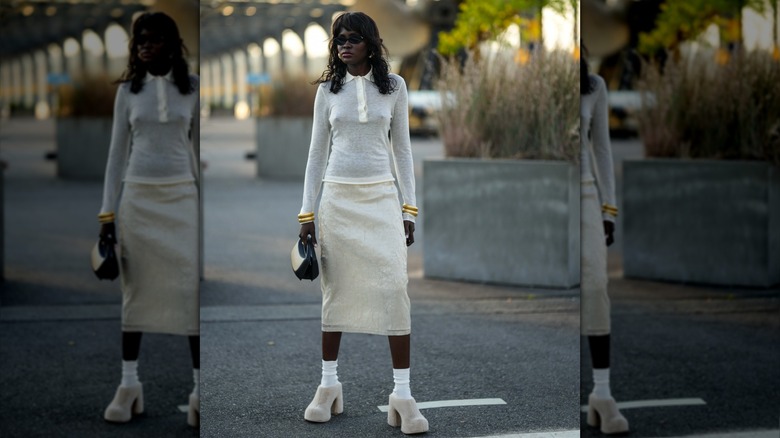 Edward Berthelot/Getty Images
Forget black, printed, or grey socks because it's all about the white socks. Not only are they crisp, but they're comfortable. Spread the same look throughout your ensemble by opting for an all-white monochromatic outfit. What better outfit combination to match your white socks with than white clothing items? Opt for a cozy oversized white sweater and mini skirt on a chillier day. For a warmer day, reach for white shorts and a basic tee for the ultimate model-off-duty look.
The '90s touch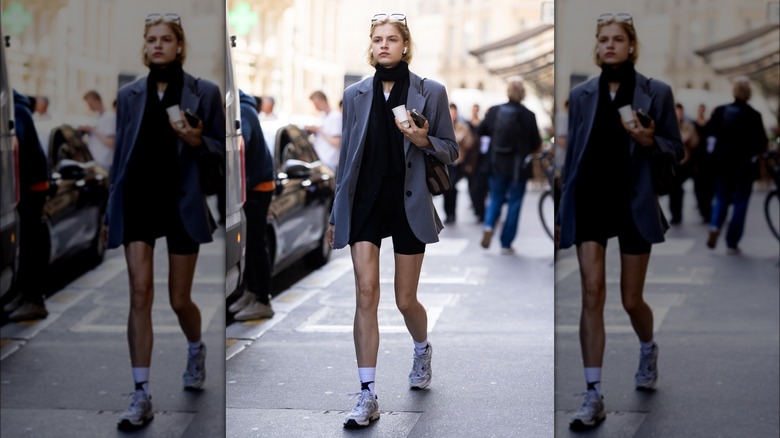 Valentina Frugiuele/Getty Images
The white sock look is not only reminiscent of the fashion icon Princess Diana, but it takes us back to the '90s fashion trends. Throw them all into one outfit for a look that Diana most likely wore herself. Along with your white socks, oversized blazers, running shoes, and bike shorts are classic pieces that'll give you the ultimate '90s vibe.
Borrow from menswear
From blazers to trousers, there are a lot of fashion items that we have borrowed over time from menswear. Although white socks are universal, we've mostly seen them play a role in men's looks, from workouts to formalwear. On that note, borrow other concepts from menswear, like trendy sneakers and baseball caps, to create your version of these retro looks. Like Diana with baseball caps, these menswear pieces can be stylish ways to add your white socks to your looks unexpectedly.
Go back to the basics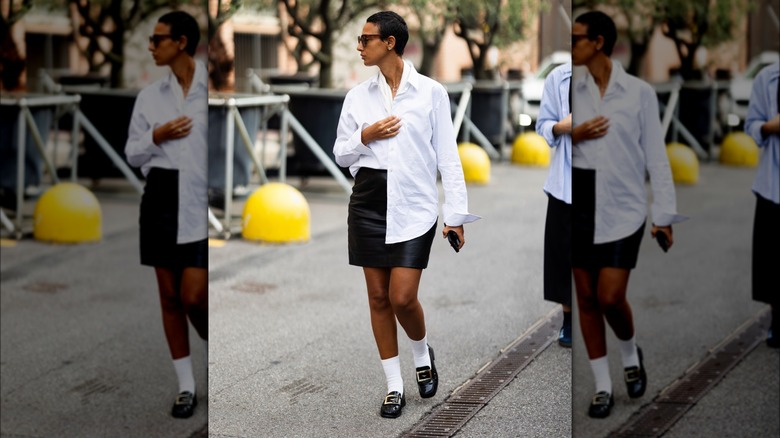 Valentina Frugiuele/Getty Images
There's a reason why many consider basics like tees, button-downs, and jeans to be essentials for every wardrobe. After all, they are versatile and work for any occasion or style you need. If you struggle to pair your white socks fashionably, return to your essential pieces to create a simple yet put-together look. Don't be afraid to scale down your look; it can become your next go-to outfit formula.
Dress them up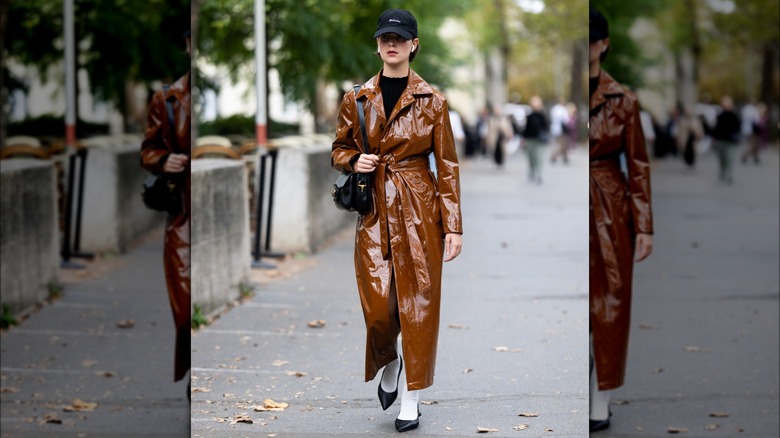 Valentina Frugiuele/Getty Images
You may think white socks are only wearable with casual outfits, but they can also be part of your dressier looks. Add more formal pieces like statement coats or dresses and your favorite pair of heels. Although it may initially seem odd, brands like Miu Miu have repeatedly shown us that socks with heels are a fashion-forward pair.