Bright Colors Are Dominating Fall 2023 Makeup Trends - Our Best Tips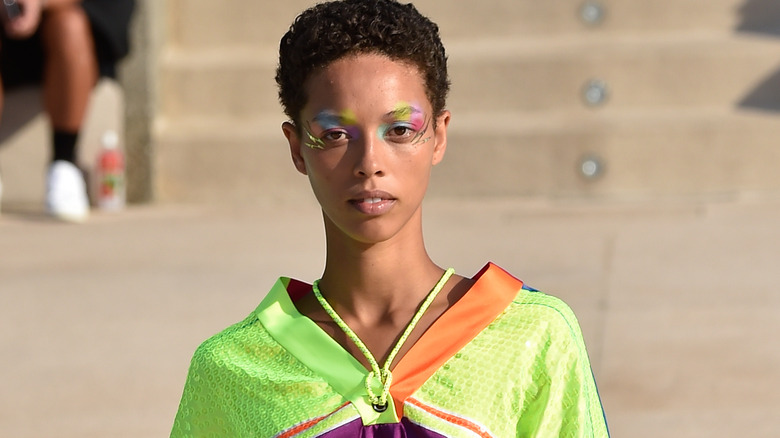 Pietro D'aprano/Getty Images
Makeup has always been an outlet for artistic creativity. Whether it means mixing your makeup routine by adding black blush to it or trying villain makeup from your growing list of must-try TikTok makeup trends, all of us enjoy playing with makeup. After all, if we really don't like the end result, all we have to do is wash it off our face and look good as new.
Advertisement
That said, the most creative form of makeup is editorial makeup. This is the kind done by professional makeup artists on models for magazine or promotional video shoots, or as per a fashion designer's vision to accompany their beautiful clothes on the runway.
As makeup lovers, many of us turn to this editorial content for makeup inspo every season. Our biggest takeaway from Fall 2023 makeup trends as seen on runways is the resurgence of all things bright and beautiful. This means sporting vibrant neon bright lipstick as seen on the models from the show put on by debut design label Melke or going full throttle on the eyelids with bright colors a la Mansur Gavriel. Here's how you can incorporate the trend into your looks.
Advertisement
Barbiecore is here to stay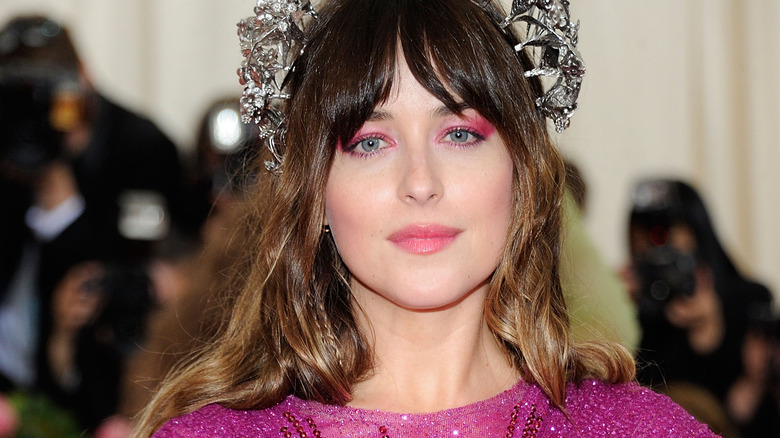 Rabbani And Solimene Photography/Getty Images
Having been inundated with pink makeup looks over the summer, you may have felt that the Barbiecore aesthetic has had its time under the sun and is outdated by now — but it's not! Pink eyes and pink lips paired with pink outfits are still trending. To keep it wearable, you can play around with different shades of pink on the eyes and lips.
Advertisement
Make everyone go green with envy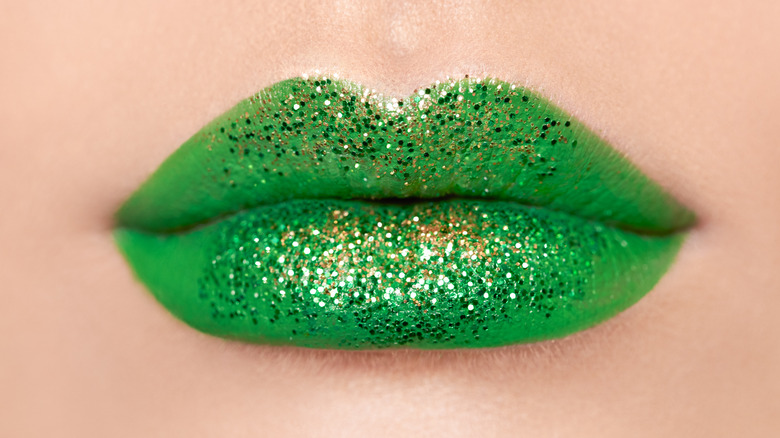 Heckmannoleg/Getty Images
There are no rules to makeup, certainly not when it comes to the selection of avant-garde colors. A vibrant lime green can be worn on the lips just the same way it can be used to enhance your eyes. And if you are willing to take the look a notch up, add a splash of glitter on top of the green to really make heads turn.
Advertisement
Gold and coral are a winning match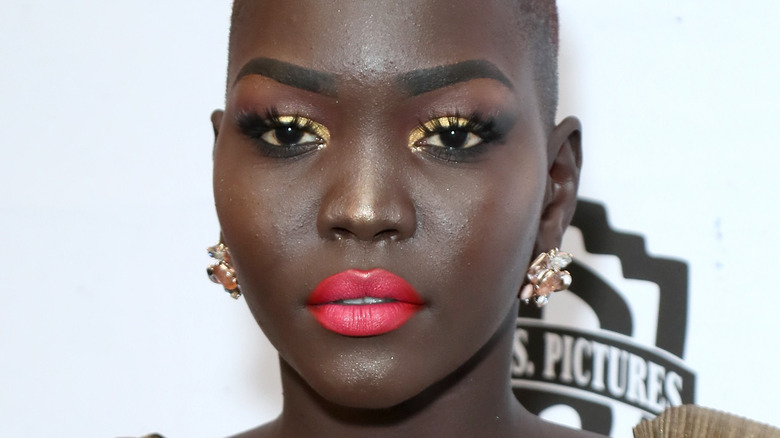 Leon Bennett/Getty Images
Coral is one of the only neon-based colors that actually pairs well with any kind of metallic shade. Gold is the reigning king of all metallic shades, so a swipe of bold gold on the eyelids paired with a bright pop of coral works incredibly well.
Advertisement
Metallic rainbows offer a unique take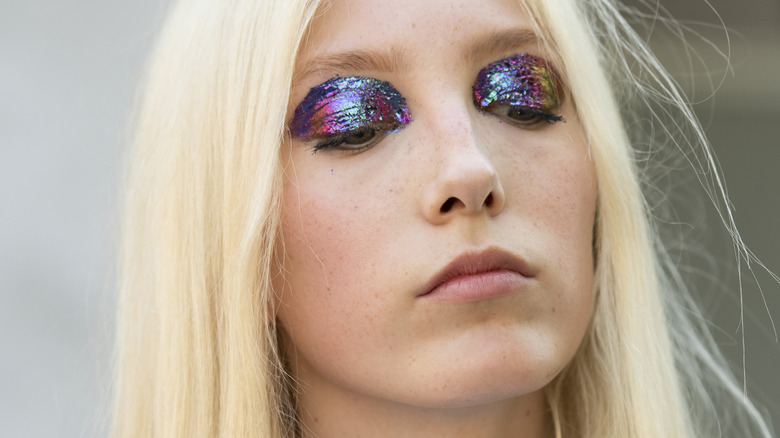 Kirstin Sinclair/Getty Images
Some would say rainbow makeup looks have been done to death, but we are here to offer you a fresh take on this unique and playful look. Instead of using matte bright rainbow shades, why don't you go with metallic cream shadows in different colors? Add glitter shadows on top of them and you are ready to make a uniquely bold statement.
Advertisement
Pair unusual colors for an interesting effect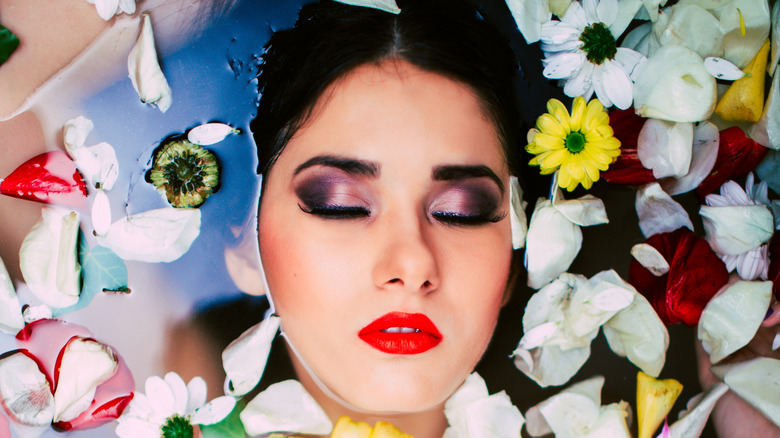 Aleksandarnakic/Getty Images
We think a pairing of bright colors on the eyes and lips can offer an unusual but still put-together look. Hence, purple hues on the lid can be paired with a watermelon-red shade on the lips. This bold statement allows you to keep the rest of your face fairly simple and fuss-free.
Advertisement
Make a statement with clashing colors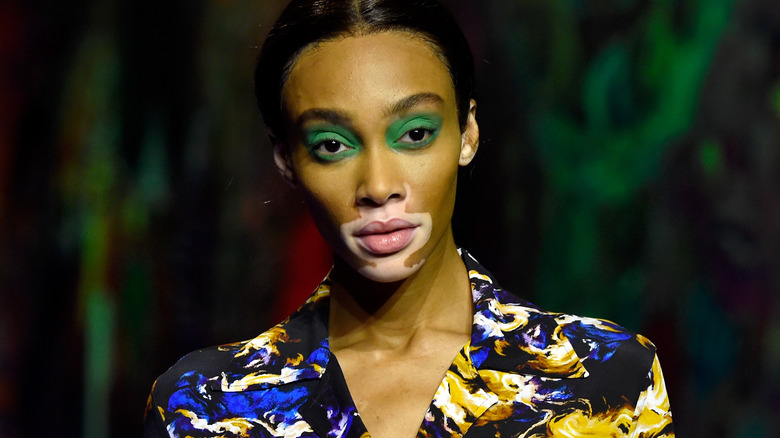 Kristy Sparow/Getty Images
A wash of matte green for a light smokey eye can be the basis of a simple but effective makeup statement, especially when it is worn with an outfit of clashing colors, such as purple and gold. Shun the eyeliner and keep the lips nude for this look to truly stand out.
Advertisement